? WORKSHOP : Batch cooking // Meal prep ?
Do you know what batch cooking is?
It's about spending 2 hours in the kitchen for the whole week!
True art of cooking meals in advance, this Anglo-Saxon new trend allows us to save time in the kitchen and to eat home-cooked food all week. For this you just need to cook once a week in quantity, Sunday most often, and store the food in food boxes to go then pick all the week ingredients for your meals. We prepare its ingredients and menus well in advance and we spend a week super relaxed!
For example here my ingredients are ready for a pan-fried red cabbage with apples, a gratin of romanesco cabbage and broccoli, zucchini and beets to be roasted in the oven, carrots to dip in an avocado sauce, a homemade chocolate granola for breakfast and some chocolate muffins post training!
If you want to know more, please contact me for:
???????????BATCH COOKING WORKSHOPS AT HOME ???????????
And here's a way to keep fresh ingredients all week long for batch cooking! I tested vacuum air boxes, they are incredible! Let's go for a batch cooking sesh : https://www.airblock.fr/.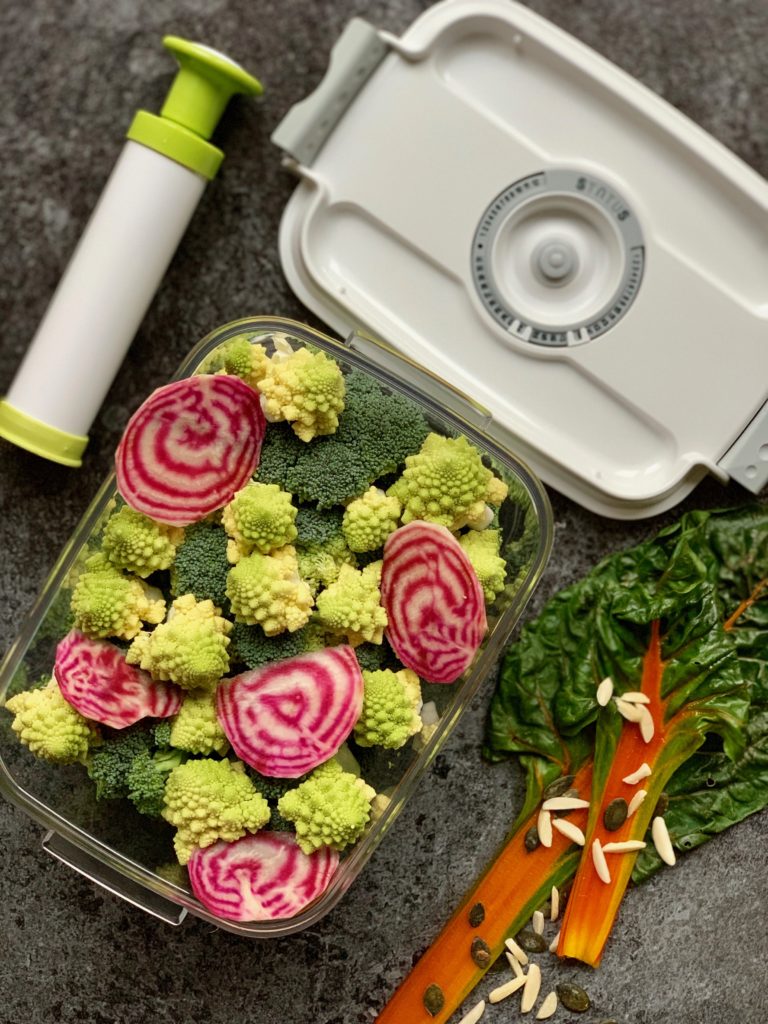 For batch cooking worshops feel free to contact me:
– per email unpetitoiseaudanslacuisine@gmail.com
– on Instagram https://www.instagram.com/unpetitoiseaudanslacuisine/
– on Facebook https://www.facebook.com/unpetitoiseaudanslacuisine/