Polenta sticks with parmesan cheese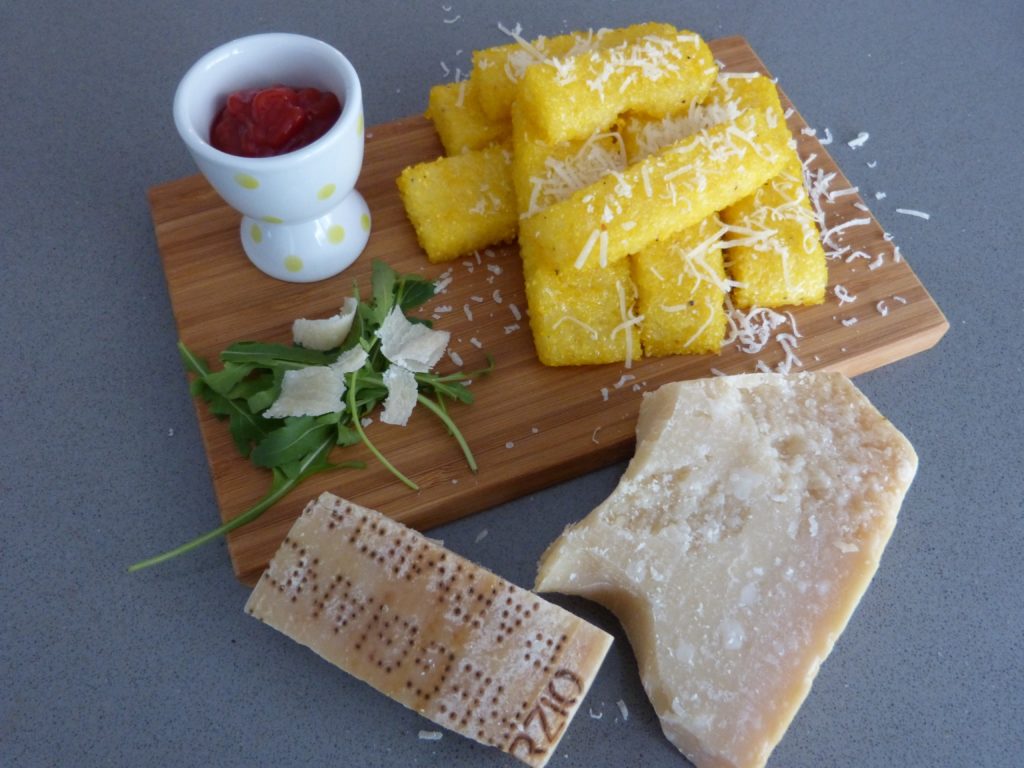 l Switch language for recipe in French l
Polenta sticks with parmesan cheese
For 4 people
Preparation time : 10 min, cooking time : environ 30 min
Ingredients
50cl water
1 pinch of salt
120g polenta
2 tsp olive oil
8 tsp grated parmesan cheese
PREPARATION
Pour the water in a saucepan with the salt and bring to a boil.
Put the polenta in the saucepan and whisk until thickening during 3 minutes.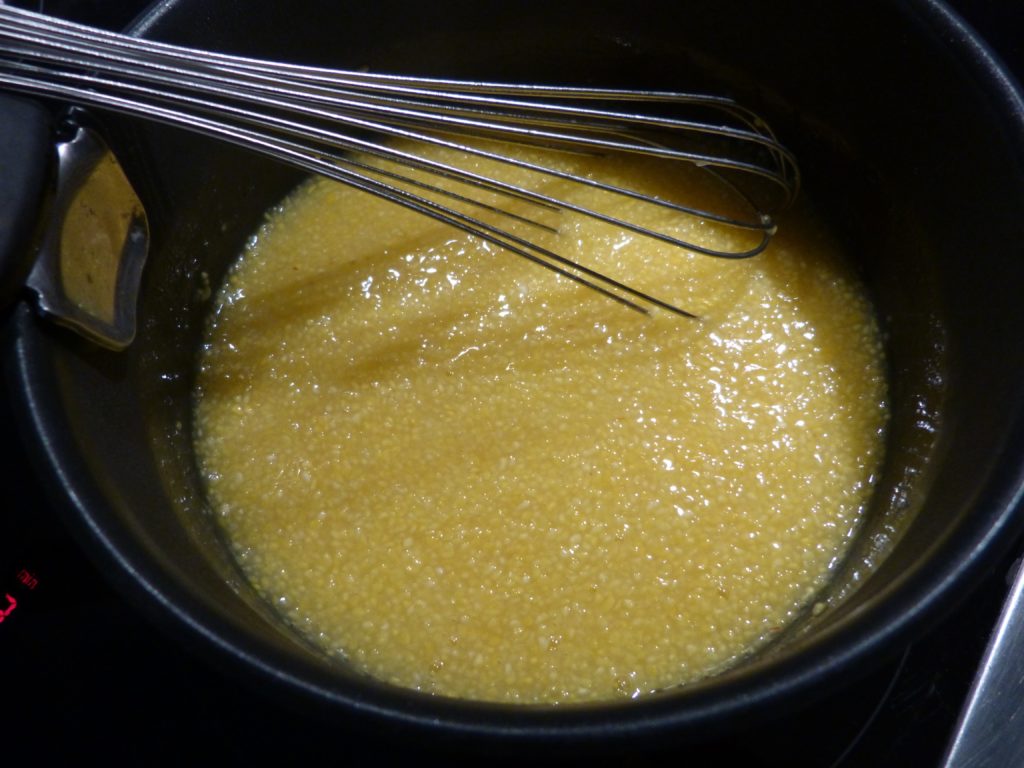 Spread the polenta in a rectangular baking pan on 1 to 2 cm high and smooth off the surface with a spatula.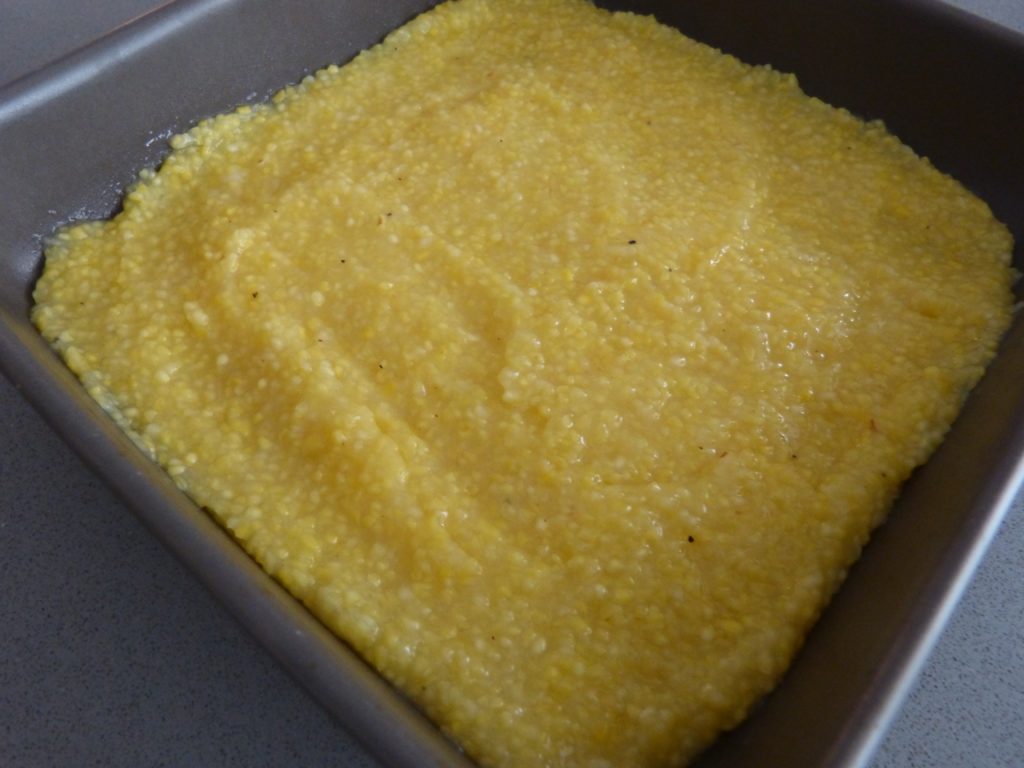 Allow to cool for 30 minutes and take out of the mould.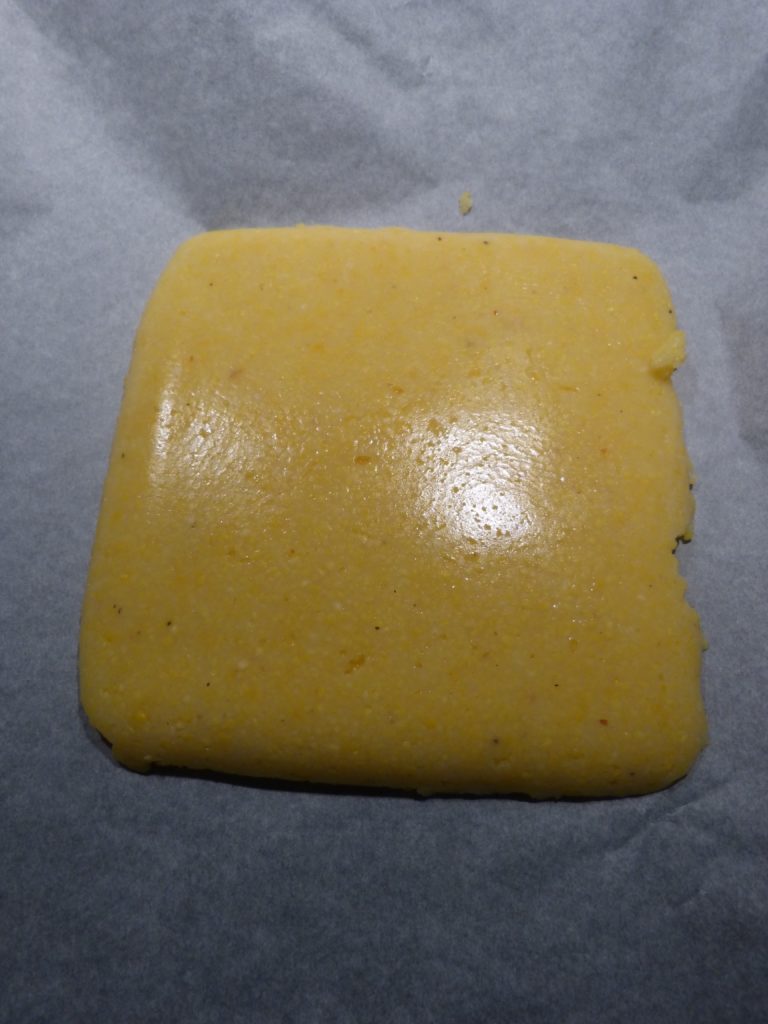 Preheat the oven to 240°C.
Cut the polenta in sticks and brush with olive oil.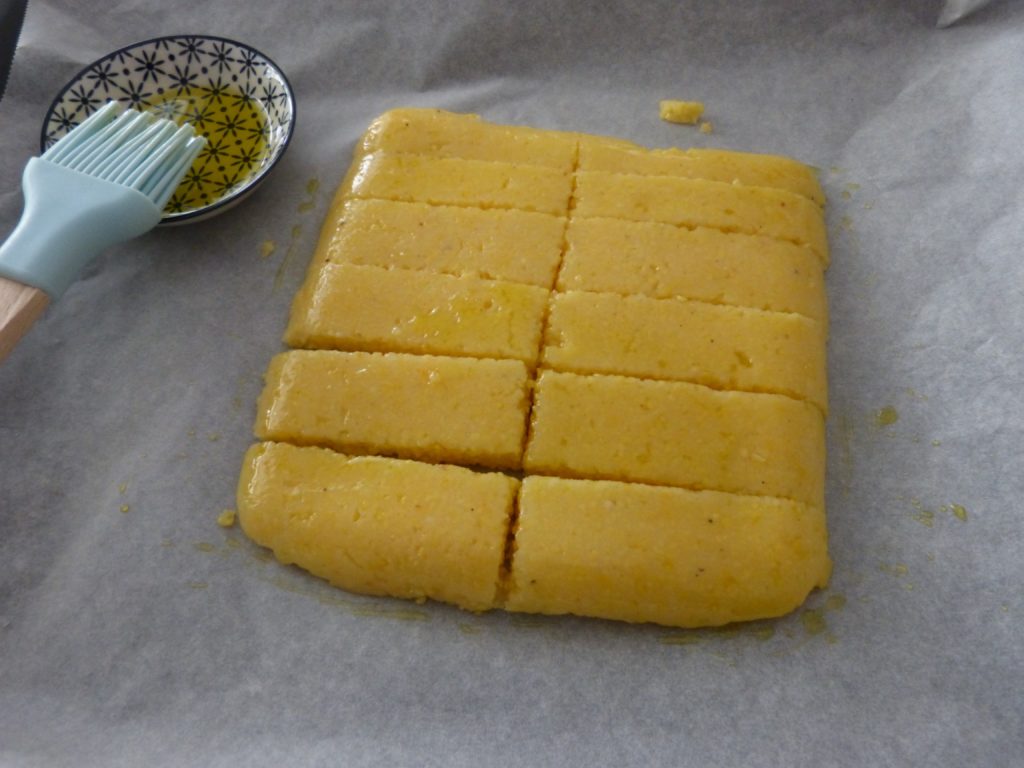 Put the sticks on a plate covered with a baking sheet.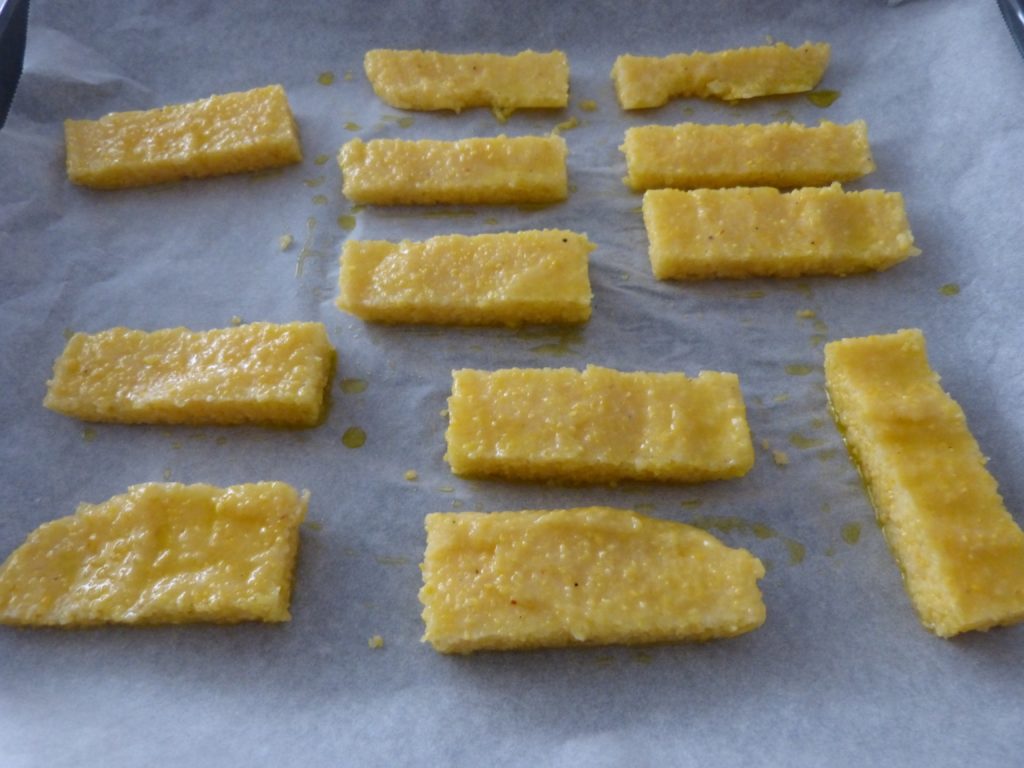 Bake in the top of the oven for 10 minutes, turn and bake for 10 minutes more until the polenta sticks are golden brown.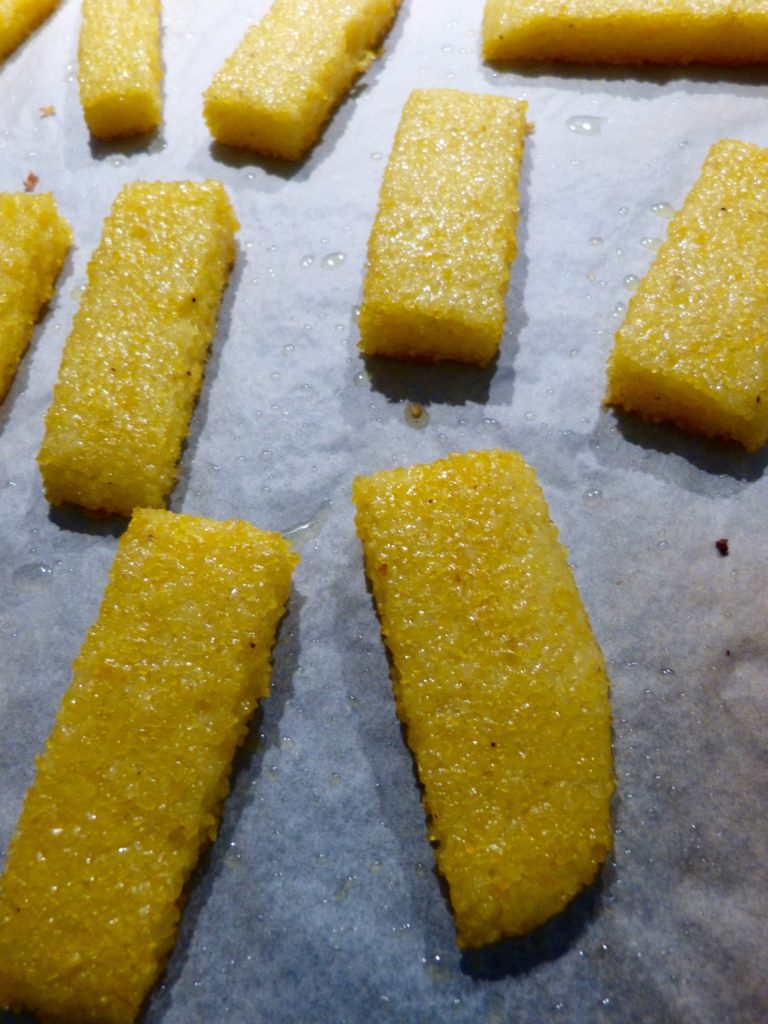 Take out of the oven and sprinkle the grated parmesan cheese on the top of the polenta sticks. Serve with a tomato sauce and a green salad.