Baked codfish with orange sauce and hazelnuts (GF)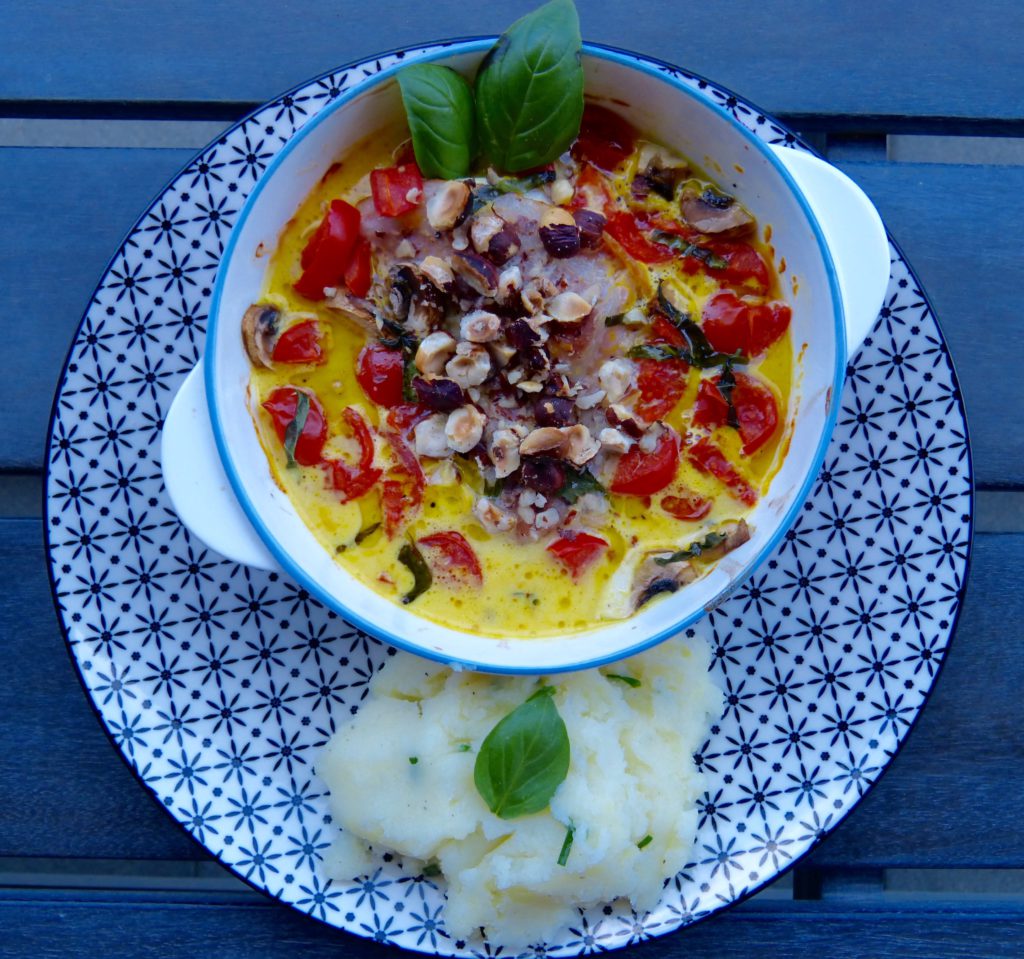 l Switch language for recipe in French l
Baked codfish with orange sauce and hazelnuts (GF)
For 2 serves
Preparation time: 10 min, Cooking time: 15 min
Ingredients
300g codfish
1 orange
3 tbsp cream
1 tbsp olive oil
10 cherry tomatoes
2 mushrooms
About fifteen hazelnuts
5 basil leaves
2 slices of bacon
Salt and pepper
PREPARATION
Preheat oven to 200 ° C.
Cut the cherry tomatoes and mushrooms into small pieces.
Squeeze the orange.
Mix orange juice with cream and olive oil , salt and pepper .
Cut the codfish into 2 beautiful pieces .
Chop the basil and crushed hazelnuts into large pieces.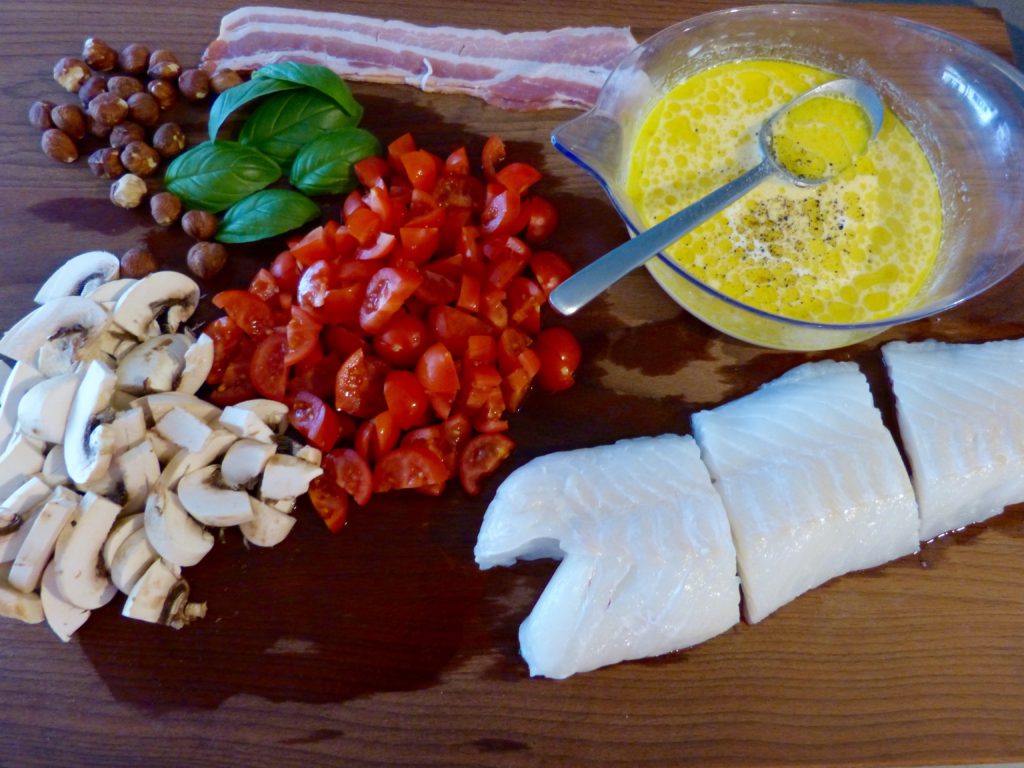 Use 2 casseroles and put in each of them a piece of codfish, add pepper and wrapped in bacon.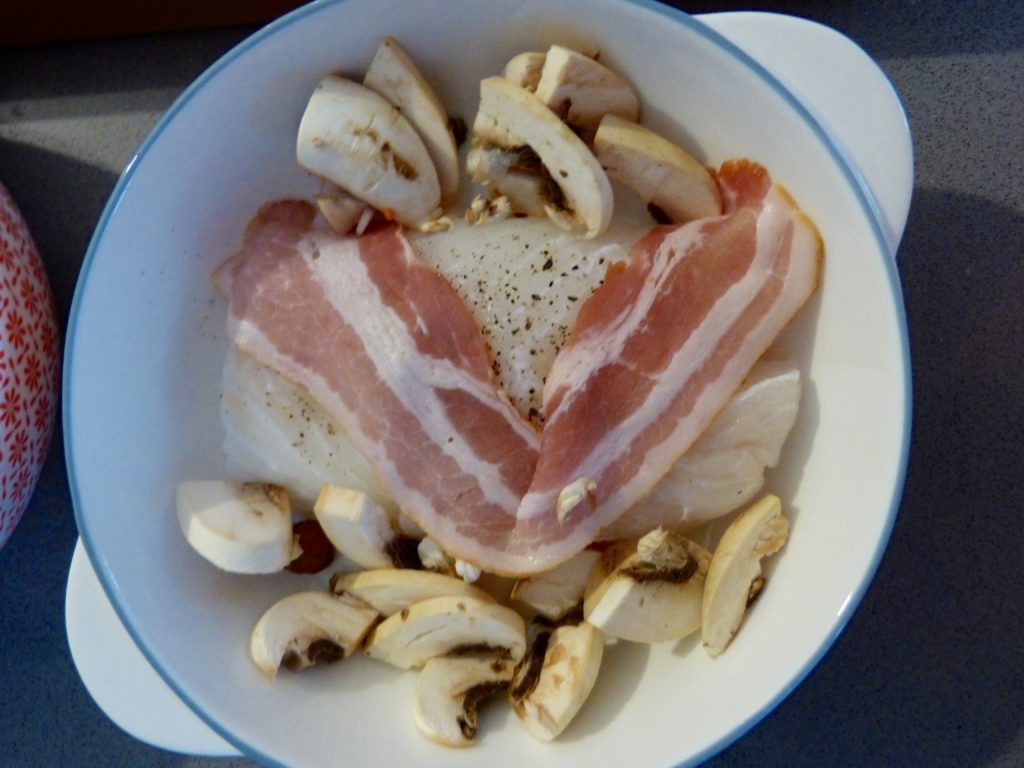 Lay down cherry tomatoes and mushroom.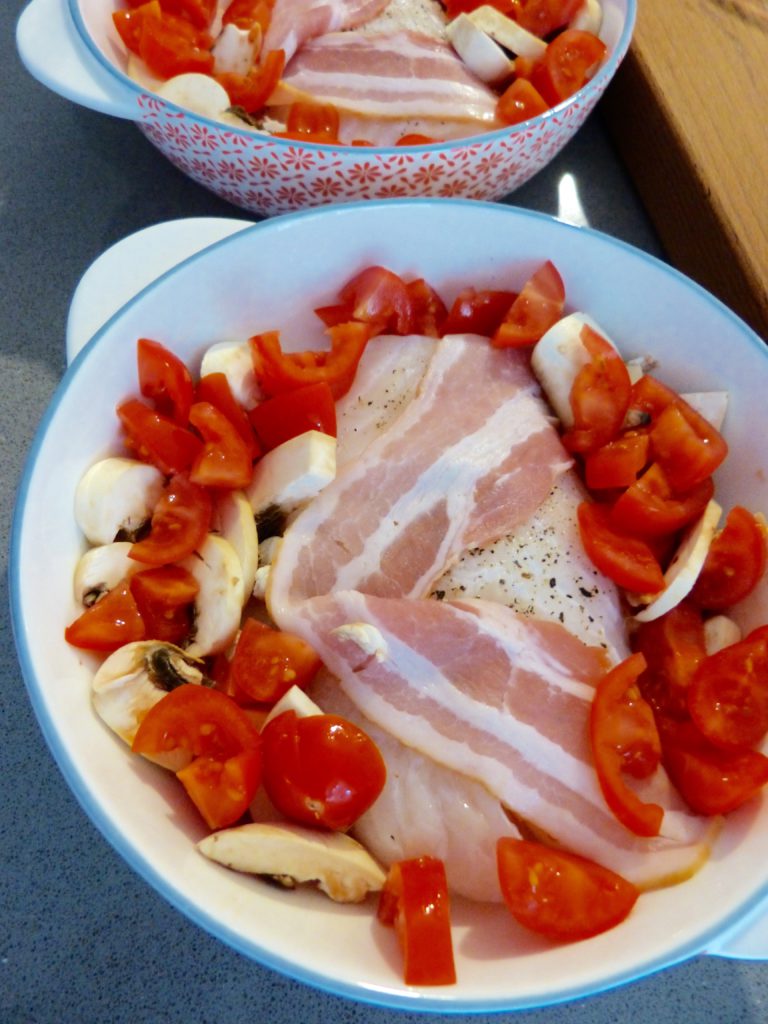 Sprinkle basil.
Pour the half of orange juice in each casserole.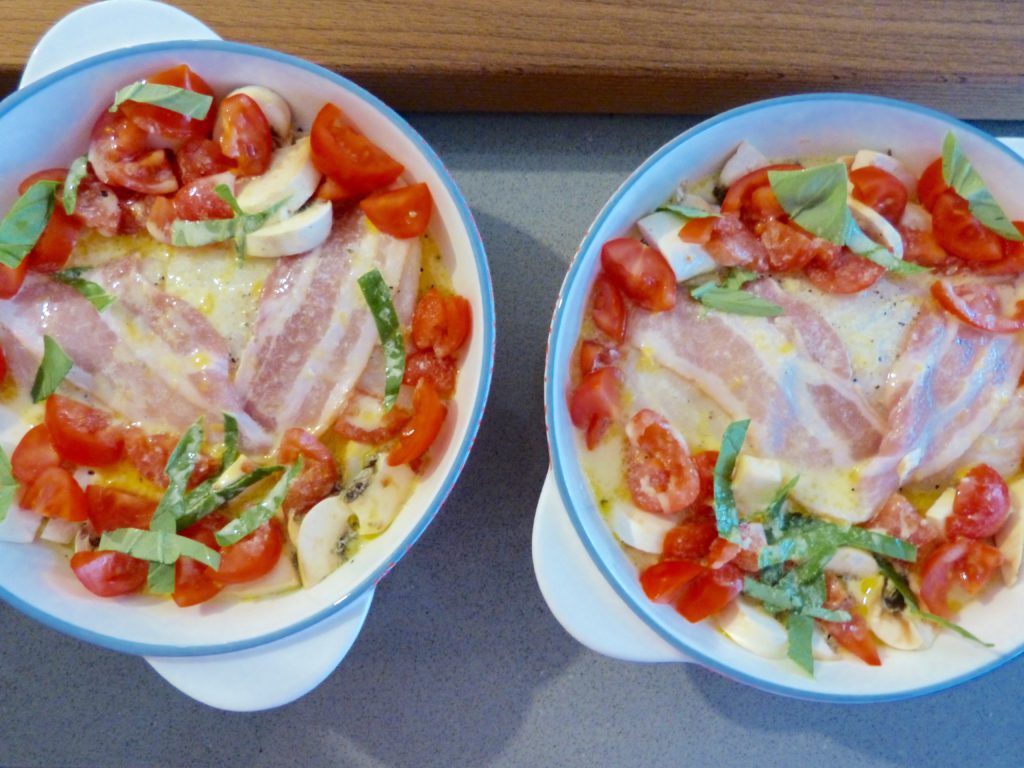 Cover the fish with hazelnuts.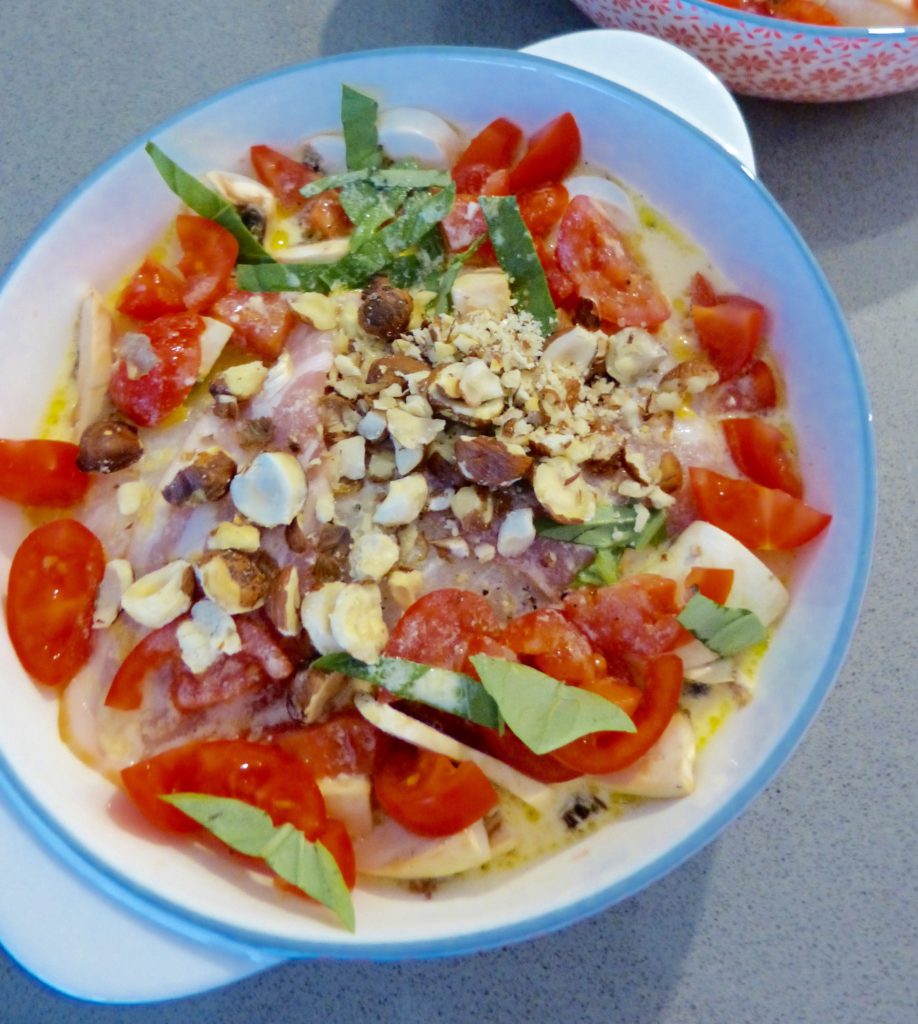 Serve with mashed potatoes or rice.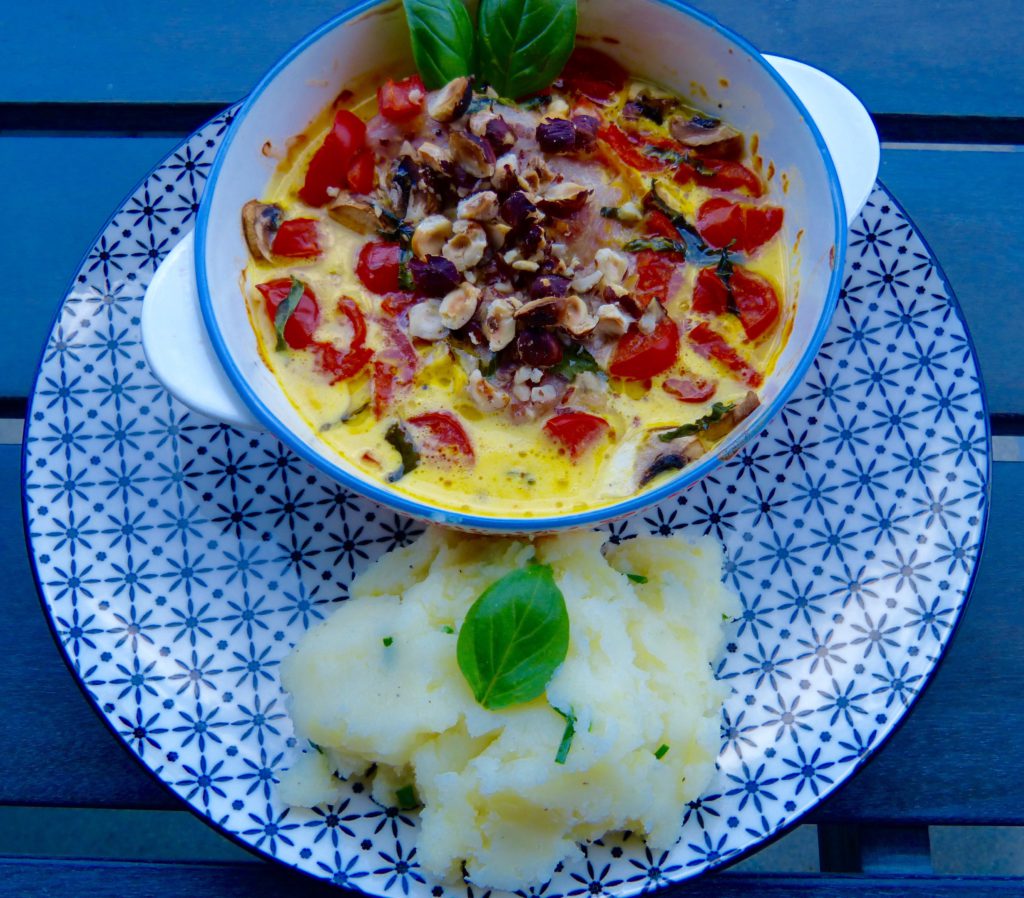 Bon appétit !