Gluten Free Golden bread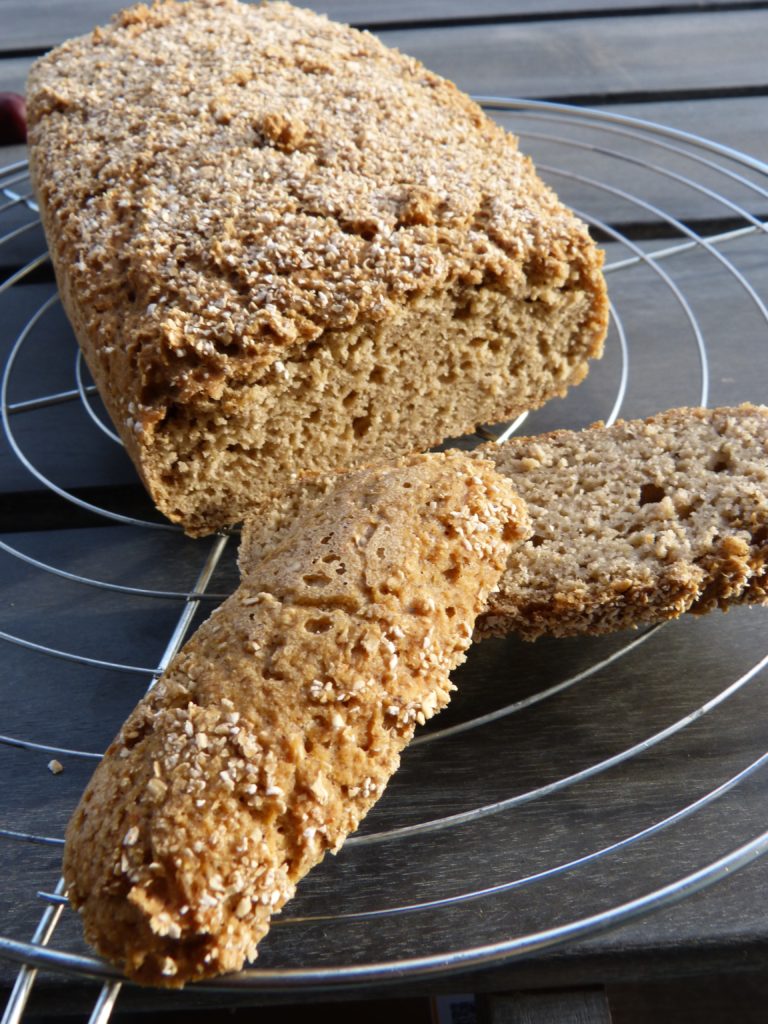 l Switch language for recipe in French l
Gluten Free Golden bread
Preparation time : 20 min, time to rest : 4h40, cooking time : 45 min
Ingredients
140g organic buckwheat flour
140g organic brown rice flour
140g organic corn flour
5g salt
330g lukewarm water
25g honey
5g dry yeast
2 eggs
Oat bran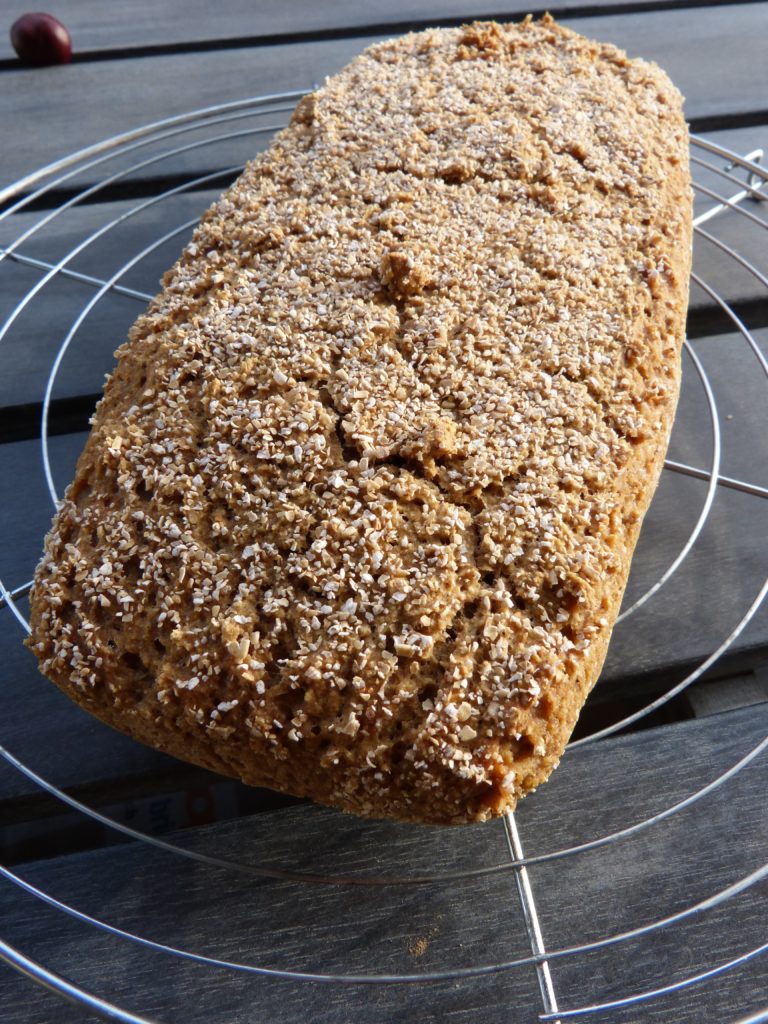 PREPARATION
In a bowl of a Kitchenaid mix the flours, the mix and salt.
In another bowl, mix the lukewarm water with honey and dry yeast. Add the beaten eggs.
Pour the liquids in the dry mix and turn on the mixer at speed 1. Mix for 5 minutes.
Form a ball with the dough using a rubber spatula in the bowl.
Place a towel over the bowl and let the dough rise for 4 hours in a warm place. I place my bowl in my oven off previously heaten at 50°C.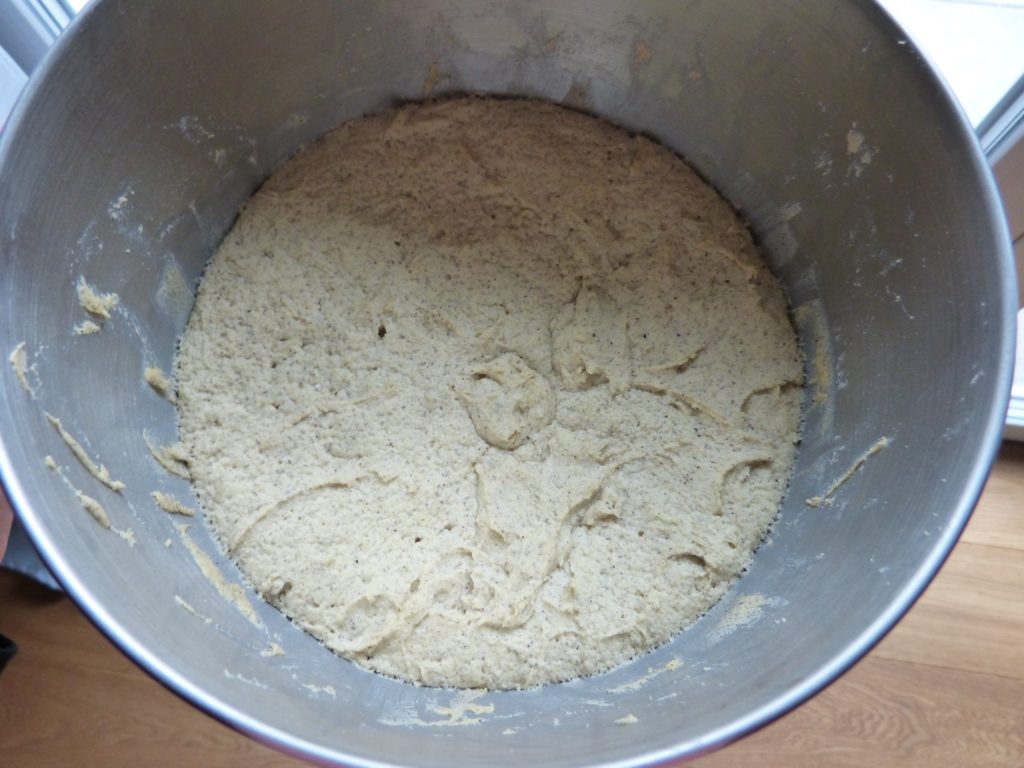 Sprinkle to the raised dough some oat bran and place the dough on a surface plan covered with oat bran.
Gently mash the dough and place in a cake pan. Sprinkle with oat bran.
Let rise for 30 to 40 minutes under a towel in a warm place.
Preheat the oven to 220°C.
Bake for 15 minutes at 220°C, and  reduce oven temperature to 180° and bake until golden brown about 30 minutes.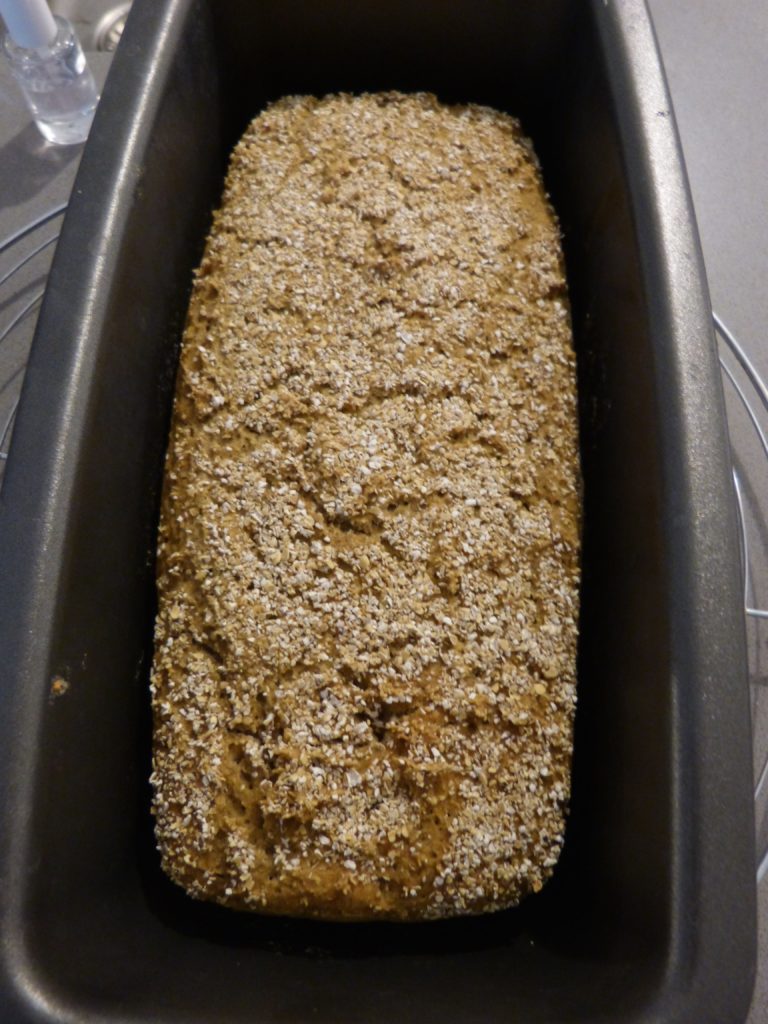 Take out of the mould and cool before serving.