Salmon Poke Bowl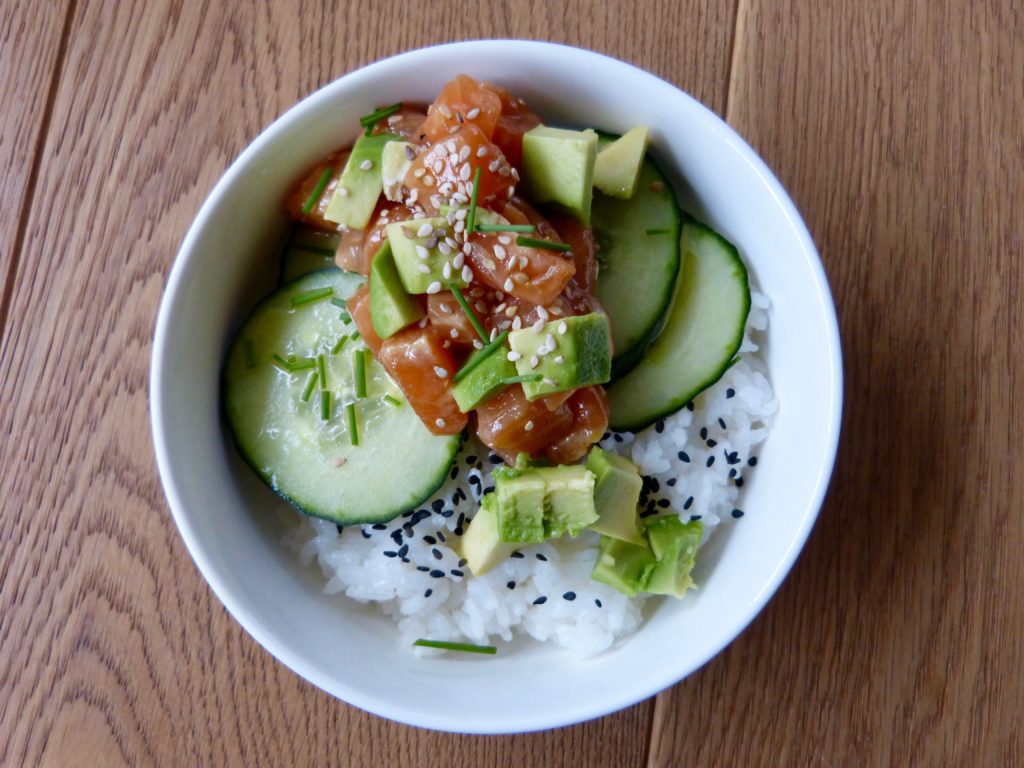 l Switch language for recipe in French l
Salmon Poke Bowl
For 2 Poke bowls
Preparation time: 30 min, Cooling time: 1 h
Ingredients
150g fresh salmon
200g cooked sushi rice
1/2 cucumber
2 tbsp olive oil
1 tbsp sesame oil
1 tbsp sweet soya sauce
1 tbsp soya sauce
juice of 1 lime
zest of 1 lime
15 drops of Tabasco
1/2 avocado
golden sesame seeds
black sesame seeds
chives
PREPARATION
Dice the salmon.
Put the diced salmon in a soup plate and add sesame oil, sala sauces, lime juice and zest, harissa and 1 tsp of golden sesame seeds.
Mix and reserve in the fridge.
In 2 bowls put the sushi rice and sprinkle with black sesame seeds.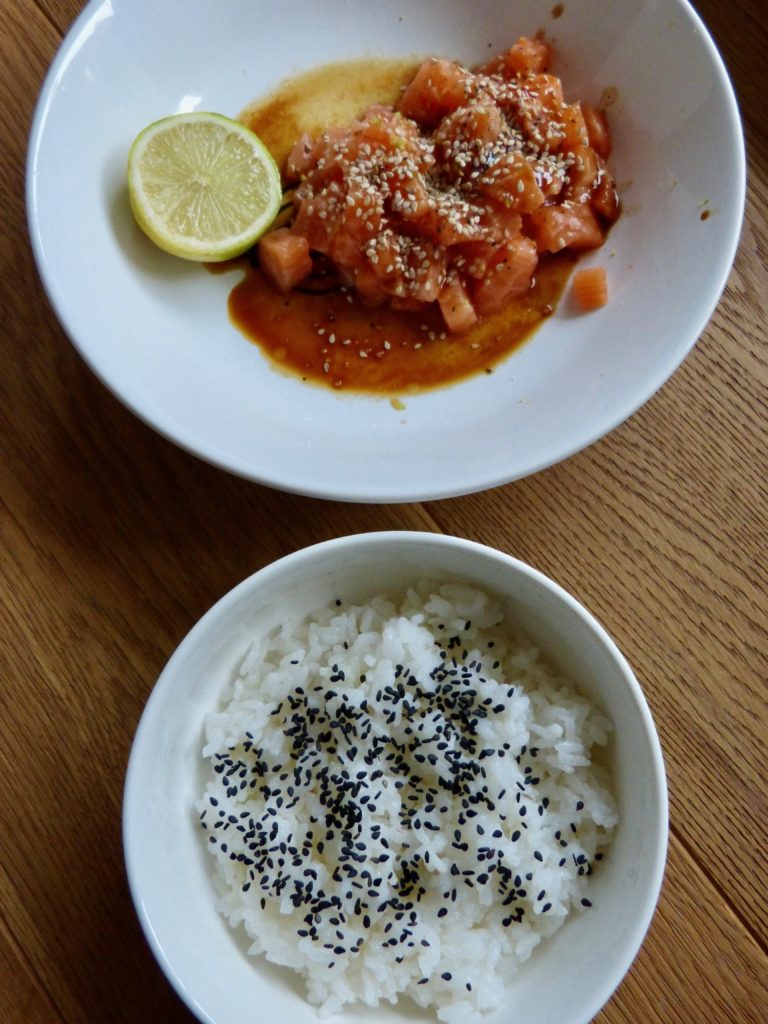 Slice the cucumber wth the skin.
Put the cucumber slices on the rice of the 2 bowls.
Pour 1 tbsp olive oil on the cucumber and sprinkle some chopped chives.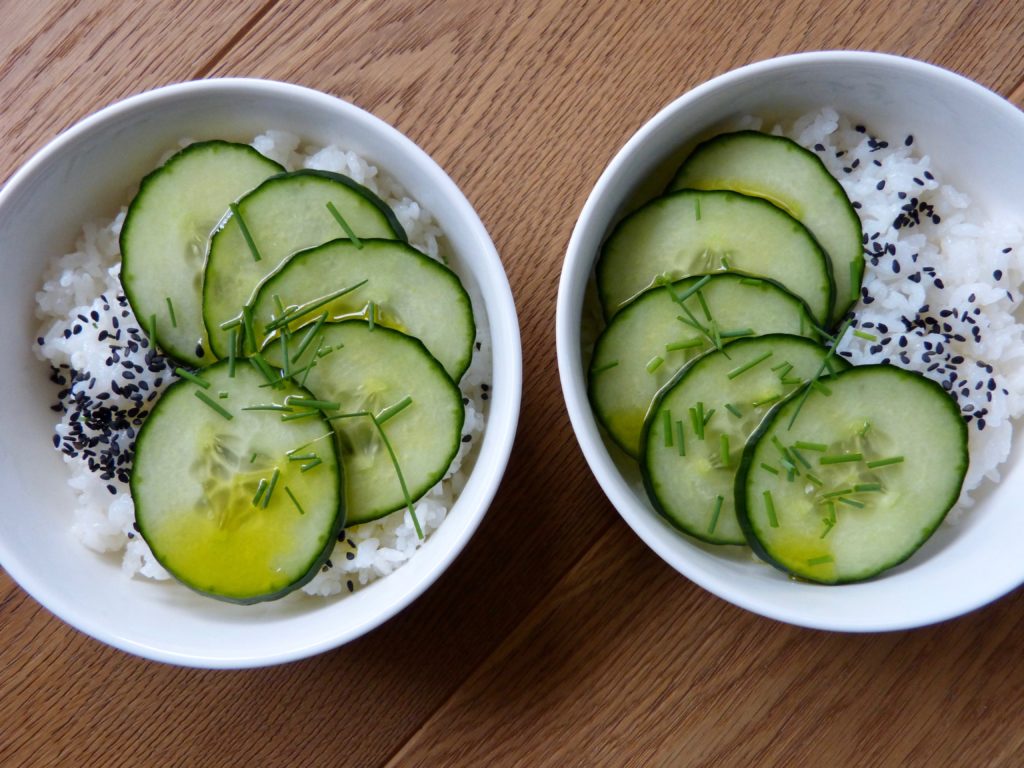 Take the marinated salmon out of the fridge and put it on the cucumber slices.
Dice the 1/2 avocado and put it on the salmon.
Sprinkle the salmon with chopped chives and golden sesame seeds.
Reserve in the fridge at least 30 minutes and serve with soya sauce.