Bolognese ragù sauce
l Switch language for recipe in French l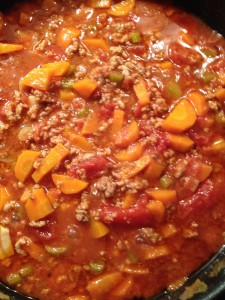 The ragù Bolognese sauce is not very complicated to make. To be successful, it requires good quality products and to simmer for a long time (two hours !!!) to develop its full flavor. These two elements are the secret of a real Bolognese sauce. You will say, two hours ?!? it's very long !!! Yes it's true, but Bolognese pasta are not ready in five minutes! A little trick to save time? Prepare the sauce in bulk and freeze portions that you can take out to express your desire: Bolognese lasagna, Bolognese spaghettis or a Bolognese zucchini gratin.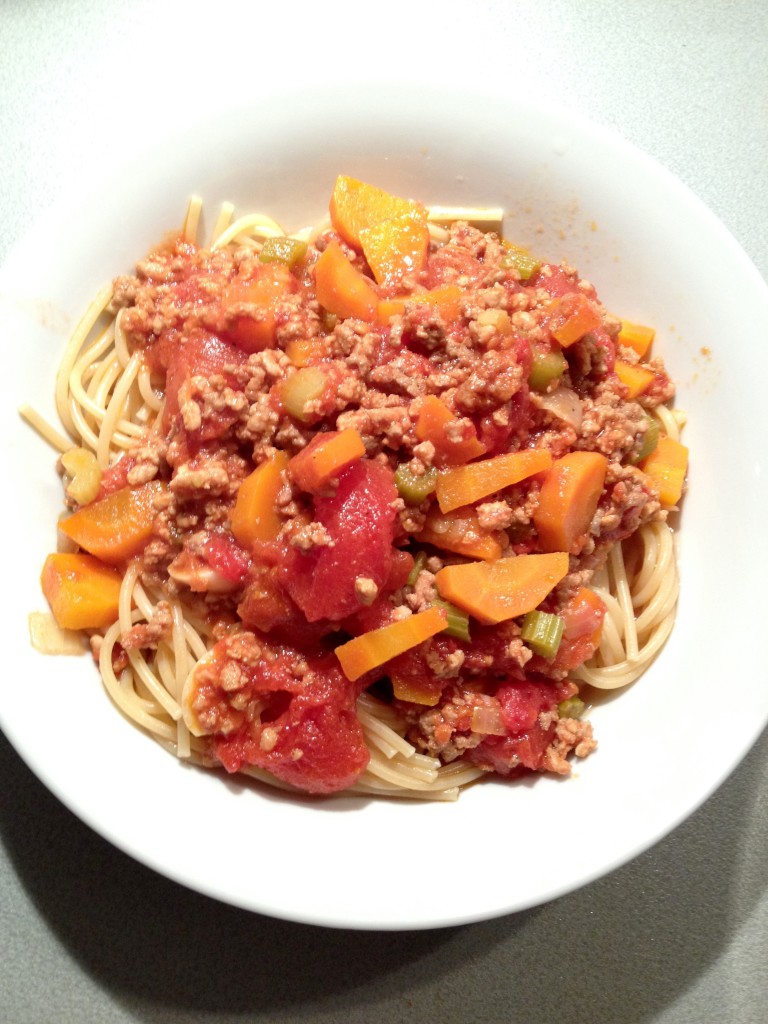 It is a Sicilian that excited my taste buds with its Bolognese pasta. I couldn't keep me from asking him his secret! Believe me it takes what it takes, but you will not be disappointed. Another piece of advice, it's very important to diced all the vegetables into small pieces for easy cooking and make the sauce less coarse.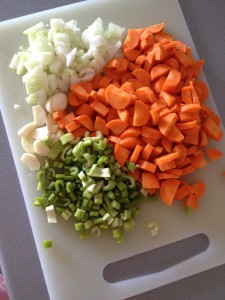 Try it you'll see!
Bolognese ragù sauce
4 serves of spaghettis bolognese or a bolognese lasagna plate for 6
Preparation time: 10 min, Cooking time: 1h30 à 2h
Ingredients
400g minced veal
200g minced low fat beef
4 small carrots
2 celery sticks
1 small diced onion
5 garlic cloves
3 cubes sugar
2 cans of quality tomato pulp. The Italian brand « Mutti » is the best.
1 tsp baking soda (remove the acidity of the tomatoes)
2 tbsp olive oil
Salt and pepper
PREPARATION
Peel and diced the onion.
Peel the garlic cloves. Cut in half and remove the green seed.
Peel and diced the carrots.
Diced the celery sticks (without leaves).
Brown with 1 tbsp of olive oil the onion, carrots, celery in a high-sided frying pan. Add salt and pepper.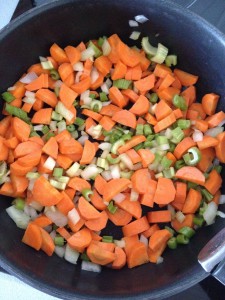 Add the 2 meats and cook until lightly coloured.  Add salt and pepper.
Add the tomato pulp and stir.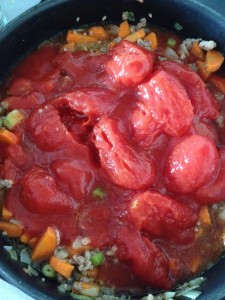 Add the garlic, sugar, baking soda and 1 tbsp of olive oil. Add salt and pepper and stir.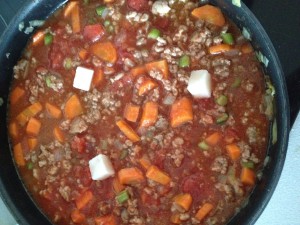 Bring to boil and cover. Cook over low heat for at least 1h15.
Adjust seasoning during cooking if necessary and stir occasionally during cooking.You can serve this Bolognese ragù sauce with spaghetti or use it as a great base for bolognese lasagna.
---
---
---
Références: