Chocolate fondant cake with a coconut cloud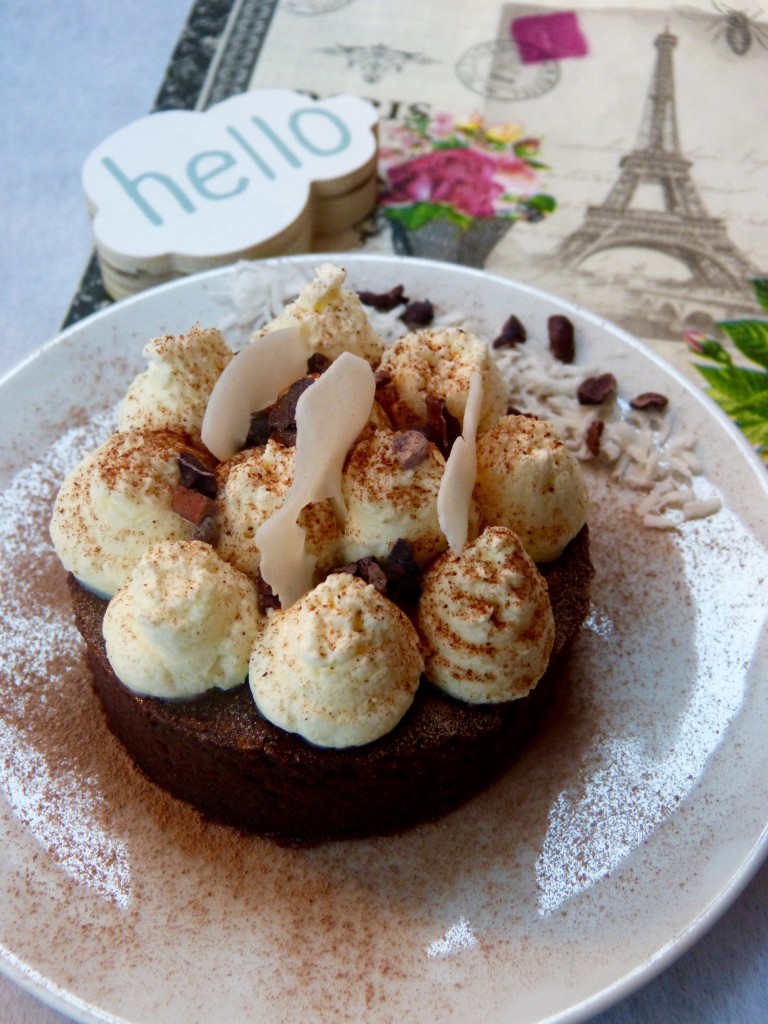 l Switch language for recipe in French l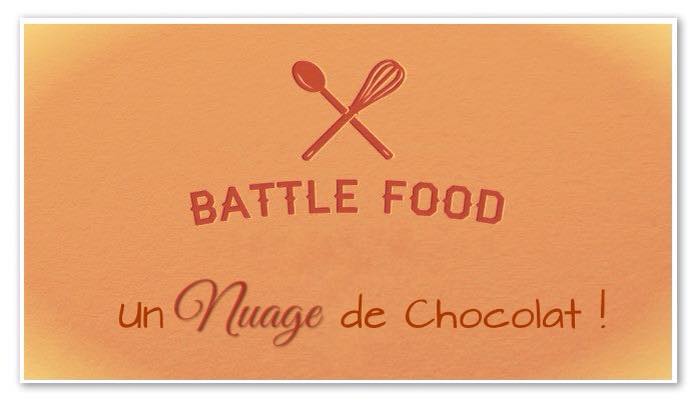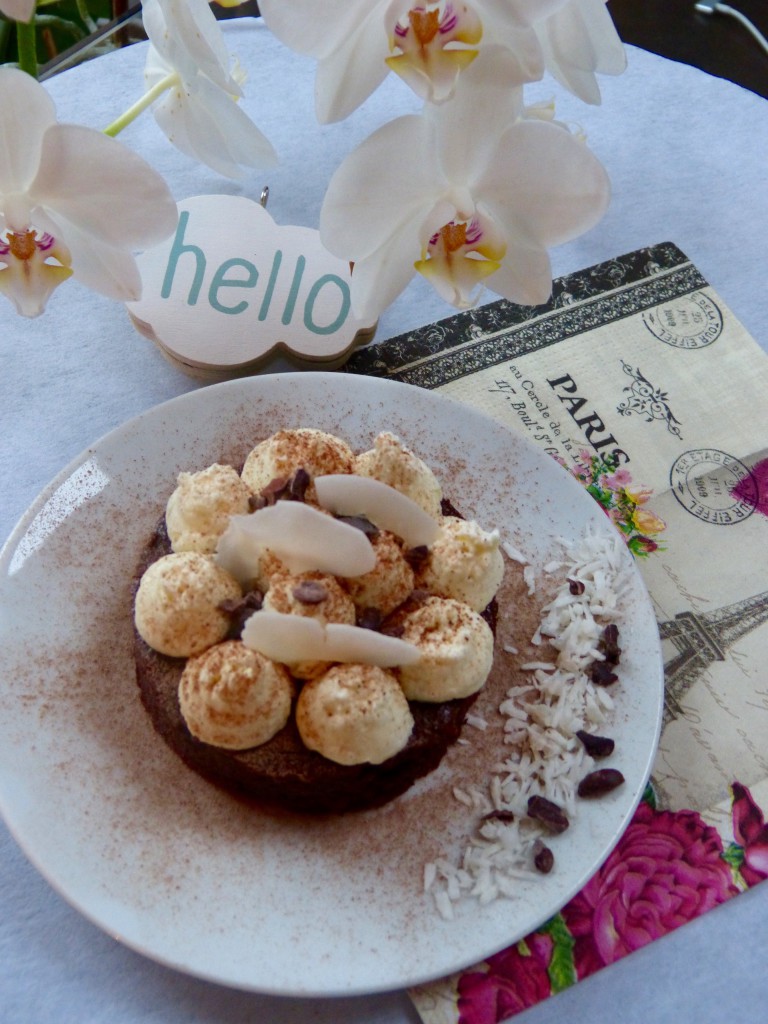 Chocolate fondant cake with a coconut cloud
For 4 servings
Preparation time: 40 minutes Cooking time: 25 min
Chocolate fondant cake
Ingredients
200g chocolate
5 eggs
3 tablespoons flour
100g caster sugar
150g of butter
Coconut mousse
Ingredients
80g whipping cream
80g mascarpone
1 tbsp grated coconut
For decoration: cocoa powder, cocoa bean and coconut chips
 PREPARATION
Chocolate fondant cake
Melt chocolate with butter in a pan by putting butter in the bottom of the pan.
In a bowl, whisk the eggs and sugar until the mixture whitens.
Add the chocolate and the melted butter and mix.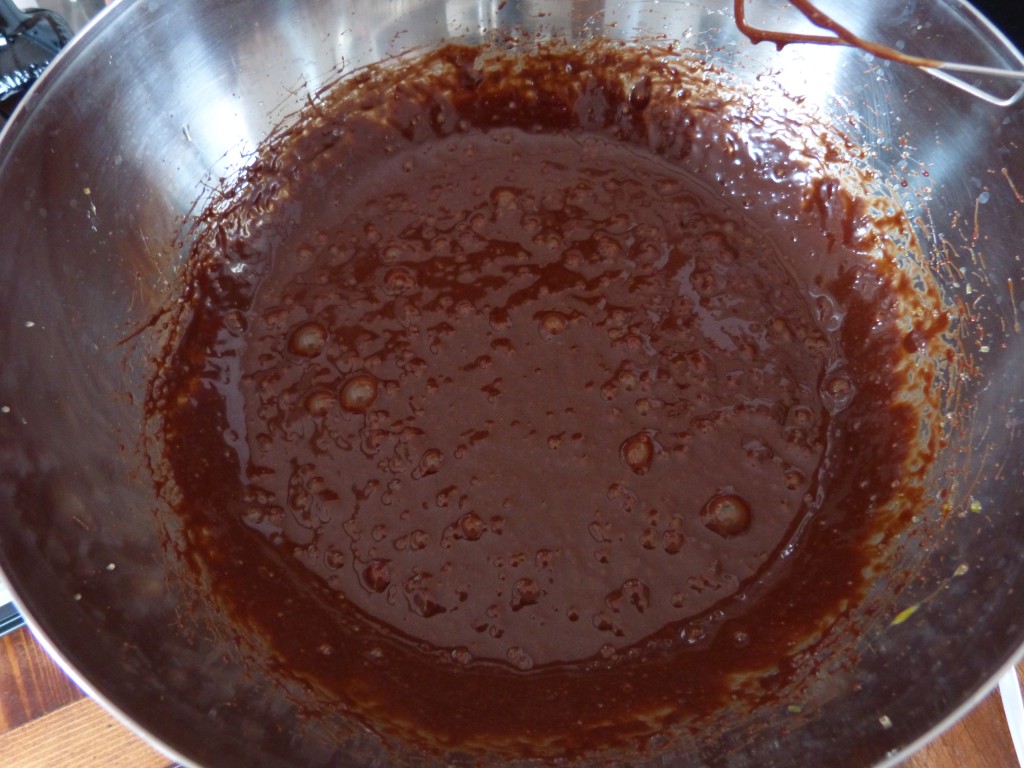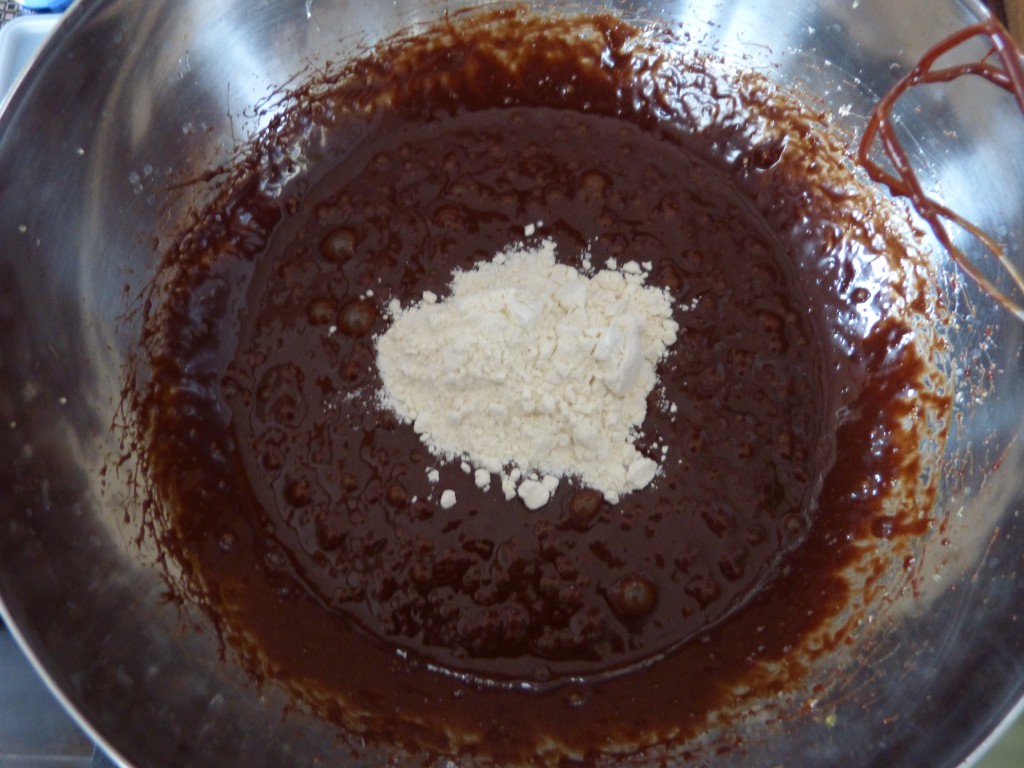 Pour into a buttered cake pan and bake for 25 min. The tip of a knife should come out clean.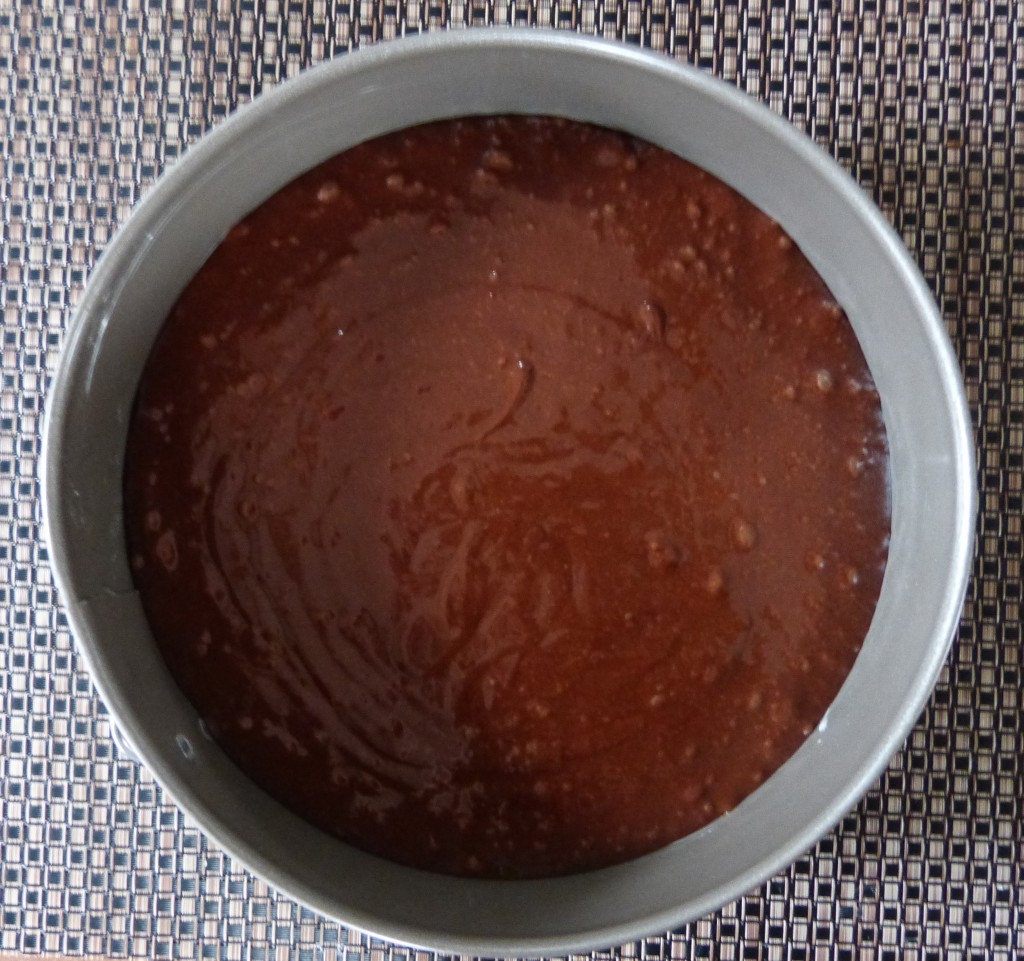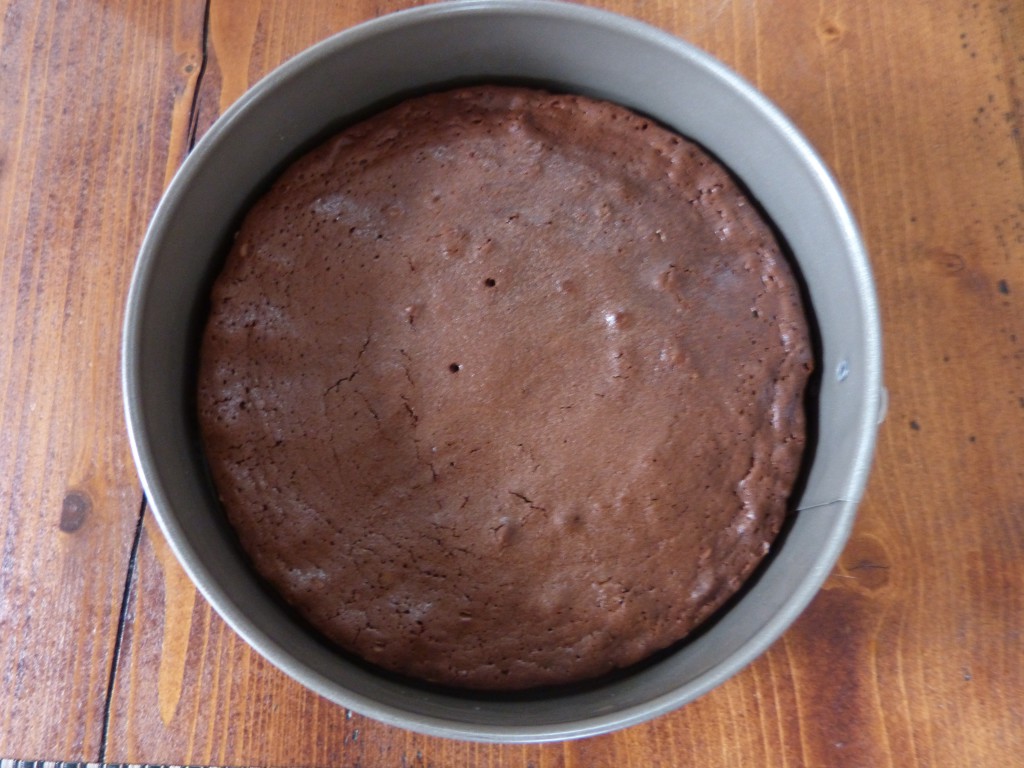 Let cool before unmolding.
Using a pastry round cutter, cut 4 circles of chocolate cake and set aside.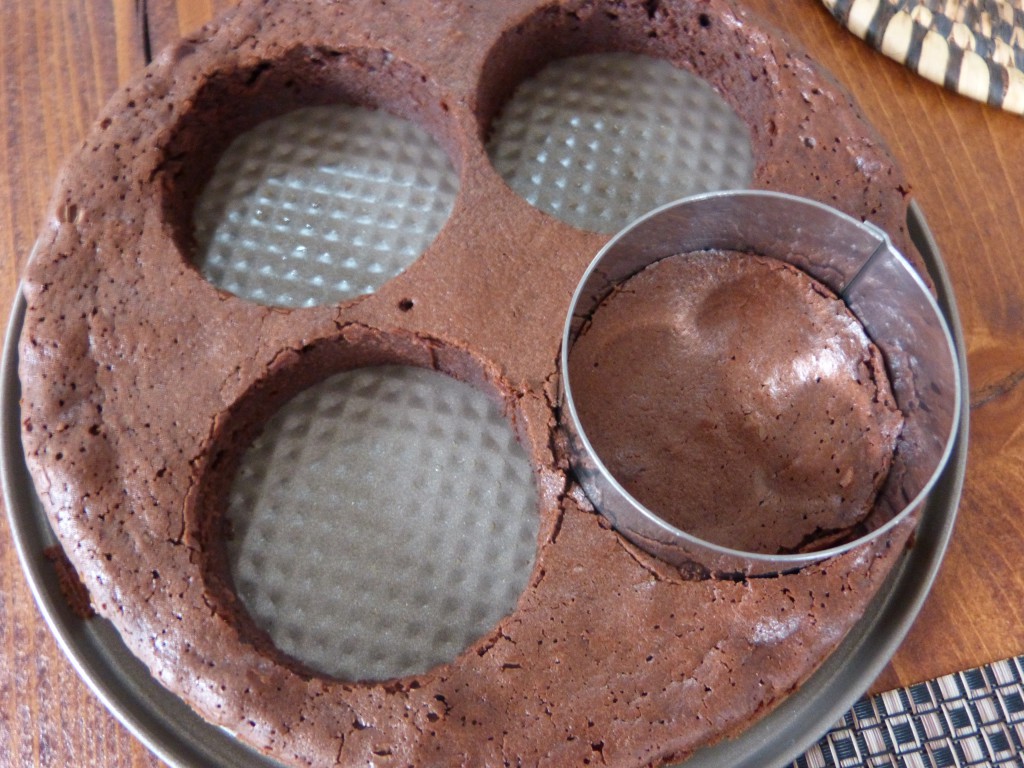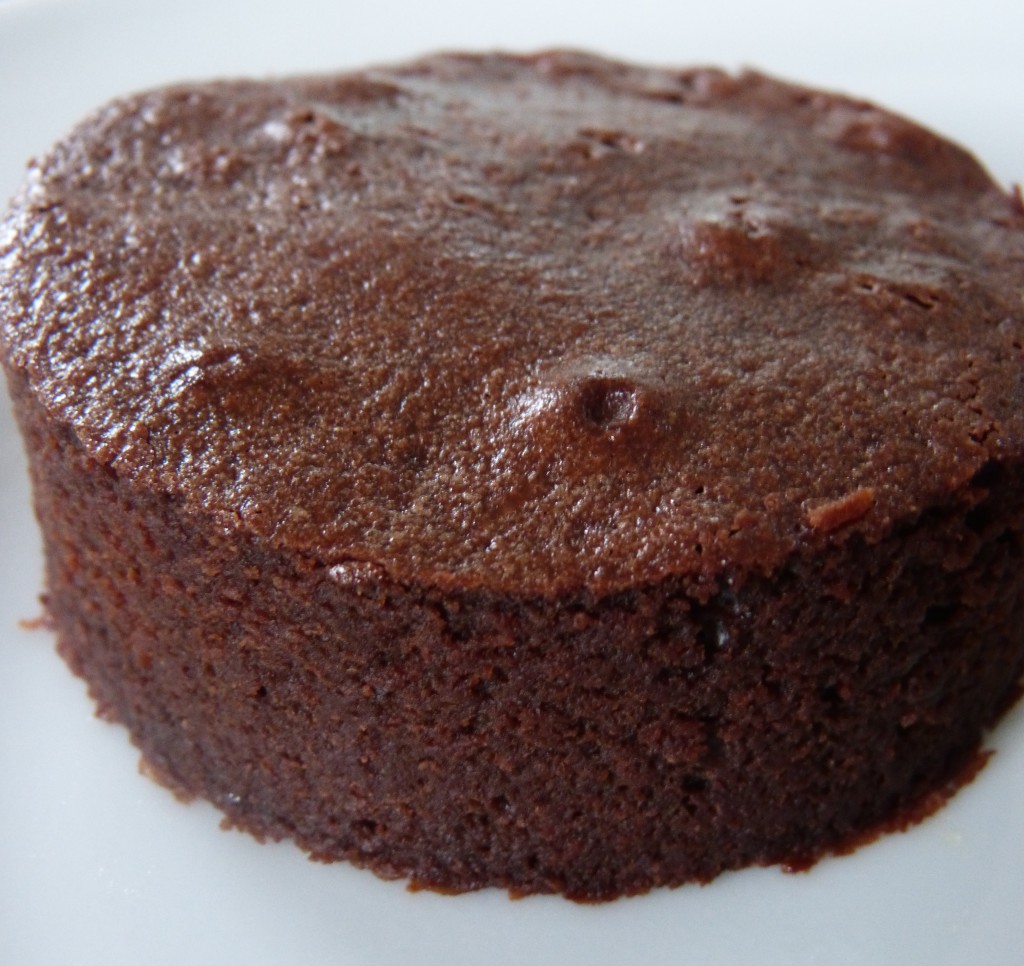 Nb: You can cut the remaining cake into small cubes and refrigerate for 4 to 5 days. It will be perfect with a cup of coffee or tea!
Coconut mousse
In a bowl, pour the chilled whipping cream with the mascarpone.
Whip and add coconut.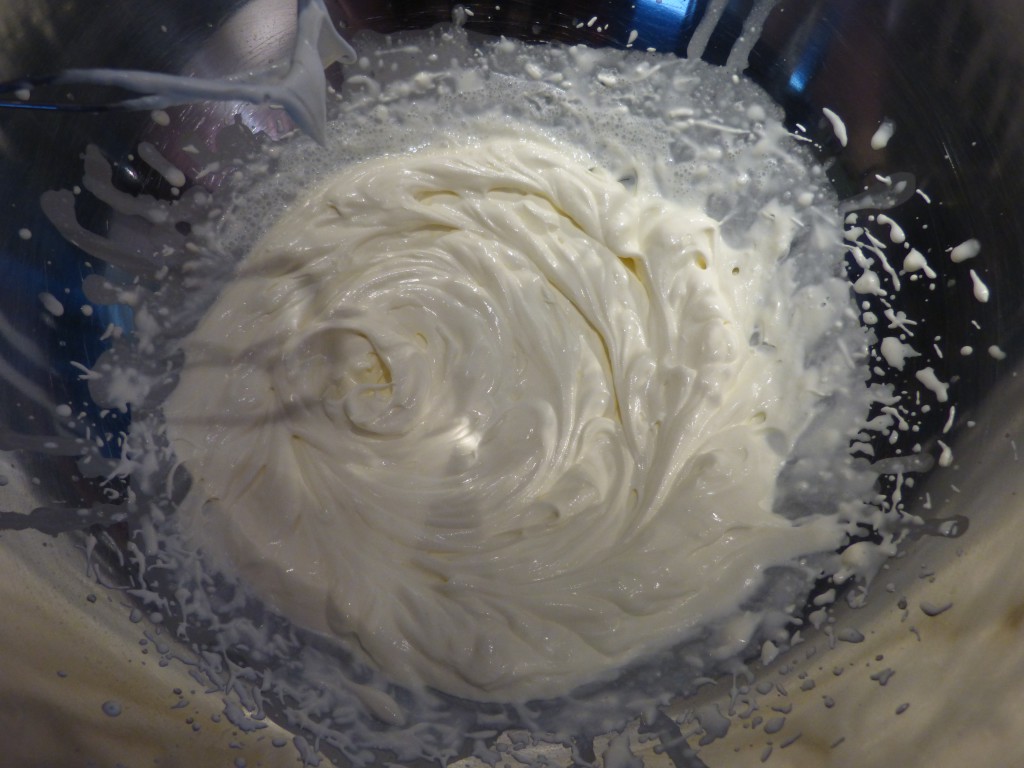 DRESSAGE
Using a piping bag with a # 12 piping nozzle, garnish circles chocolate cake completely cool with coconut mousse forming small balls. Start with the exterior and finish by the center.
Sprinkle lightly with cocoa powder.
To decorate and bring a little crunchy sprinkle of cocoa beans and coconut chips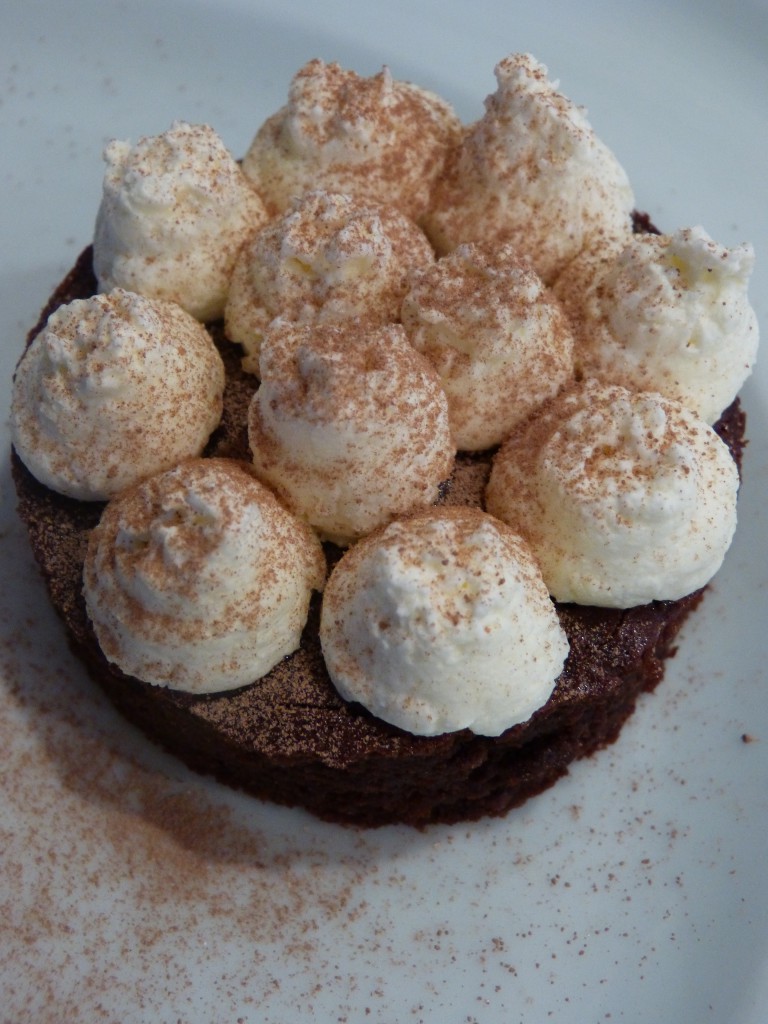 Refrigerate before serving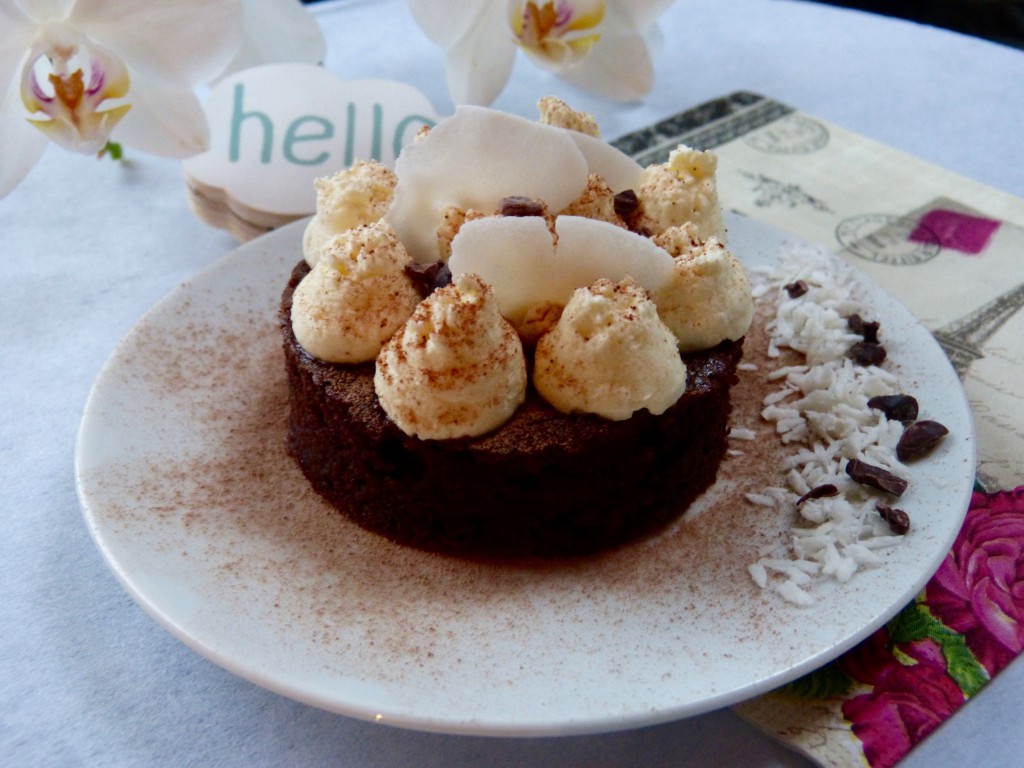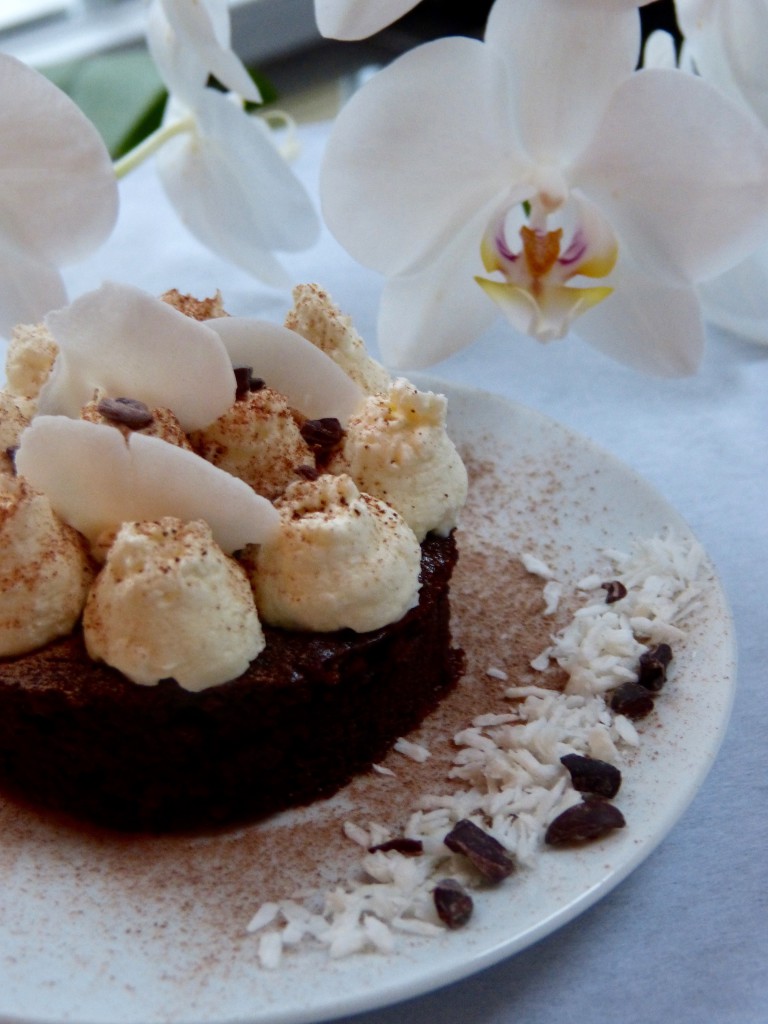 Liste des participants
Evin sur un nuage – Cookalife Bymaeva – Aurore's Bakery – Encore un gâteau – Cuisine Voozenoo – The Flying Flour – Petite Cuillère et Charentaises – Des Recettes à Gogo – Emilie Sweetness – Popote et Nature – Douceurs Maison Osez la Gourmandise – Les Bonnes Petites Recettes de Lagrandepages – And so we cook – Le p'tit grain de sucre – Sharing cuisine – Bistro de Jenna – Cyrielle Gourmandise – Framboises & bergamote – Mignardises et compagnie – L'atelier des Dindinettes – Keskonmangemaman ? – Les Cookines – Chapeau Melon – Un petit oiseau dans la cuisine – Mélina & Chocolat – Platapons – By acb 4 you – Comme une envie de – Mel's way of life – The pink tea spoon – Envie d'une recette végétarienne ? – Les Délices de Loulou – Aurélie et gourmandises – Les Goûters de Nanie – Les Douceurs d'Olivia – Quelques Grammes de Gourmandise – Celinblog – Par faim d'arômes – Casseroles et claviers – Graine de faim kely – Cuisine 2 soeurs – Poivré Seb – Au Fil du Thym – Emi'ss cooking – La Paill'tisserie – Le Bar à thym – Le Blog de Cata – Lamia Abdelli non blogueuse  – Pourquoi pas ? – Brigitte Rolus non blogueuse – Mechouia – Rock The Bretzel – Frambuesa's kitchen – Cookin' Movie – Lalala cuisine – Click, Cook and Taste – Craquounette Avenue – Mel en Cuisine – Epices & Moi – Mais pourquoi est-ce que je vous raconte ça – Glob'Cooker – Chic,chic,chocolat – Food Fun Foto – Les casseroles de Lise – La médecine passe par la cuisine – Pause nature – Une gourmandise en musique – Milicook – Complétement meringuée – Cuisine et déco by Maria – Rappelle toi des mets – Par amour des bonnes choses – Une French girl cuisine – Recrea CAKES – Une Histoire de goûts – Un « Flo » de bonnes choses – Mon bonheur gourmand – L'histoire d'un gâteau – Laetycuisine – Sweety cook – France Beridot non blogueuse