Chicken skewers with vegetables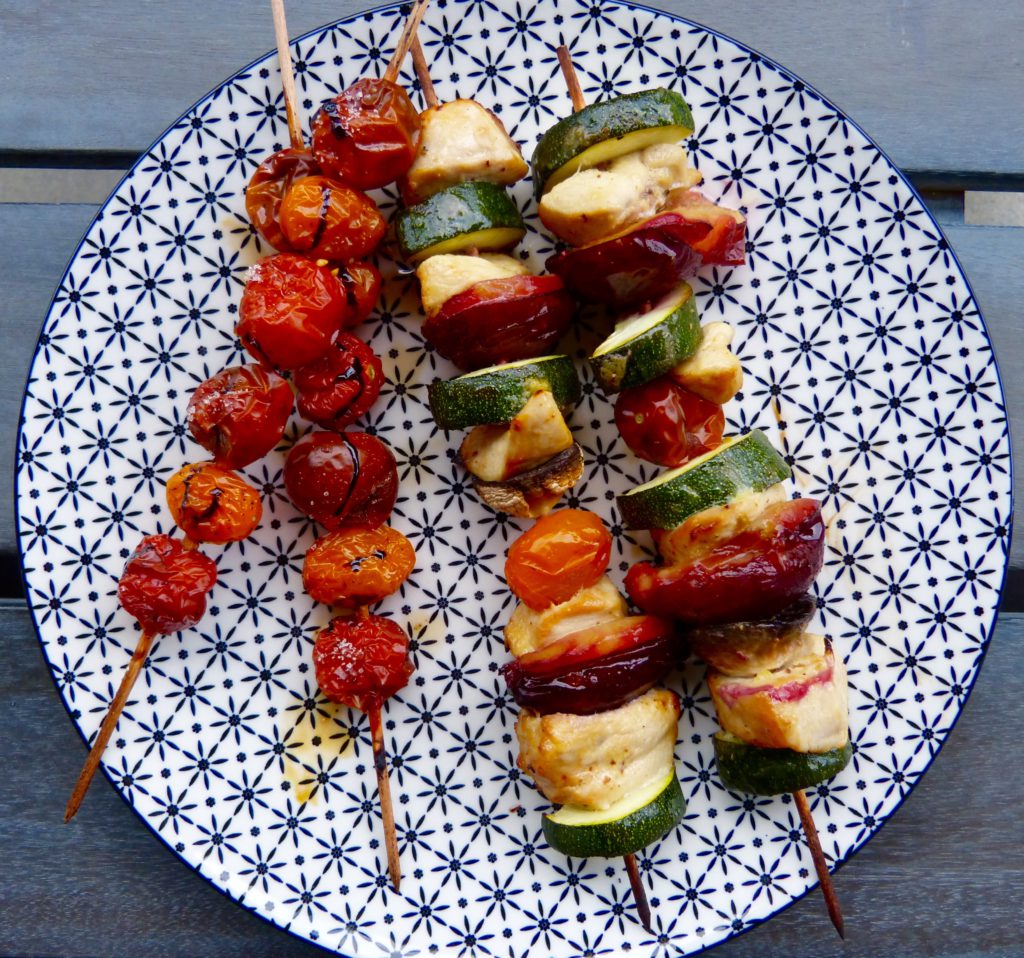 l Switch language for recipe in French l
Chicken skewers with vegetables
For 2 serves
Preparation time: 15 min, Cooking time : 1h
Ingredients
2 chicken breasts
24 cherry tomatoes + 4 for the chicken skewers
4 red plums
4 mushrooms
1 zucchini
juice of one lime
1 tbsp honey
pepper from Madagascar
salt
1 tsp ginger powder Cook
1 tbsp sugar
1 tbsp sweet soja sauce
1 tbsp olive oil
cream of balsamic vinegar
PREPARATION
Stick a wood skewer into cherry tomatoes. Repeat the operation to have 4 skewers.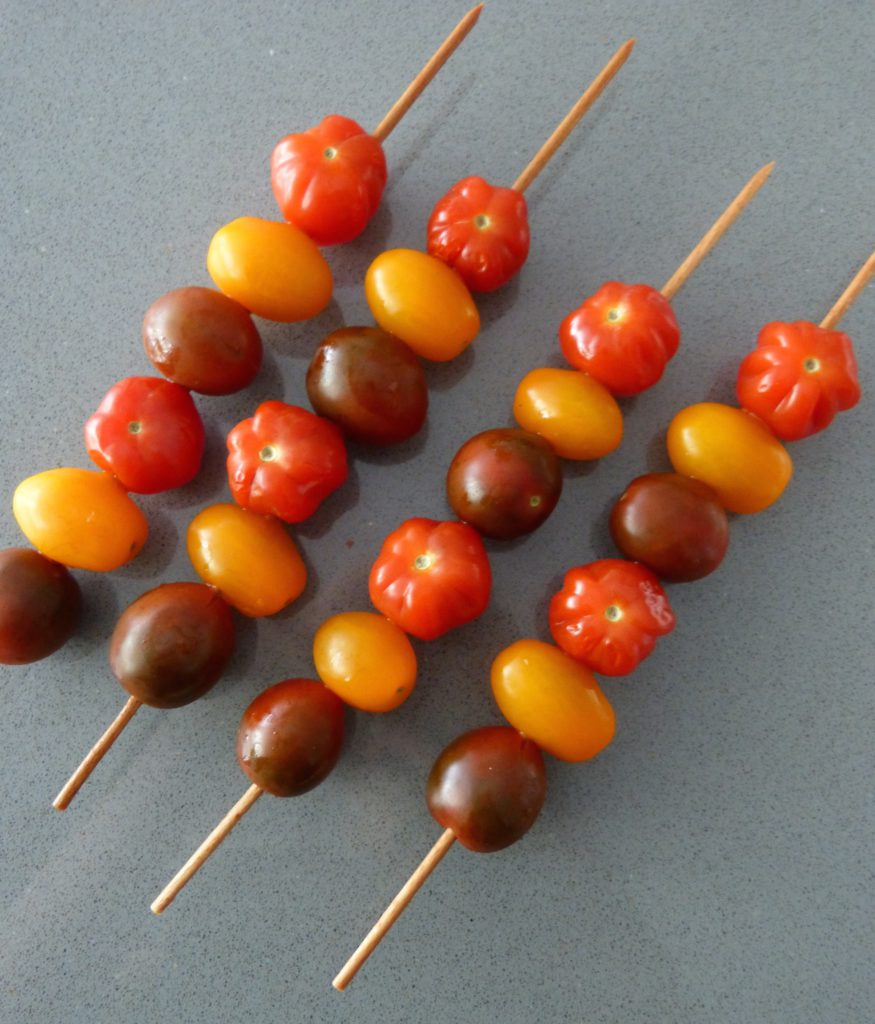 Lay down the cherry tomatoes skewers in a baking dish.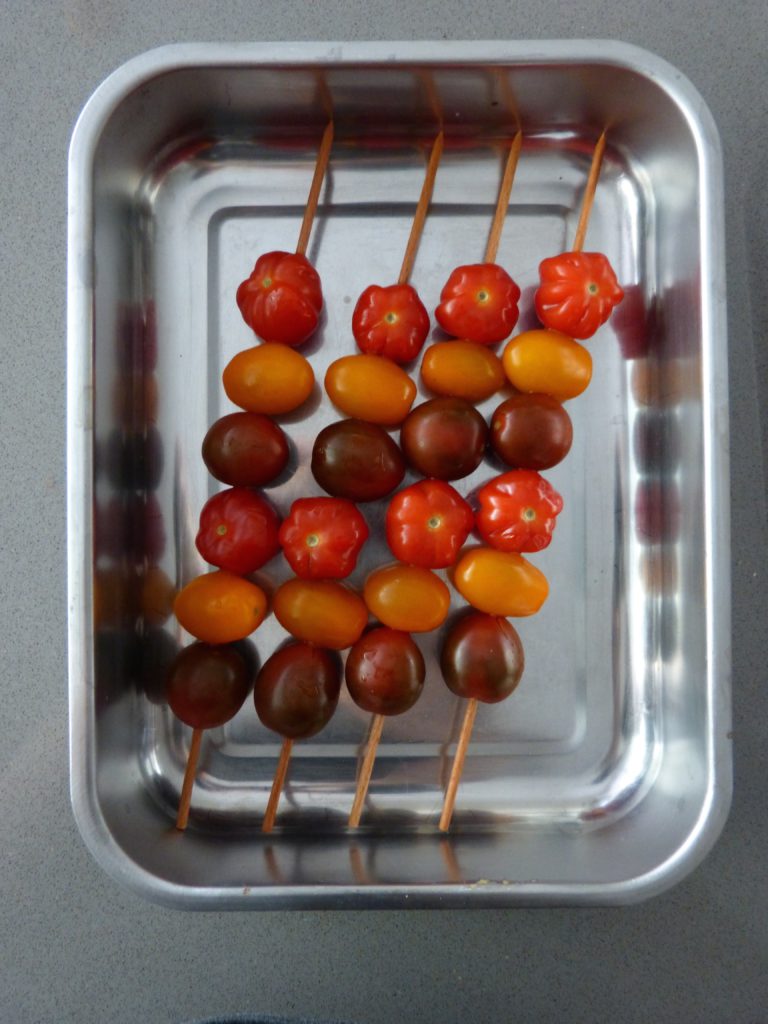 Sprinkle sugar, add salt and pepper and pour a bit of vinegar balsamic cream.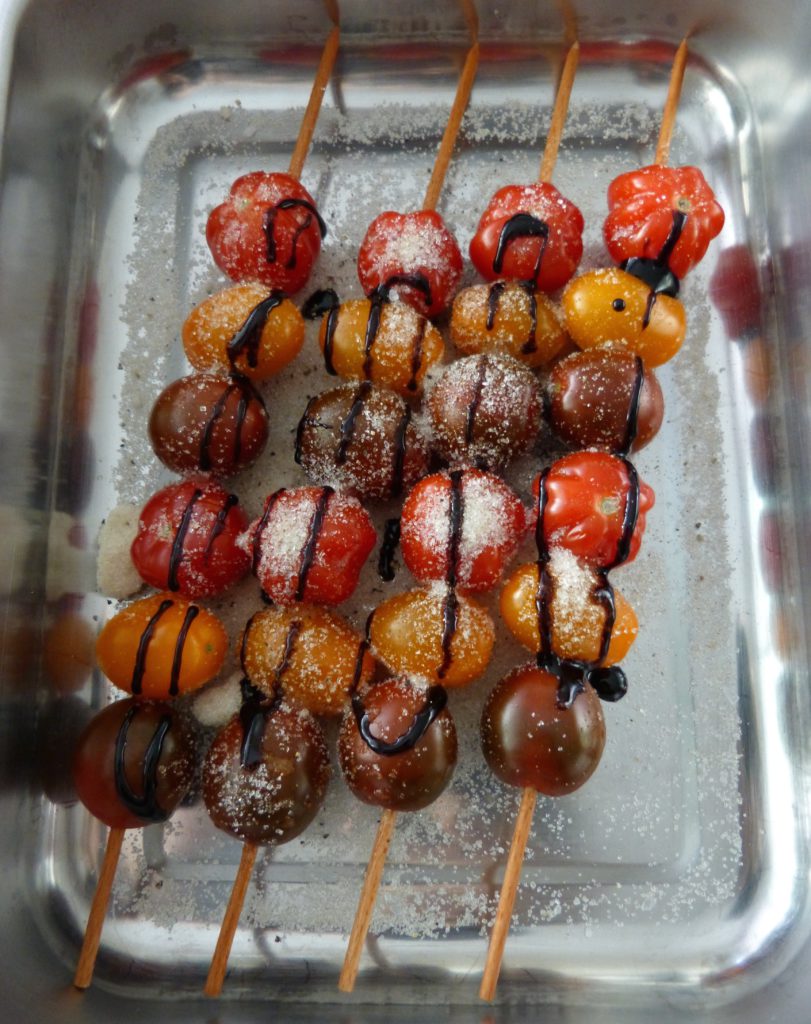 Bake for 1 hour into a oven at 150°C.
Cut the chicken into pieces and put in a deep dish.
In a bowl, mix the ginger with olive oil, lime juice, honey and sweet soja sauce. Add salt and pepper.
Pour the marinade over the chicken. Cover with a plastic wrap and reserve in the fridge for at least 30 minutes.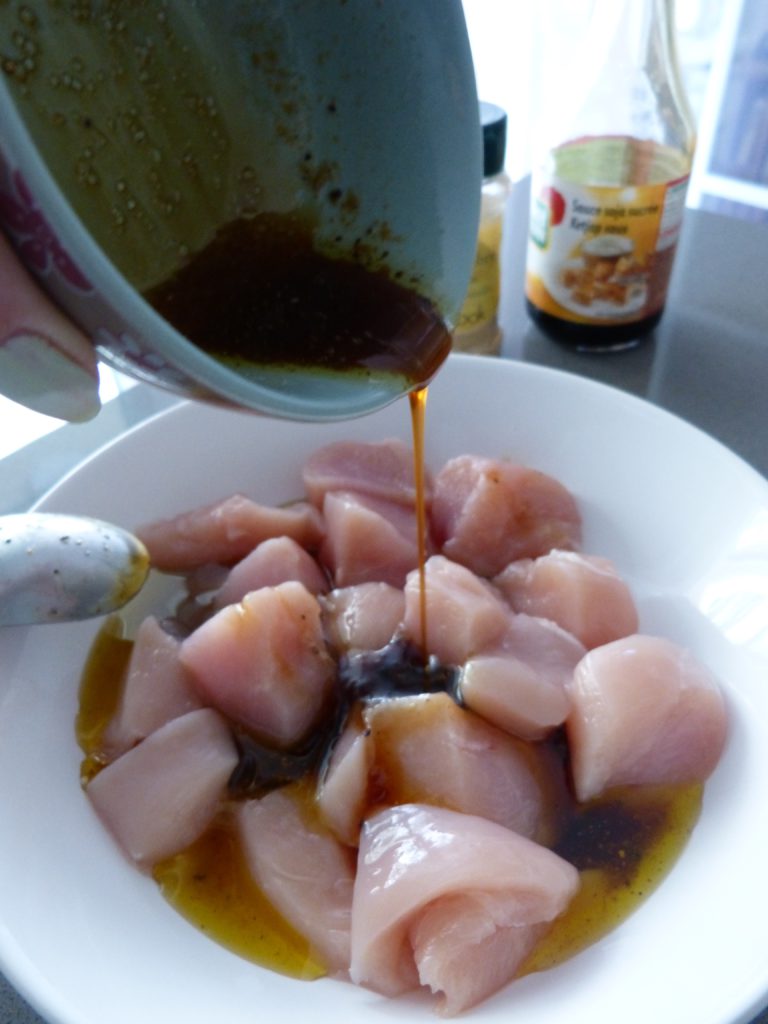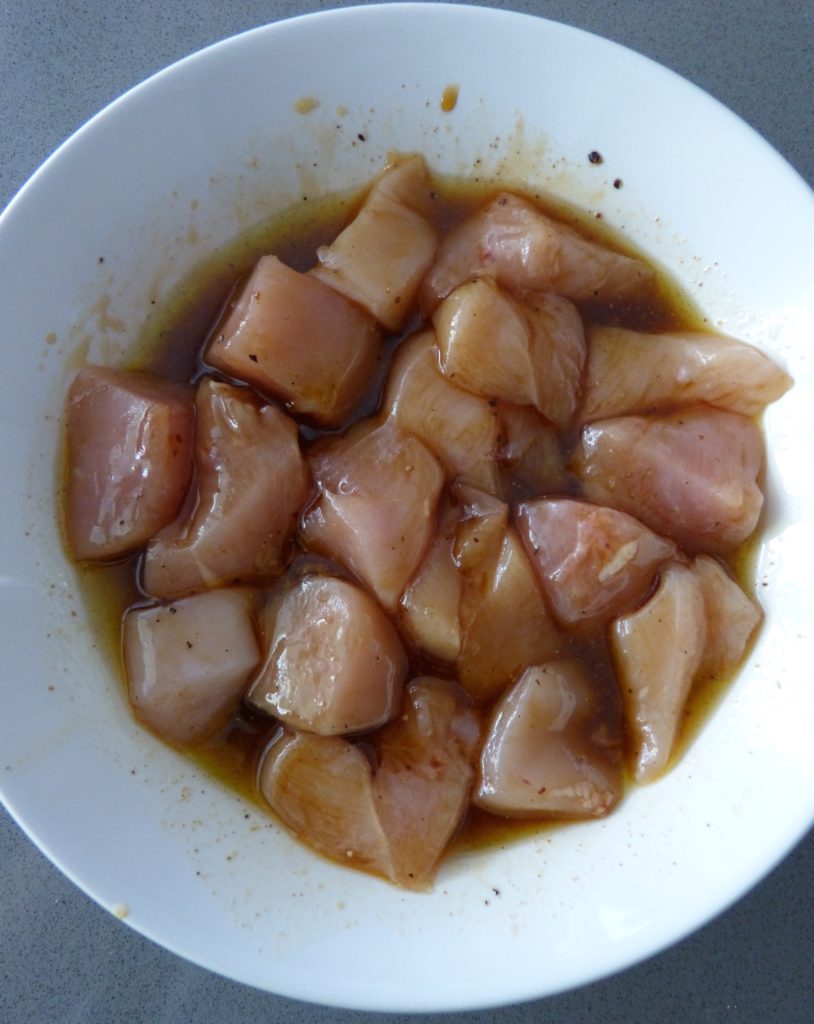 Cut the mushrooms and the plums in 2 and zucchini in pieces.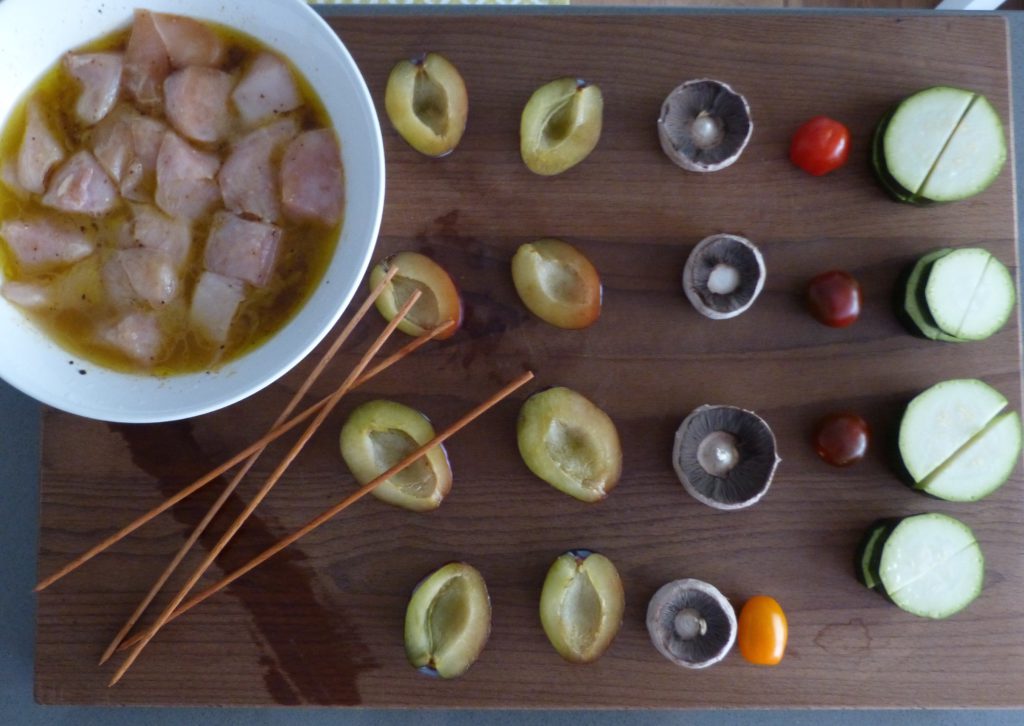 On 4 wood skewers, alternate chicken, mushroom, zucchini, plum and cherry tomatoes.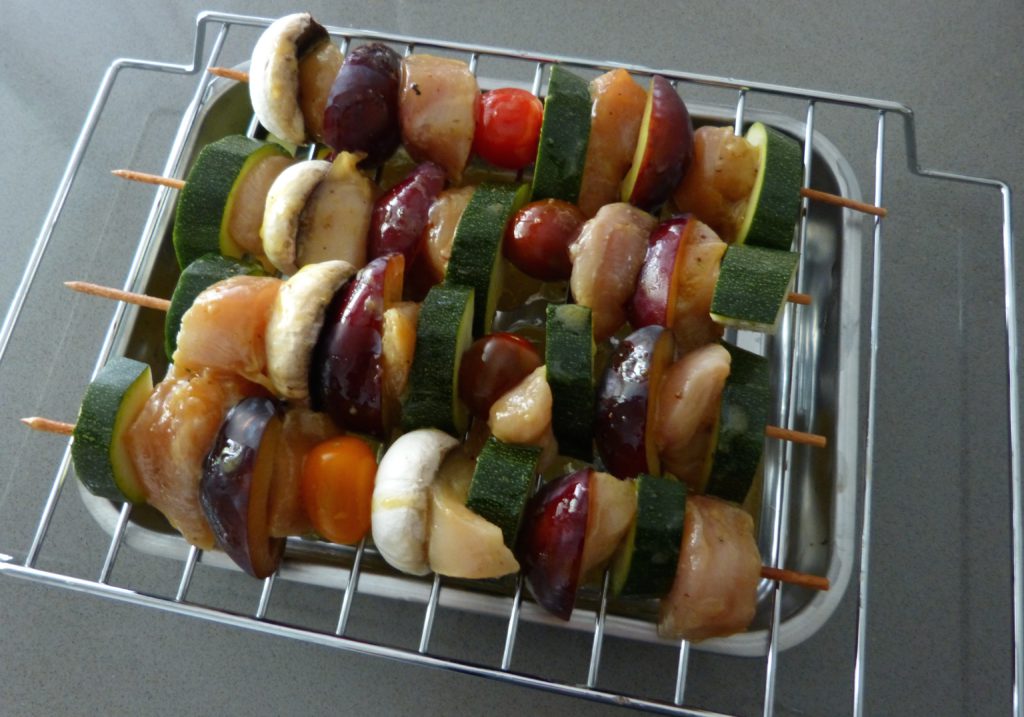 Grill in a barbecue or bake in oven on a grill for 20 minutes at 200°C. Turn at mid cooking.
Enjoy the chicken skewers with the cherry tomatoes skewers.