Red berries smoothie bowl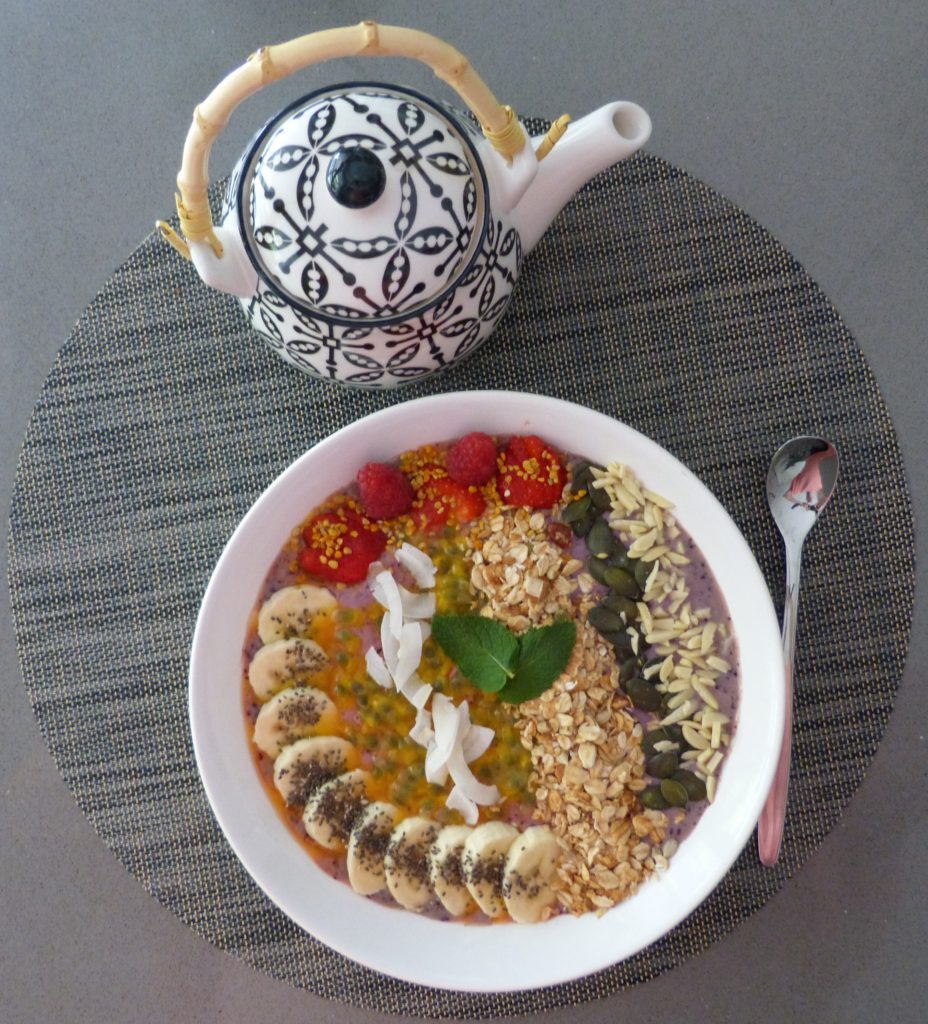 l Switch language for recipe in French l
Red berries smoothie bowl
For one bowl
Preparation time: 10 minutes
Ingredients
150g frozen blueberries
1 frozen banana
10 fresh blackberries
3 fresh strawberries
2 raspberries
1/2 fresh banana
1 passion fruit
200 ml milk
1 tbsp muesli or granola
1 tbsp pumpkin seeds
1 tsp almond chunks
1 tsp chia seeds
1 pinch of coconut chips
1 pinch of pollen
PREPARATION
In a blender, mix the frozen banana and the frozen blueberries with the blackberries and the milk.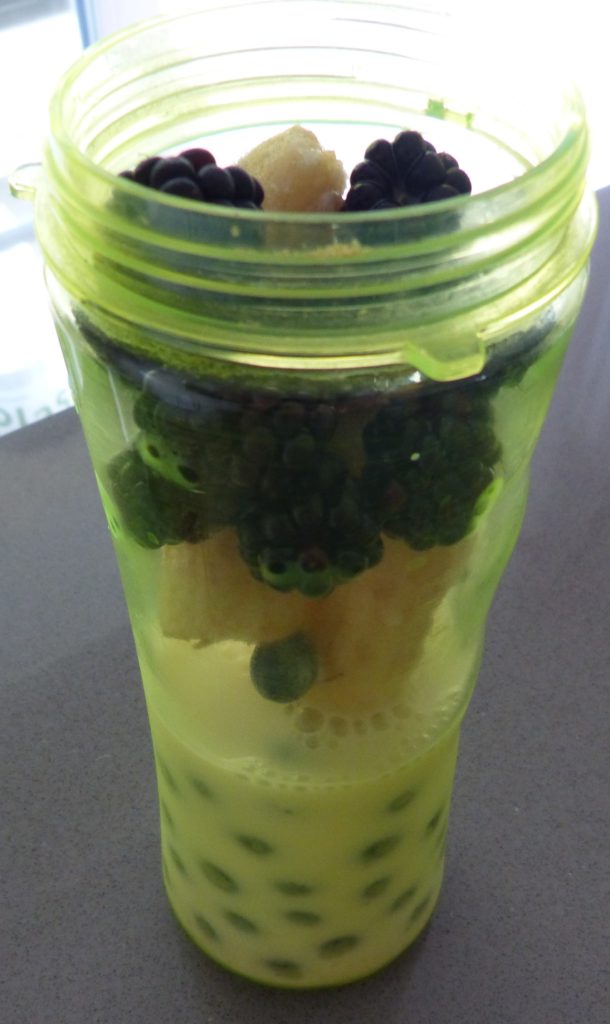 Pour the frozen smoothie in a bowl.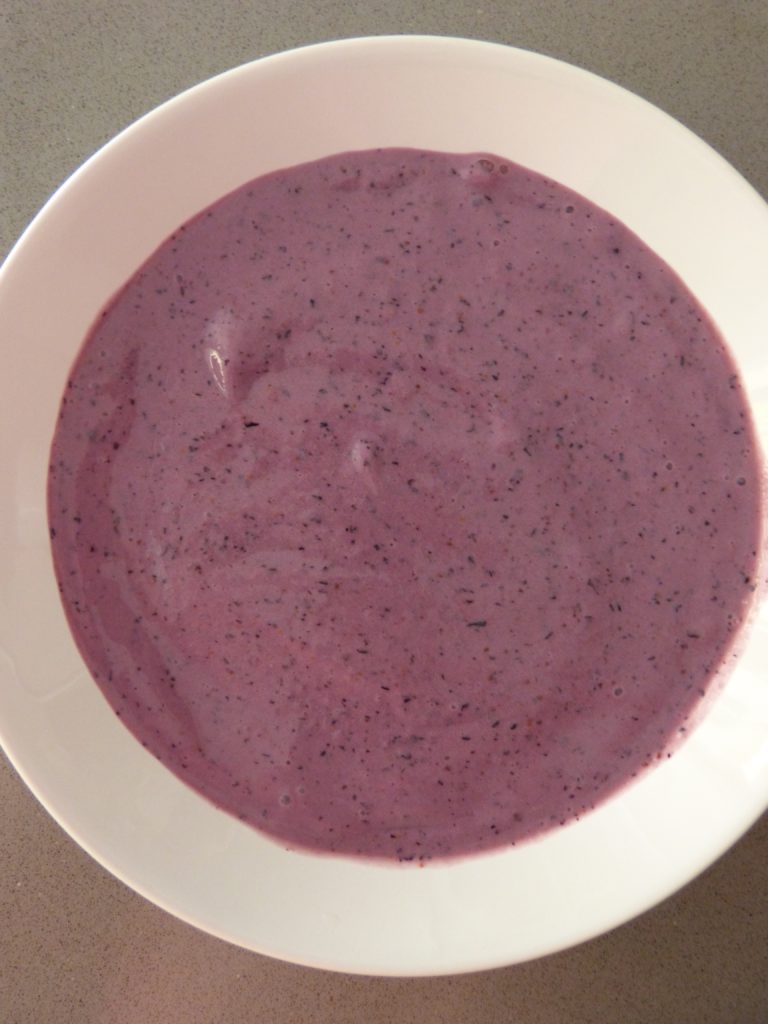 Lay down the half banana sliced. Sprinkle with chia seeds.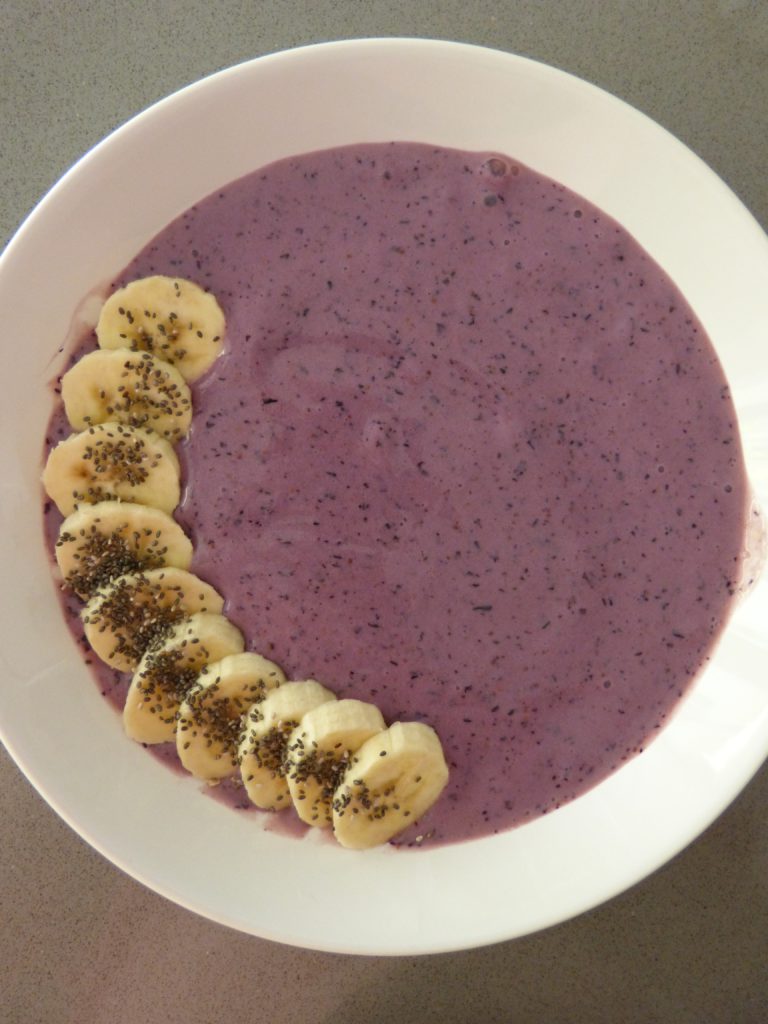 Lay down the strawberries and raspberries. Sprinkle the pollen.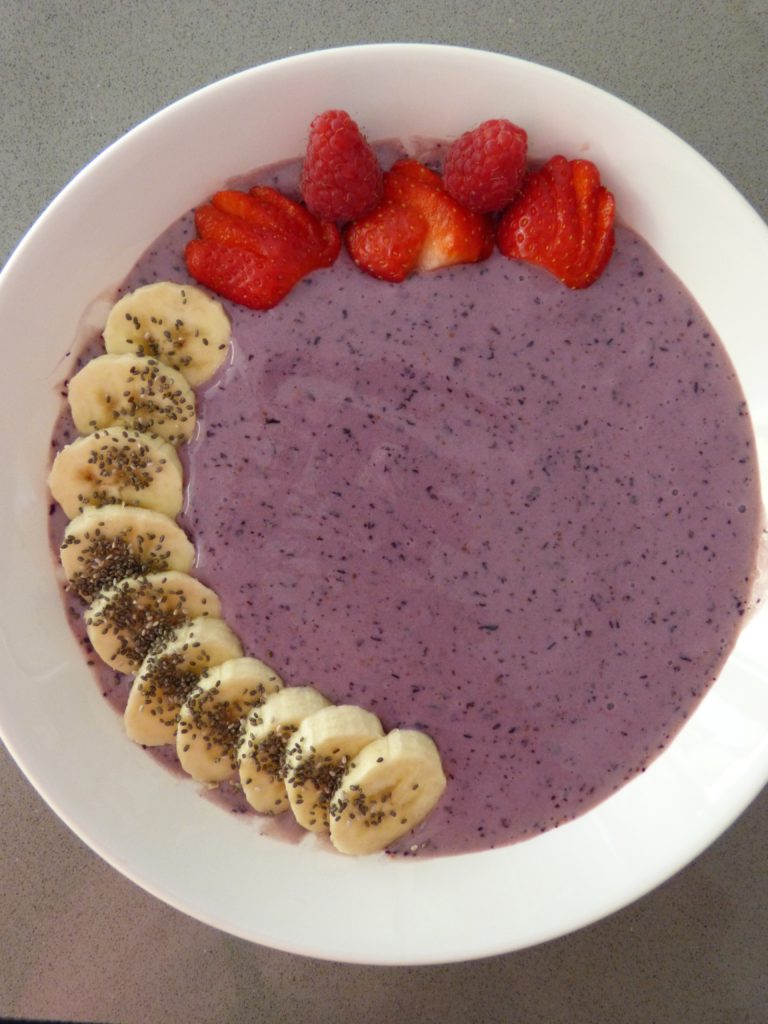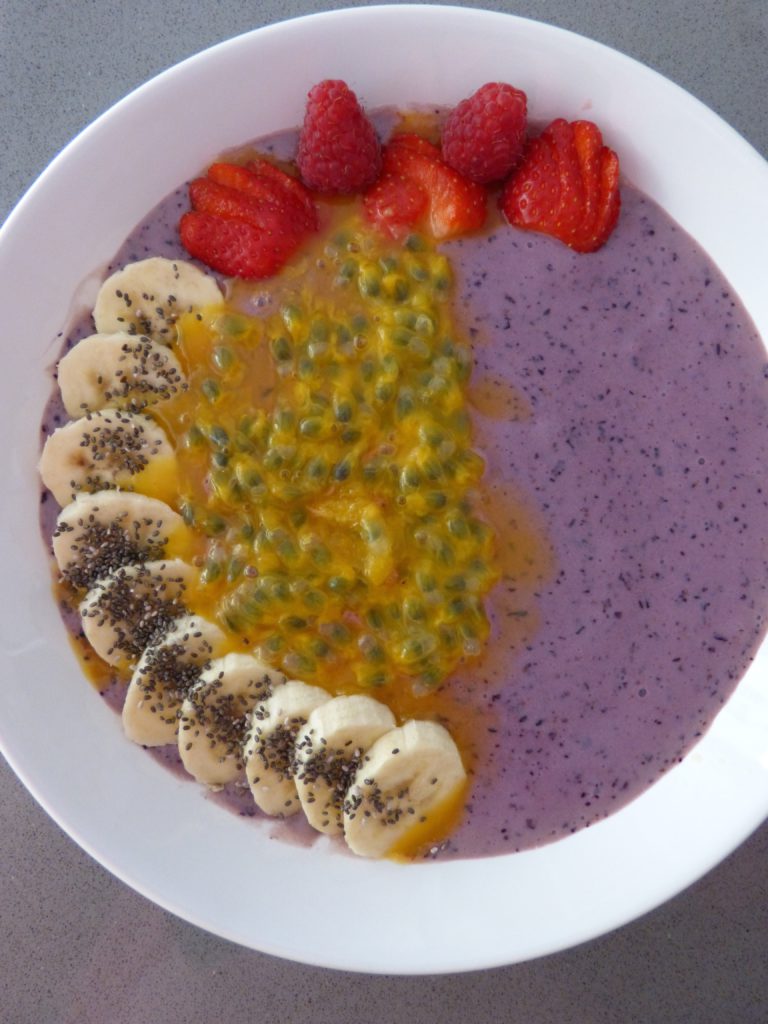 Lay down the muesli or the granola.
Place the pumpkin seeds and the almonds over the smoothie.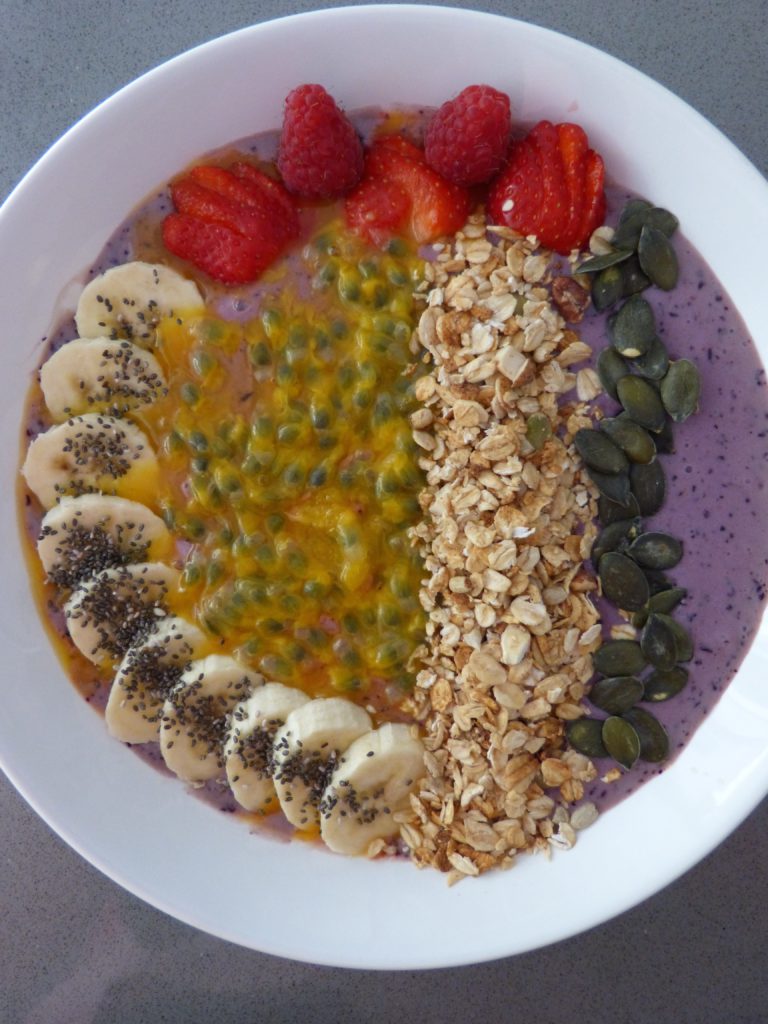 Decorate with coconut and some mints leaves.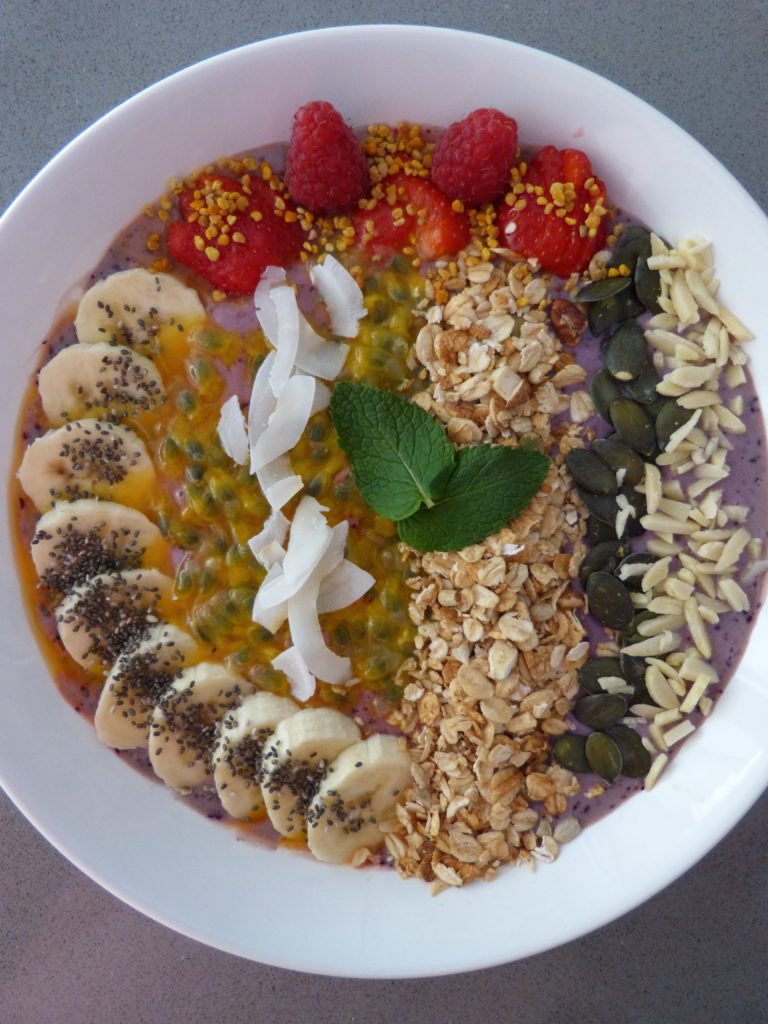 SaveSave