Buddha bowl with red rice

l Switch language for recipe in French l
Buddha bowl with red rice
For one bowl
Preparation time : 15 min, cooking time : 40 min
Ingredients
60g red rice
50g pumpkin
1 purple potato
1 small carrot
1 handful of salad mix
1/2 avocado
1 handful of cress sprouts
4 snow peas
1/4 of nori leaf
some pomegranate seeds
1 cherry tomato
2 tsp olive oil
For the dressing : 1 tbsp olive oil, 1 tbsp water, 1 tbsp cider vinegar, 1 tsp tahini, a juice of a 1/2 lemon, salt and pepper
PREPARATION
Preheat oven to 200°C.
Cook the rice.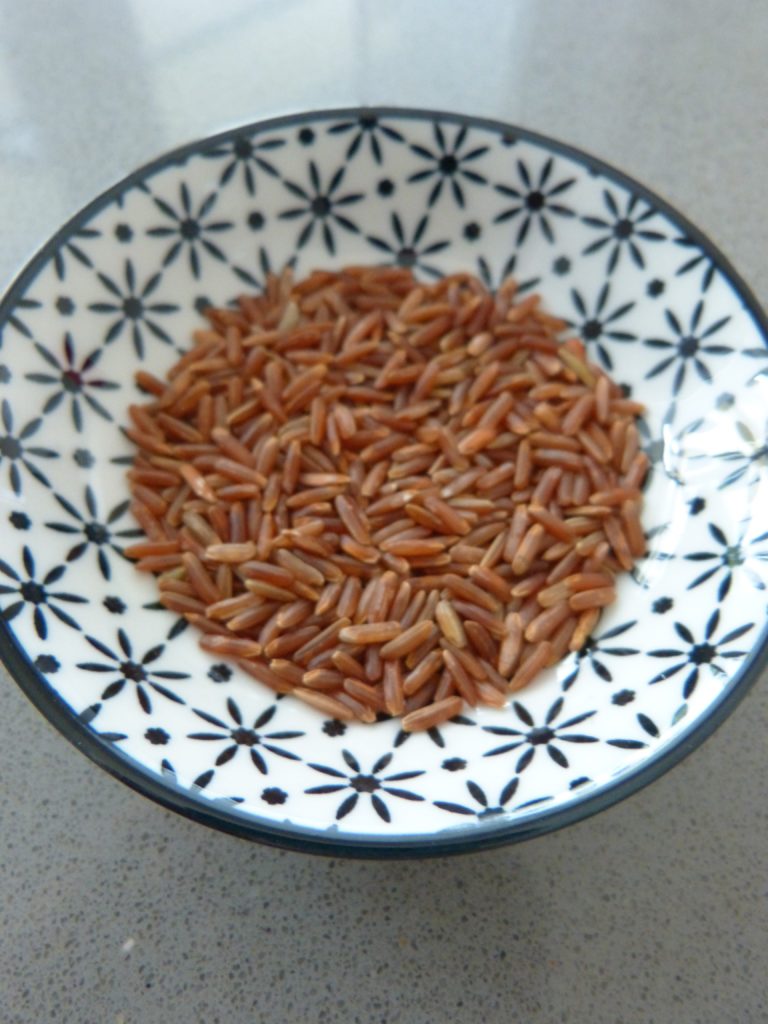 Dice the pumpkin.
Slice thinly the potato.
Put the pumpkin in a frozen bag and pour 1 tsp olive oil. Zip and mix. Place the pumpkin on a tray covered with a baking sheet.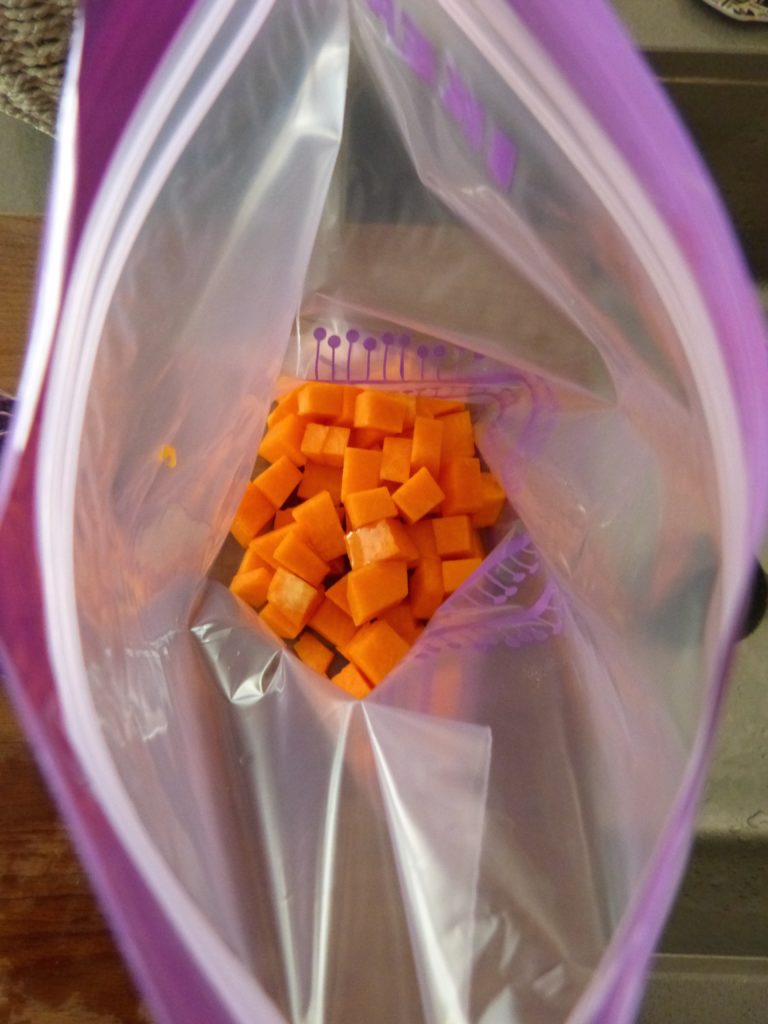 Repeat with the potato chips.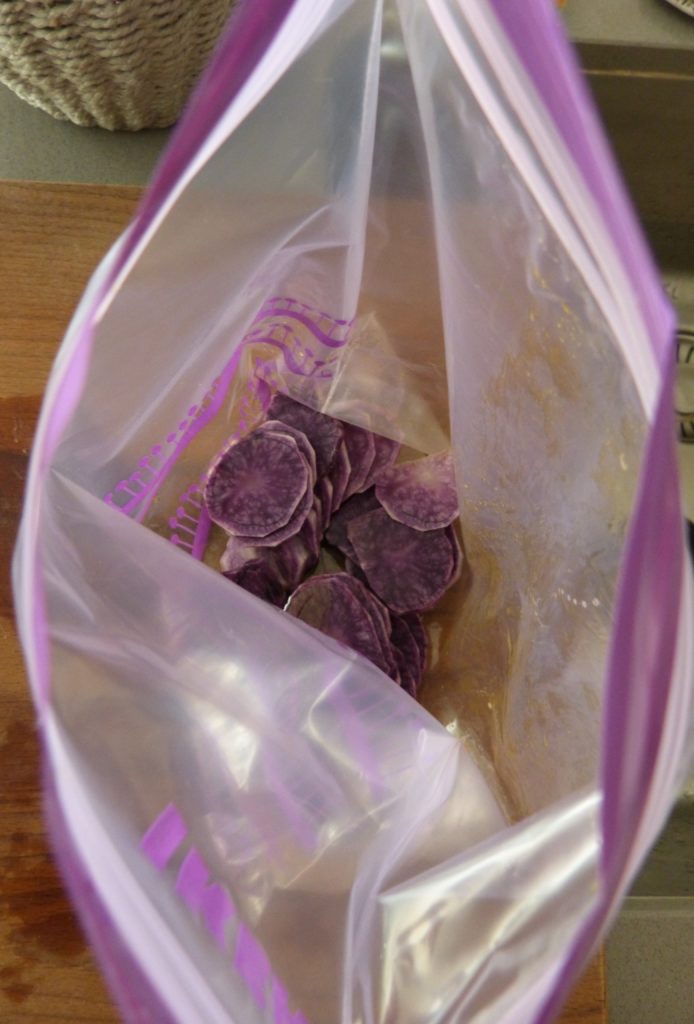 Bake for 15 minutes for the potato chips (they must be crispy) and 30 minutes for the pumpkin until golden brown.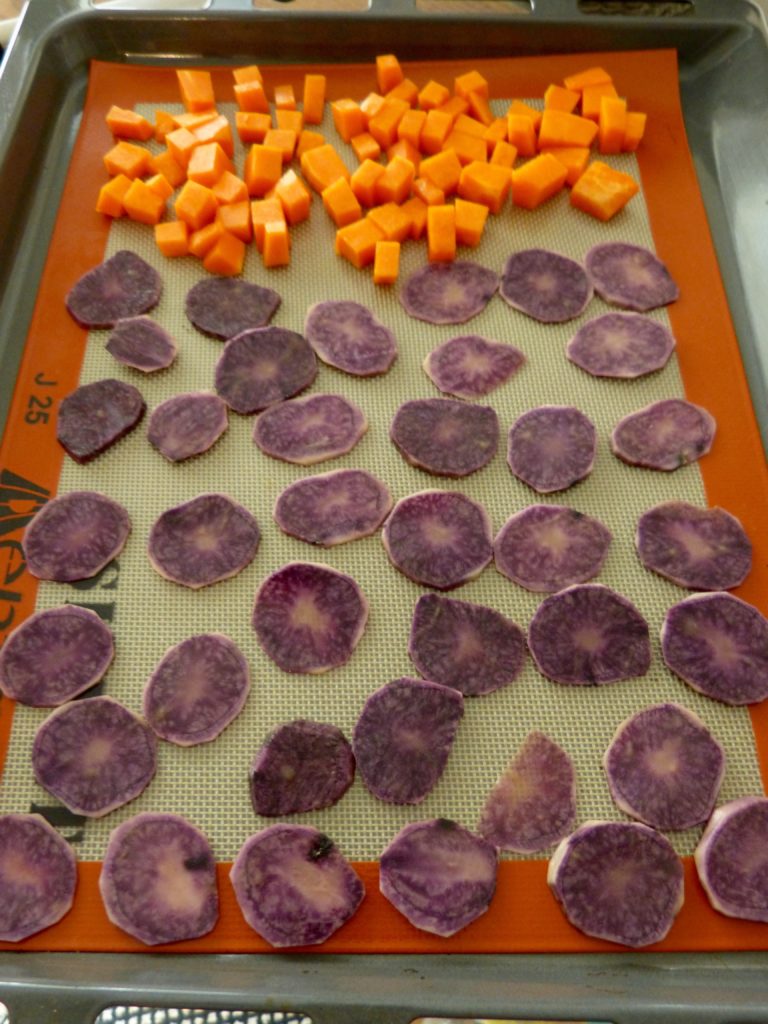 Peel and the slice the 1/2 avocado.
Make spaghetti with the carrot with a special peeler.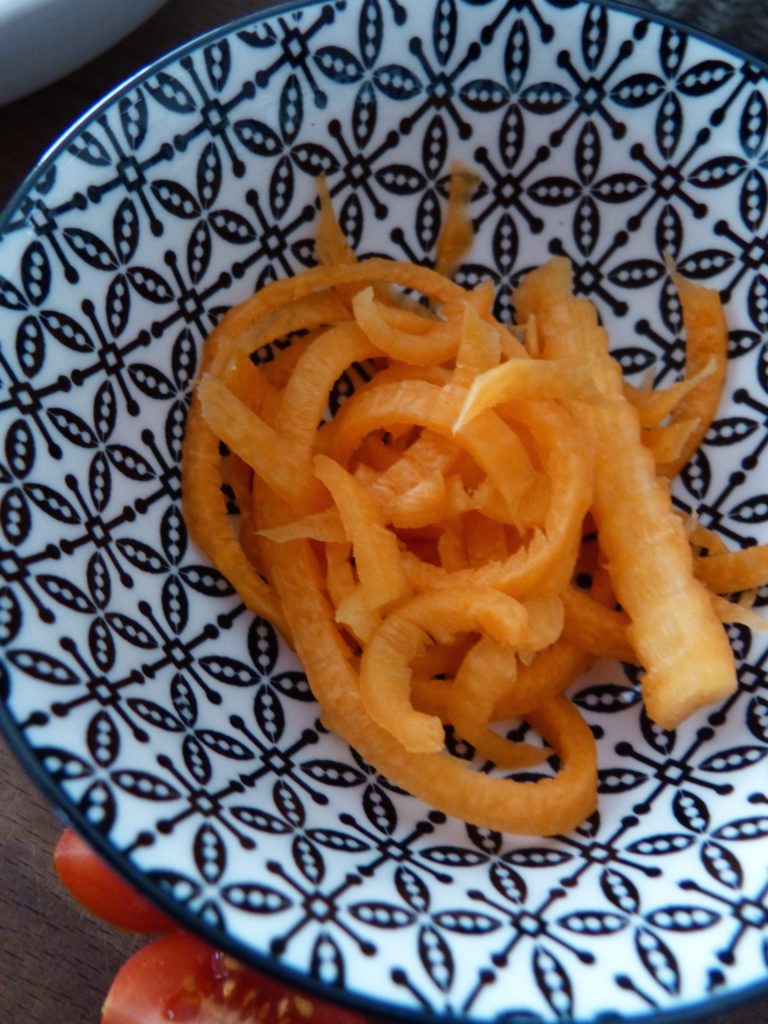 Cut the nori leaf in pieces.
Cook the snow peas in boiling salted water for 2 minutes
Cut the cherry tomatoes in 4.
Prepare the dressing by mixing all the ingredients.
Place all the ingredients in a bowl as desired.