Chicken coconut curry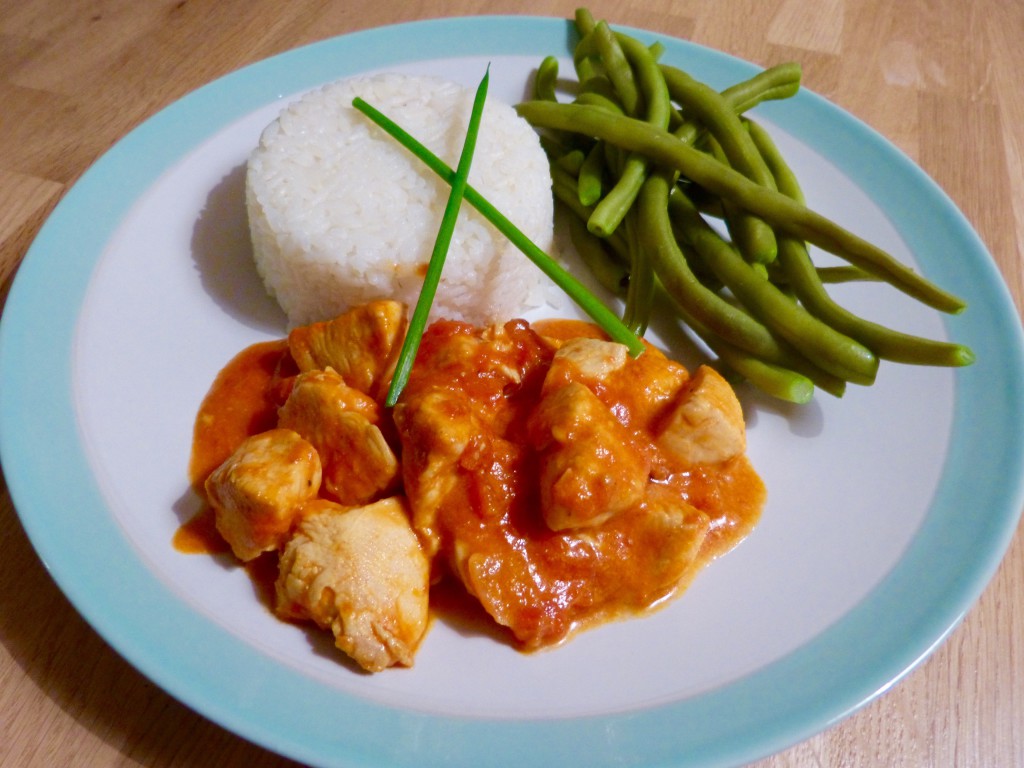 l Switch language for recipe in French l
Here is a meat in sauce that will surely move you ! The recipe is extremely simple and quick to execute. A very good idea when you want to give a little flavor to chicken breasts, curry association with tomatoes and coconut is just perfect. This is still a healthy recipe, low in calories and really tasty. You can add some chilly to the sauce if you like to spice up your dishes.
Chicken coconut curry
For 4 servings
Preparation time: 2 min, Cooking time: 25 min
Ingredients
500g chicken breast
400ml tomatoes pulp
200ml coconut cream
1 tbsp olive oil
1 small onion
Salt and pepper
2 tsp curry
PREPARATION
Cut the chicken breast in pieces and dice the onion.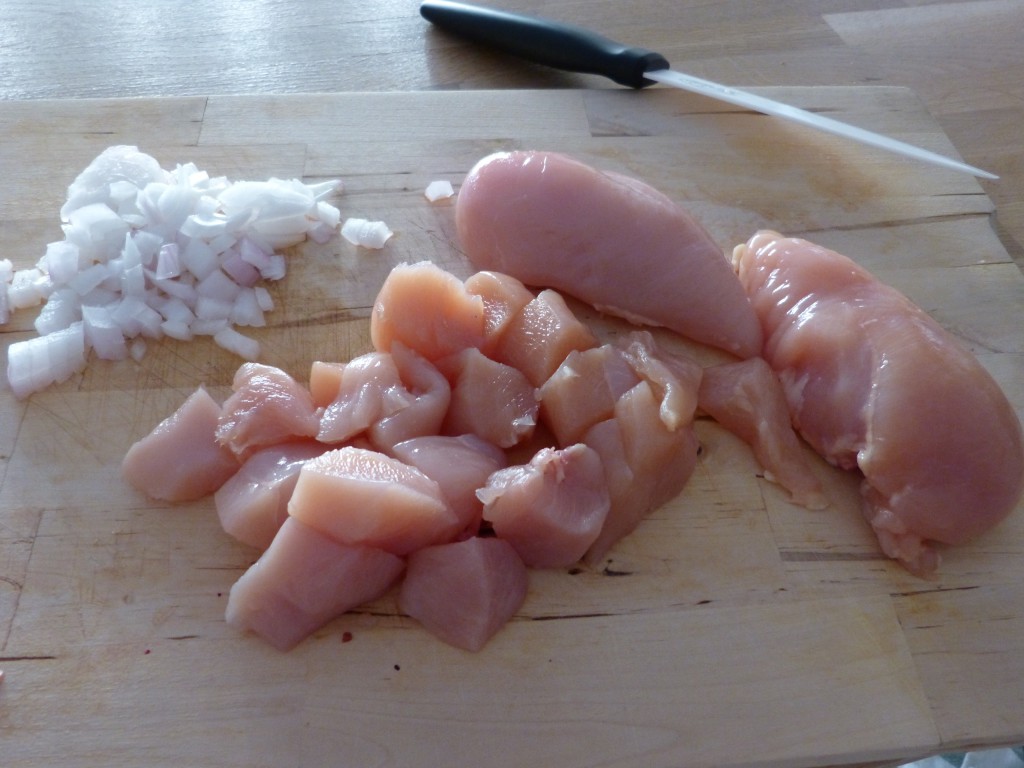 In a saucepan, cook the chicken and onion with a tbsp olive oil until golden brown.
Add the tomatoes pulp and stir to deglaze.
Add the coconut cream. Add salt, pepper and curry.
Stir, cover and cook 20 minutes, stirring occasionally.
You can serve this chicken coconut curry with rice and green vegetables.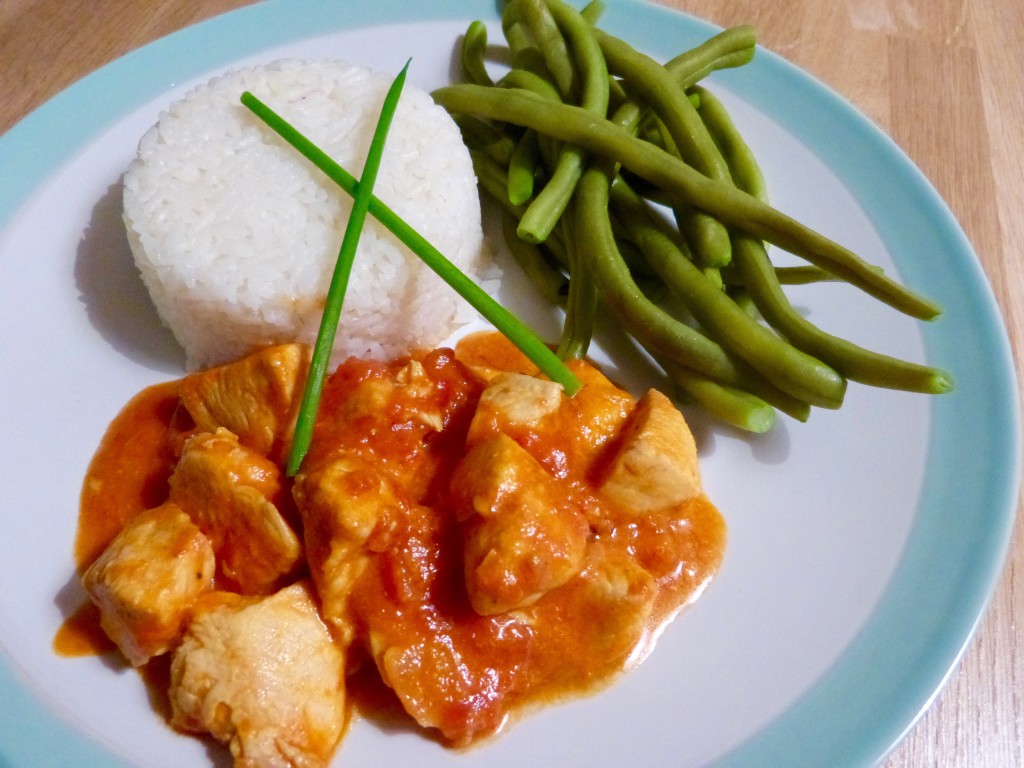 You will be entirely won over!