Pork Meatballs
l Switch language for recipe in French l
Meatballs, at last good to stay slim! I use pork tenderloin, which is a lean meat, to prepare them. So no scruples ! I like doing these meatballs as simply as possible : salt, pepper, egg and breadcrumbs. They are perfect served with a plate of pasta in sauce, like pasta with tomatoes sauce. You can, instead of breadcrumbs, use bread softened in milk. The meatballs can also be made with herbs : parsley, chives , coriander, with garlic or onion . Let your imagination run wild!
Pork Meatballs
For 13 meatballs, 4 servings
Preparation time: 10min, Cooking time: 20min
Ingredients
500g pork tenderloin
6 tbsp breadcrumb
1 egg
Salt and Pepper
1 tbsp olive oil
PREPARATION
Cut the tenderloin into pieces and mince quickly with a food processor.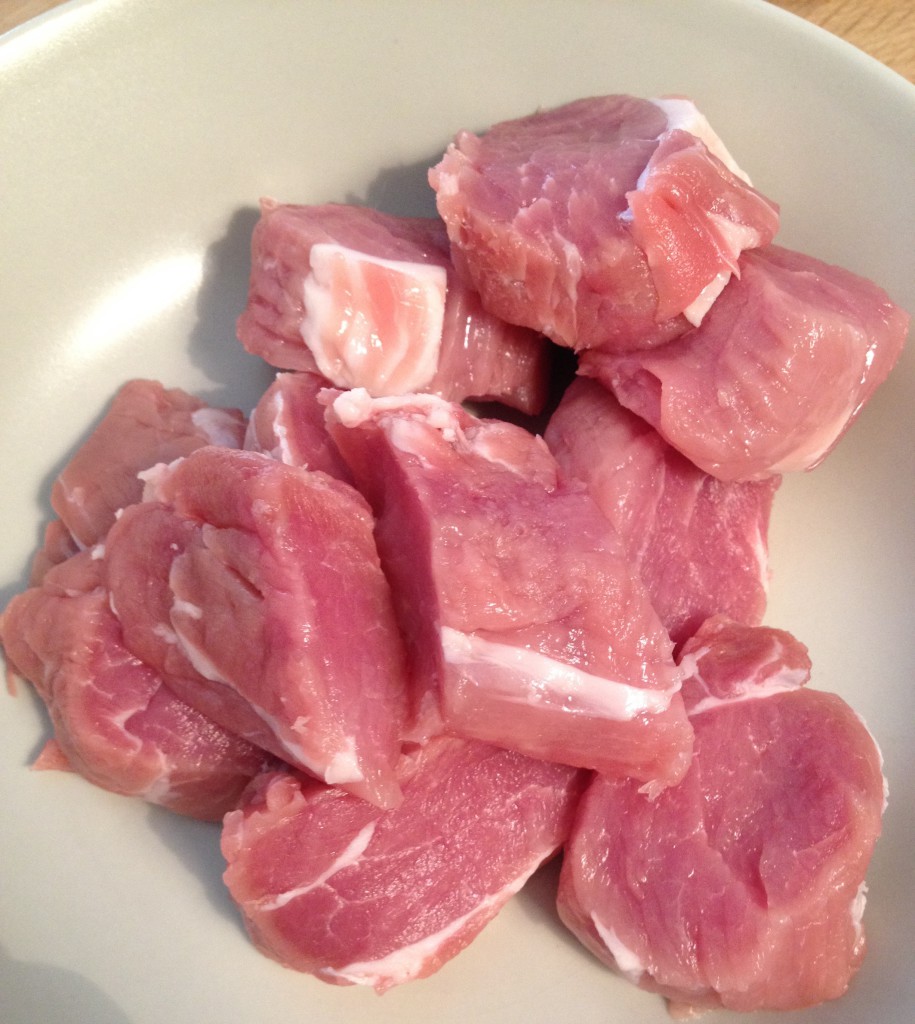 In a bowl, mix the minced pork with egg, breadcrumb, add salt and pepper.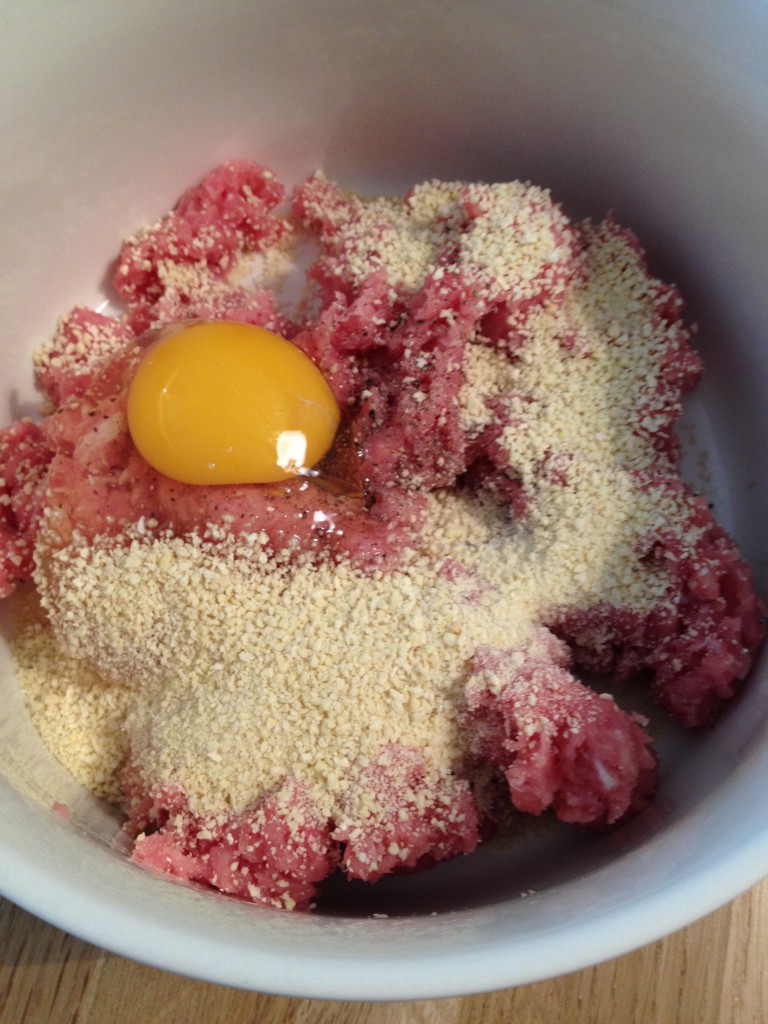 Mix with hands until a homogenous mixture.
Take the equivalent of a tablespoon of stuffing and roll between your palms to form a ball . You can make more or less large meatballs depending on use. I like to roll them into small balls for a pasta dish .
In a saucepan , heat 1 tbsp olive oil. When the pan is hot , place the meatballs and cook on each side until meatballs are browned and cooked inside.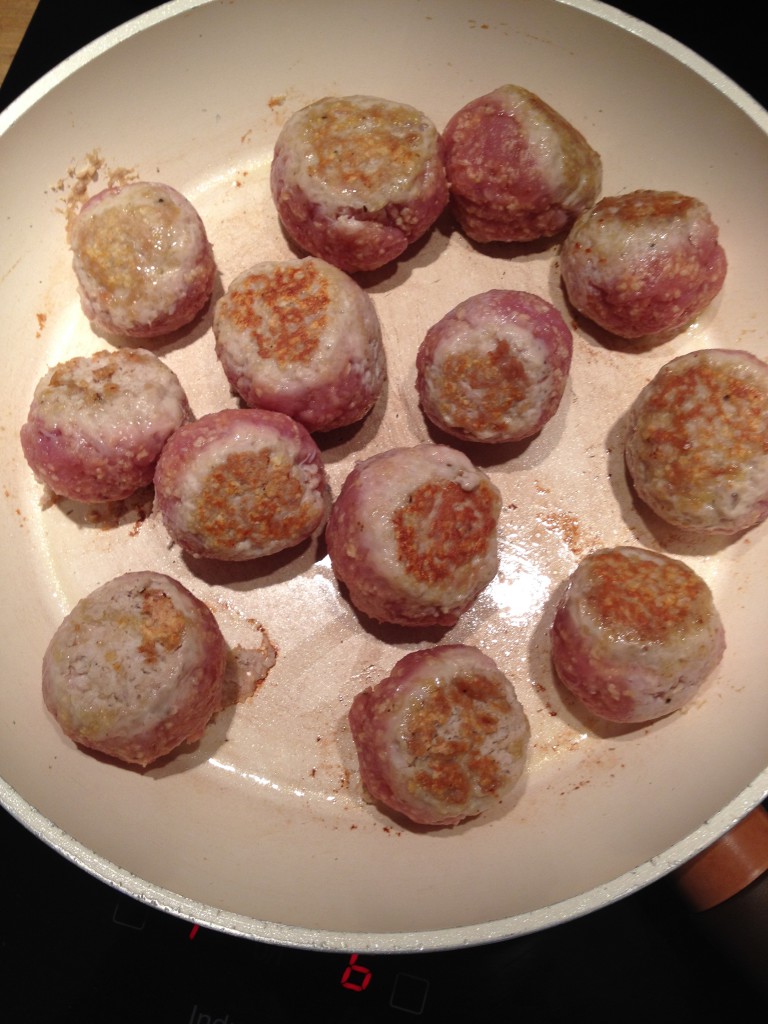 For a sauce dish, you can finish cooking the meatballs in the sauce.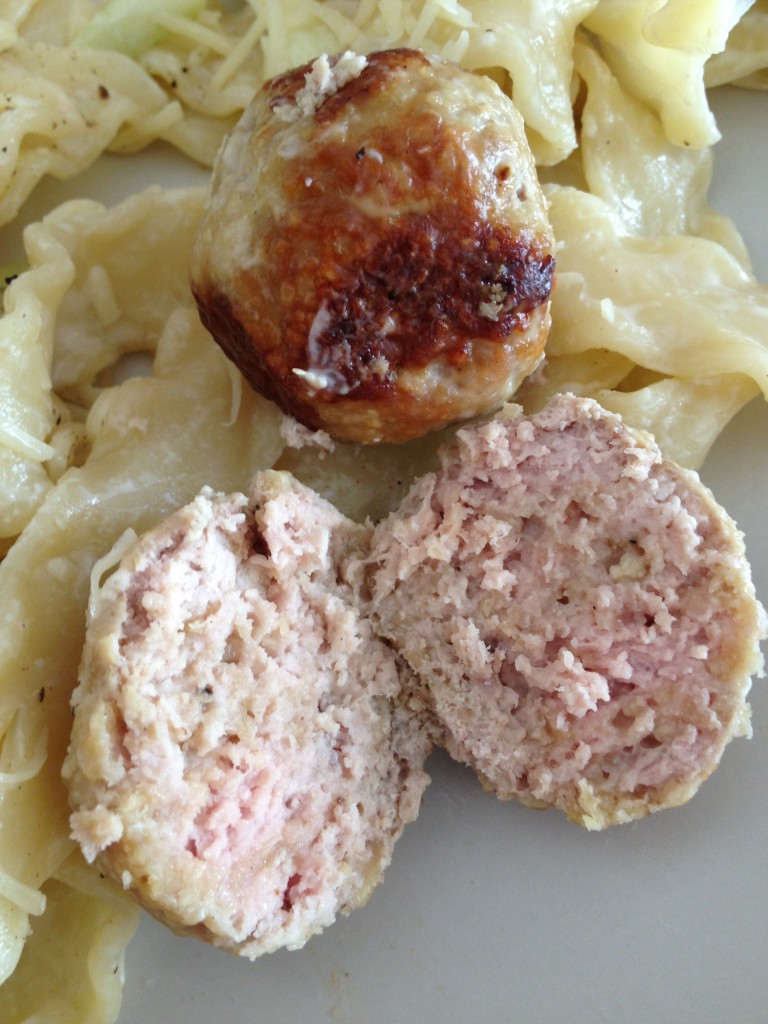 Bon appétit!