Chicken curry with chickpeas and spinach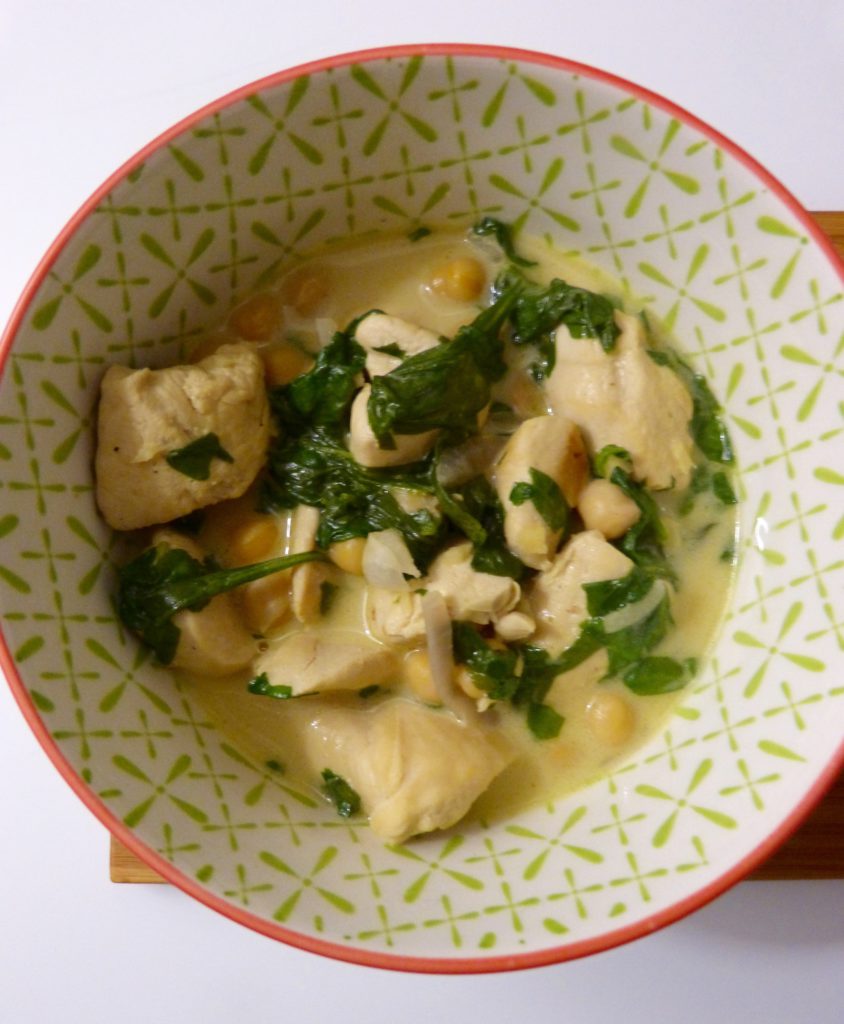 l Switch language for recipe in French l
Chicken curry with chickpeas and spinach
For 2 servings
Preparation time: 10 min, cooking time: 1 heure
Ingredients
2 chicken breasts
330 ml organic coconut milk
350 ml water
1 tbsp sour cream
1 tbsp olive oil
2 tsp curry
2 tsp chopped ginger
1 pinch of red pepper
1 can of organic chickpeas
1 handful of organic spinach
1 small red onion
1/2 stock cube
 PREPARATION
 Heat olive oil in a large, heavy bottomed pot.
Add in the cubed chicken and cook over medium heat until almost fully cooked, about 6-7 minutes.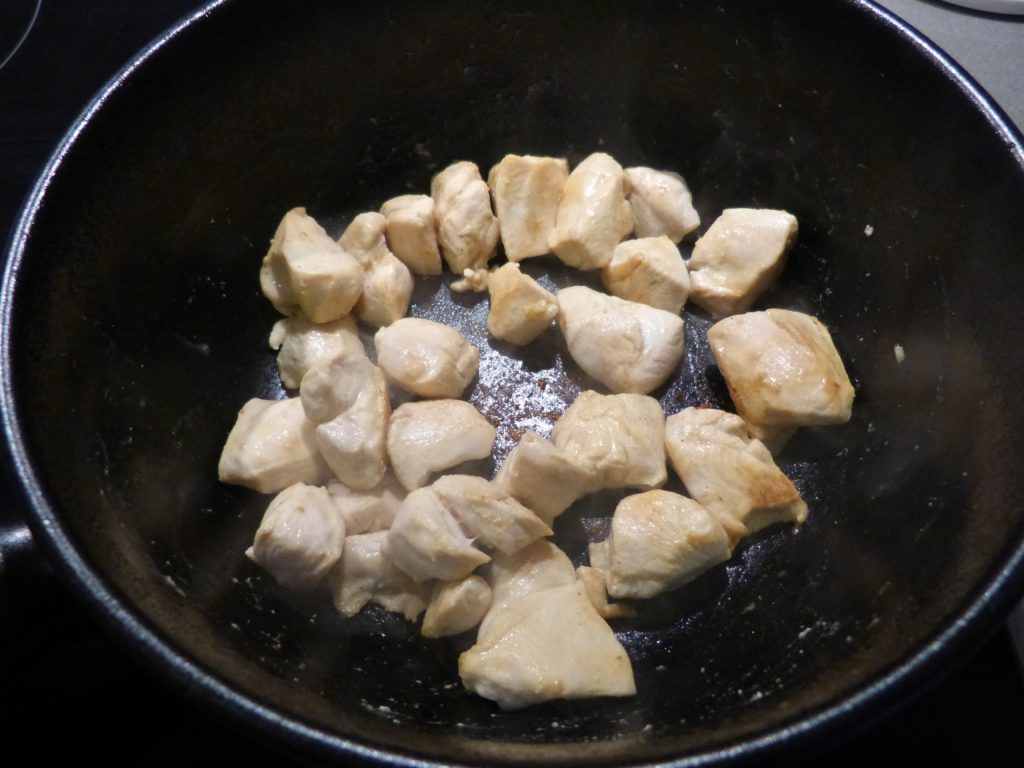 Add the sliced red onion and cook few minutes.
Add in the curry, chili, kosher salt, ginger and pepper.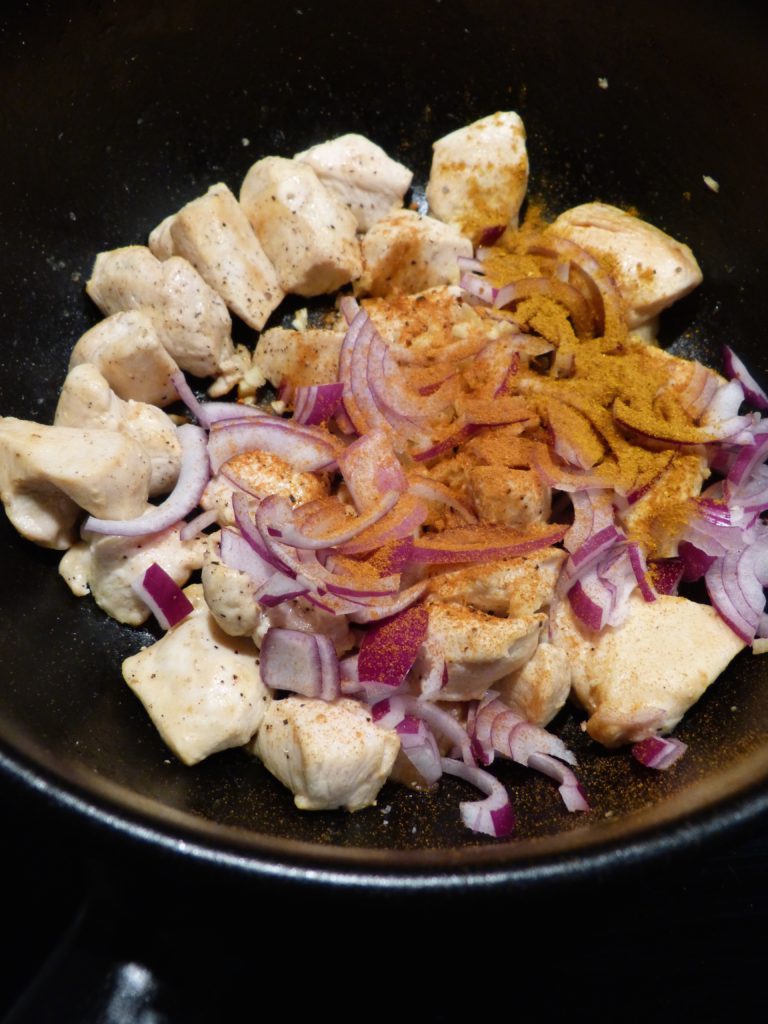 Add the coconut milk, and 1 cup of water. Add the stock and stir to combine, then bring to a boil.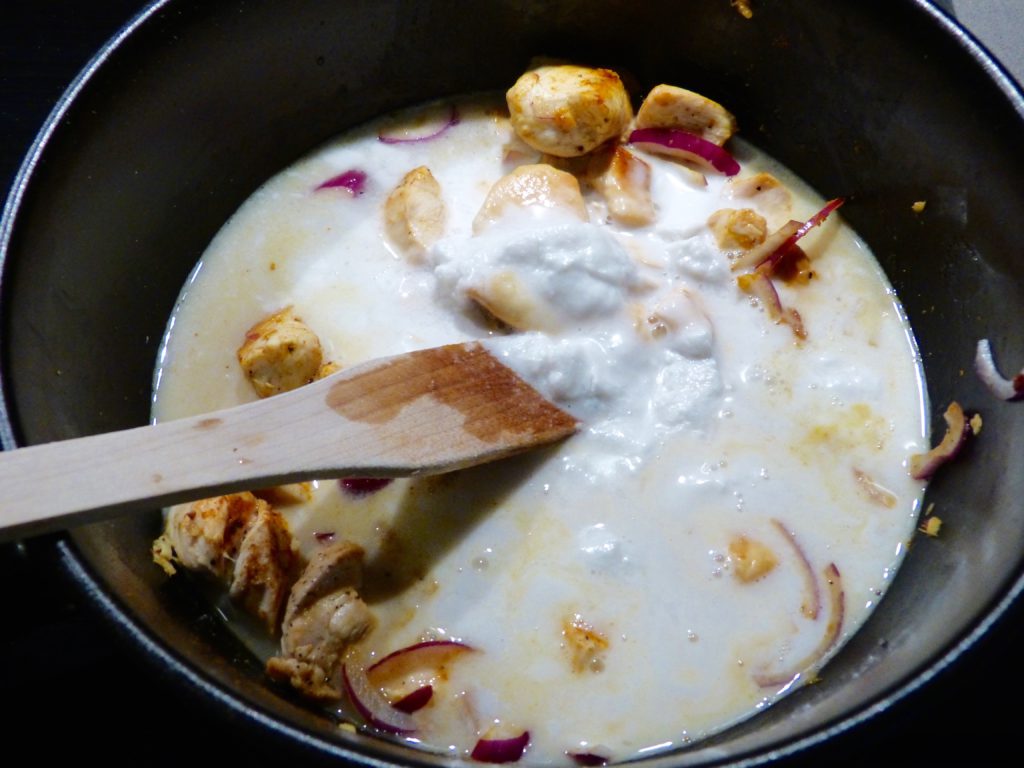 Add in the drained and rinsed chickpeas and simmer for 20 minutes.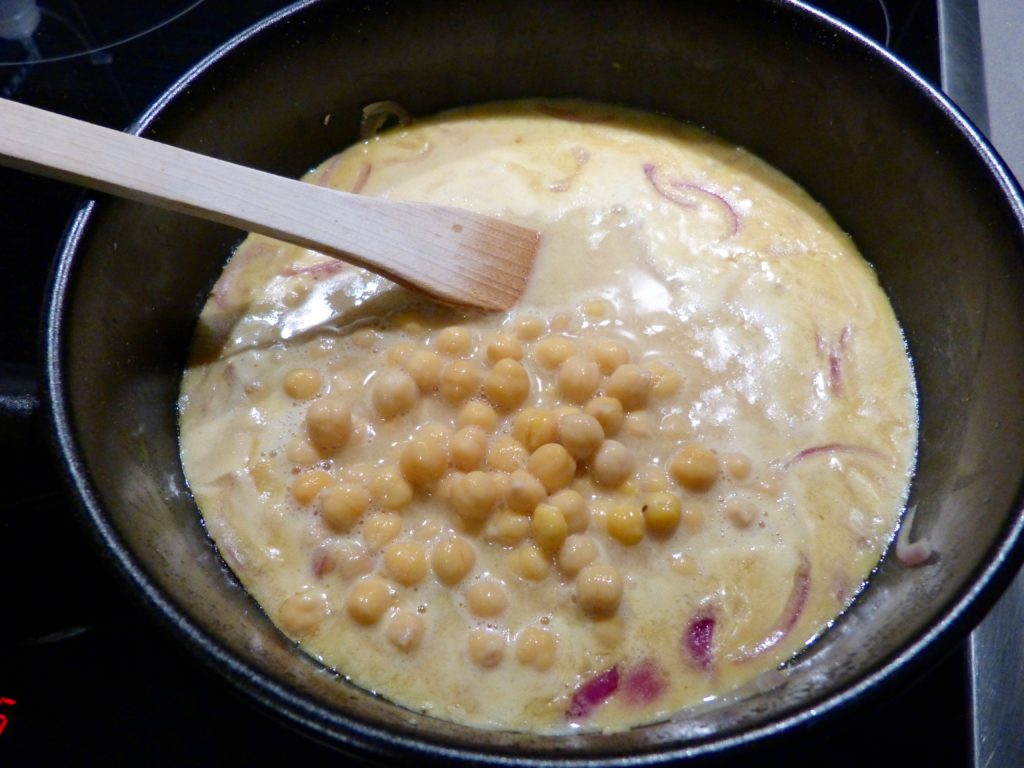 Add the spinach and cook for an additional 10 à 15 minutes.
Add the cream, stir and adjust seasonings as desired.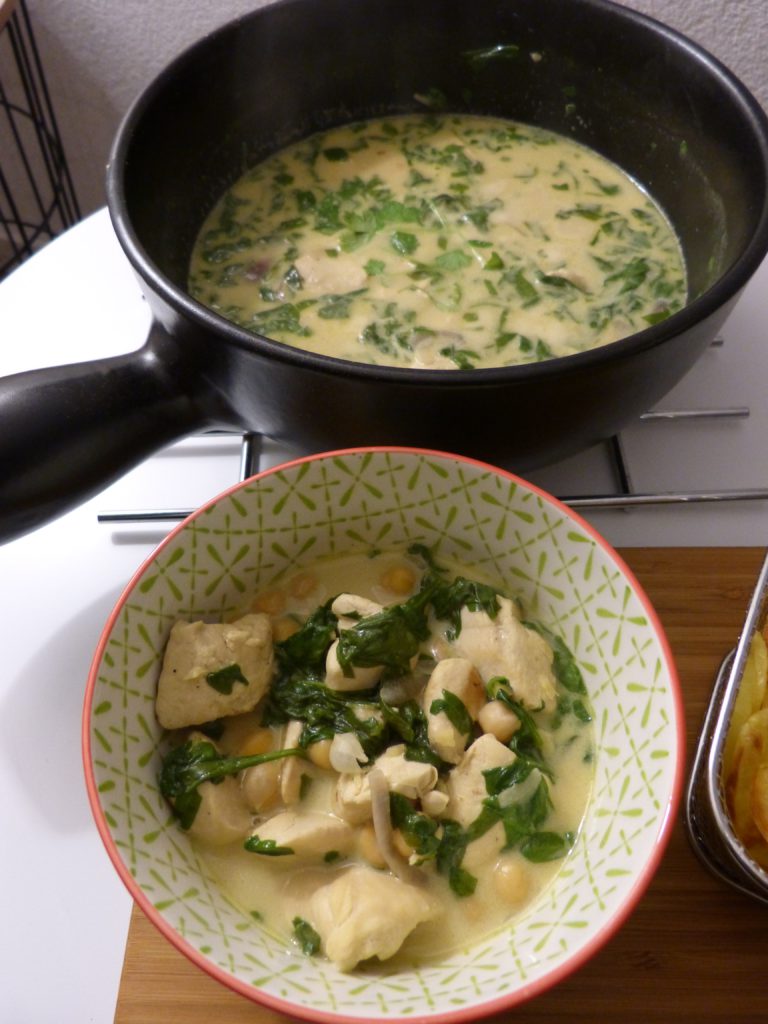 Serve alone or with some naan or pita bread, rice or potatoes.