Saithe filet with grapefruit salsa (GF)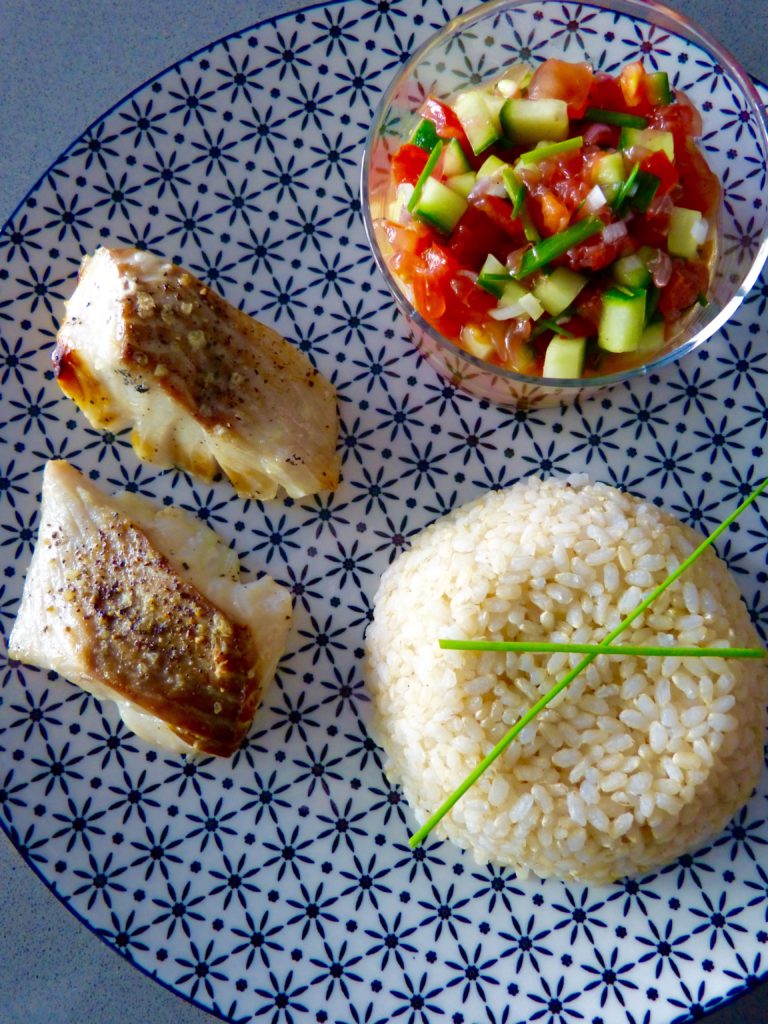 l Switch language for recipe in French l
Saithe filet with grapefruit salsa
For 2 serves
Preparation time: 20 min, cooking time: 10 min
Ingredients
300g saithe filet
1/2 grapefruit
1 lime
1/4 cucumber
5 cherry tomatoes
5 strips of chives
1 small red onion
salt and pepper
some pepper flakes
olive oil
PREPARATION
Dice thinly the cucumber and the tomatoes.
Finely chisel the chive.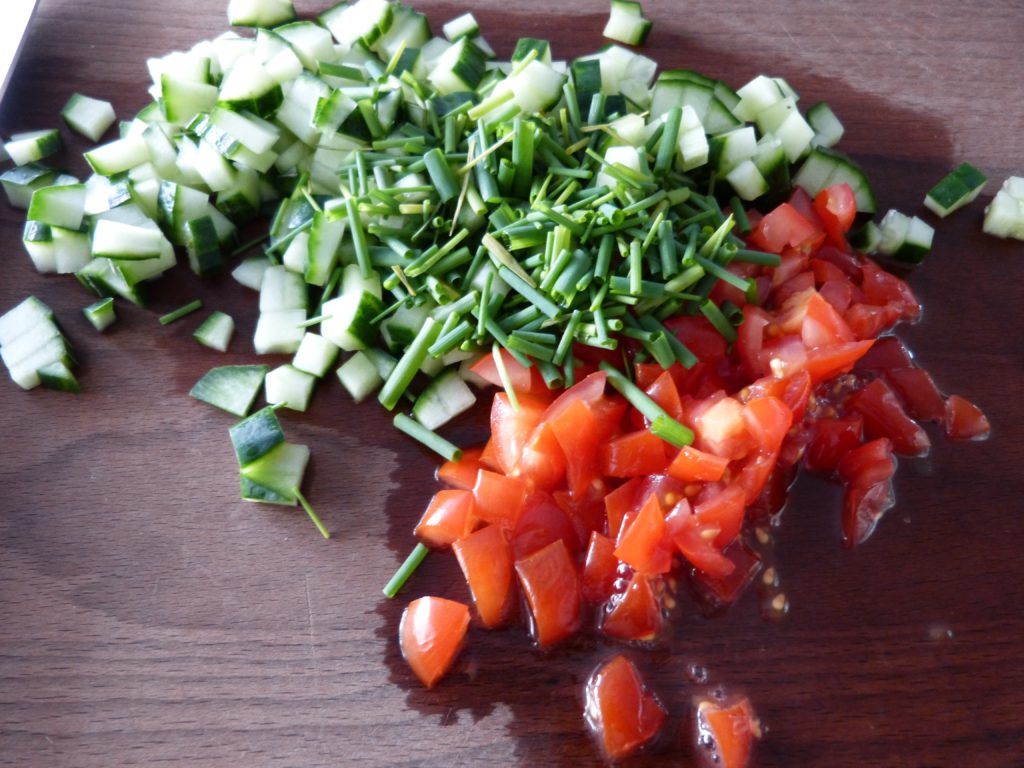 Chop the red onion finely.
Extract the grapefruit wedges and finely dice them.
Mix everything in a bowl.
Add the lime juice, salt, pepper and the pepper flakes.
Add one tablespoon of olive oil, mix and place in the fridge.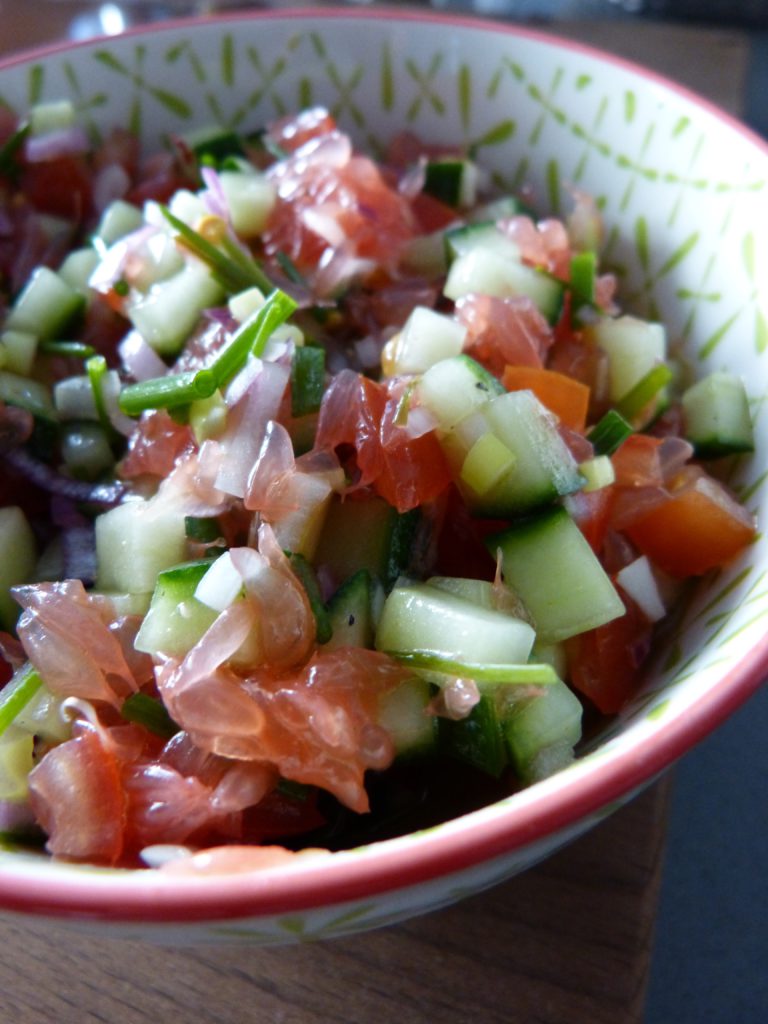 Preheat oven to 200°C.
Cut the saithe in 4 pieces.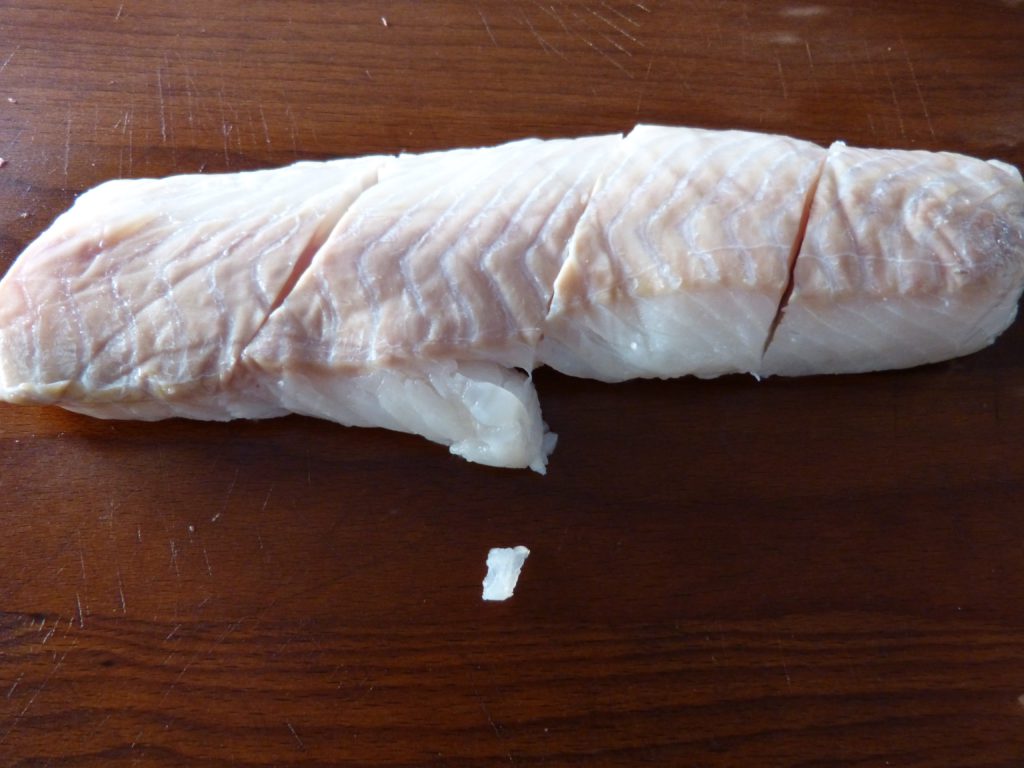 Lay down the fish in a baking dish.
Brush the fish with olive oil and add salt and pepper.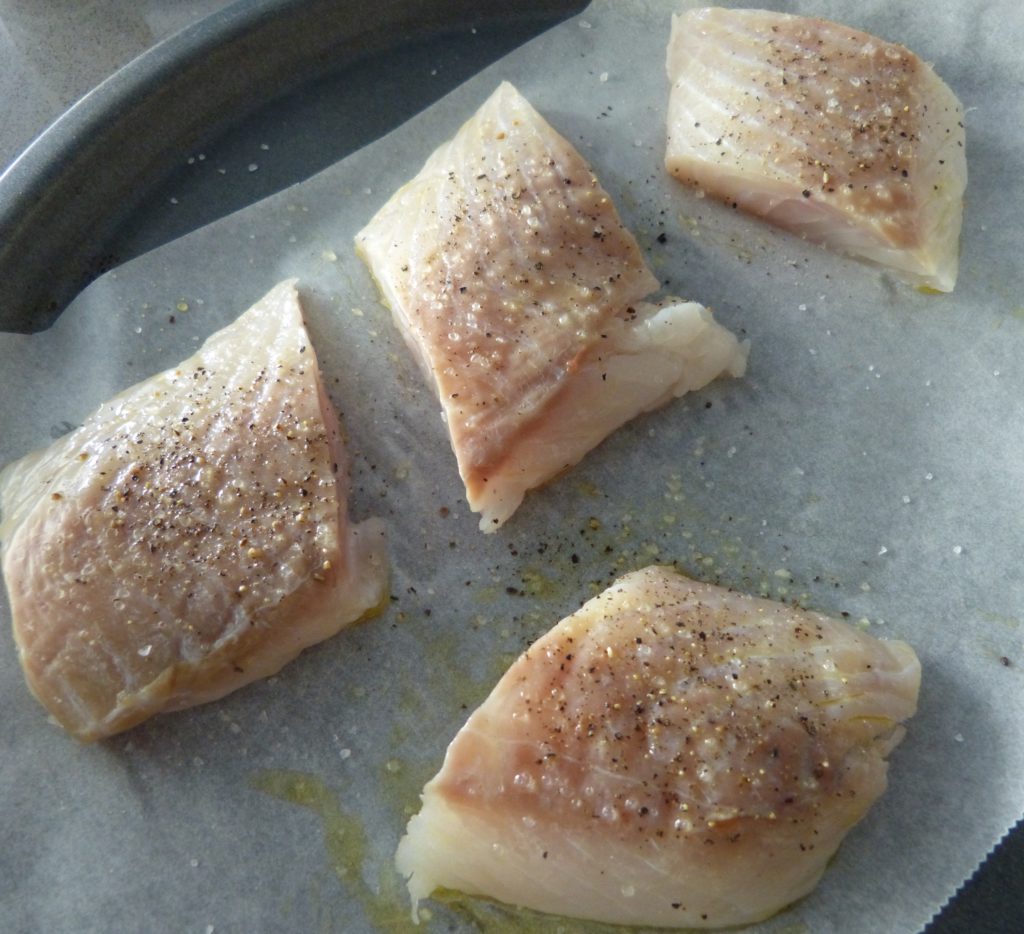 Place the fish in the top of the oven in grill mode.
Grill for 10 minutes until golden brown.
Serve the fish with the fresh salsa sauce and brown rice.