Lasagna rolls
l Switch language for recipe in French l
Here is another way to eat lasagna. This dish could be made traditionally by alternating tomato sauce layers , lasagna sheets , and cheese mixture but I like the originality of this presentation. In this recipe, lasagna sheets are cut into 3, with an indented pasta roller, stuffed and rolled! Then we poured tomato sauce, that will coat and cook lasagna rolls .
Lasagna Rolls
For 4 servings
Preparation time: 10 min, Cooking time: 1h + 30min
Ingredients
250g fresh lasagna sheets
1 ricotta
2 slices of ham cut in small pieces
10 small button mushrooms
1 egg
2 cans tomato pulp
2 tsp sugar
1 minced onion
1 bunch of chopped parsley
1 tbsp olive oil
60g grated parmesan
Salt and pepper
PREPARATION
In a saucepan, fry onion gently until transparent with 1 tbsp olive oil. Add tomato pulp and sugar. Add salt and pepper. Boil and cook over low heat with a cover during 1 hour.
When cooked, prepare the stuffing for lasagna rolls.
Peel, remove the mushrooms feet and cut the caps into small pieces. Brown the mushroom over high heat in a frying pan.
In a bowl, mix the ricotta with egg, parsley, mushroom and ham. Add salt and pepper.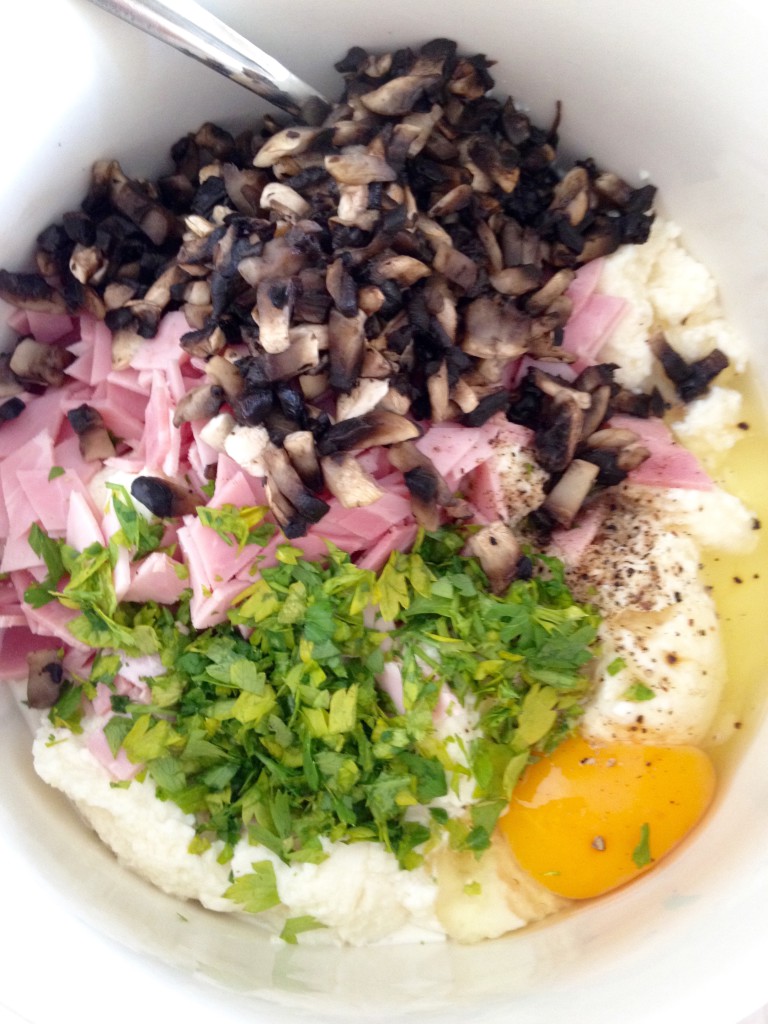 On a chopping board , cut each lasagna sheet into 3 with an indented pasta roller to form lasagna rolls .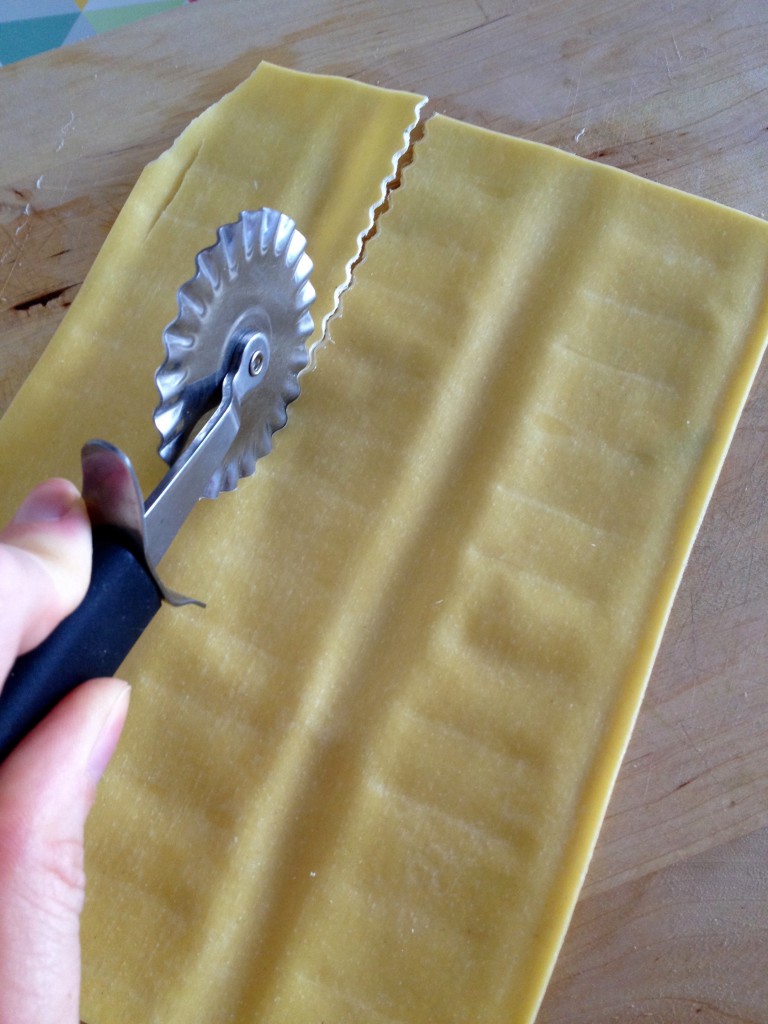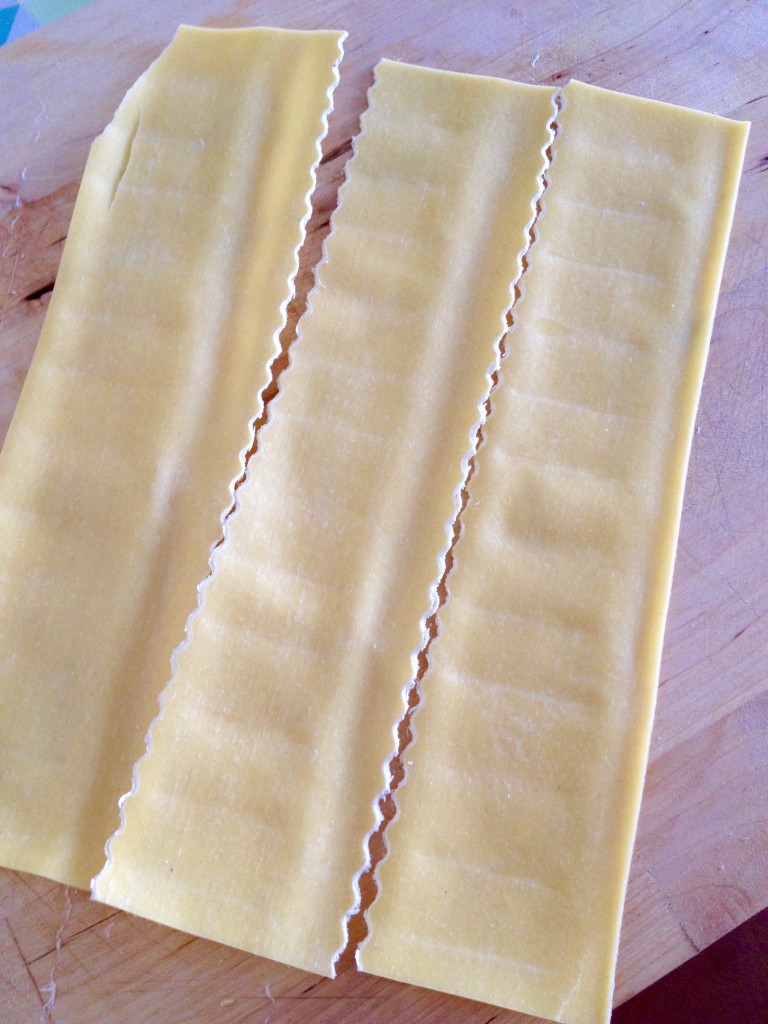 Spread the ricotta stuffing on the lasagna rolls. Wrap the lasagna rolls on themselves.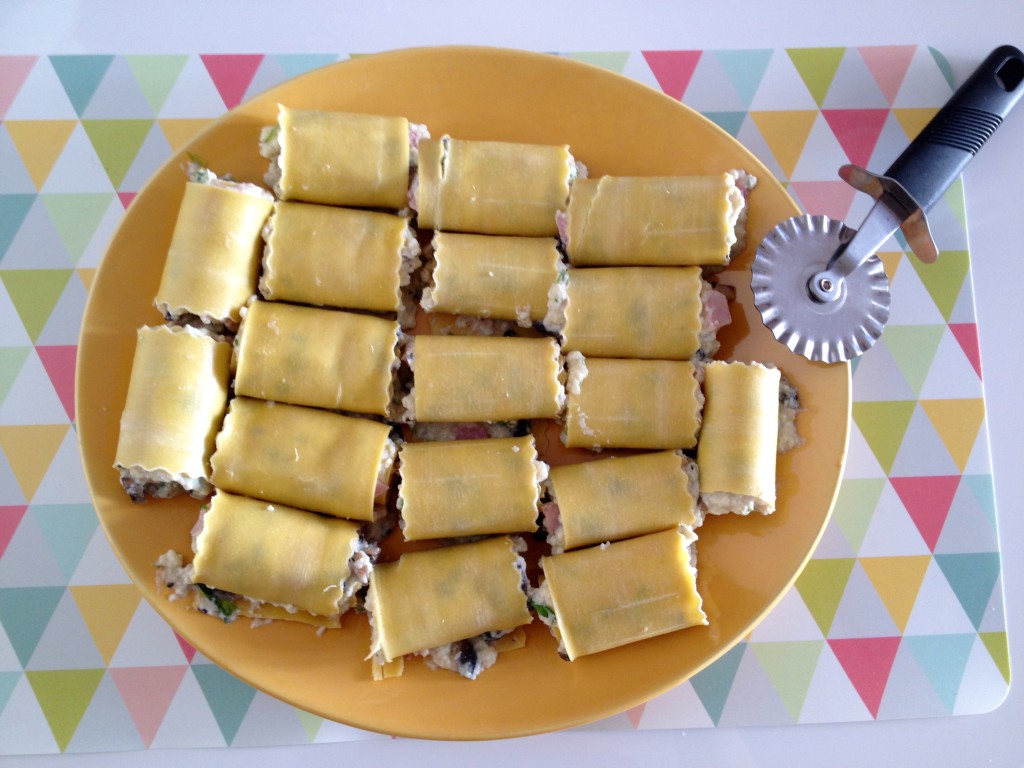 Preheat oven to 200°C.
In a baking dish, place a ladle of tomato sauce, then the lasagna rolls and cover with the tomato sauce.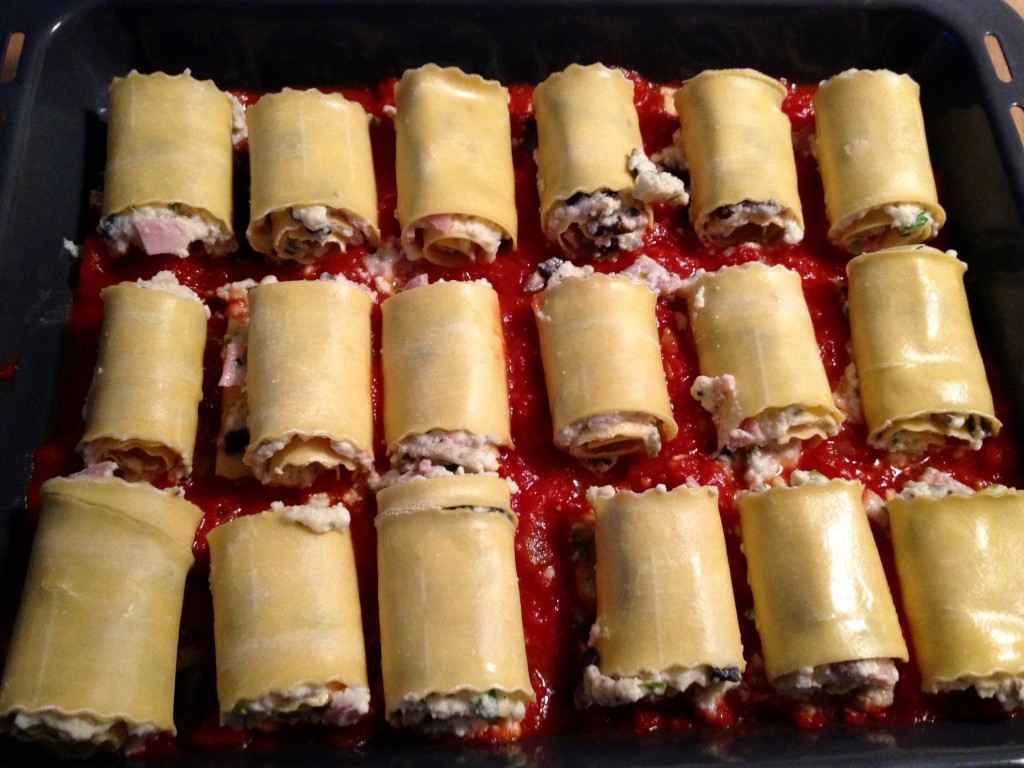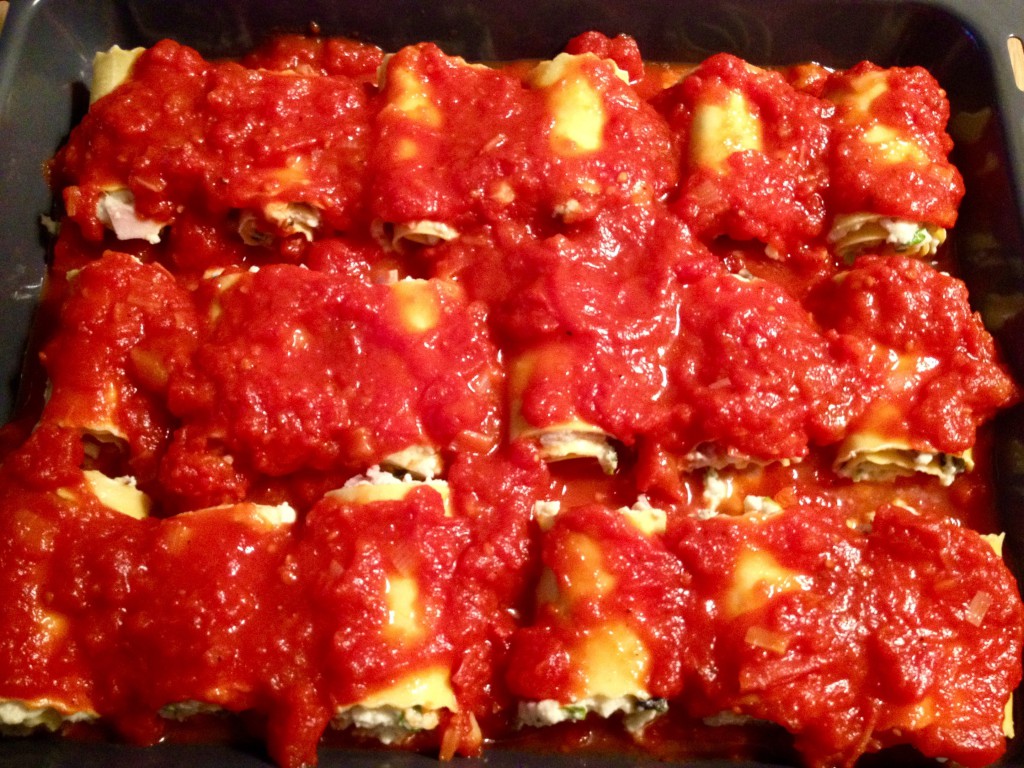 Bake in the oven for 30 minutes or until the Enfourner dans le four pour 30 minutes, or until the cheese is browned.