Chocolate Pots de creme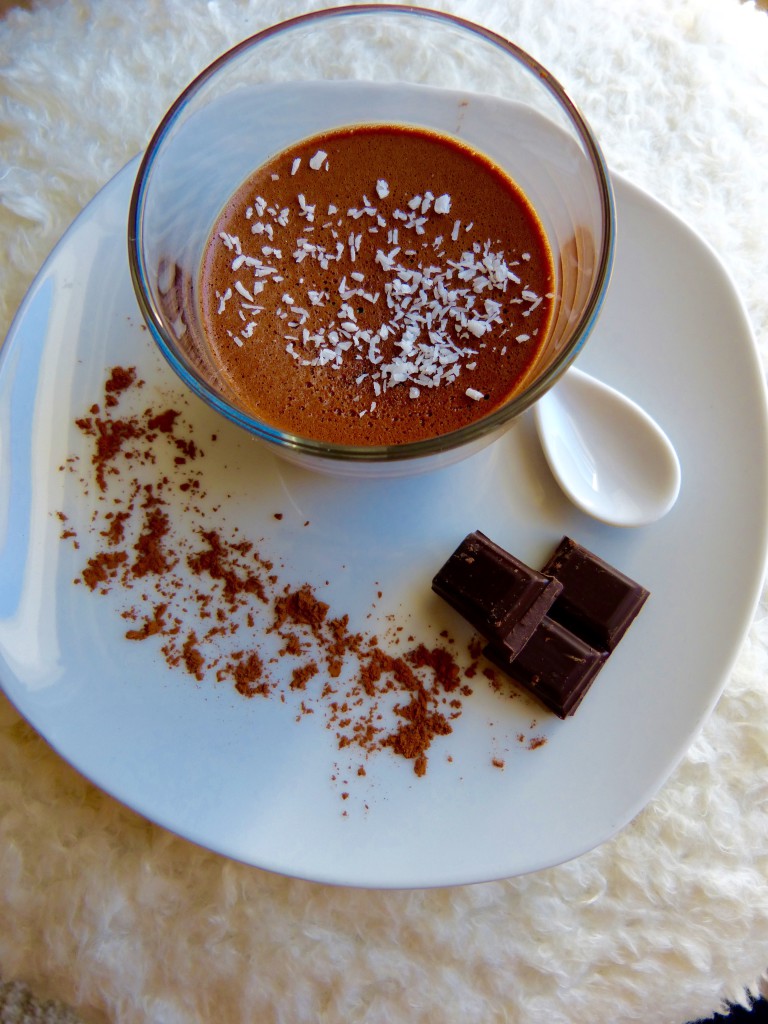 l Switch language for recipe in French l
A little cream for chocolate lovers ! Yet very easy to achieve , only the cooking is a bit tricky . It is done in a bain marie in oven and creams must get out firm . If your creams wobble like a jelly then the creams are not done, put them again in the oven for a few minutes. In this recipe we only used the egg yolks. You can keep your egg whites to make financiers, macaroons or meringues ! These creams are delicious, very creamy and have a strong chocolate taste !
Chocolate Pots de creme
For 6 pots
Preparation time: 10 min, Cooking time: 35 à 45 min, Refrigeration time: 4h
Ingredients
6 egg yolks
40 cl whole milk
120g strong dark chocolate
60g brown sugar
some coconut flakes for decoration
PREPARATION
Preheat the oven to 150°C.
In a saucepan, boil the milk. Add the chocolate cut into pieces and cook over low heat, stirring until smooth and blended.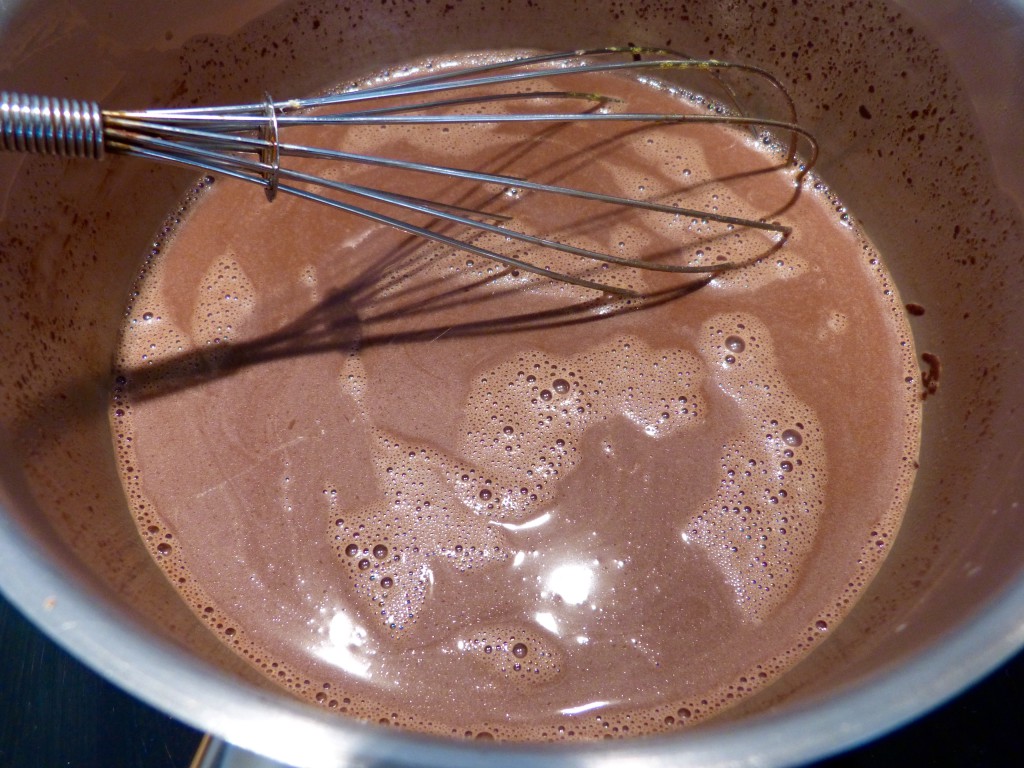 In a bowl, beat the egg yolks with sugar until bleaching.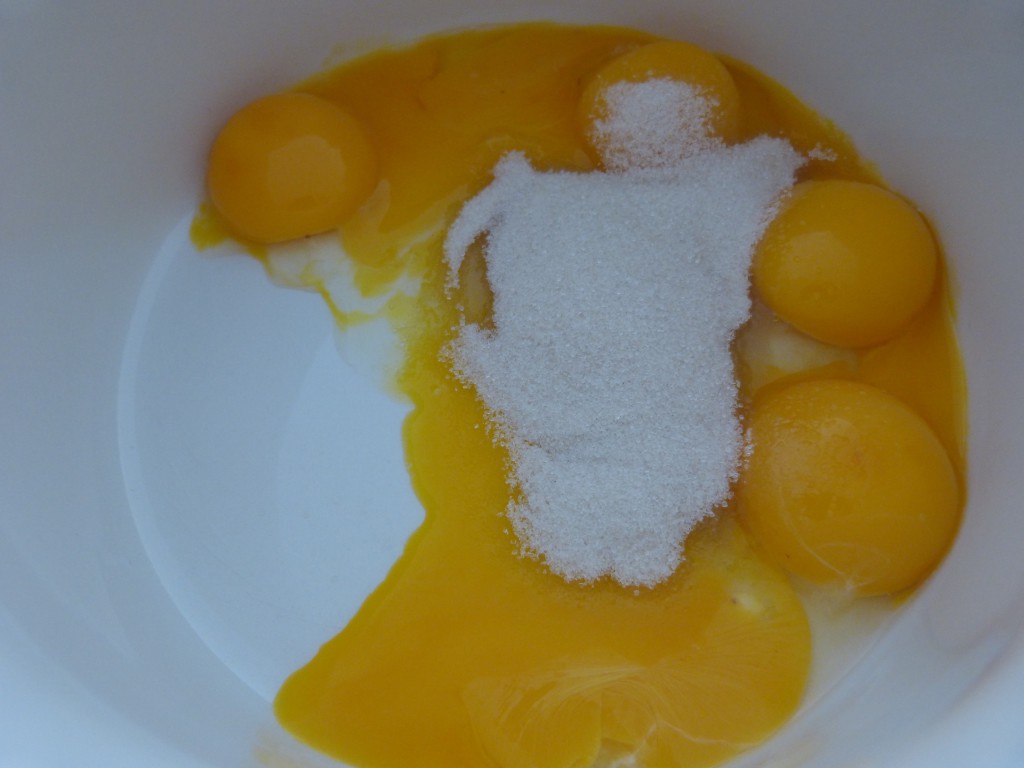 Gradually pour this mixture on chocolate milk , whisking gently so as not to form foam .
Filter the mixture and pour into small pots.
Put the glasses into a baking dish filled with warm water and cook for 35 – 45 minutes, or until creams are firm.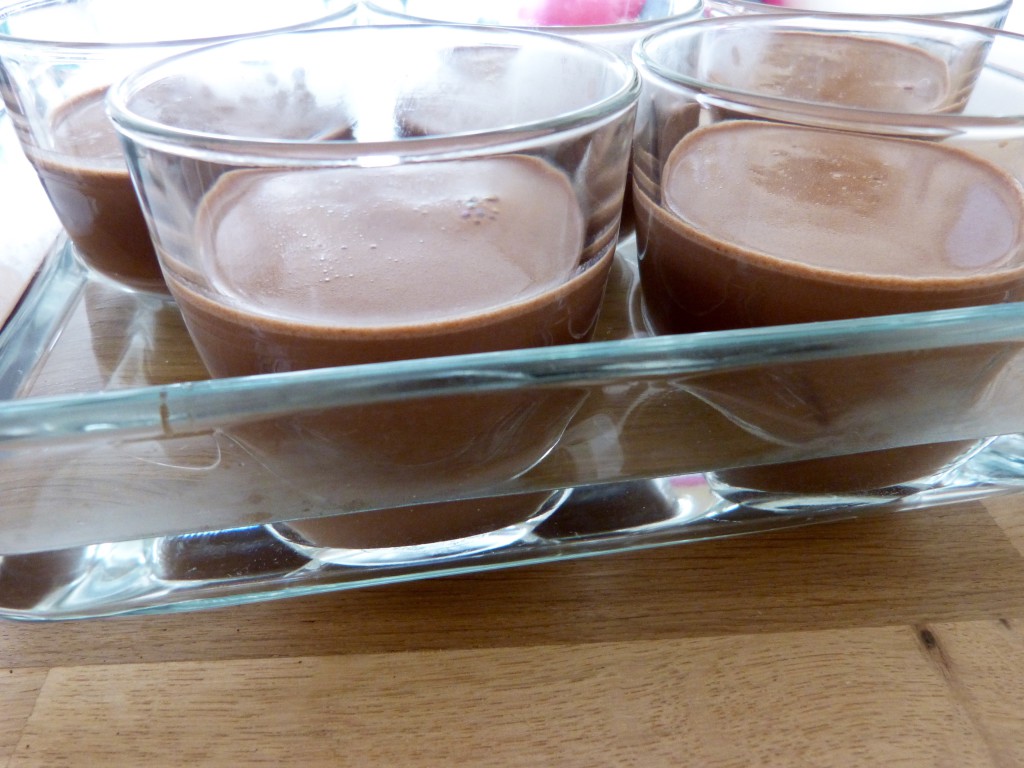 Let cool and reserve in the fridge 3 to 4 hours before serving.
Sprinkle the creams with coconut flakes for decoration.