Gluten free no knead bread
l Switch language for recipe in French l
Gluten free no knead bread
For one bread
Preparation time: 10 min, time to rest: 12h, cooking time: 60min
Ingredients
3/4 cup + 2 tbsp gluten free oats
3/4 cup + 2 tbsp dark rice flour
2 tbsp buckwheat flour
1 tbsp chia seeds
1 tsp dry yeast
1 tsp psyllium
1 tsp salt
2 cups warm water
PREPARATION
Combine all the dry ingredients together in a large mixing bowl.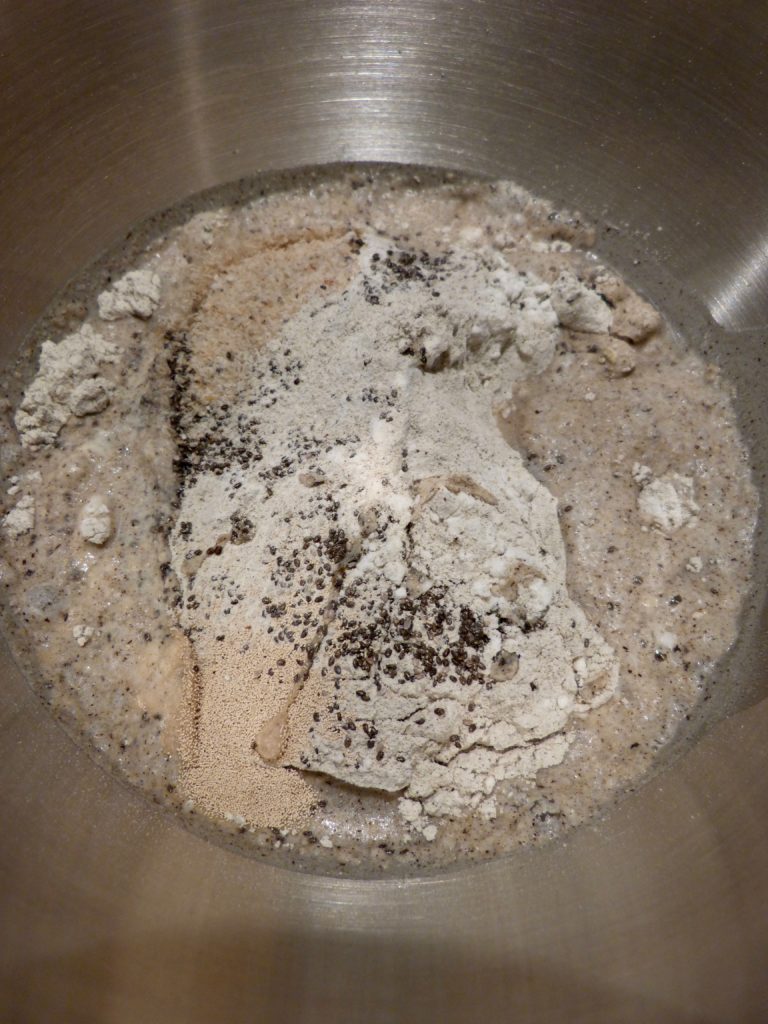 Add the water and mix well at speed 1 for 3 minutes.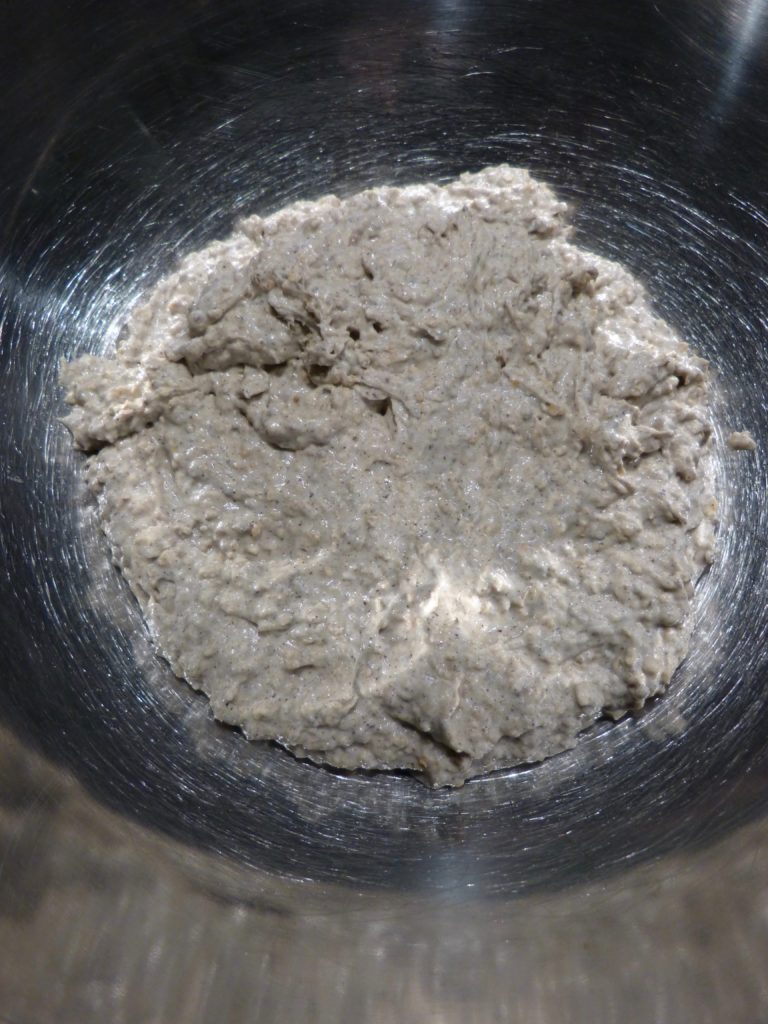 Cover the bowl with a lid or clingfilm.
Let the dough rest at warm room temperature at least for 12 hours.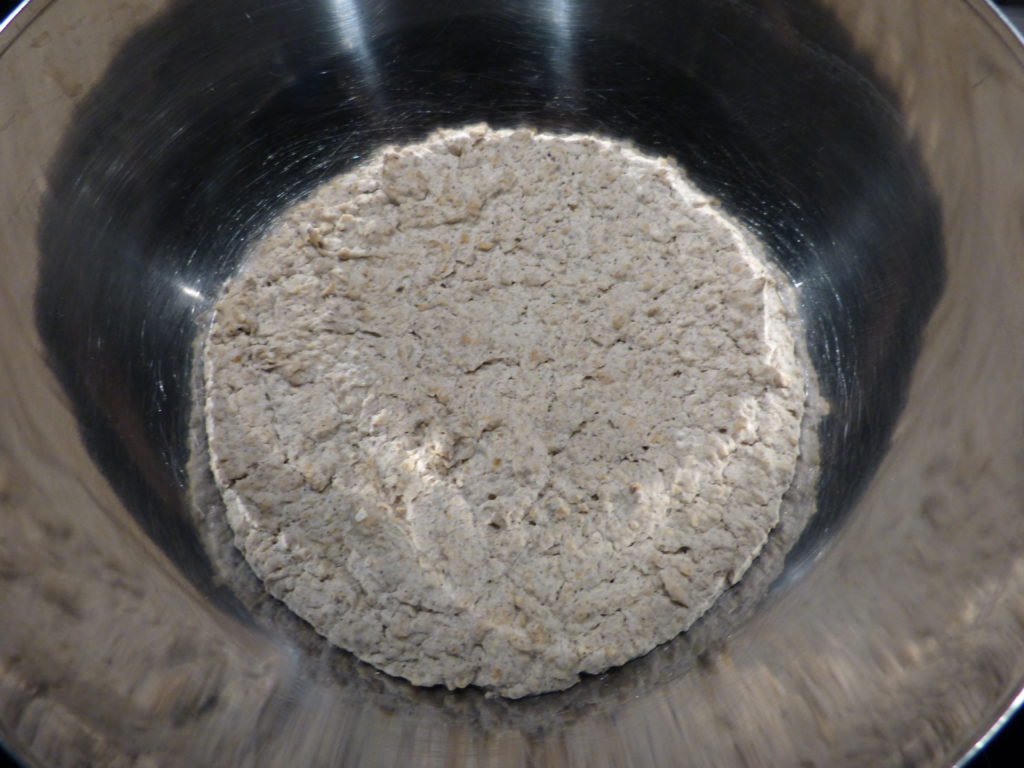 When you and the dough are ready, put a heavy pot (with a lid) in cold oven and turn the oven on to 200 ºC
Once the oven is hot, take the pot out and pour the dough into it. Sprinkle with oats, cover with a lid and put back in the oven.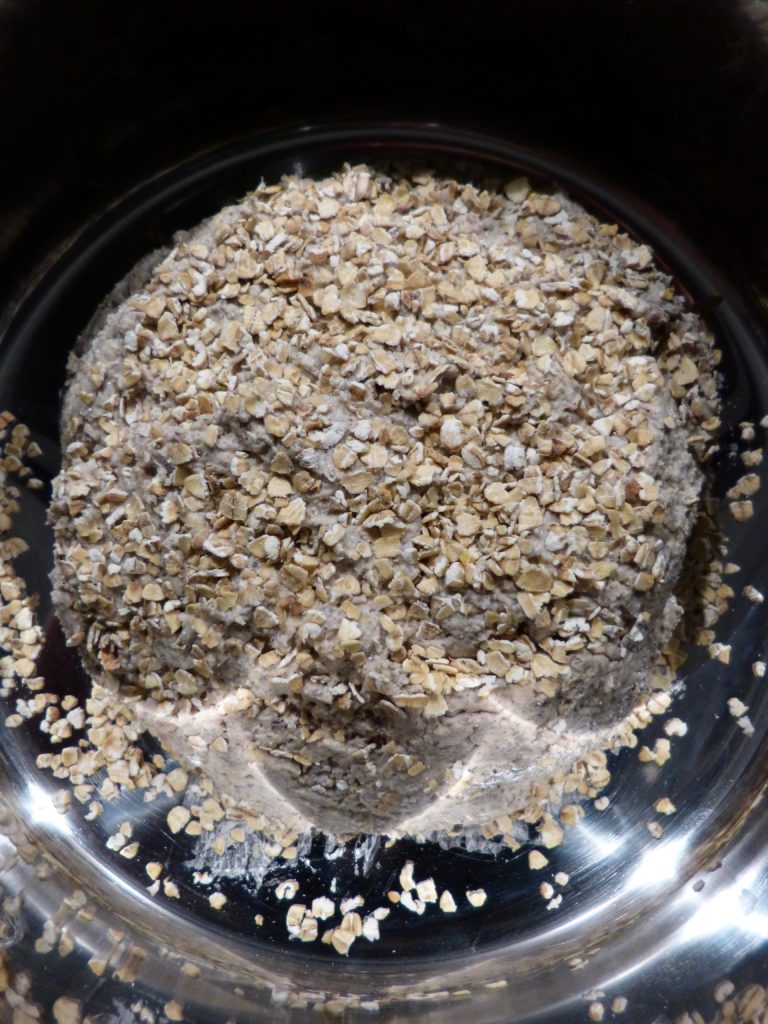 Bake the bread for 45 minutes with the lid on, then remove the lid and bake for another 15 minutes.
Cool on a rack.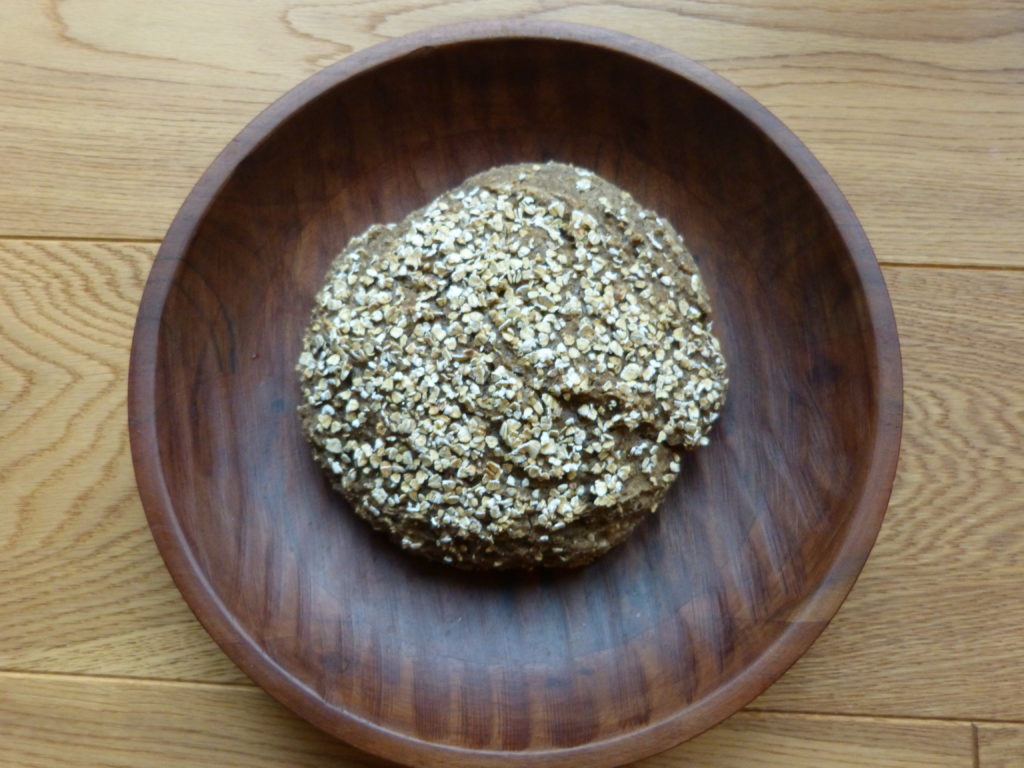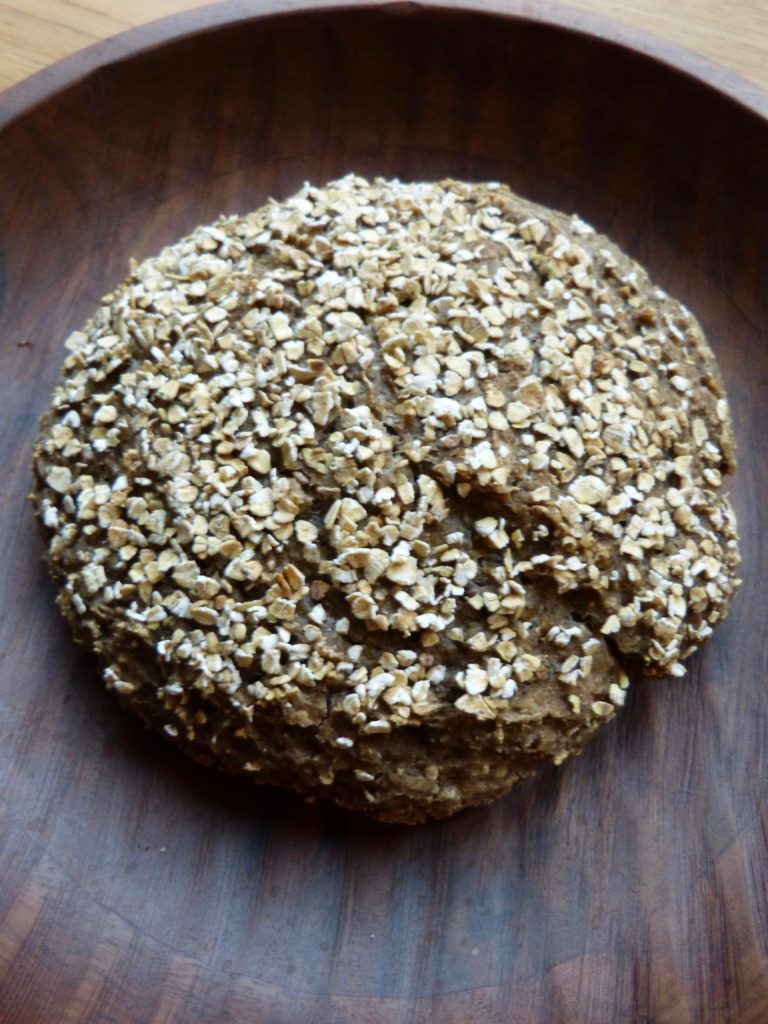 You ca try this bread with some cheese, pear and nuts: slices of GF bread with goat cheese brie, pears, honey and nuts.