Spinach and Feta quiche with Quinoa crust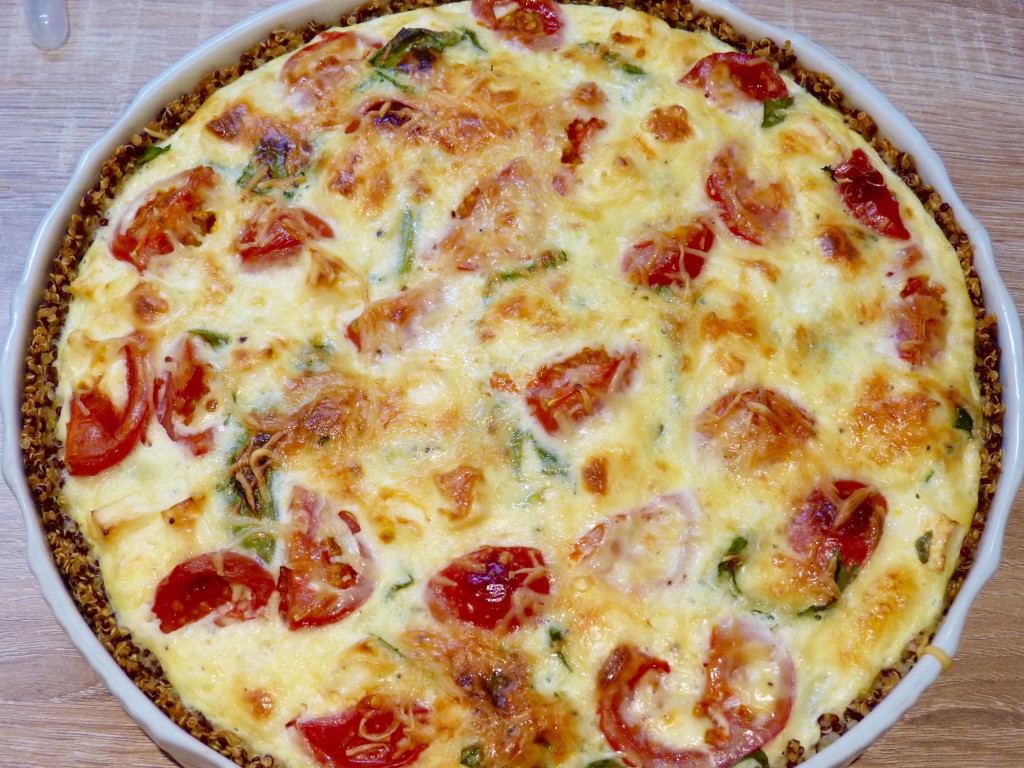 l Switch language for recipe in French l
A healthy quiche recipe to start the week . The traditional pastry is here replaced by a quinoa crust with only a egg. I chose a mixture of quinoa seeds, you can of course use the traditional quinoa. I filled the quiche with spinach , feta and cherry tomatoes to bring colors and flavors. You can keep the base of the quiche mixture and add the ingredients of your choice.
Spinach and Feta quiche with Quinoa crust
Crust
Ingredients
1 cup cooked quinoa, chilled
1 large egg, beaten
olive oil in spray
Filling
Ingredients
6 large cherry tomatoes cut in 4
1 bowl of spinach leaves
100g feta, diced
30g swiss cheese
300ml baking cream
4 eggs
Salt et Pepper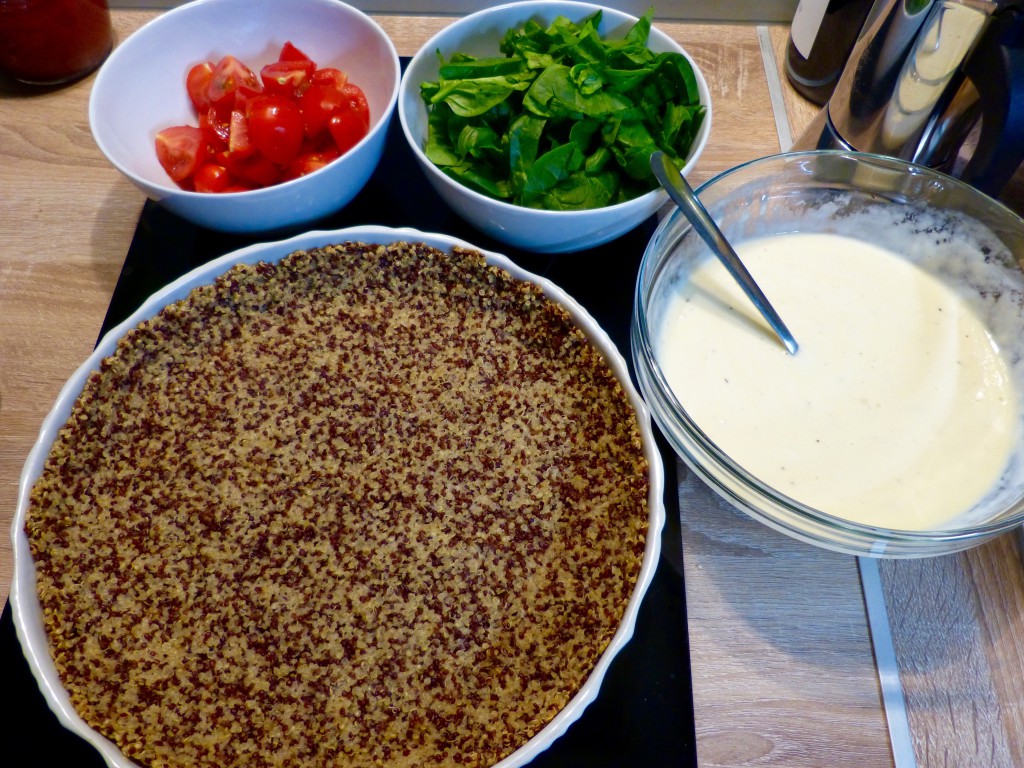 PREPARATION
Crust
Preheat oven to 190°C.
Combine quinoa and egg in a bowl, stirring well.
Press mixture into bottom and up sides of a 9-inch pie plate coated with cooking spray.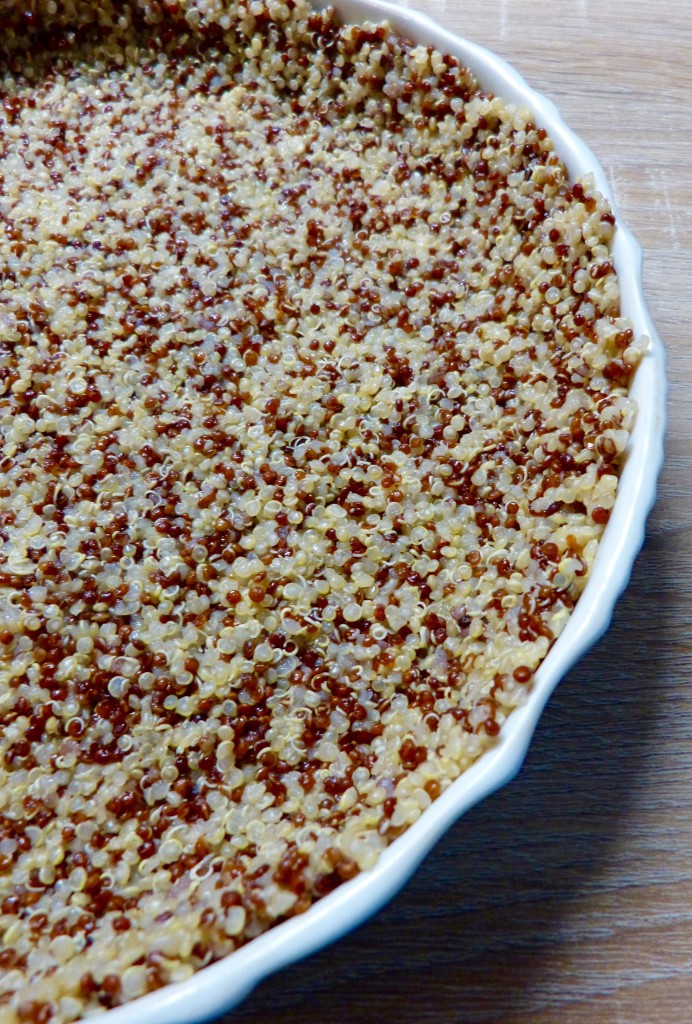 Bake at 190° for 20 minutes; cool.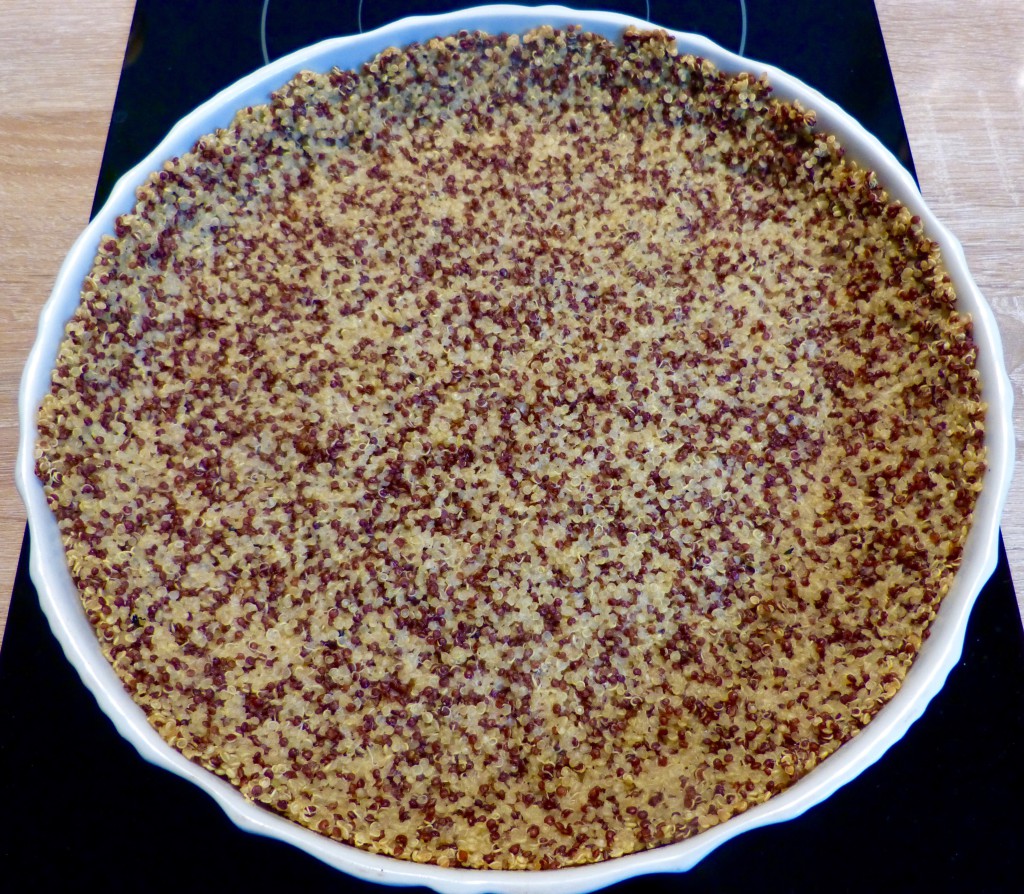 Filling
On the crust chilled, place spinach leaves, cherry tomatoes cut in 4 and diced feta.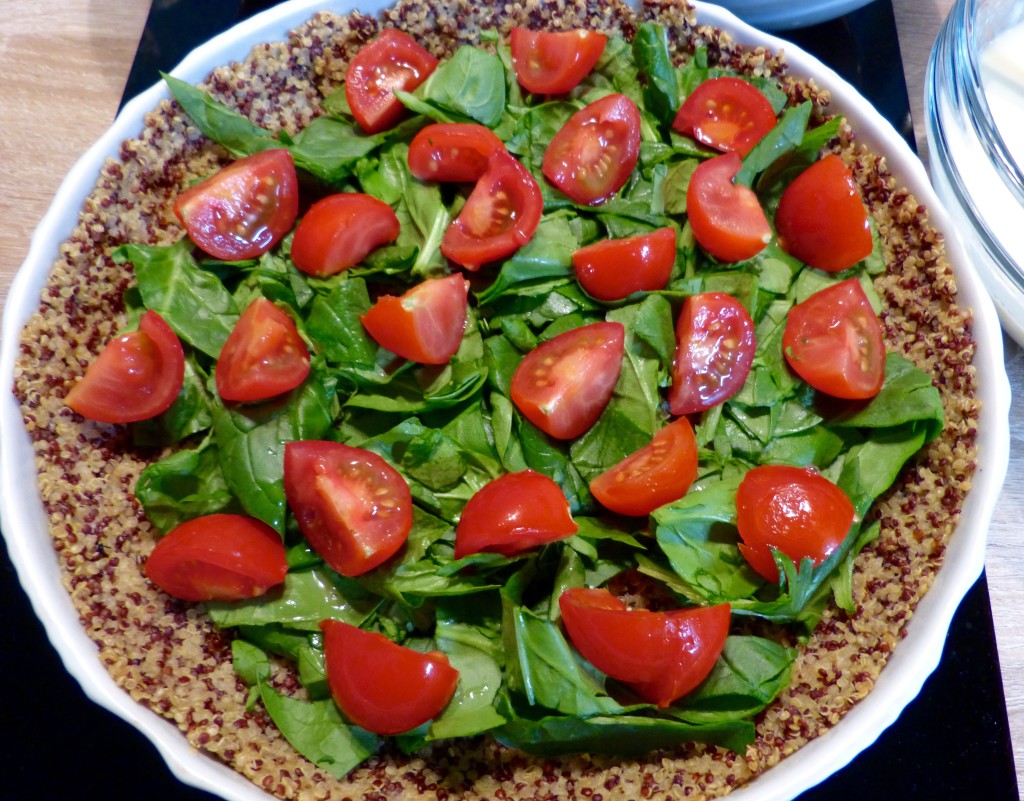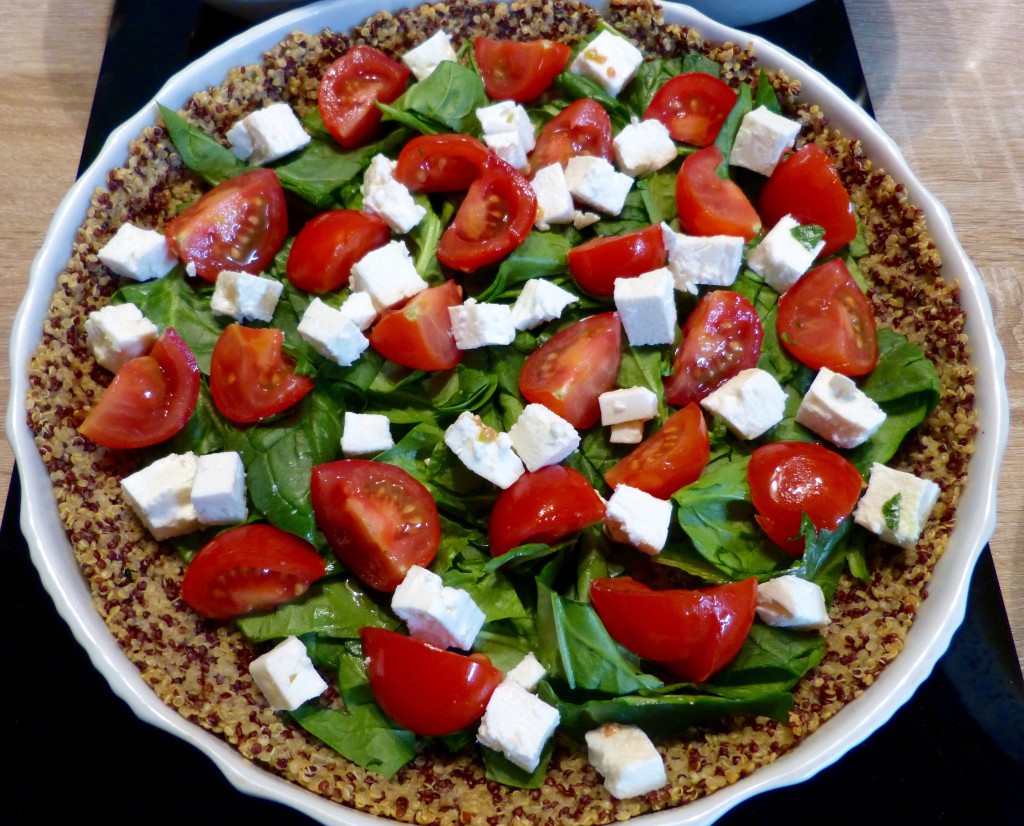 In a bowl, whisk the eggs, add cream, salt and pepper. Mix well.
Pour the filling on the quiche.
Sprinkle the quiche with the swiss cheese.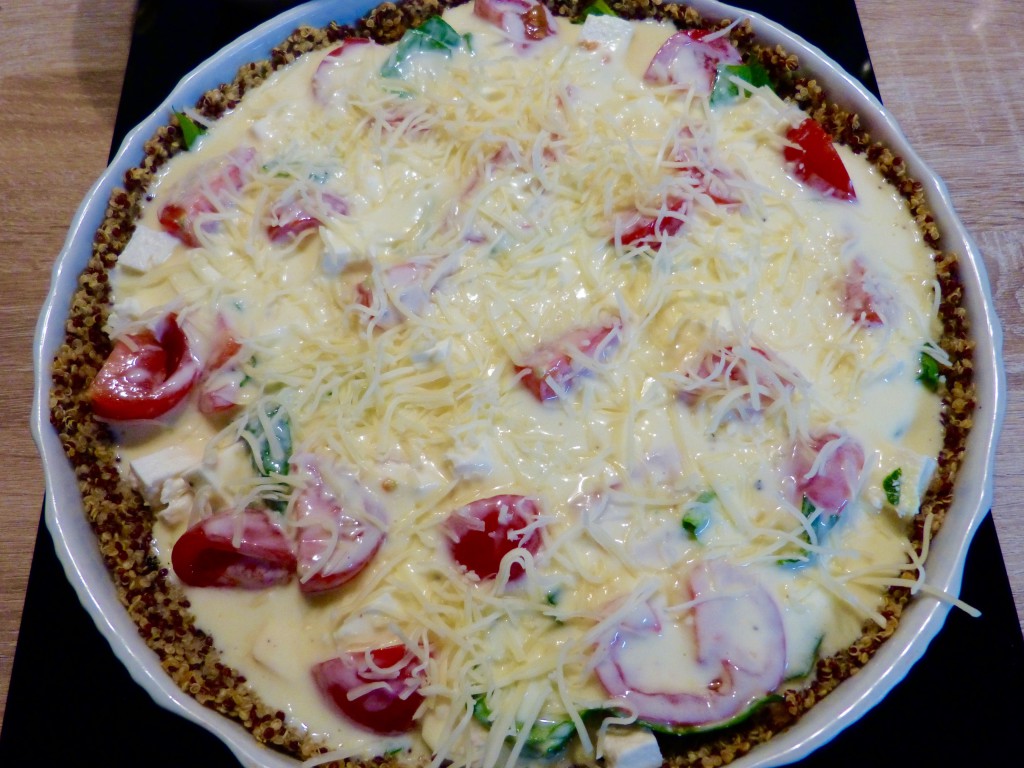 Bake for 35 minutes until golden brown.