Oatmeal cookies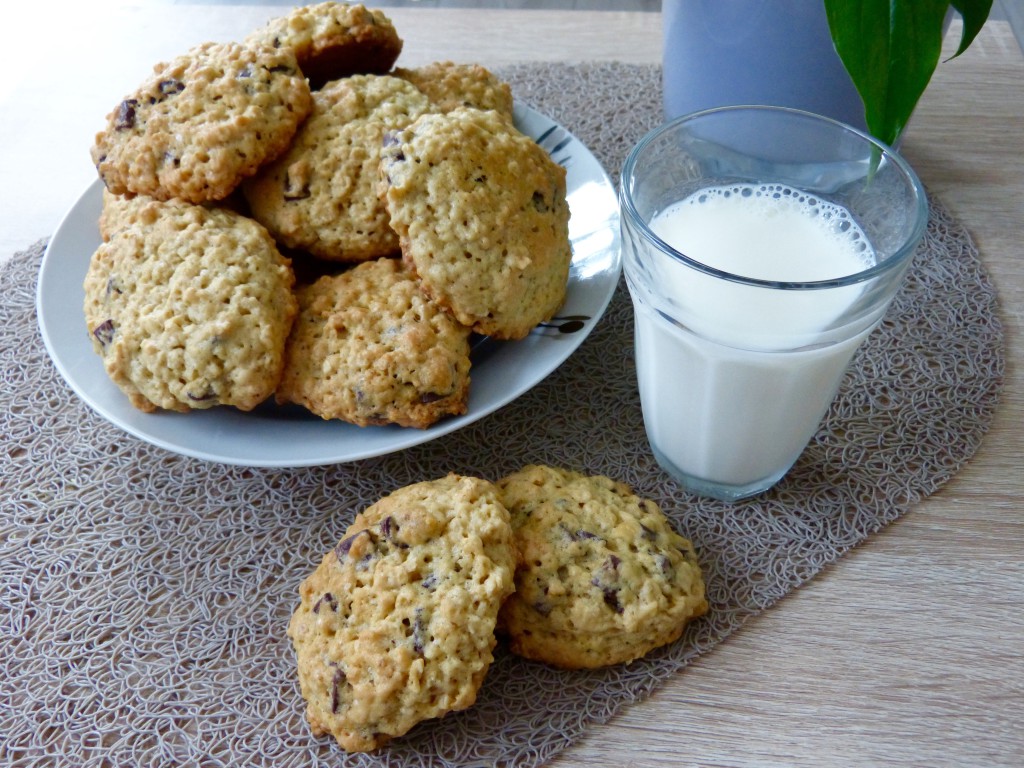 l Switch language for recipe in French l
Cookies are from the United States. They are so many cookies: chocolate chips, walnuts, almonds, oatmeal, 3 chocolates, smarties … I'm a fan of a tea room in Grenoble offering a multitude of cookies, muffins and scones whose name is « Adelaide Cookies ». If you spend a day in Grenoble, capitale of the Alpes, stop into this shop with exquisite flavors! I tried to reproduce one of their oatmeal and chocolate chips cookies. The particularity of these cookies is that they should not be flat but thick (hence the difficulty of the recipe, because the butter melts and spreads under the effect of heat!), Then they are crunchy on the outside and soft inside.
Try it, this recipe is not easy to master! For me, this time was not the best (oven change!) but was not the worst either. Do not worry, whatever happens they will always be excellent!
Oatmeal cookies
For 9 cookies
Preparation time: 5 min, Cooking time: 10 min
Ingredients
60g oatmeals
120g flour
75g brown sugar
1 vanilla sugar bag
2 tsp baking powder
60g chocolate chips
1 pinch of salt
1 egg
60g soft butter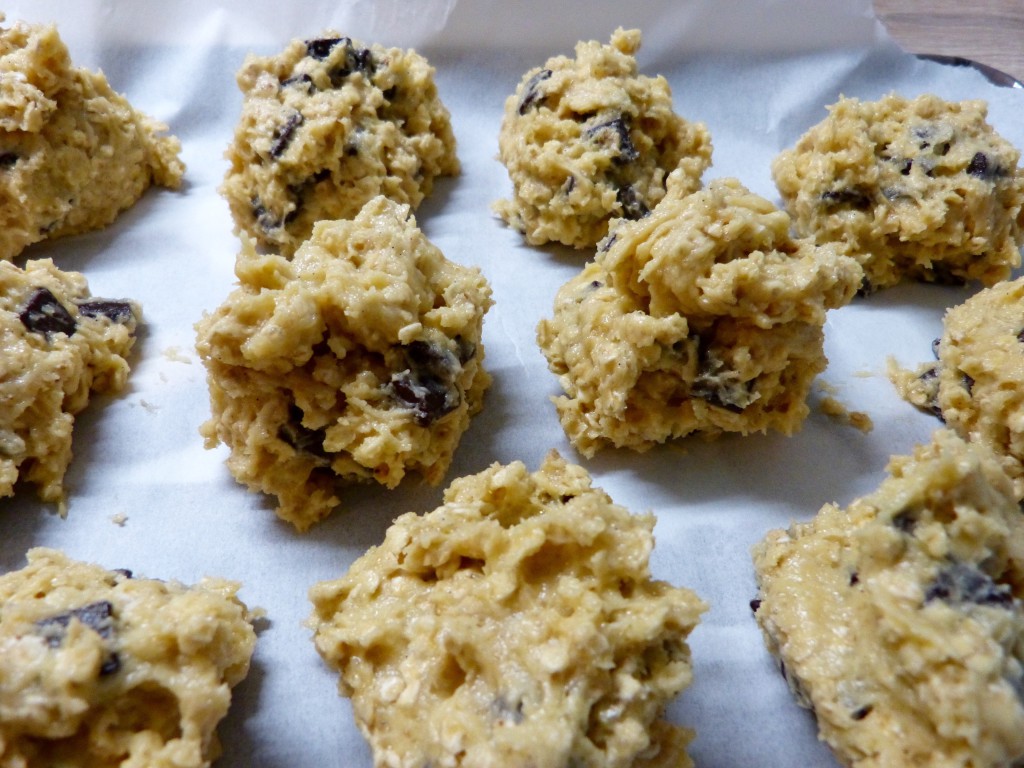 PREPARATION
In a bowl, mix the soft butter wit the brown sugar. Work the butter into a paste with a wooden spatula.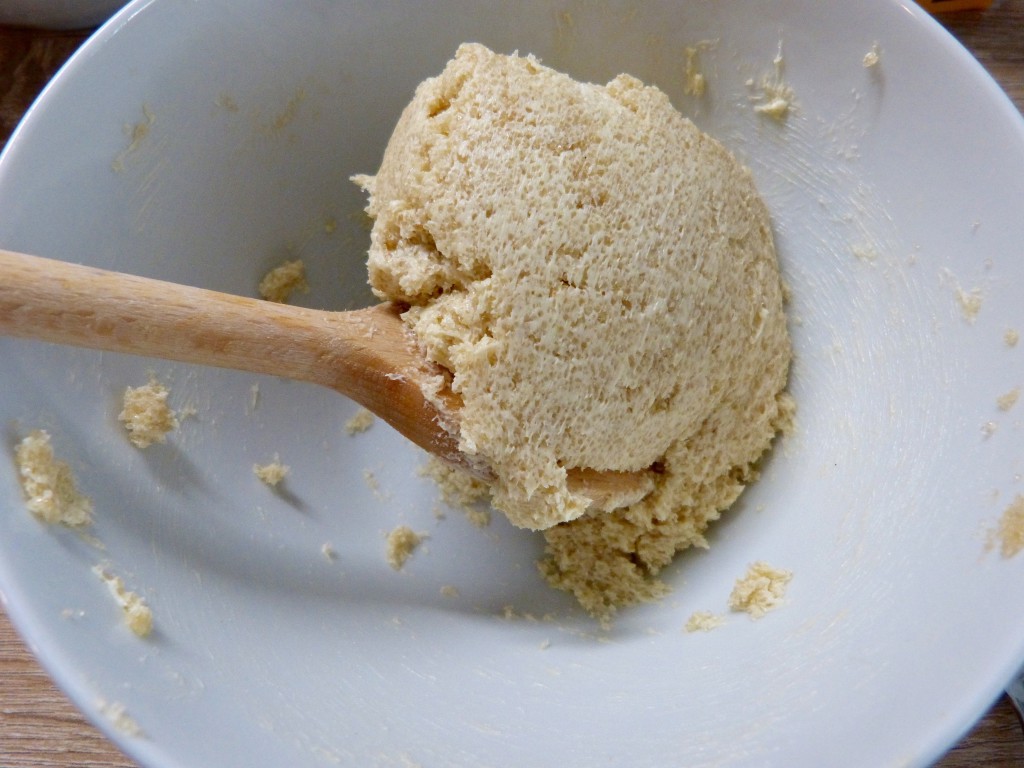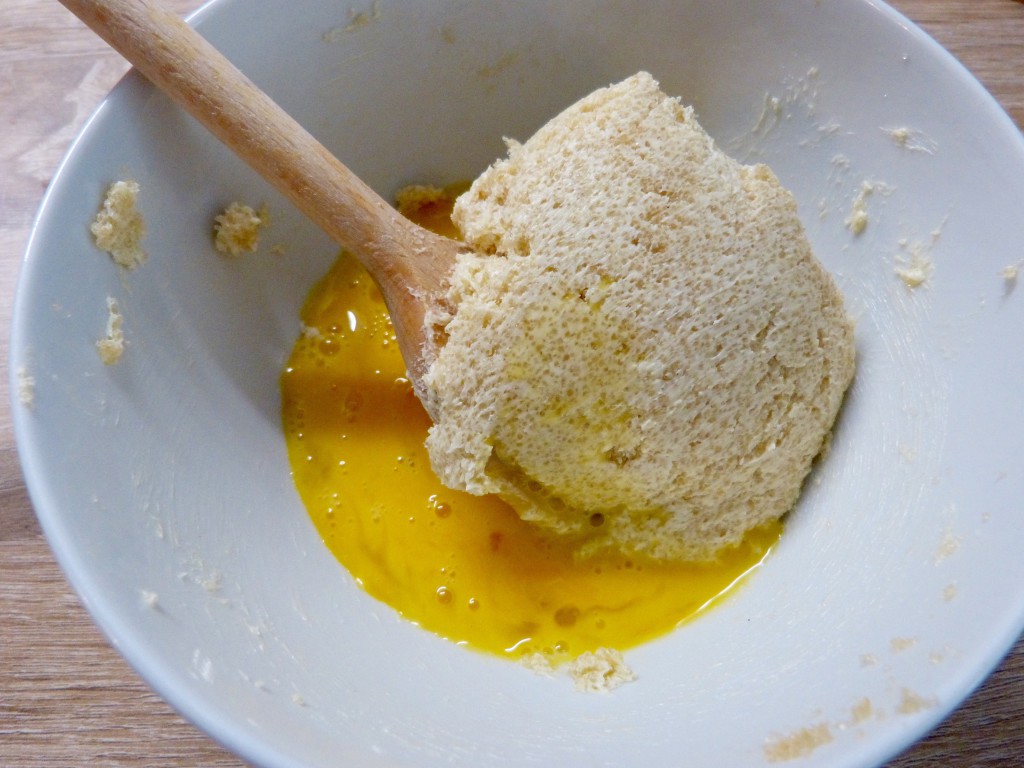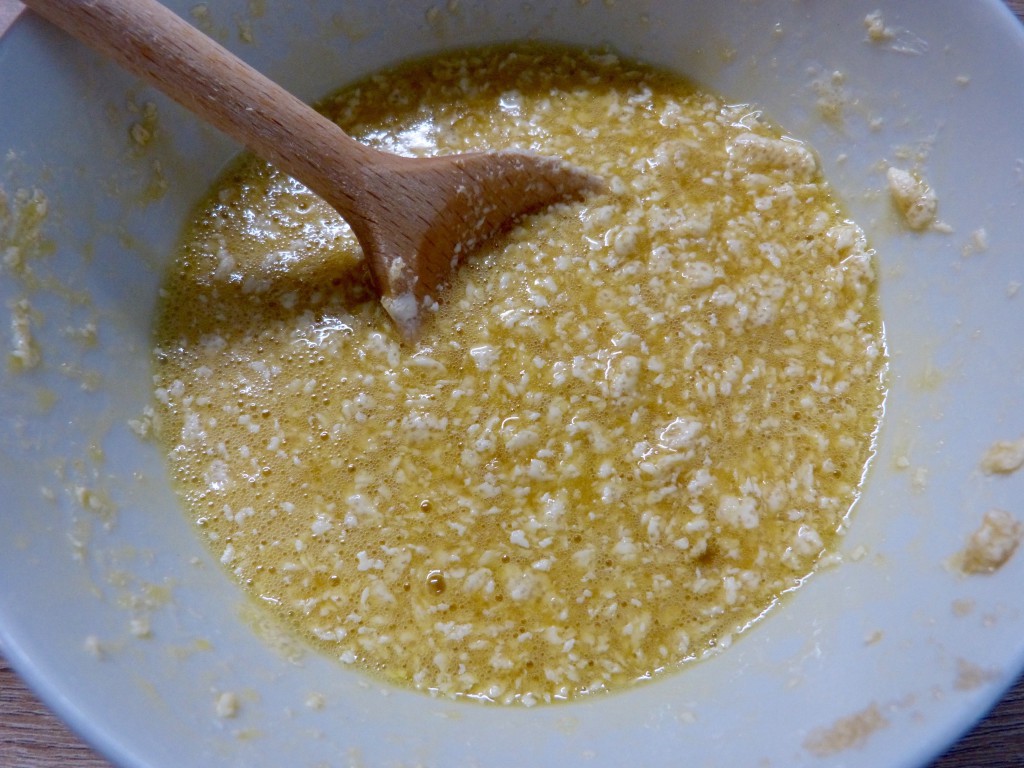 In a bowl, mix the ingredients: oatmeals, flour, vanilla sugar, baking powder, salt.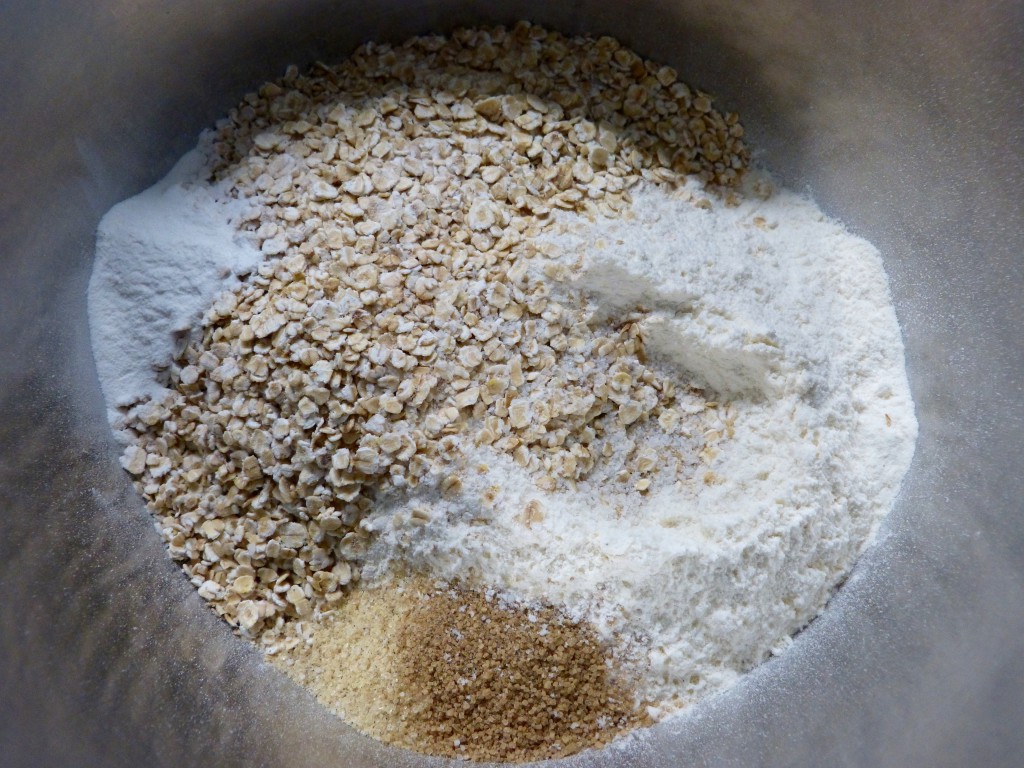 To the dry mixture , add the liquid mixture : egg, softened butter . Add the chocolate chips .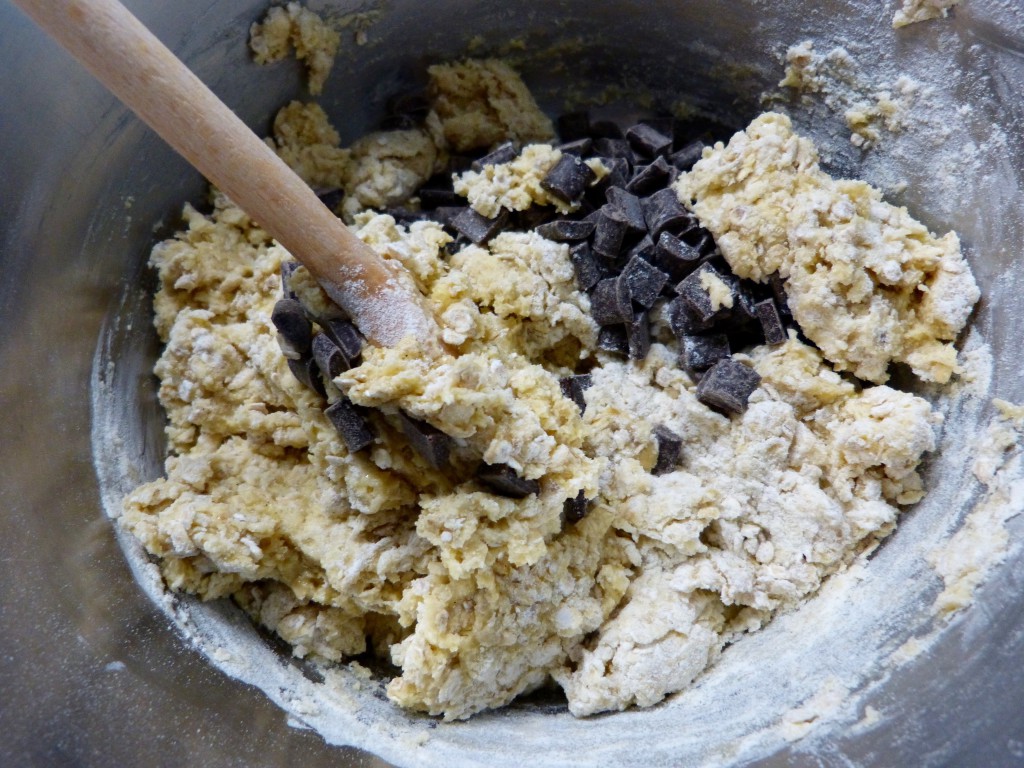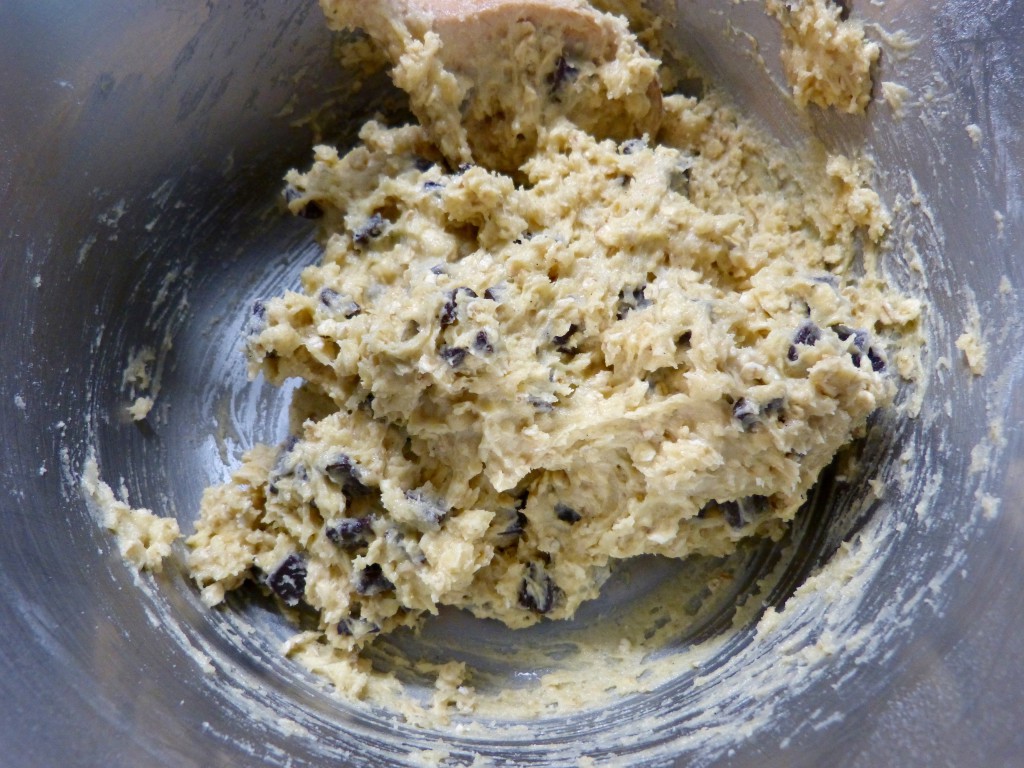 Cover a plate with parchment paper.
Using an ice cream scoop , take a ball of dough and roll into a ball . Place on the plate and crush slightly.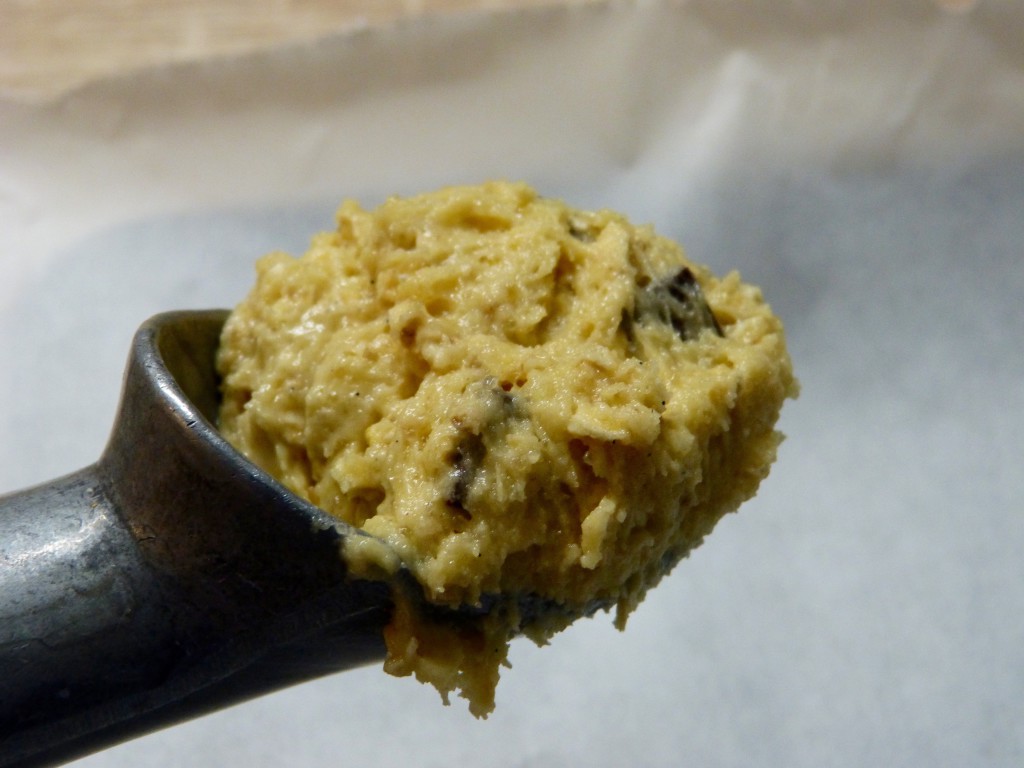 Repeat this process until finishing all the batter .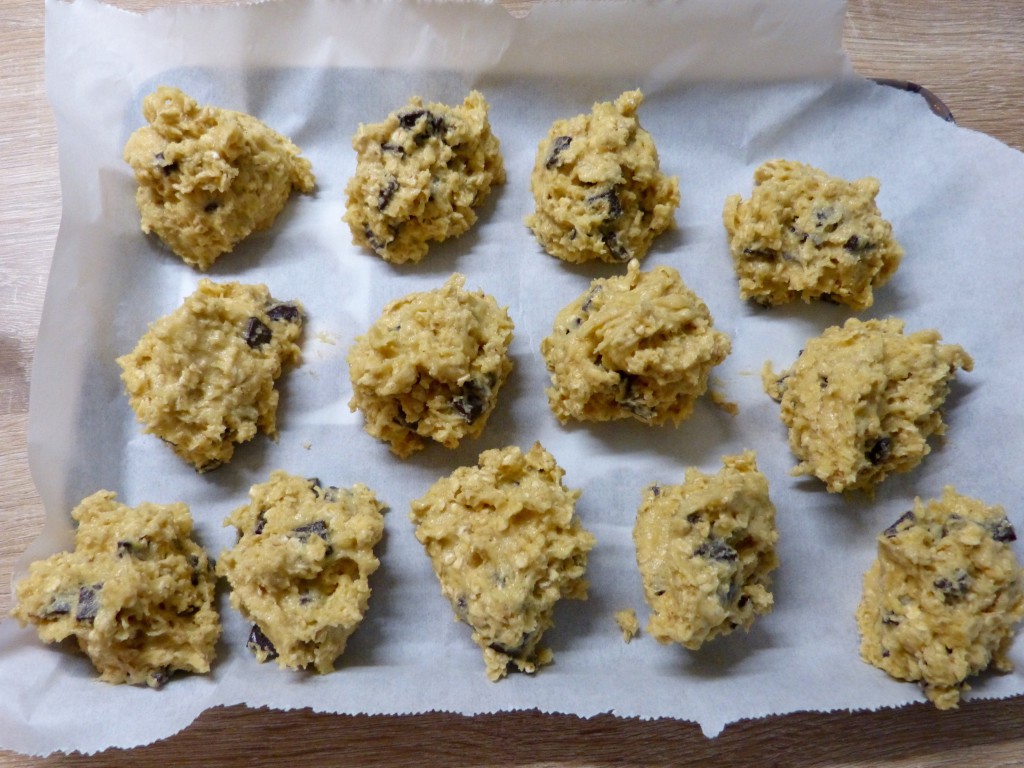 Preheat the oven to 180°C.
Place cookies in the freezer for ten minutes (the time the oven preheats ) , this will allow the cookies to keep a good thickness and not to become completely flat flat flat!
Once the oven is hot , bake the cookies plate and cook about 10 minutes .
Monitor the cooking well , cookies must remain clear for crisp outside and soft inside . Do not wait until the cookies are golden they will be too dry. Cooking will continue out of the oven on the hot plate (I found mine overcooked compared to usual, I would do a batch to show you the result !).
Remove the cookies from the oven (still clear and not fully cooked) and cool on the plate until that cookies are handled without breaking. Then place on a wire rack until completely cooled .
You can store cookies in a cookies box.