Cheese burger salad and baked sweet potatoes fries
l Switch language for recipe in French l
Cheese burger salad and baked sweet potatoes fries
For 2 people
Preparation time: 30 min, Time to rest: 1h, Cooking time: 30-40 min
Baked sweet potato fries
Ingredients
4 large sweet potatoes
1 tbsp olive oil
salt
1 frozen bag
Cheese burger salad
Ingredients
4 handfuls of spinach leaves
2 slices of cereals bread, toasted and cut in pieces
8 cherry tomatoes cut in 2
80g grilled mince pork or beef
1/4 sliced red onion
40g ketchup
60g light mayonnaise
2 tbsp water
salt and pepper
30g cheddar
PREPARATION
Baked sweet potato fries
Peel and cut the sweet potatoes into sticks of similar size and not too thick ( the thickness of a little finger will be perfect ) .
Dip the sweet potato fries in cold water and soak 1 hour. This will help to remove excess starch and sweet potatoes will be more crispy when cooked.
Preheat oven to 200 ° C.
Drain the sweet potato fries and place in a freezer bag . Add 1 tbsp olive oil, close the bag and mix together by spreading the olive oil over all the chips. This allows a limited use of oil.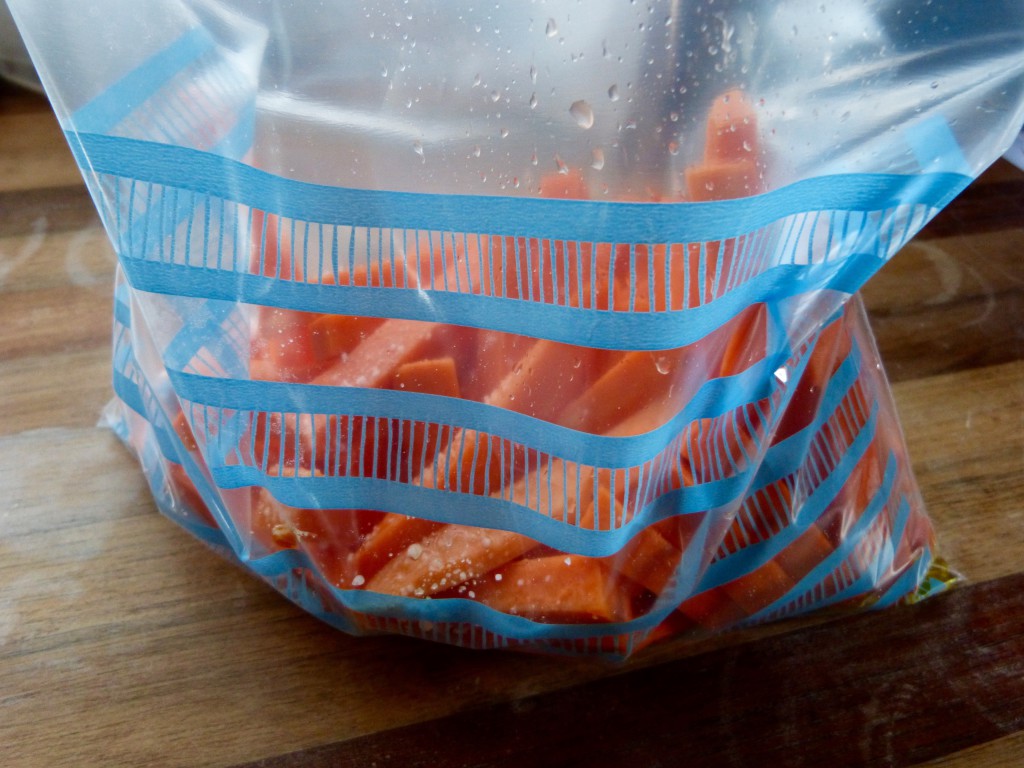 Arrange the sweet potato fries on a plate lined with parchment paper and spread them so they do not overlap.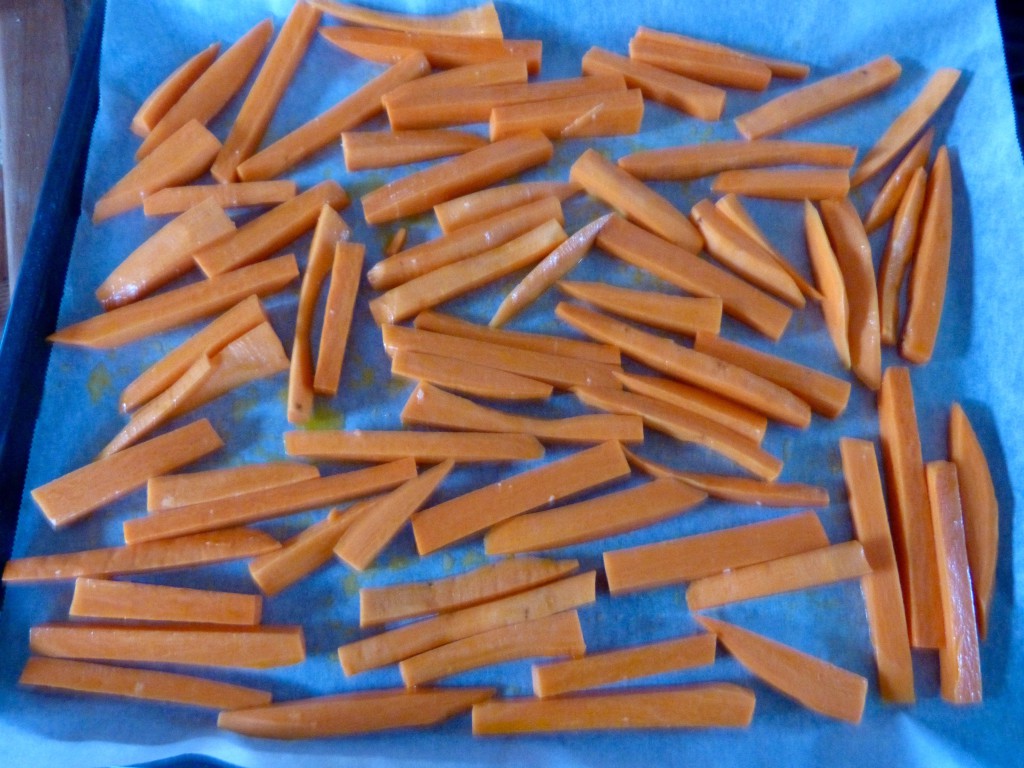 Bake for 30 to 40 minutes, turning halfway through cooking fries. Place the plate on the highest level of the oven .
When the chips are cooked, turn off the oven and leave another 10 minutes to bring even more crispy without burning .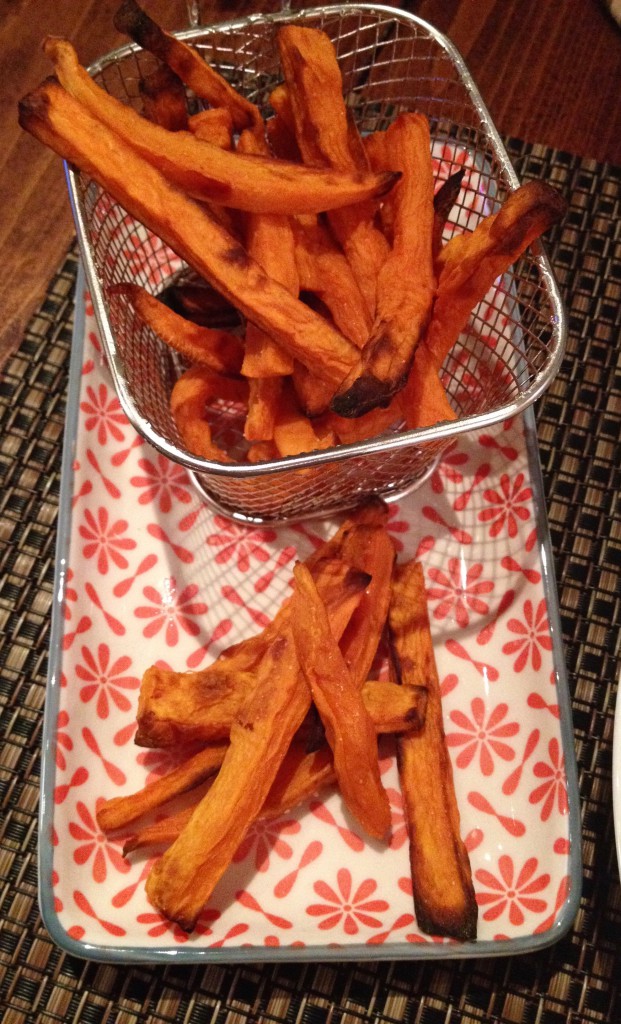 I recommend to salt your chips after cooking because salt will bring out the moisture from the potatoes and create steam in the oven,  chips will then be less crispy. You can also heat your plate before cooking to help your fries to be crispier !
Cheese burger salad
Prepare the salad while cooking french fries. Select 2 bowls.
Place 2 handfuls of spinach on each plate.
Sprinkle with red onion rings and drop 4 cherry tomatoes cut in 2 per plate .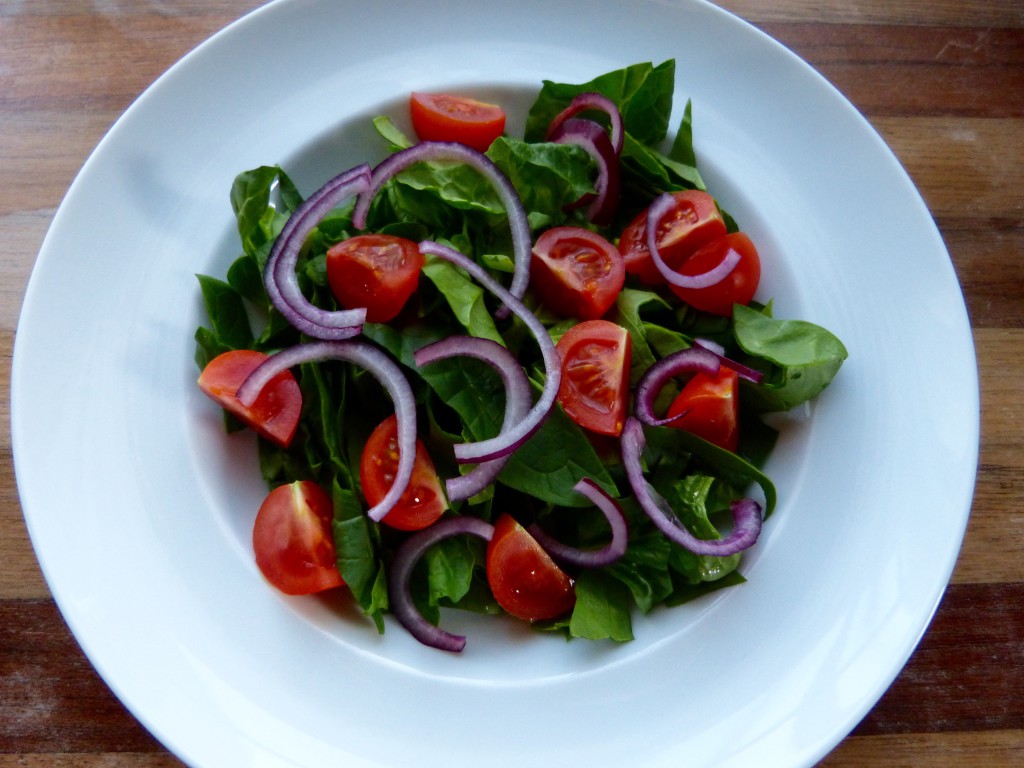 Add pieces of cooked ground meat .
Sprinkle with pieces of toasted bread .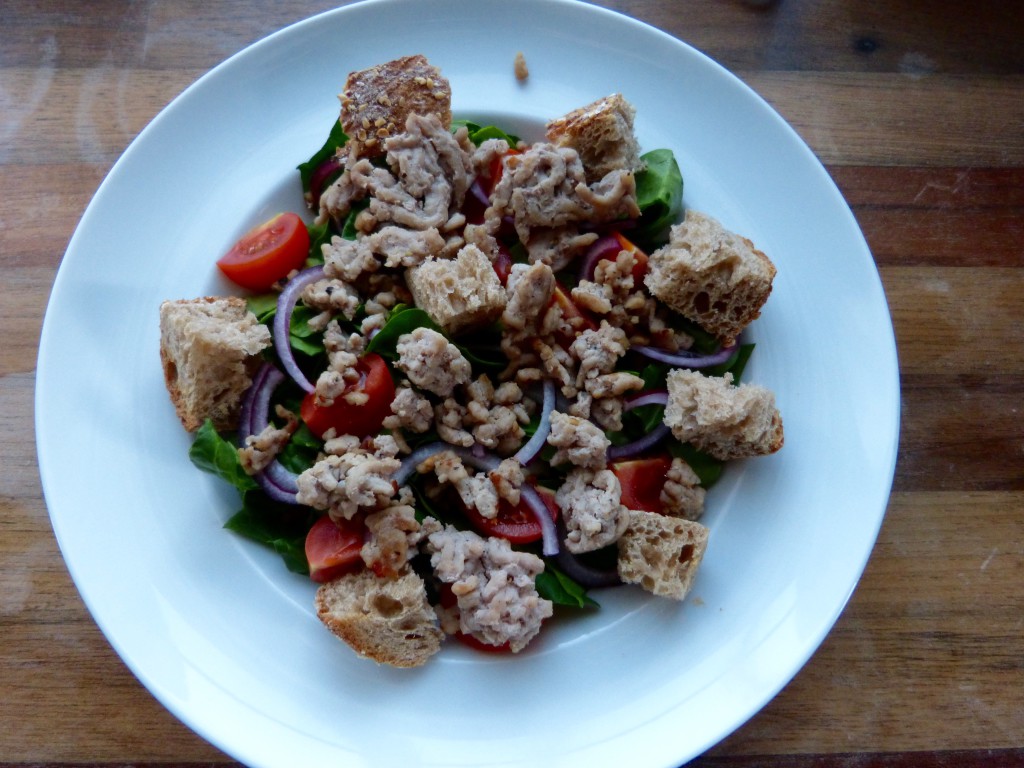 Prepare the sauce by mixing ketchup, light mayonnaise and water. Add salt and pepper.
Pour the sauce on the salad.
Grate the cheddar with a peeler in the center of the salad.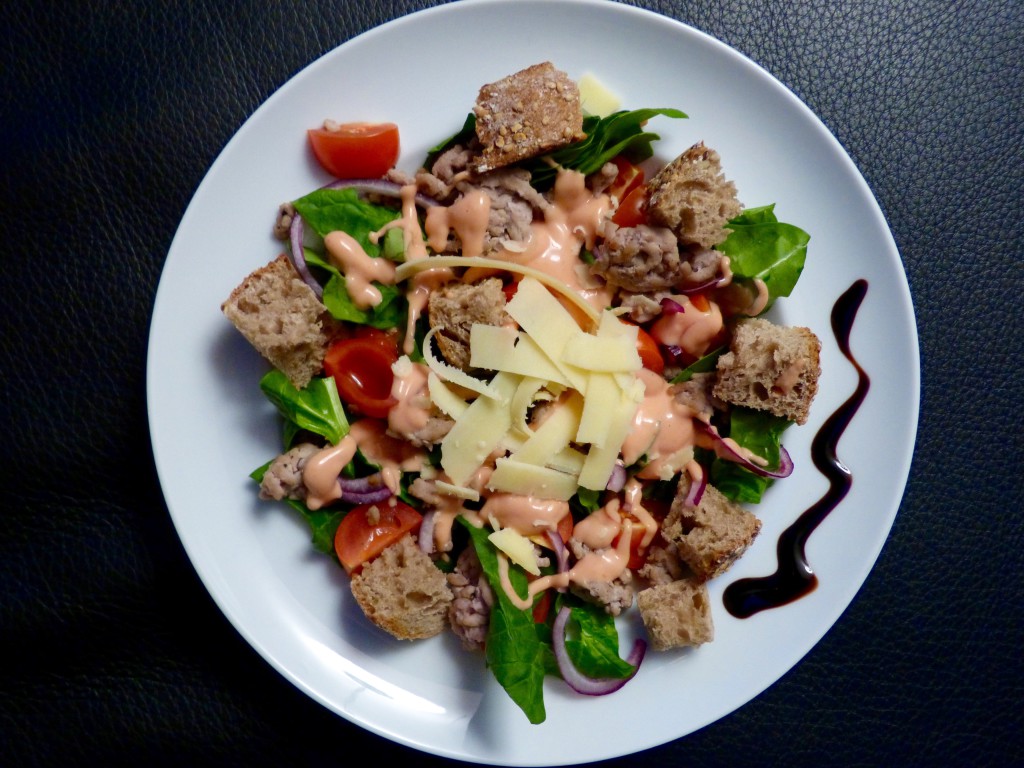 Your fast food diner is ready !