Cheesy dip sauce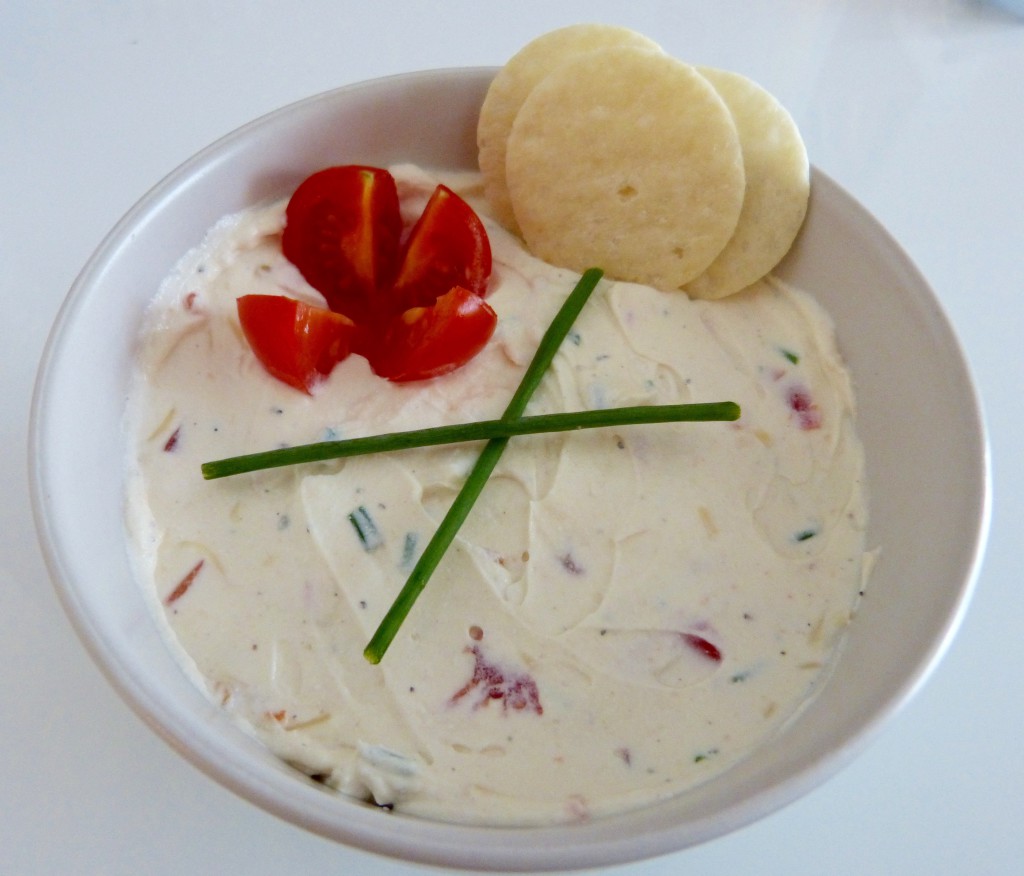 l Switch language for recipe in French l
I propose a simple dip recipe to accompany your vegetables : carrot , cauliflower, celery, cucumber … The hard part will be to cut your vegetables!
Cheesy dip sauce
For a bowl
Preparation time: 5 min
Ingredients
300g whipped cheese (ricotta for example)
5 large cherry tomatoes
10 chives
1 tbsp grated cheese
2 tbsp of crème fraiche
Salt and pepper
PREPARATION
In a bowl mix the whipped cheese with cream. Add salt and pepper.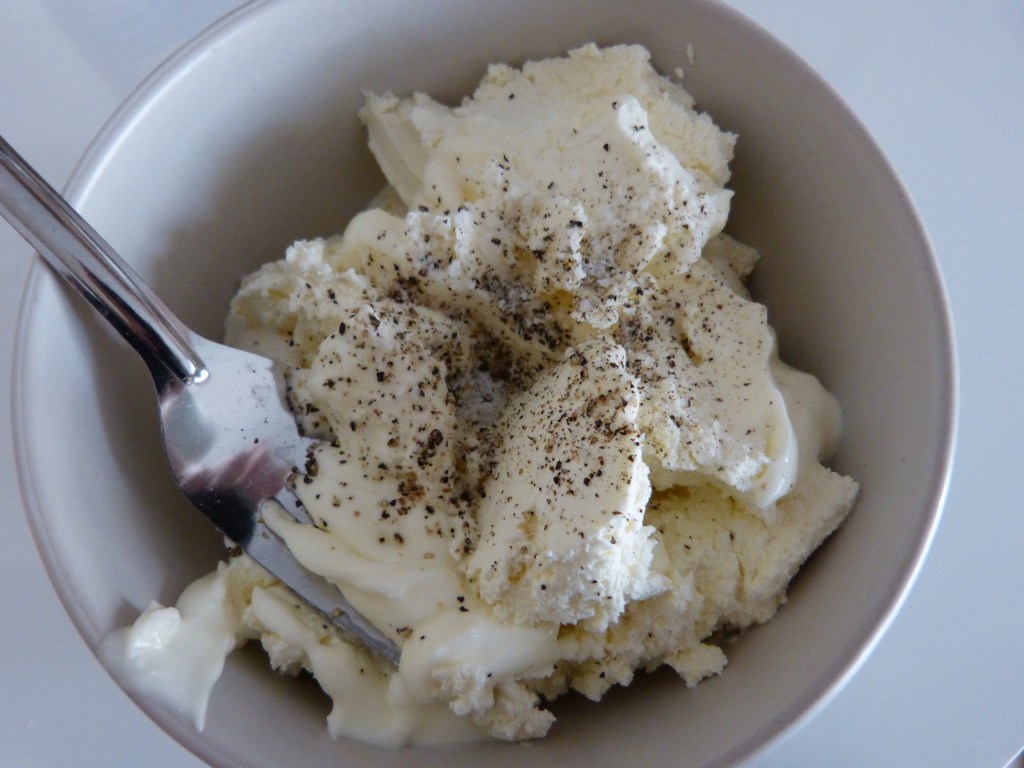 Dice the cherry tomatoes.
Mince the chives.
Add to the cheese, the diced tomatoes, minced chives and grated cheese.
Mix and add salt and pepper if necessary.
Put in the fridge before serving.