Quail eggs with ham and poppy seeds
l Switch language for recipe in French l
Here is an original appetiser's idea ! A quail egg , ham and a few poppy seeds to give crunch . A very simple appetiser to make and which throws! Did you know that the quail egg is considered the most balanced animal products in protein, vitamins , minerals and enzymes ? It contains no cholesterol and have therapeutic properties for treating allergies ! No reason to deny it then!
Quail eggs with ham and poppy seeds
For 16 servings
Preparation time: 10 min
Ingredients
16 quail eggs
40g Italian ham
16 toothpicks
poppy seeds
water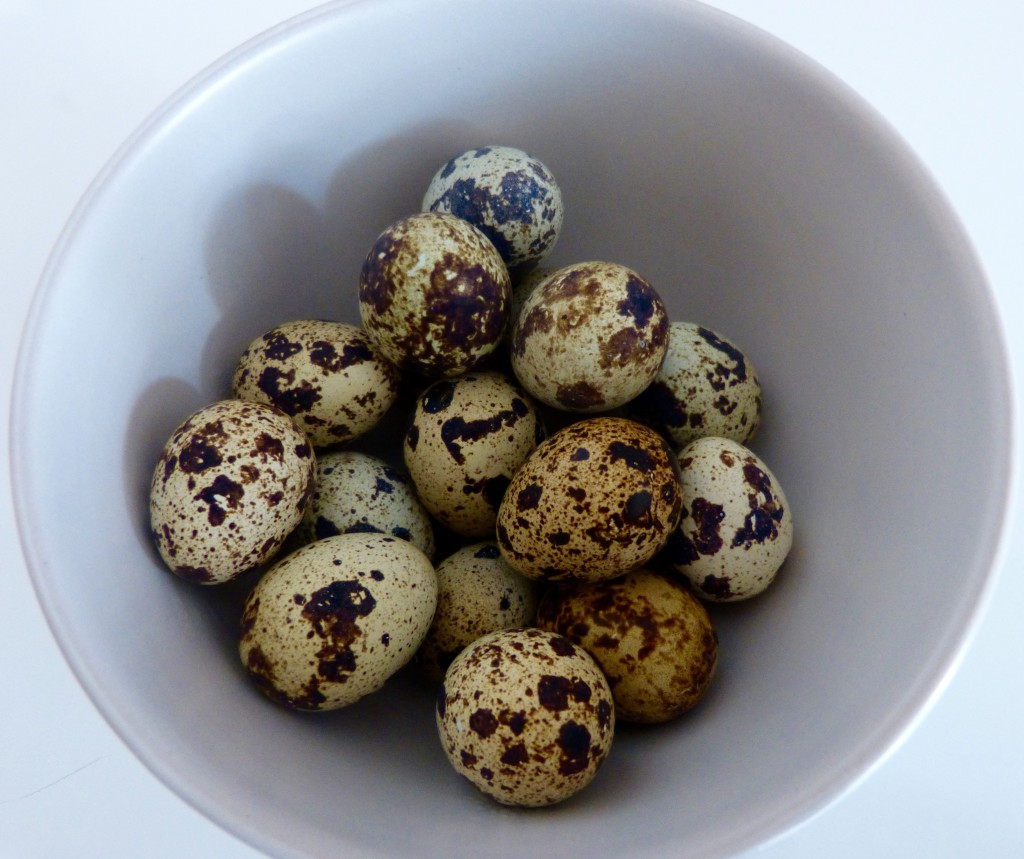 PREPARATION
Bring a pot of salted water to a boil.
Put the quail eggs gently in boiling water with a ladle.
Cook the quail eggs for 4 minutes .
Drain quail eggs and let them cool .
Peel cold quail eggs.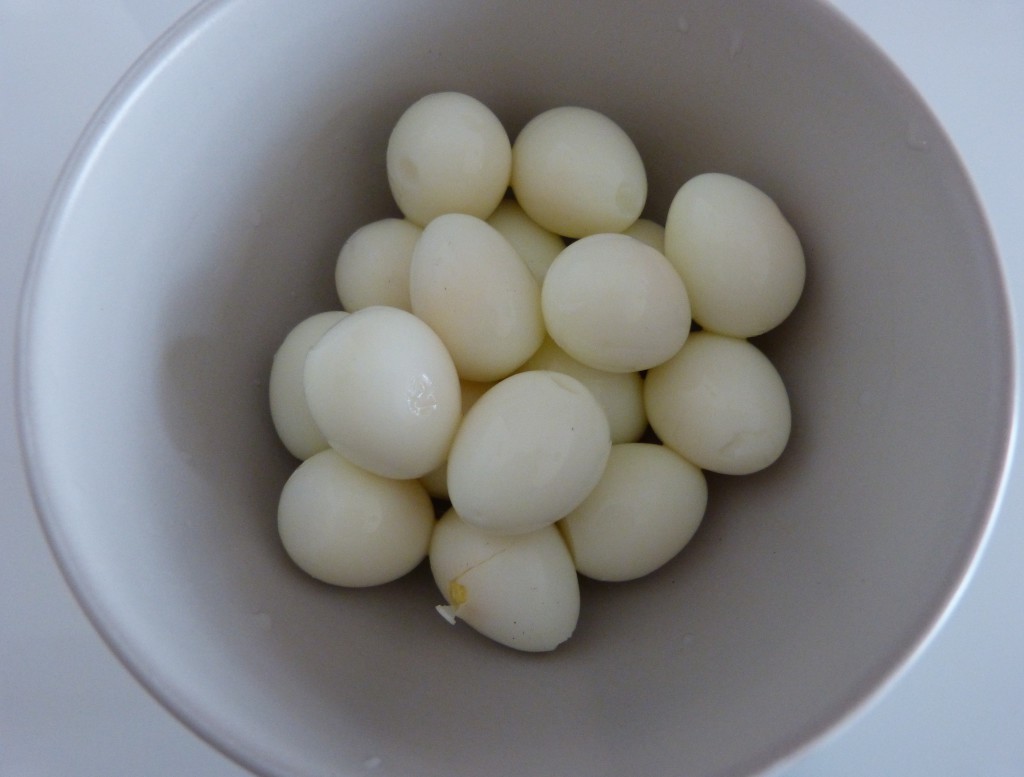 Cut the ham in 16 small rectangles.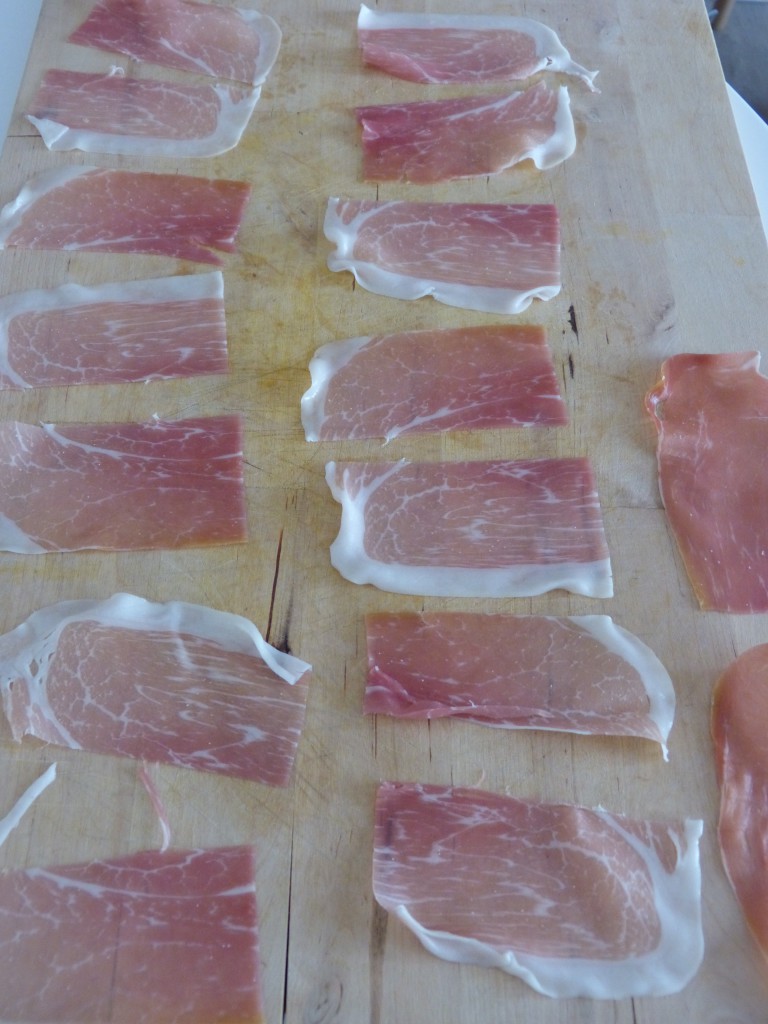 Fold each rectangle on itself.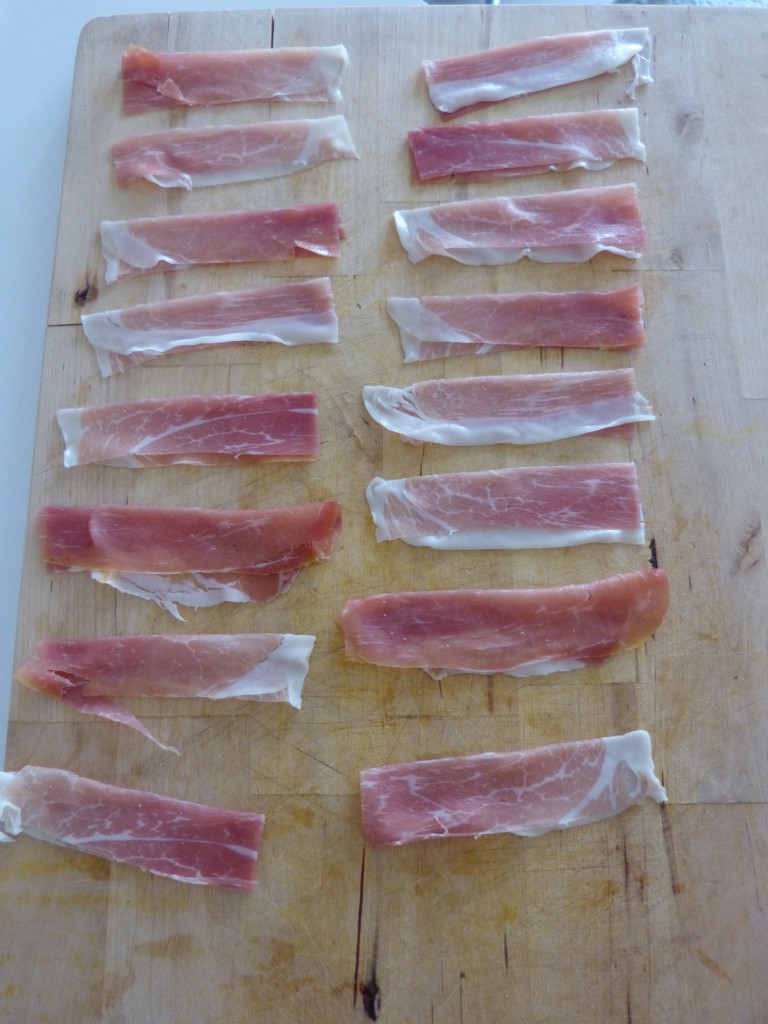 Roll a slice of ham around each quail egg and place a toothpick to maintain the ham on the egg.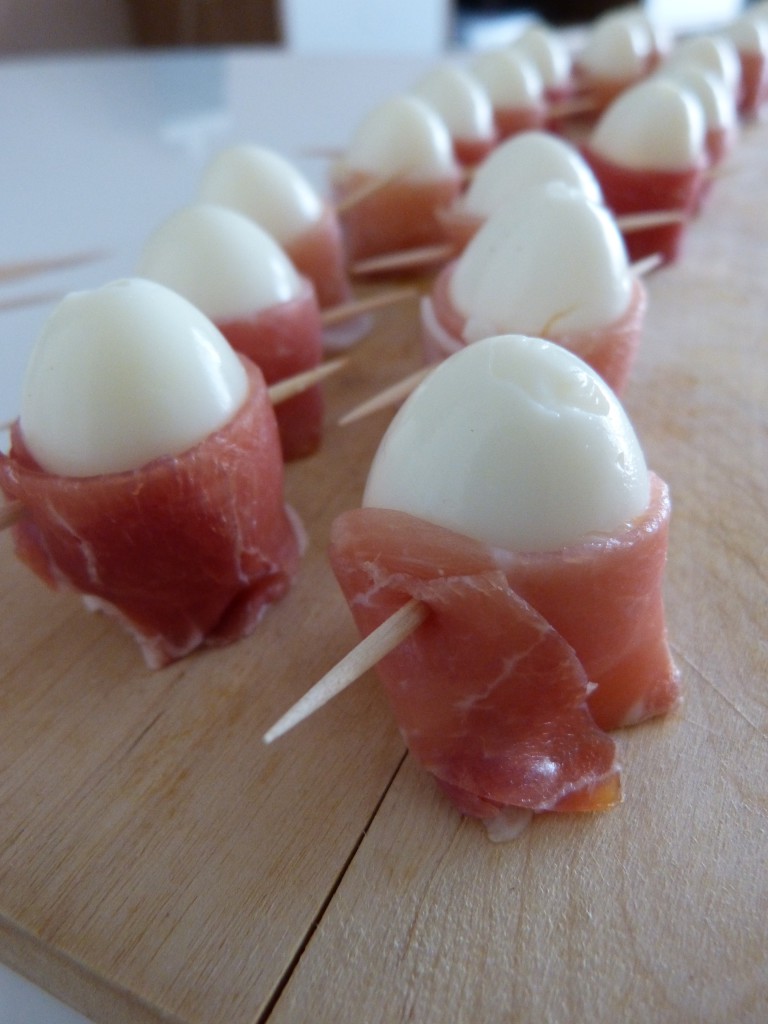 Put a bit of water in a flat bowl and some poppy seeds in another one.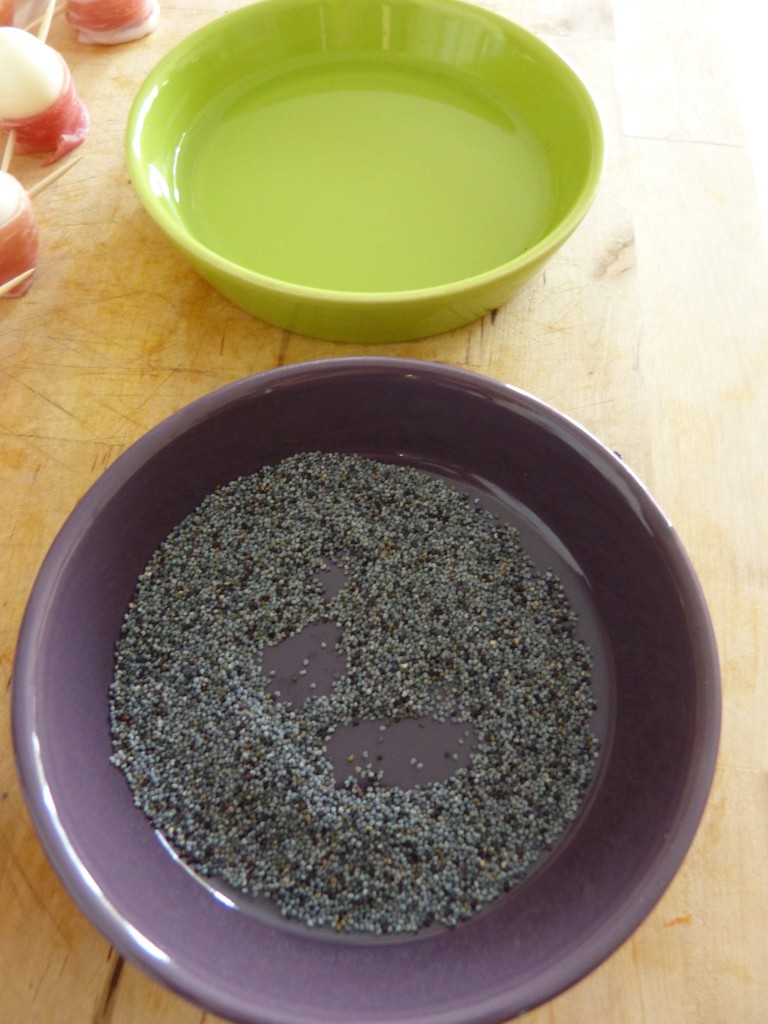 Dip the tip of each egg in water and then in poppy seeds.
Place in the fridge before serving.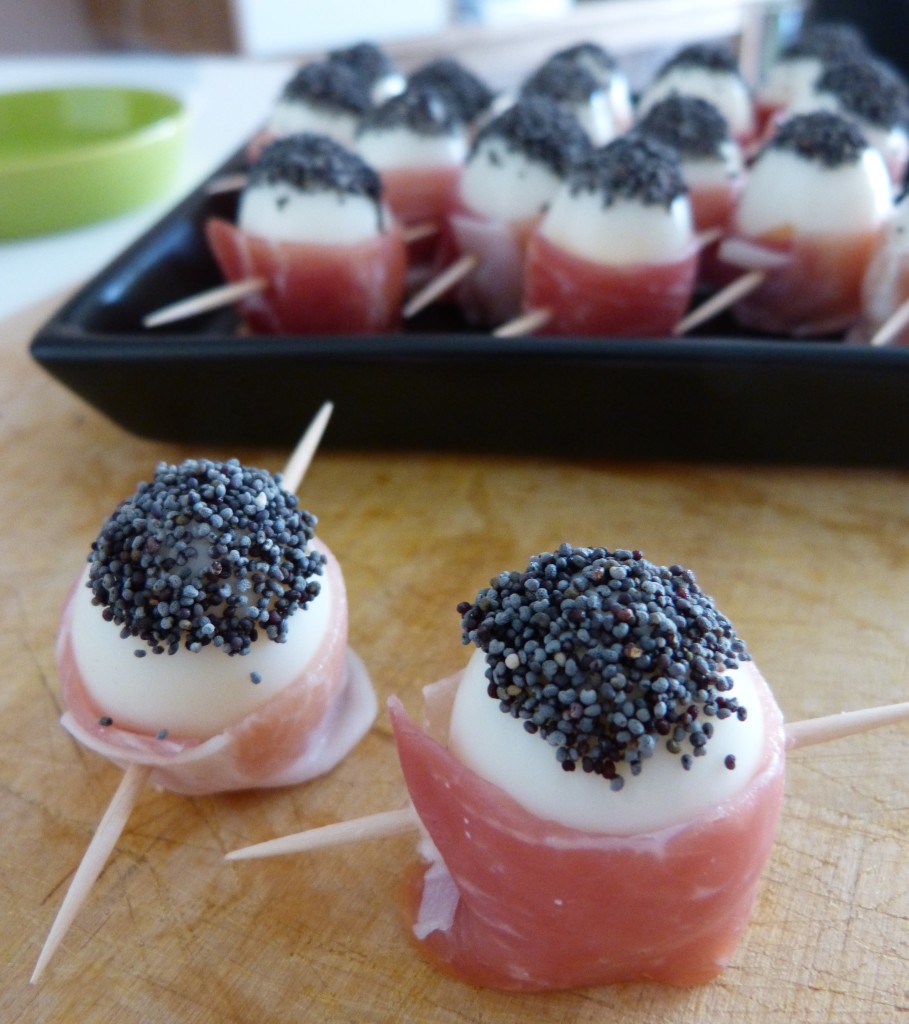 http://www.alternativesante.fr/allergies/allergies-tout-le-monde-a-t-il-oublie-l-oeuf-de-caille