Savoury Italian scones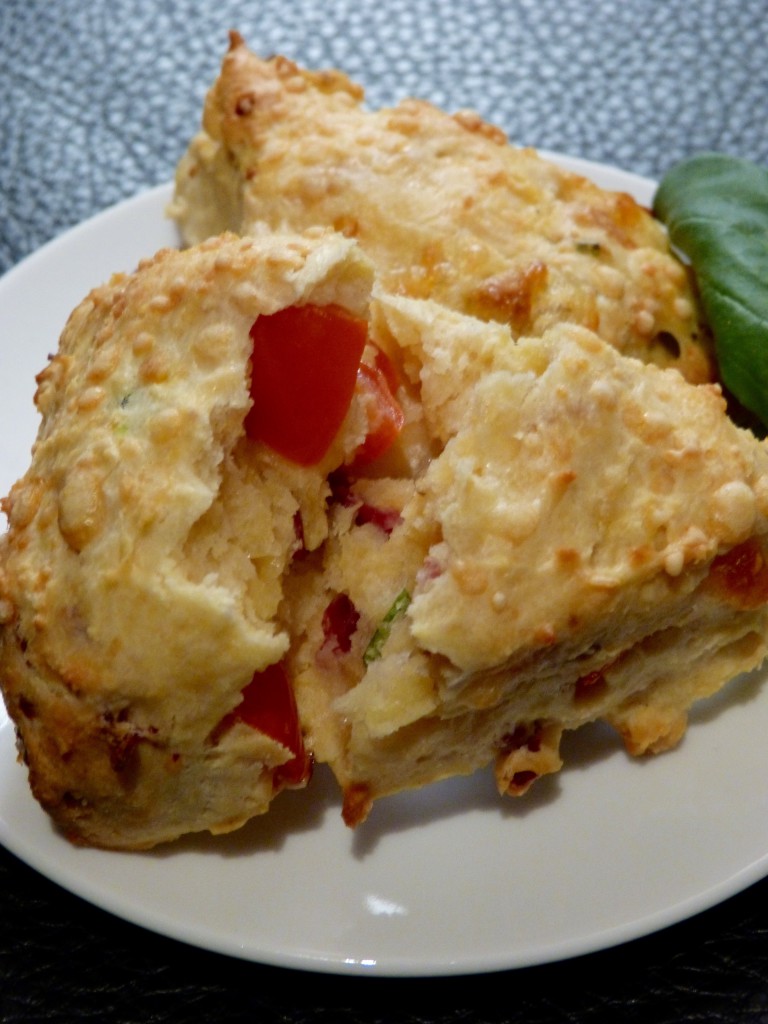 l Switch language for recipe in French l
You already know my weakness for sweet scones but there is a good news : scones could be also savoury. They will be perfect for an aperitif or a light evening meal to accompany a big salad or a good vegetable soup . Still very simple and quick to perform , they can be filled according to your wishes . I propose today savoury scones with Italian flavours with mozzarella , cherry tomatoes and Grisons' meat topping .
Savoury Italian scones
For 8 scones
Preparation time: 10min, Cooking time: 10 à 13min
Ingredients
300g flour
1 tsp baking powder
1 pinch of salt
40g cold diced butter
80g diced cherry tomatoes
50g Grisons' meat in small pieces
50g diced mozzarella
25g grated emmenthal
basil leaves
1 egg
20cl cream
PREPARATION
Preheat the oven to 220°C.
In a bowl, mix with your fingertips flour, salt, baking powder and butter until coarse crumbs.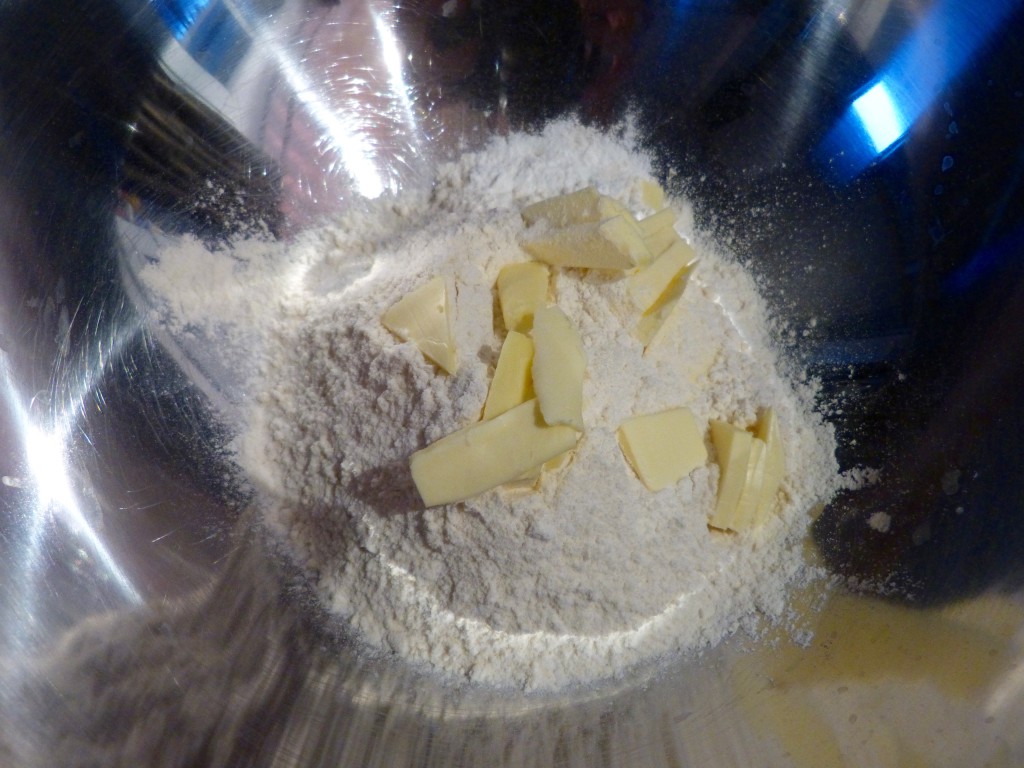 In a bowl, mix the cream with egg.
Add the liquid mixture in the solid mixture.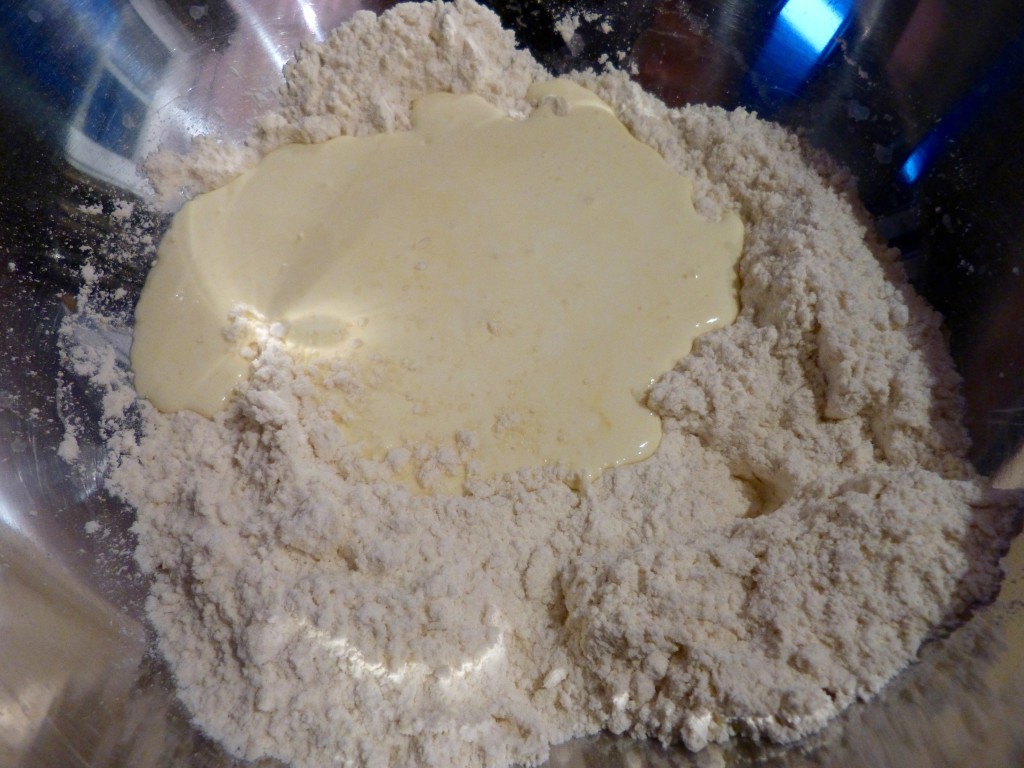 Mix a wooden spatula.
Add the cherry tomatoes, the mozzarella and the Grisons' meat. Mix again with the wooden spatula.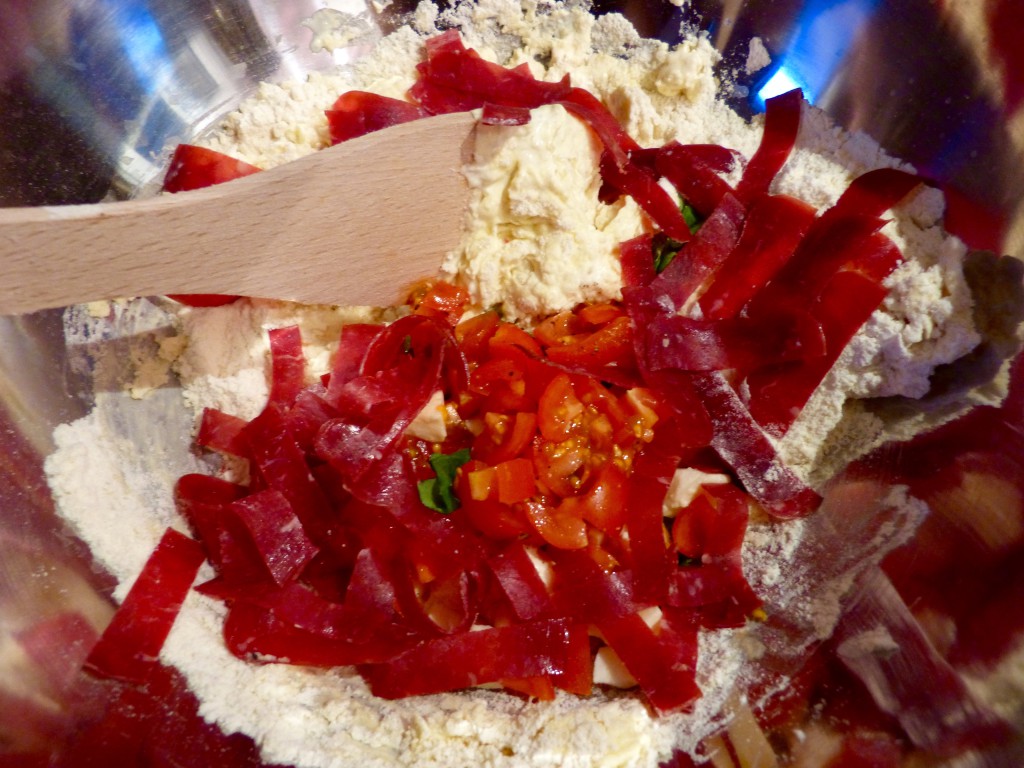 Finish to mix with your hands and form a ball.
Flatten the ball by hand on a sheet lined with parchment paper.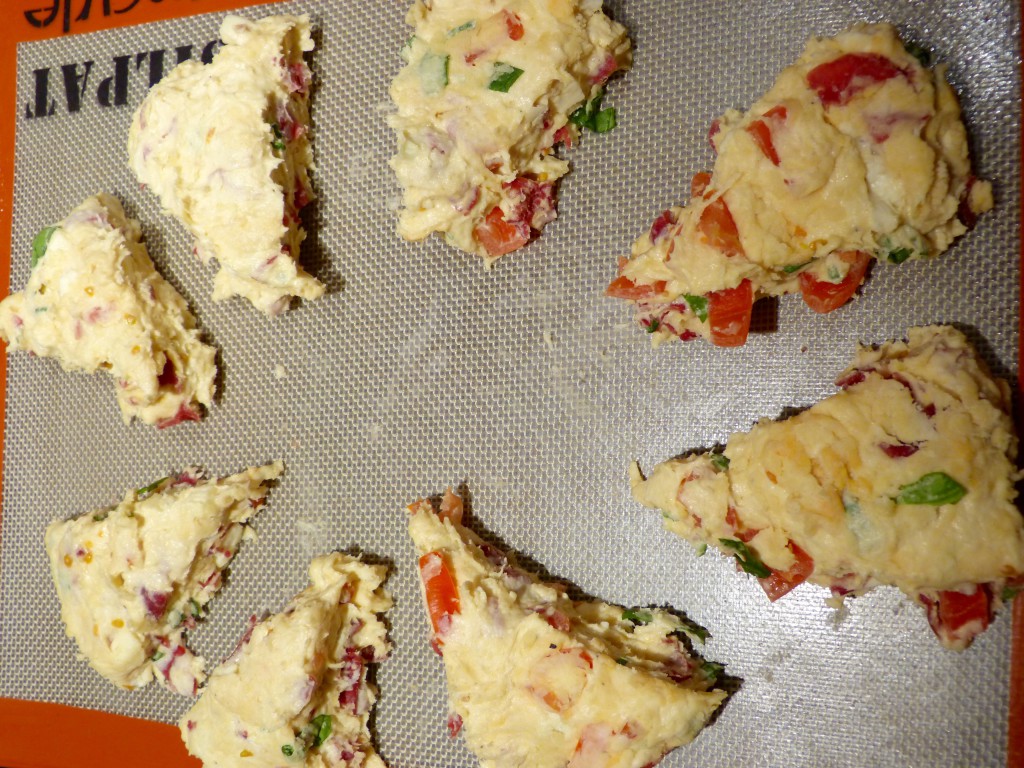 Sprinkle with emmenthal.
Bake the scones for 10-13 minutes. They will swell slightly and will be cooked when it sounds hollow when tapped on. The finger should not sink .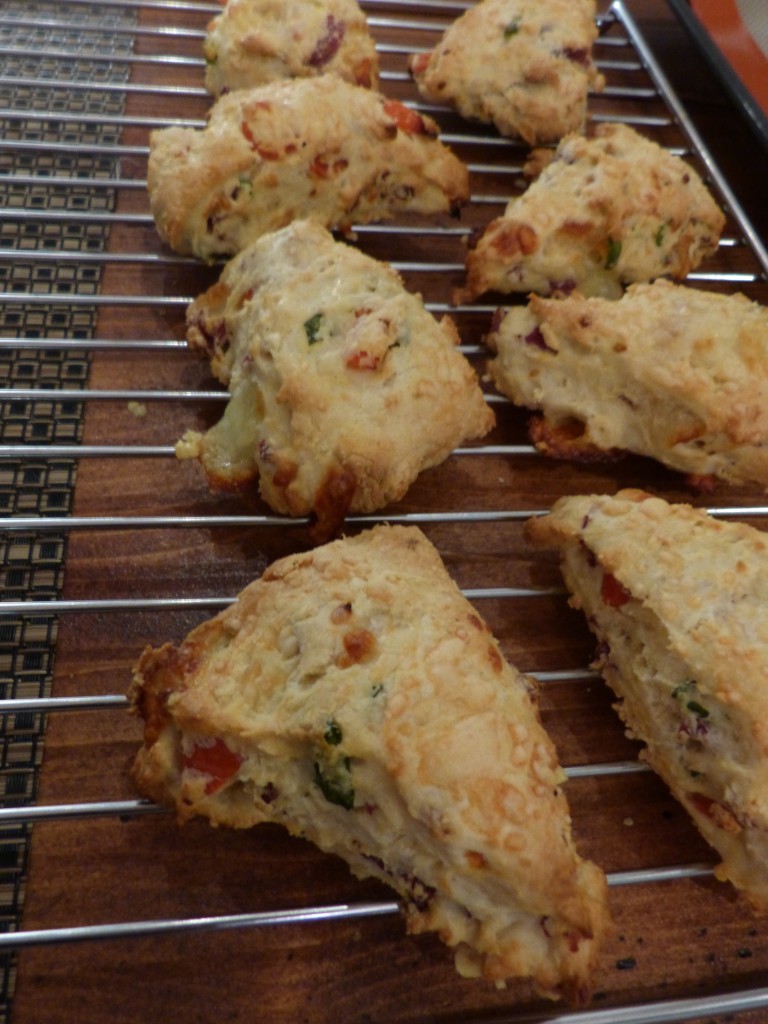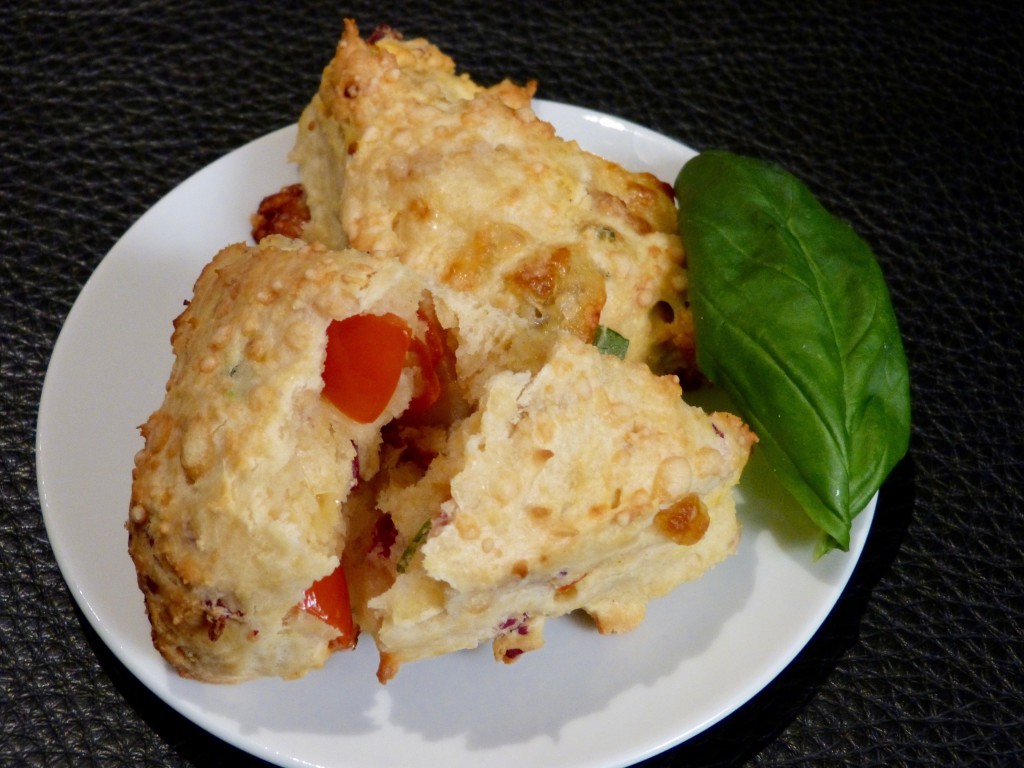 Enjoy!
Scones are best fresh and it is best to eat them the baking day. The next day , they will become less crunchy and wet (they operate much like the bread in fact !). Then I suggest to freeze your remaining scones and take them out 2 to 3 hours before eating them , they will be as good as the day of their making .