Tortellini tomato soup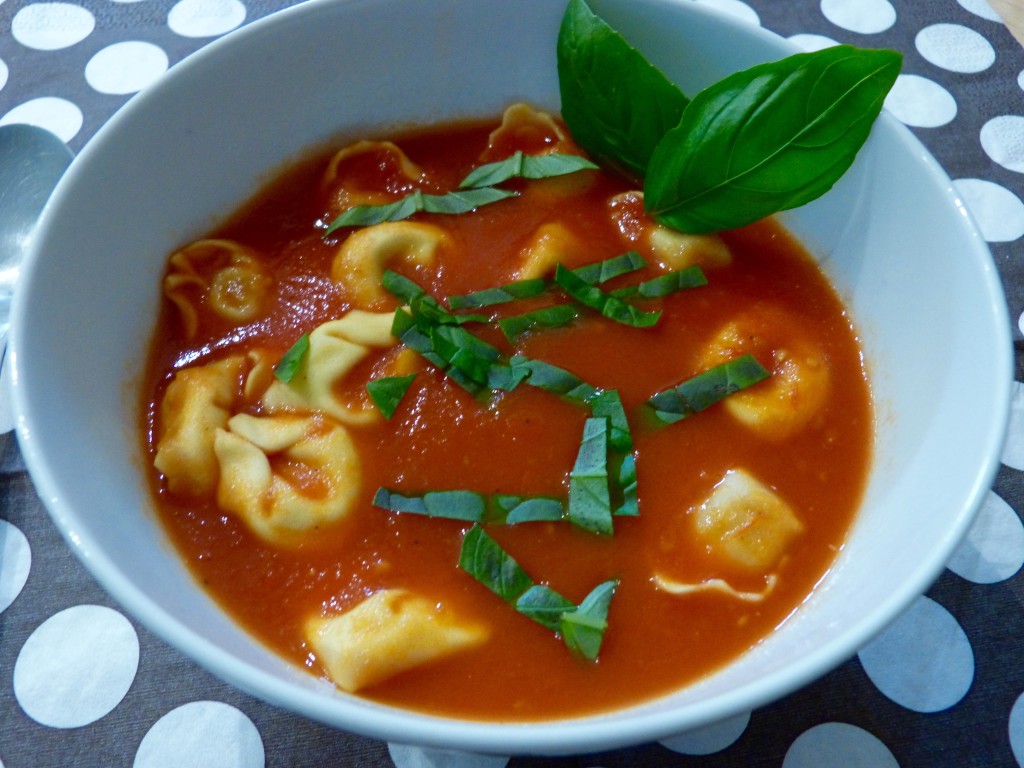 l Switch language for recipe in French l
Fresh tomatoes and stuffed tortellini take classic tomato soup to a whole new level! Easy, quick, healthy, and SO tasty!  You can choose any of stuffed tortellini you want: cheese, ham, beef, spinach tortellini …! If it's not the tomato season you can make this recipe with cherry tomatoes or replacing the quantity of fresh tomatoes for the same amount of tomato pulp. You can of course remove the tortellini in this recipe and add some fresh cream and get a tasty tomato soup !
Tortellini tomato soup
For 4 servings
Preparation time: 5 min, Cooking time: 20min
Ingredients
1 minced onion
500g fresh tomatoes, diced  (cherry tomatoes or tomato pulp if it's not tomatoes season)
70g tomato paste
1 can of tomato pulp
500g water
1 stock
250g tortellini of your choice
Salt and pepper
Some basilic leaves
Parmesan or grated swiss cheese (optional)
1 tbsp olive oil
PREPARATION
In a saucepan, cook the onion until golden brown with a tbsp of olive oil.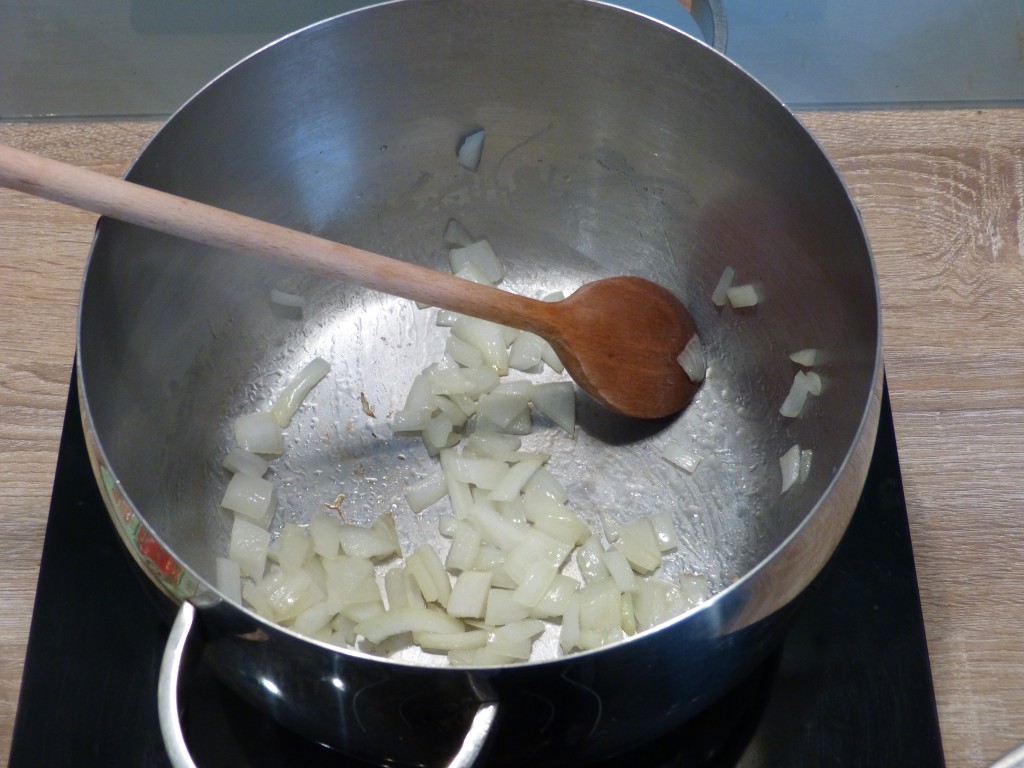 Add tomato paste and diced tomatoes. Cook a few minutes.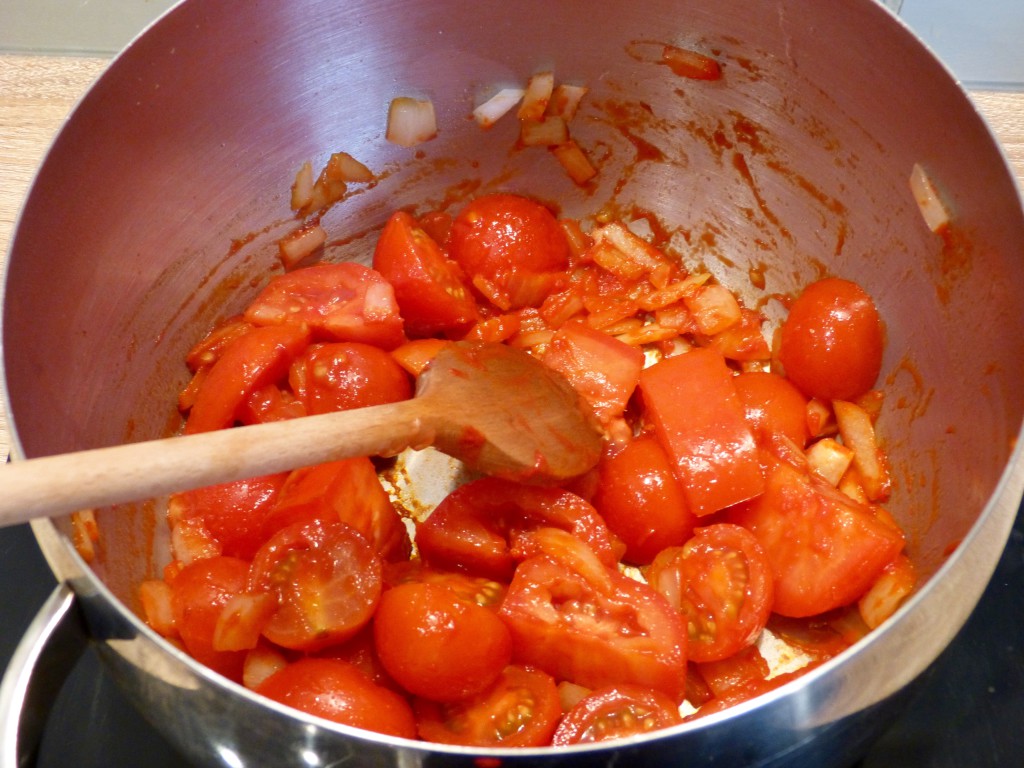 Pour the tomato pulp and water.
Add the stock and bring to boil.
Simmer for 20 minutes, with a cover.
Mix the soup with a mixer.
Add salt and pepper if necessary.
Cook the tortellini in boiling water, the time indicated on the package minus 1 min. You can pretty much cook tortellini directly into your soup.
Drain the tortellini and plunge into tomato soup .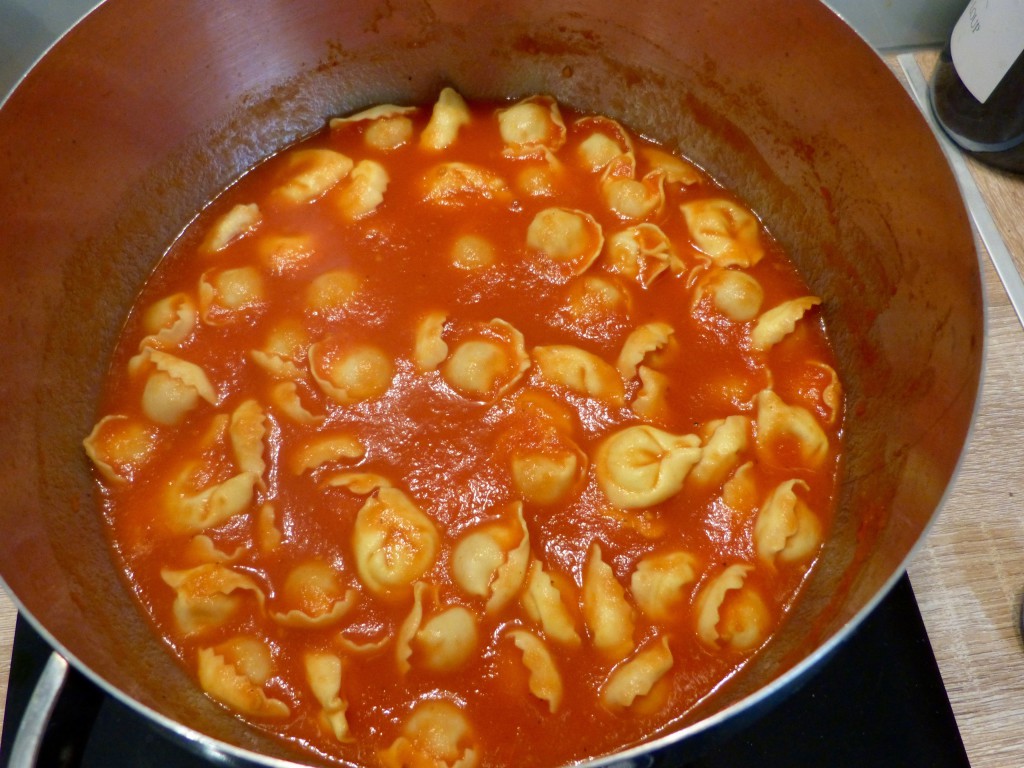 Stir and cook 2 to 3 minutes more.
Serve with some chopped basil leaves and grated parmesan or swiss cheese .