Pears and chocolate pie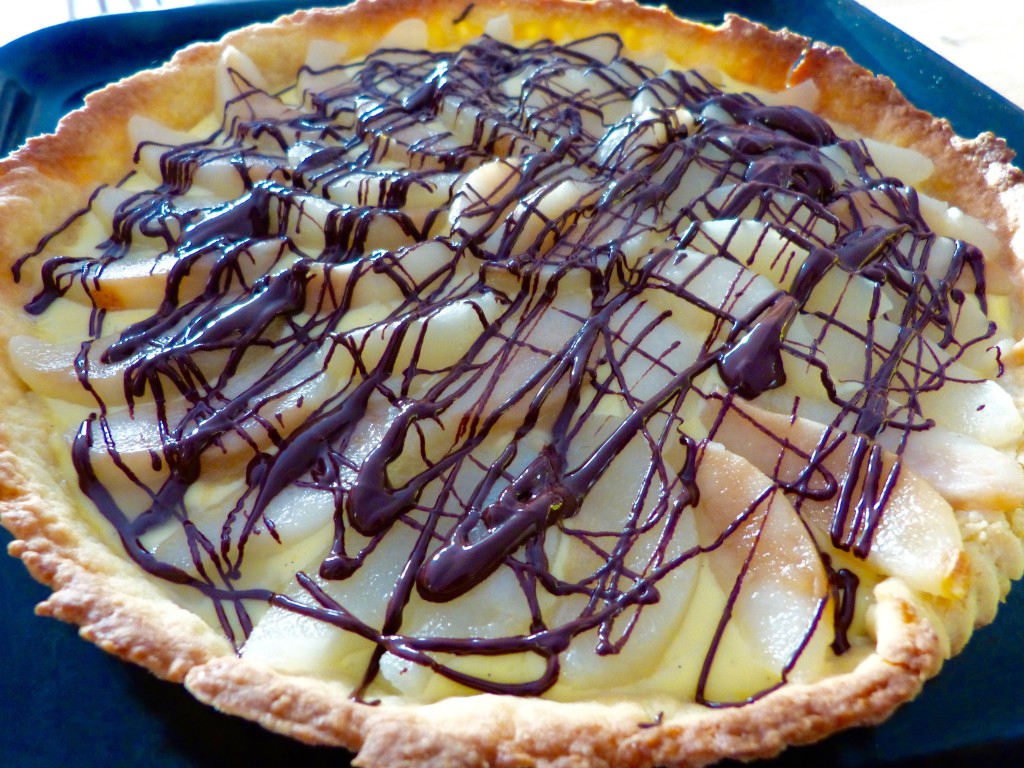 l Switch language for recipe in French l
I 'm not really a fan of pears but when it comes to eating pears on a sweet almond pastry, covered with custard and crunchy chocolate then I say YES! That's being greedy! My pears come from a local producer with the basket of fruit and vegetables that I regularly take each week. One way to have to cook fruits and vegetables that are not common, or that you aren't really used to eat ! And above all a good excuse to make a delicious dessert 😉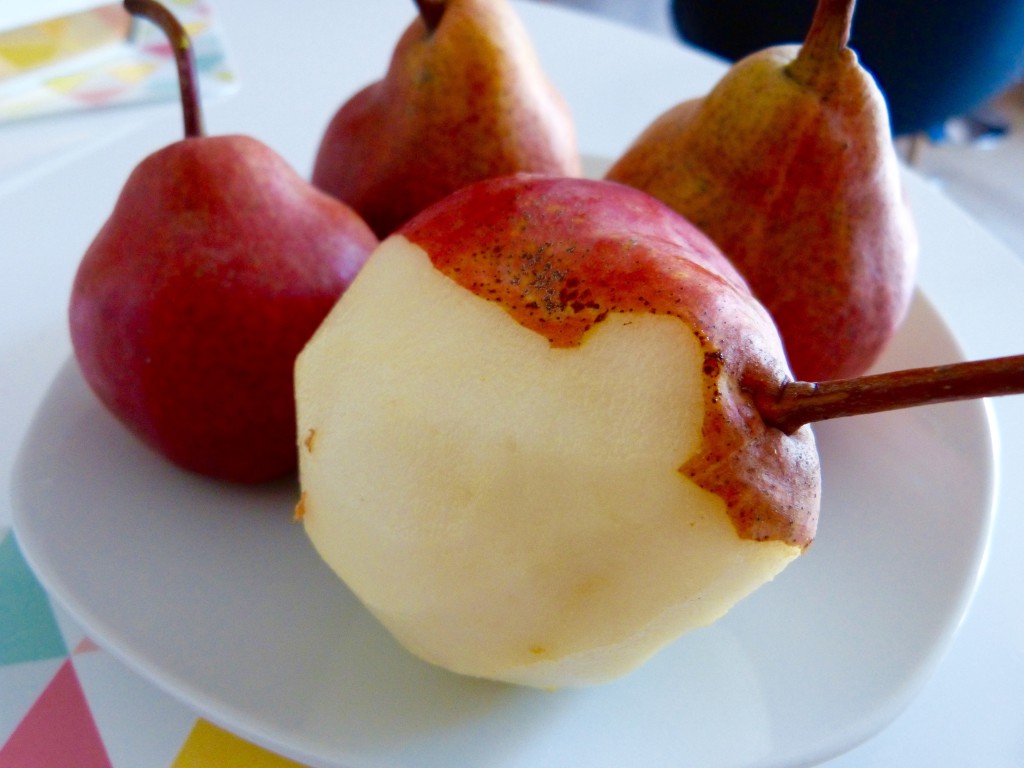 Pears and chocolate pie
For 6 servings
Preparation time: 20 + 30 + 5 min = 55min    Cooking time : 5 + 30 + 10 min = 45min
Refrigeration time: 2 + 1 + 1 h = 4h
Sweet almond pastry
Ingredients
120g butter
70g icing sugar
25g almond powder
1 pinch of salt
1 egg
200g plain flour
Custard
Ingredients
1/2 vanilla bean
20cl whole milk
2 egg yolks
40g caster sugar
15g corn flour
Filling
Ingredients
6 William pears
1 tbsp organic lavander honey
1 knob of butter
water
50g dark strong chocolate
PREPARATION
Sweet almond pastry
In a bowl, combine flour , butter cut into small pieces , icing sugar , almond powder , salt and egg. Combine without overworking the dough and form a ball.
Wrap in plastic wrap and refrigerate at least 2 hours before using . It will be easier to spread .
Custard
Scrape the vanilla bean using the tip of a knife. Pour the milk into the pan , add 1/2 vanilla bean and seeds and bring the milk until simmering . Remove from heat and immediately cover and leave to infuse for 15 minutes .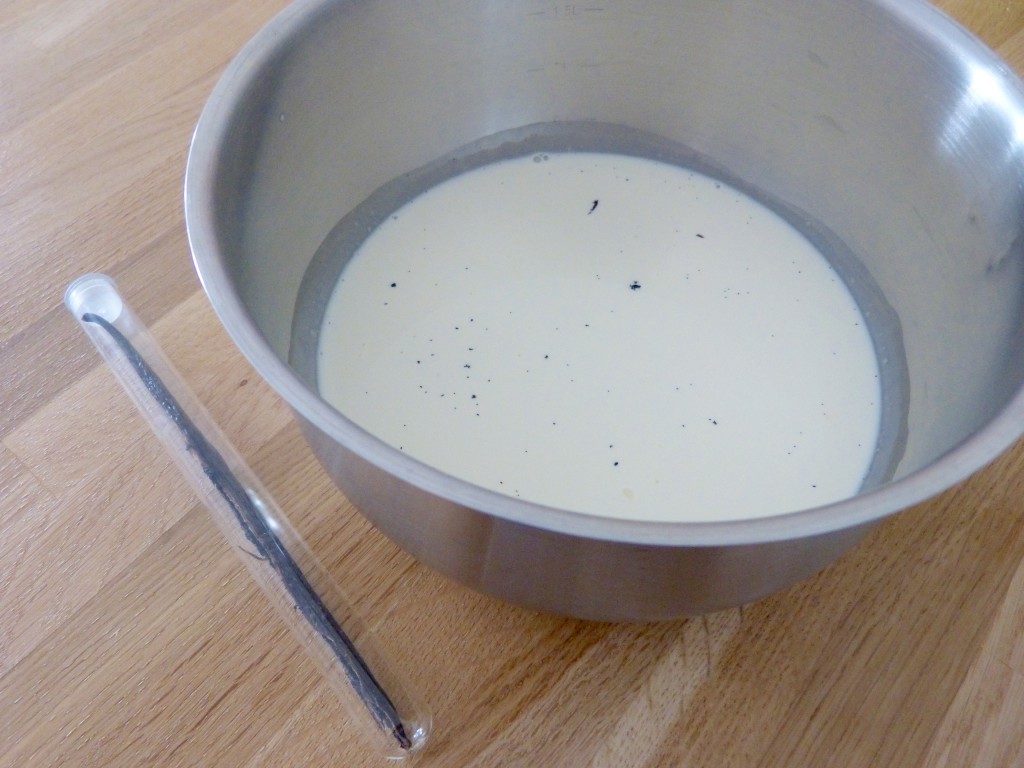 In a bowl whisk the egg yolks and sugar until the mixture whitens . Stir in the cornflour .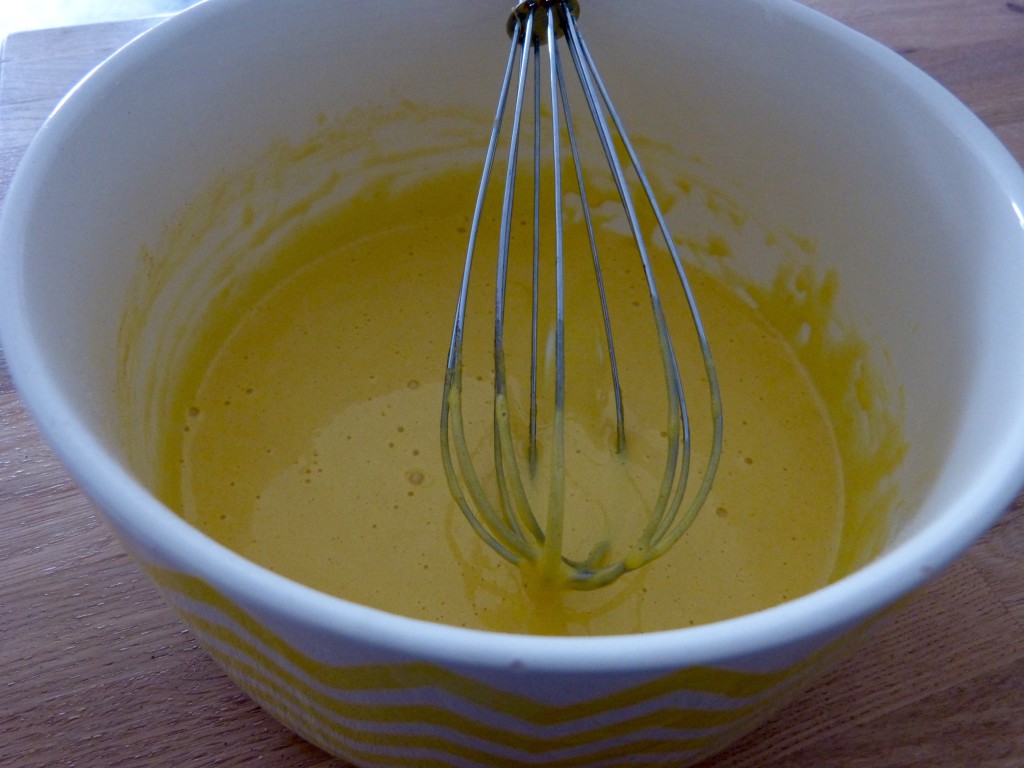 Remove the vanilla bean from the milk and heat again until simmer.
Pour 1/3 of hot milk onto the egg, cornstarch and sugar mixture and whisk.
Put the liquide in a saucepan.
Bring to boil , whisking and making sure to scrape the sides of the pan.
Remove the cream from heat and pour it into a bowl. Cover with a plastic wrap. Let cool.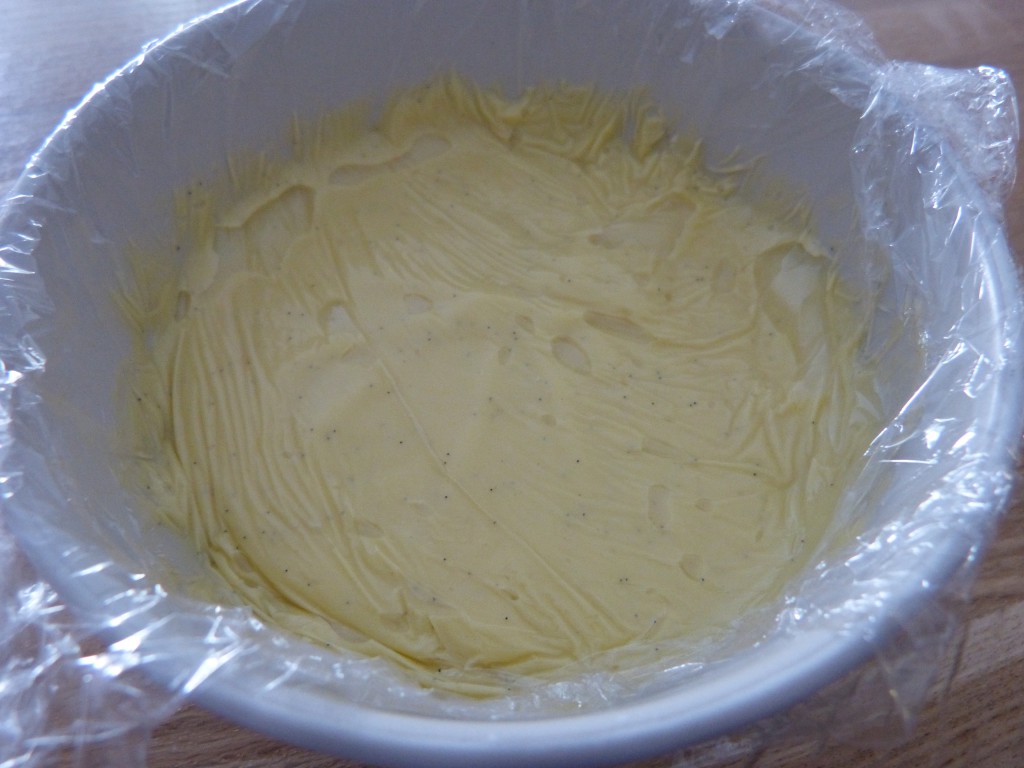 Cooking pears
Peel the pears and cut them into thin slices.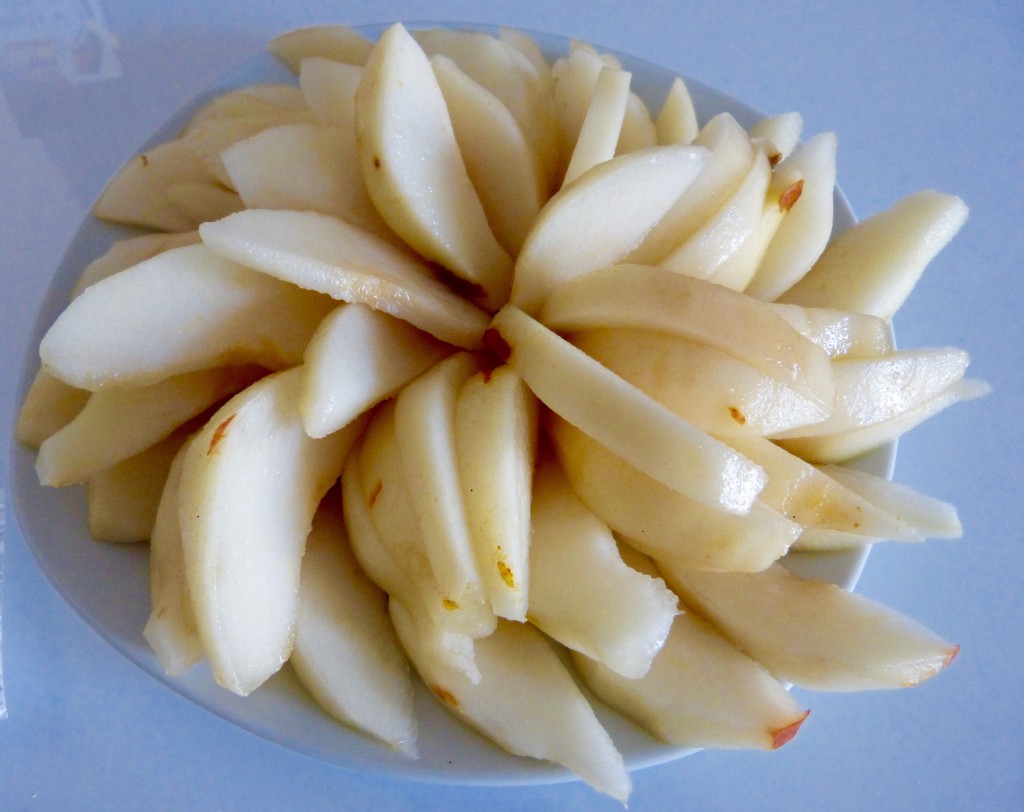 In a frying pan, melt a knob of butter and add sliced ​​pears .
Add honey and a little of water. Cook pears until they are soft.
Pie making
Preheat the oven to 200°C.
Remove dough from refrigerator and roll out the dough gently with a rolling pin .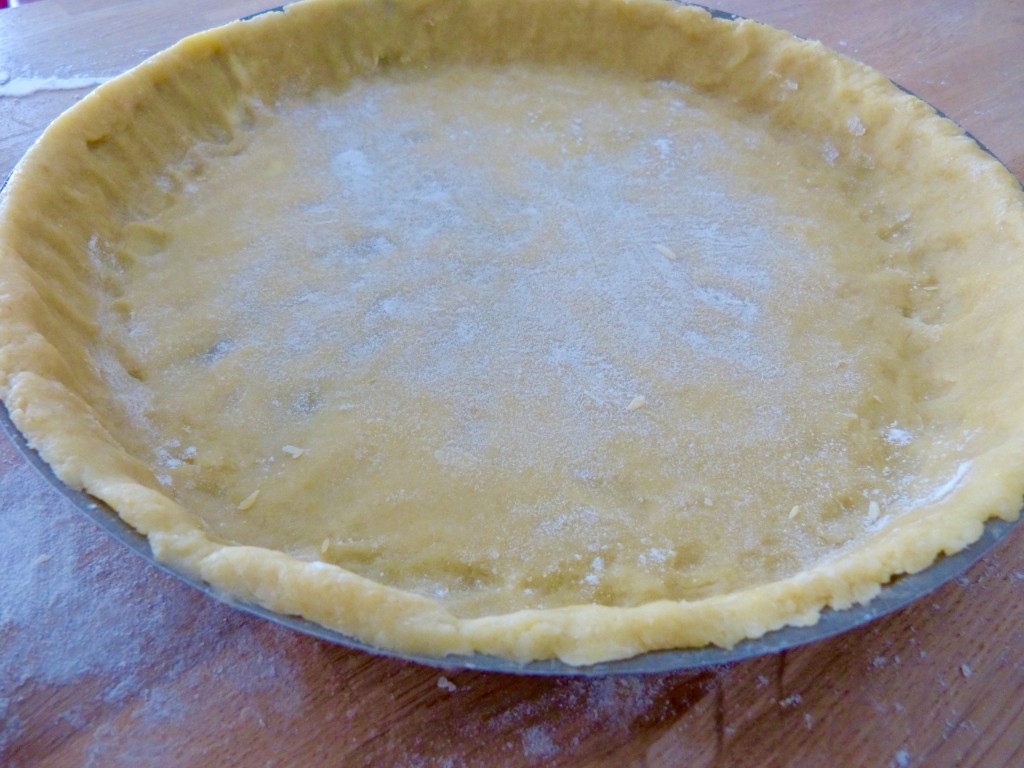 Place the dough in a pie dish , cover with baking paper and beans and bake for 30 minutes until it is golden brown.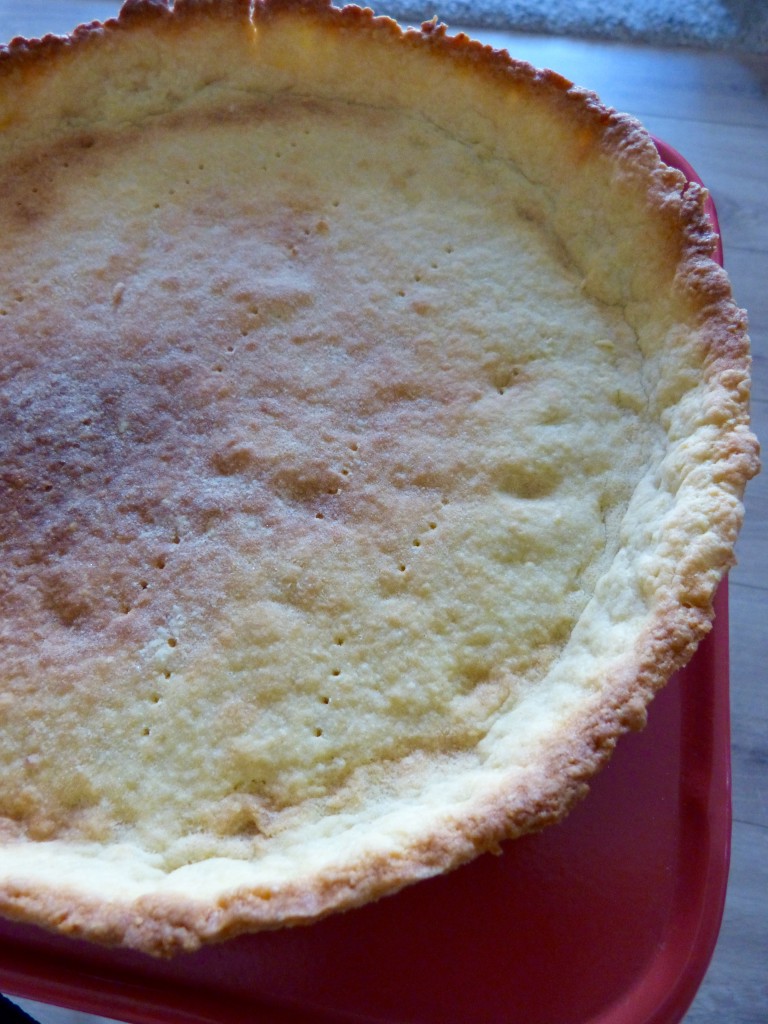 Remove dough from oven and remove baking paper and beans
Cover the pastry with the custard.
Cover the custard with pears.
Melt the chocolate in the microwave . Using a teaspoon dipped in chocolate, let flow a dash of chocolate on the pie.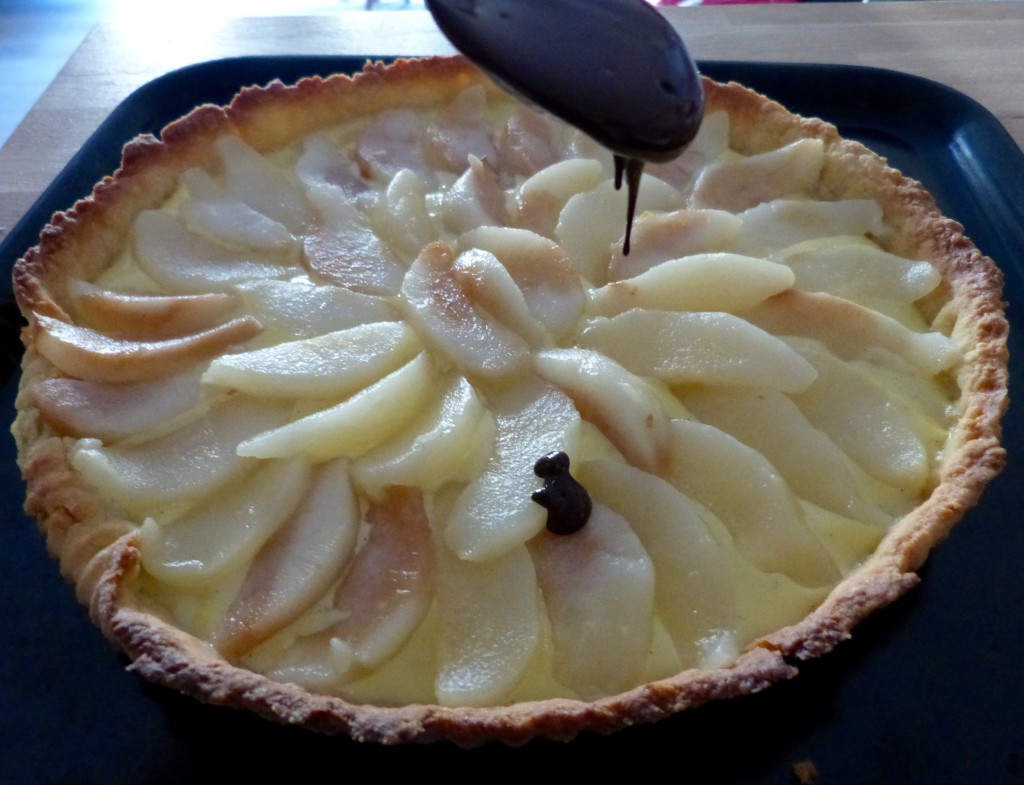 Cool completely at room temperature.
Put in the fridge until serving.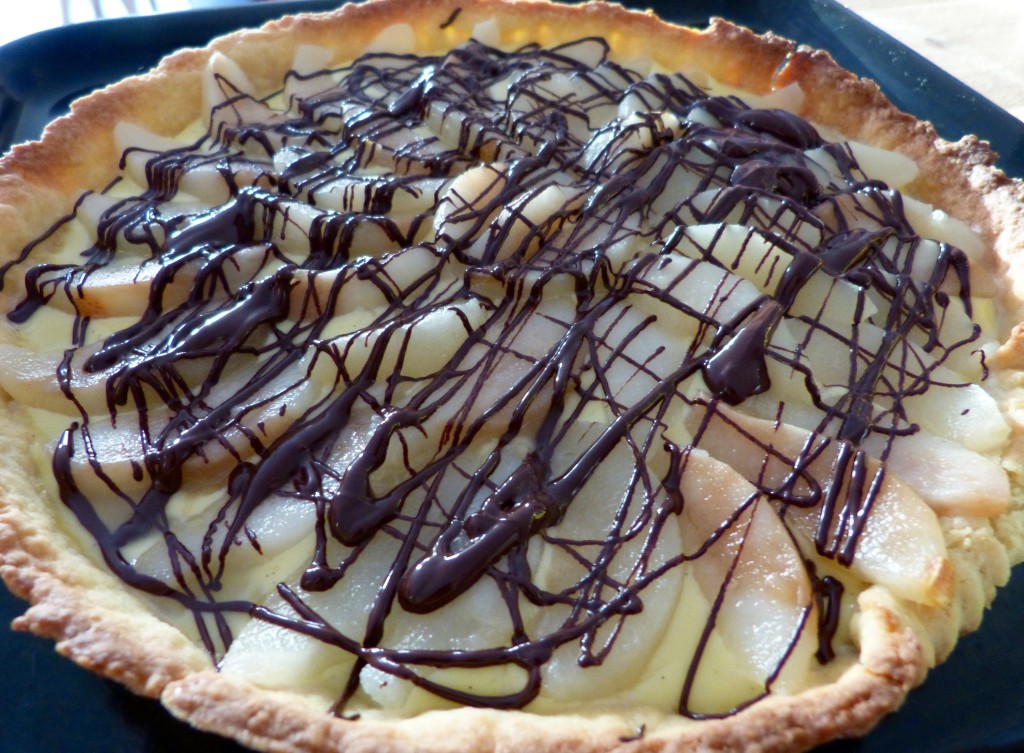 If you still have pastry you can make beautiful chocolate shortbreads . Roll the dough, cut it with a cookie cutter , and bake for 20 minutes. Top with melted chocolate and chill in the fridge for 30 minutes before serving. Chocolate will be so crisp !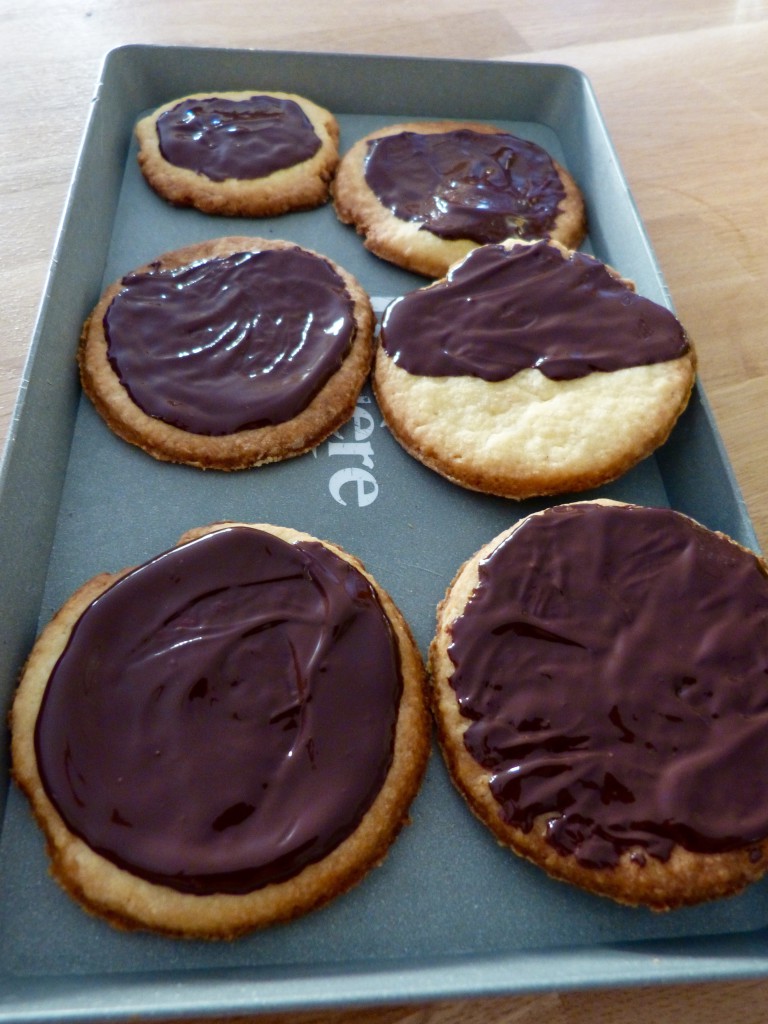 Custard and sweet almond pastry recipes are coming from the book Ladurée The Sweet Recipes from chêne edition.