Veggie bowl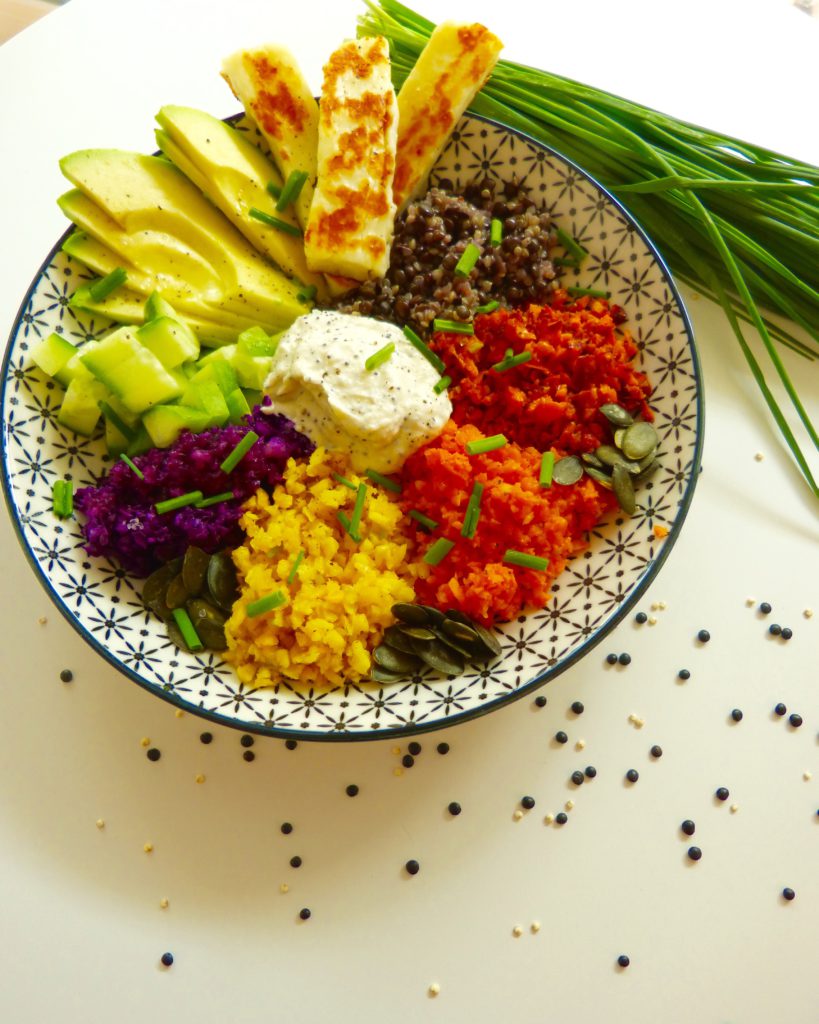 l Switch language for recipe in French l
Veggie bowl
For 2 Veggie bowls
Preparation time: 30 min, cooking time: 20 min
Ingredients
3 tbsp sour cream
1 tsp tahini
1 tsp poppy seeds
Salt and pepper
3 tbsp hazelnut oil
2 tbsp cider vinegar
1 tbsp water
1 tsp mustard
3 tsp honey
salt and pepper
Ideas for vegetables : carrots, red cabbage, avocado, cucumber
Chives
Pumpkin seeds
1/2 cup of a mix of Beluga Lentils and quinoa
100g halloumi
1 tsp olive oil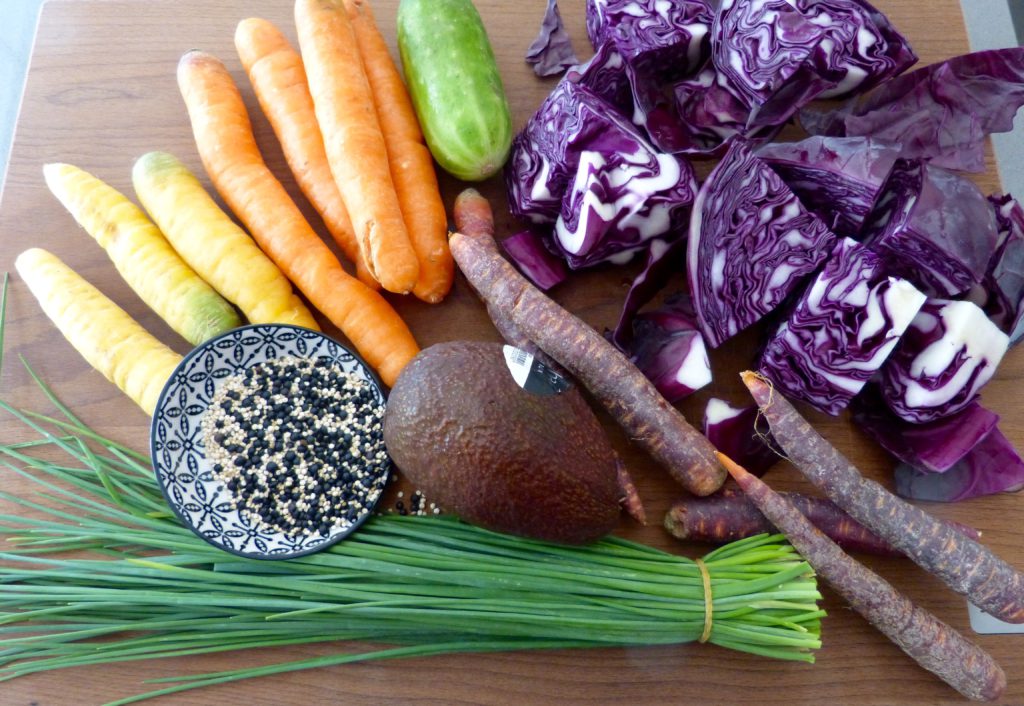 PREPARATION
Cook the mix of beluga lentils and quinoa according to the instructions on the pack.
Drain and let cool.
Rince and peel the vegetables.
Cut the vegetables according to your convenience : cubes, sticks, minced …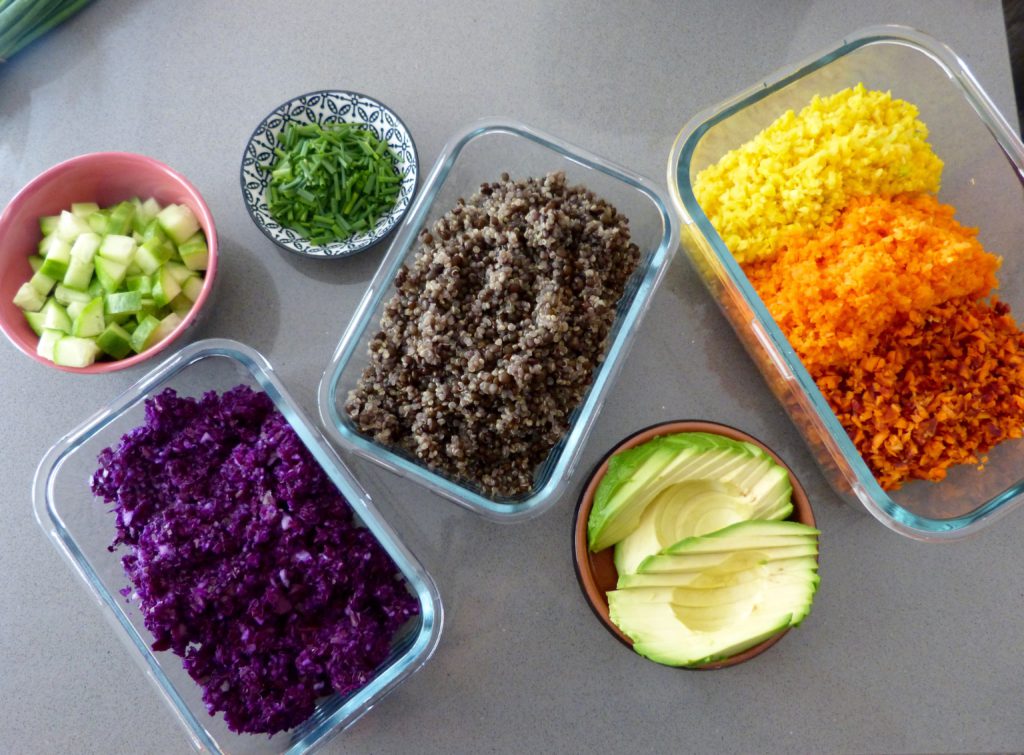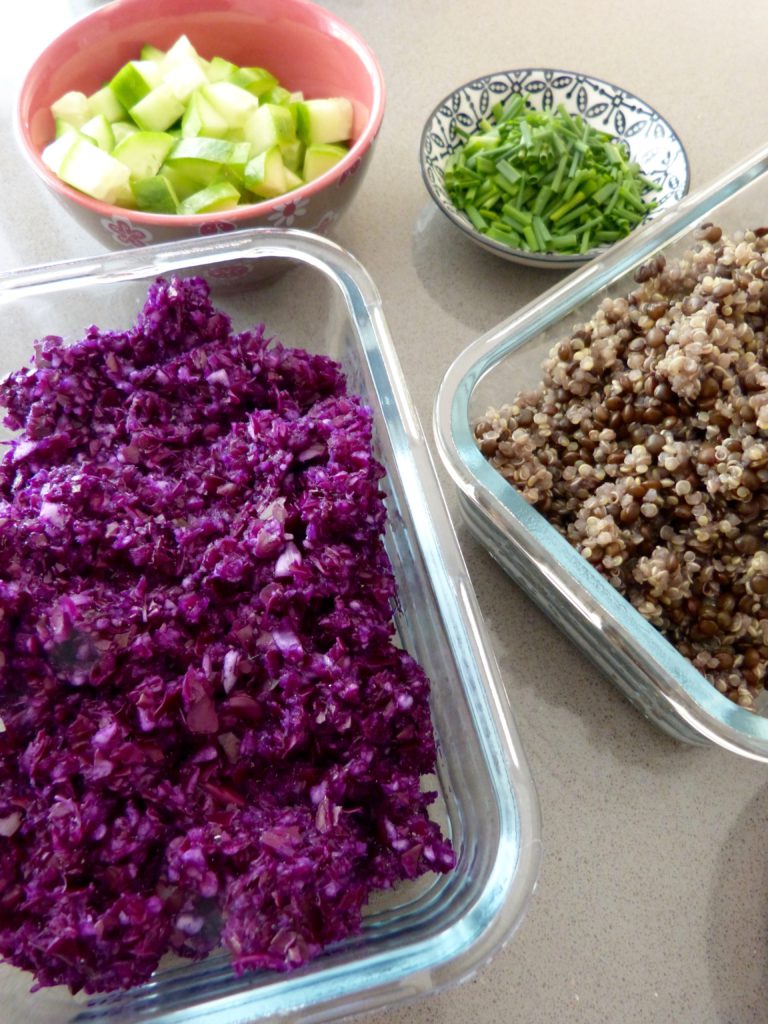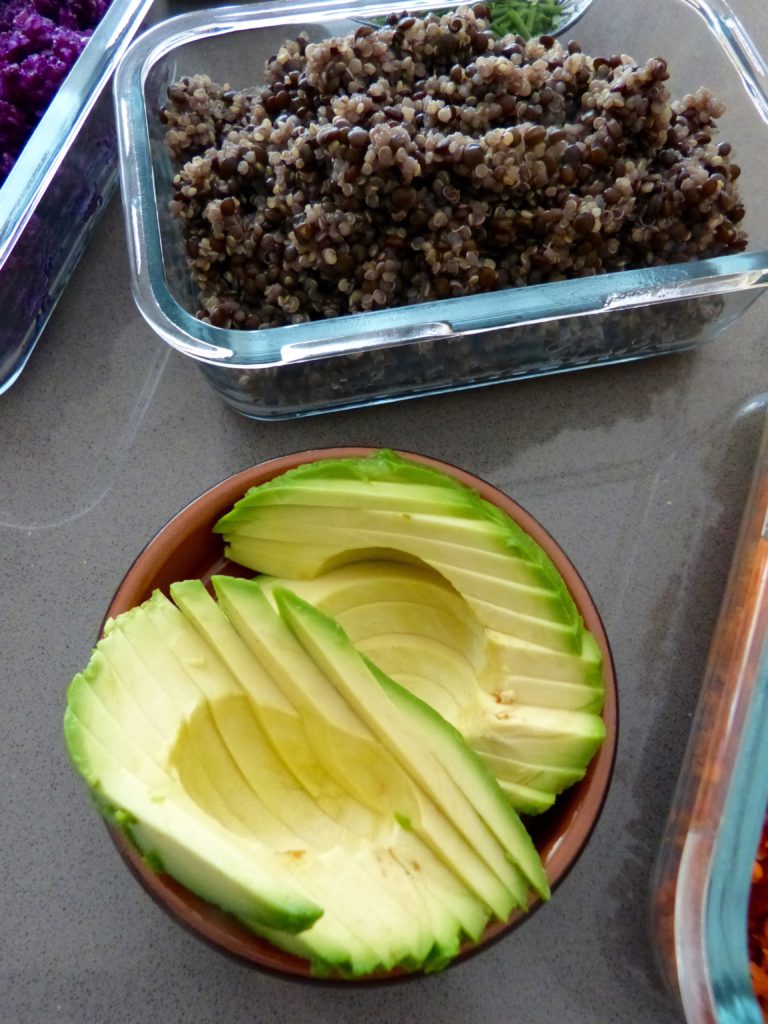 Chop the chives.
Prepare the tahini sauce by mixing the sour cream, the tahini and the poppy seeds together. Add salt and pepper.
Prepare the hazelnut dressing by mixing hazelnut oil, vinegar, mustard, honey and water. Add salt and pepper.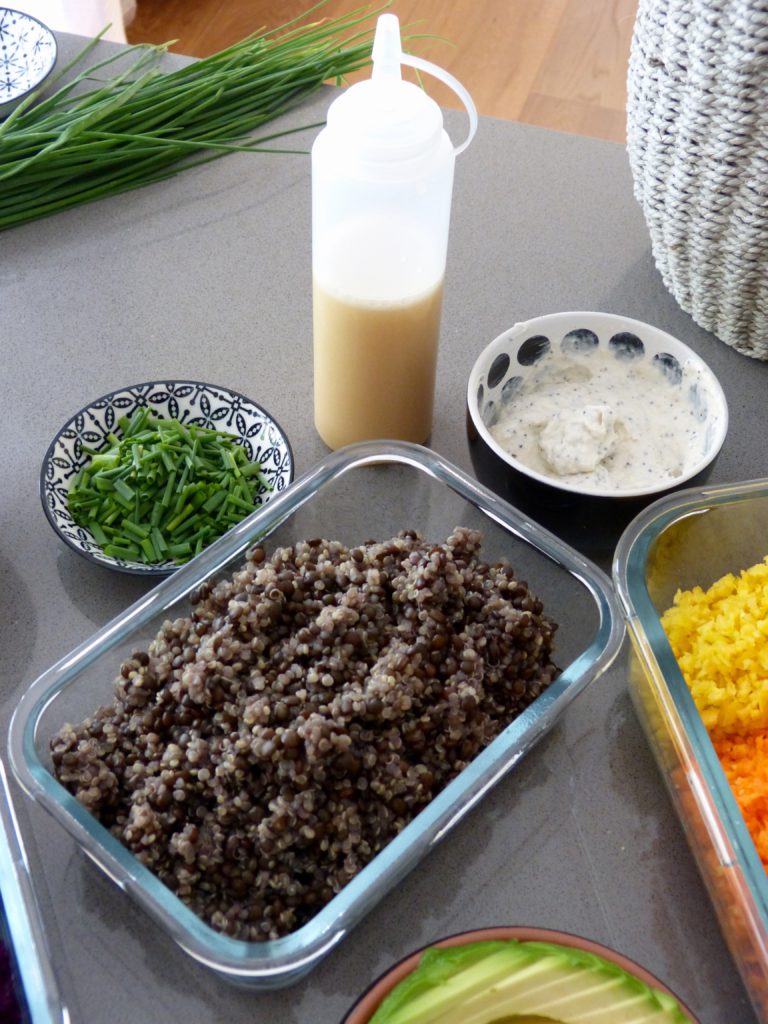 Cook in the sliced halloumi in a sauce pan sliced with olive oil until golden brown.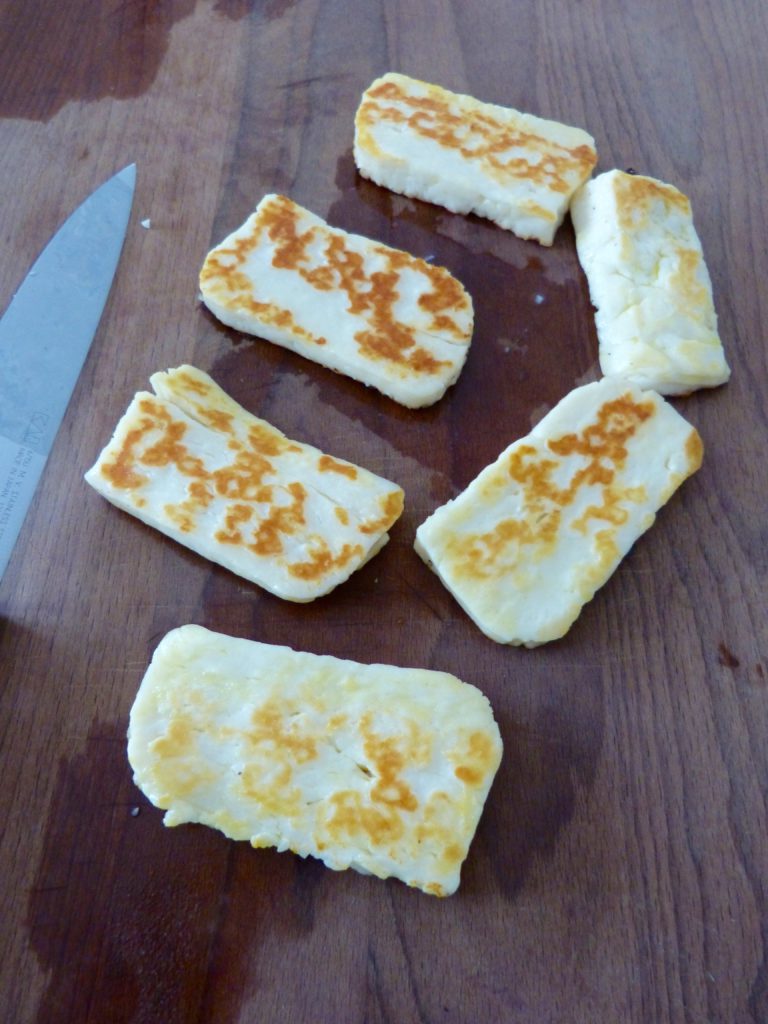 Dresse the plate by alternating the colours. Sprinkle some chives and pumpkin seeds. Pour the dressing and   lay down some tahini sauce in the middle of the plate.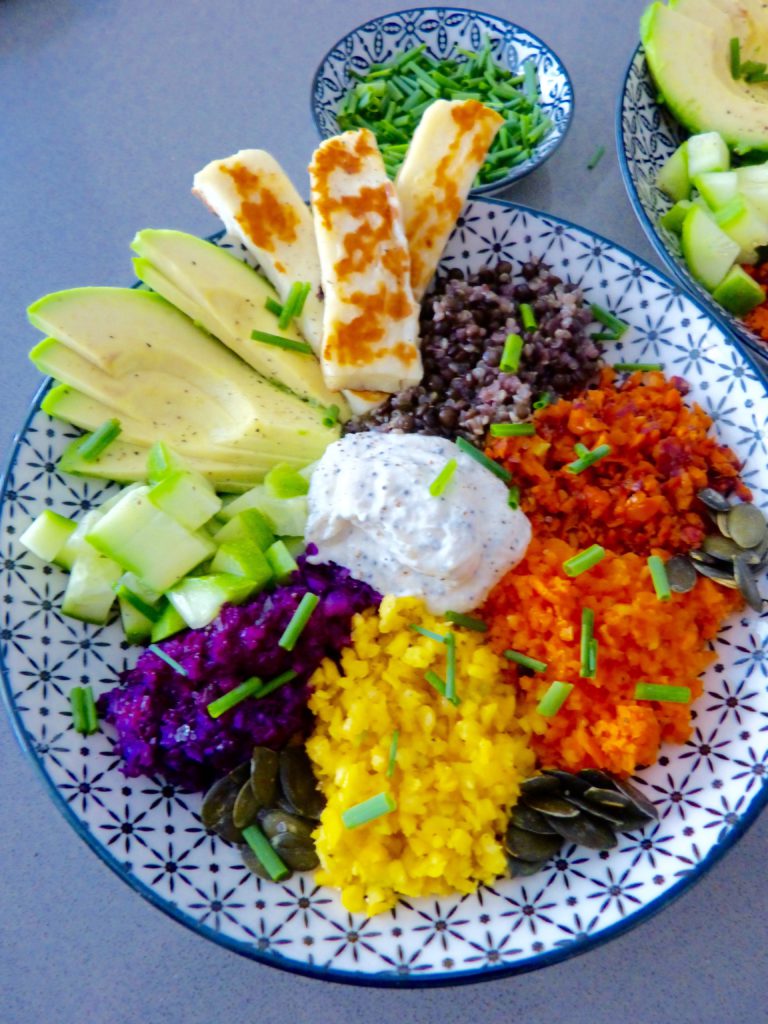 Bon appétit  !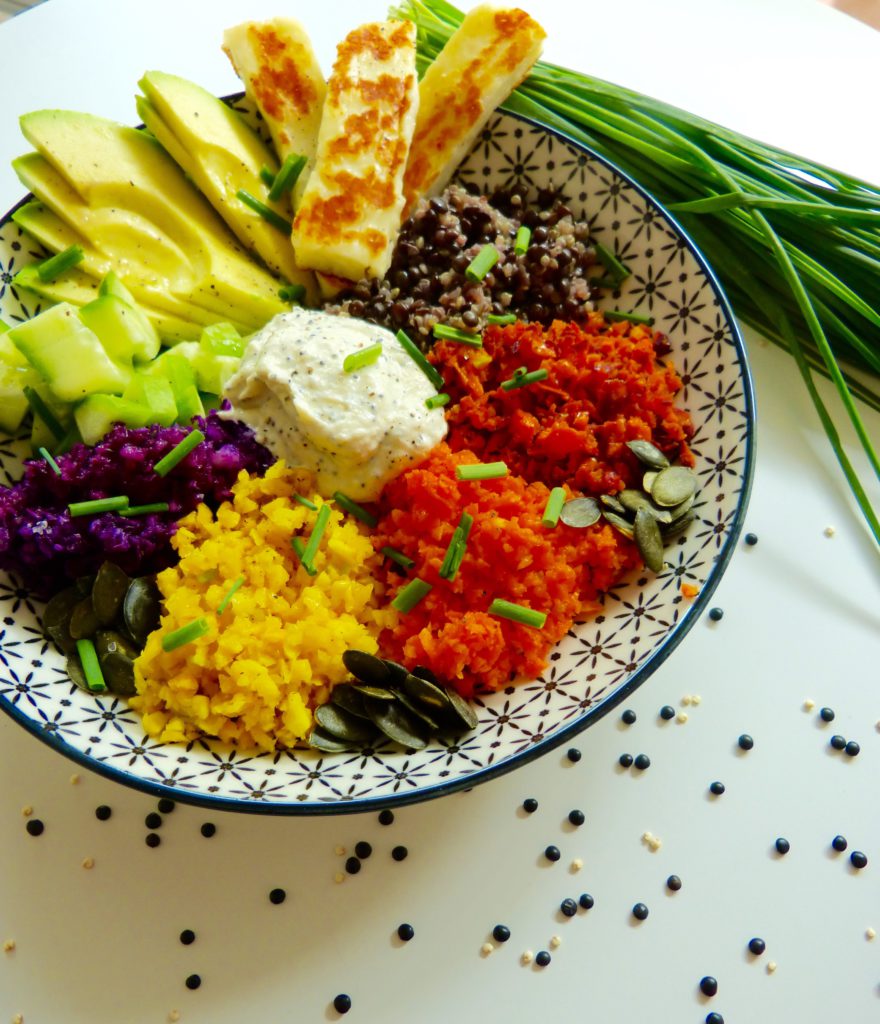 Dans le même registre, ma recette de Buddha Bowl