Coconut and passion fruit panna cotta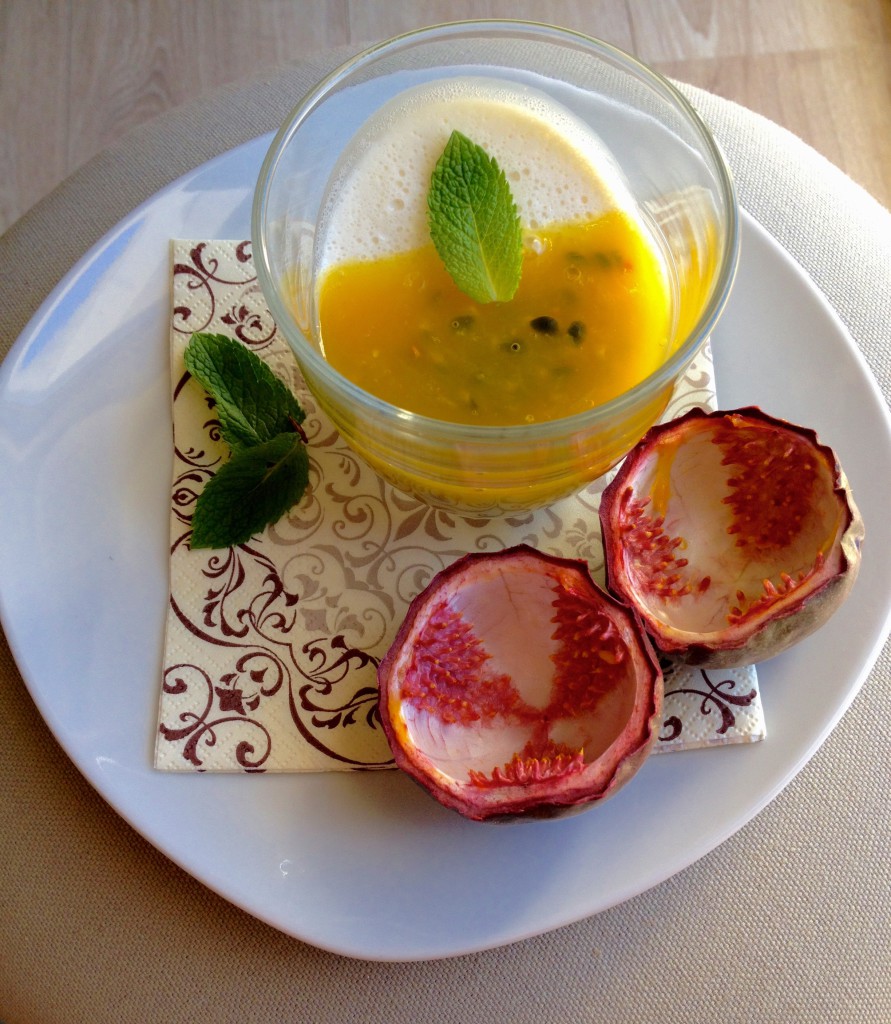 l Switch language for recipe in English l
A coloured, acidulous and creamy Panna cotta with exotic flavors of passion fruit and coconut !Treat yourself with this fresh dessert that you can serve with a beautiful rose des sables :
https://www.unpetitoiseaudanslacuisine.com/en/roses-des-sables/
Coconut and passion fruit panna cotta
For 6 verrines
Preparation time: 15min, Refrigeration time: 8h
Ingredients
300ml coconut cream
200ml whipping cream
40g sugar (25g for the cream, 15g for the coulis)
4 gelatine sheets (3 for the cream, 1 for the coulis)
5 passion fruits
80ml water
PREPARATION
In a bowl soak 3 gelatine sheets in cold water.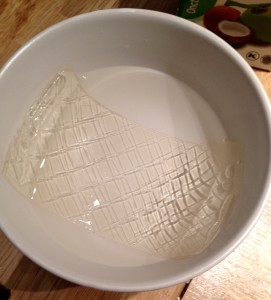 In a saucepan, combine the coconut cream, whipping cream and 25g sugar . Heat while mixing regularly with a wooden spatula , until simmering.
Remove the saucepan from heat , drain and squeeze the gelatine and introduce it into the cream. Whisk thoroughly in order to incorporate gelatine. Strain the cream to remove the foam and any gelatine trace.
Stir the cream into 6 verrines. You can tilt the glasses to give some effect to the cold cream. For this, I think the best technique is to a muffin pan. For my part , not being at home when making this recipe , I did with the means at hand !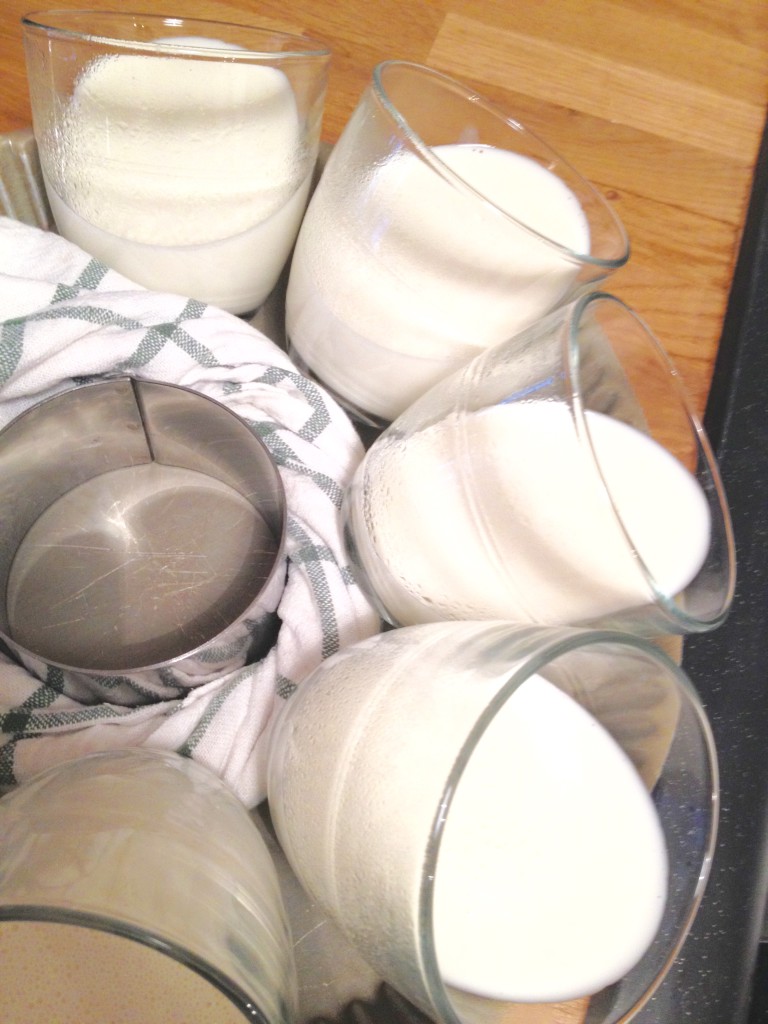 Put the cream in the refrigerator and let cool for 6 hours ( I have done the panna cotta the day before !).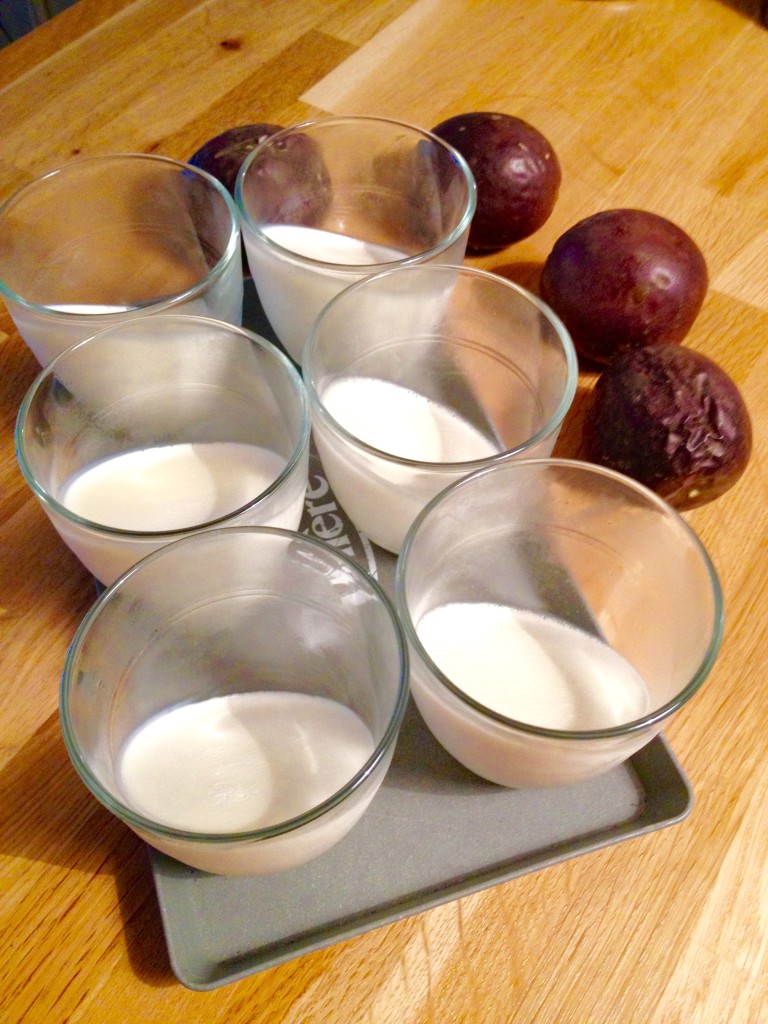 When creams are firm, prepare passion fruit coulis . To do this , cut the passion fruits in 2 and take out the flesh.
Soak the gelatine sheet in cold water.
Mix the flesh of passion fruit with 80ml of water and 15g of sugar in a saucepan. Bring to boil and keep cooking over low heat for 5 minutes.
Remove from heat and add the drained gelatine and whisk vigorously.
Pour the coulis on the coconut cream.
Place again the verrines in the refrigerator for 2 hours.
It's ready!