Sweet and sour chicken meatballs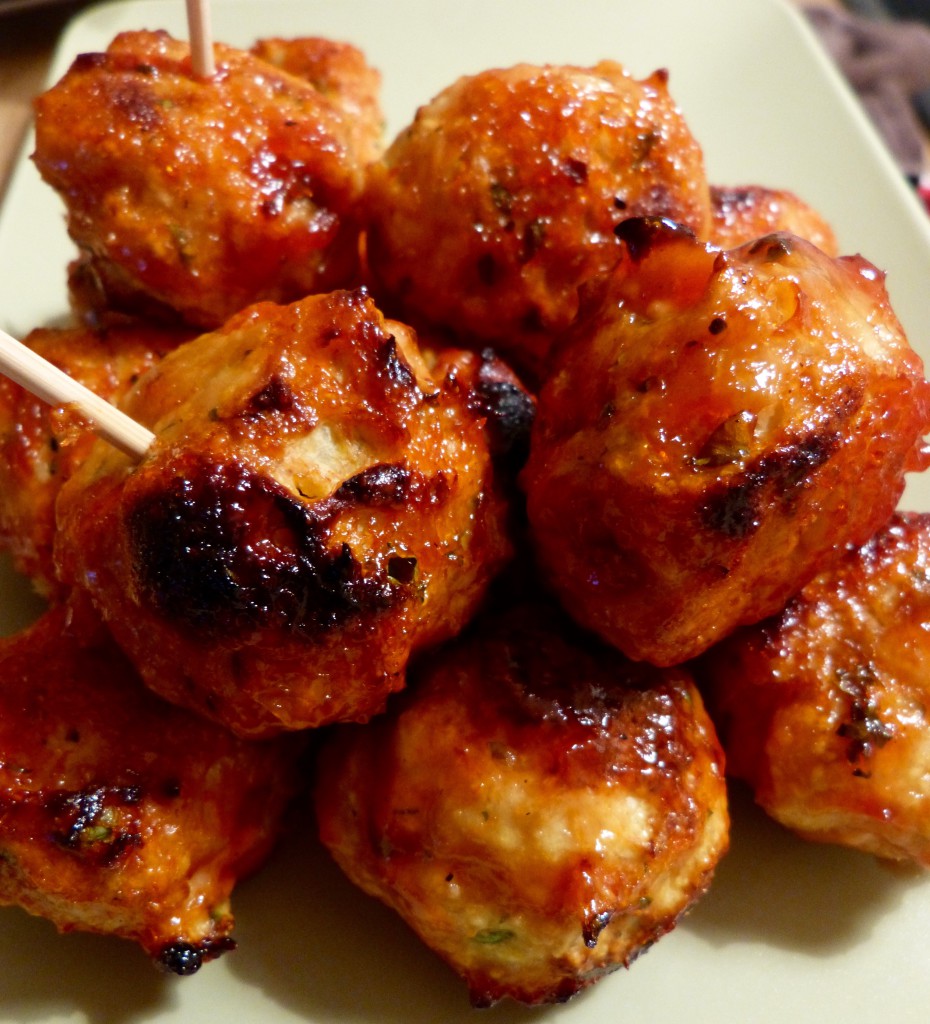 l Switch language for recipe in French l
A new meatballs idea with chicken. A sweet, savoury and spicy recipe thanks to the sweet and sour sauce. These meatballs are tender, filled with flavor, and require minimum work!
Sweet and sour chicken meatballs
For 20 meatballs
Preparation time: 5 min, Cooking time: 25 min
Ingredients
700g ground chicken
5 à 6 parsley branch
1 ½ tsp salt
1 tsp pepper
2 eggs
1 cup of breadcrumb
1/2 tsp paprika
1/2 minced onion
For the sweet and sour sauce
1/2 cup ketchup
10 drops tabasco
1/2 cup brown sugar
2 tbsp apple cider vinegar
minced parsley
1/4 tsp salt
PREPARATION
Preheat the oven to 240°C.
In a saucepan, combine ketchup, tabasco, sugar, vinegar, parsley and salt over medium high heat, allow to come to a boil, reduce the heat so it simmers.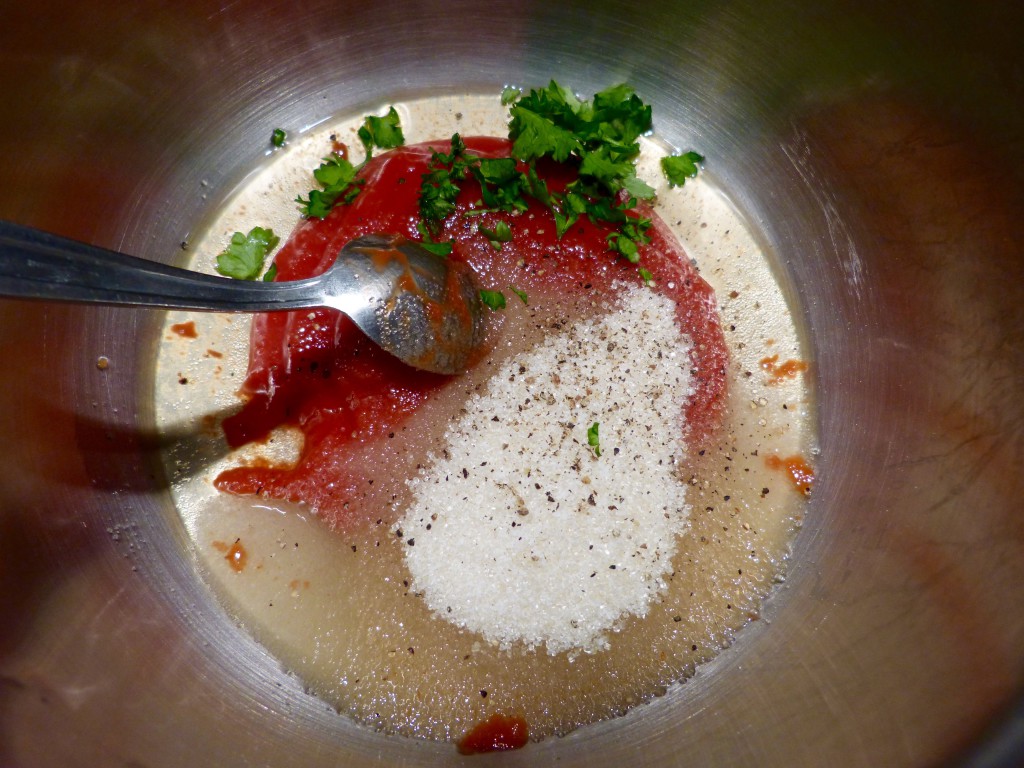 Let simmer for 8-10 minutes.
Remove from heat and allow the sauce to cool. The sauce will thicken as it cools so don't worry if it looks thin.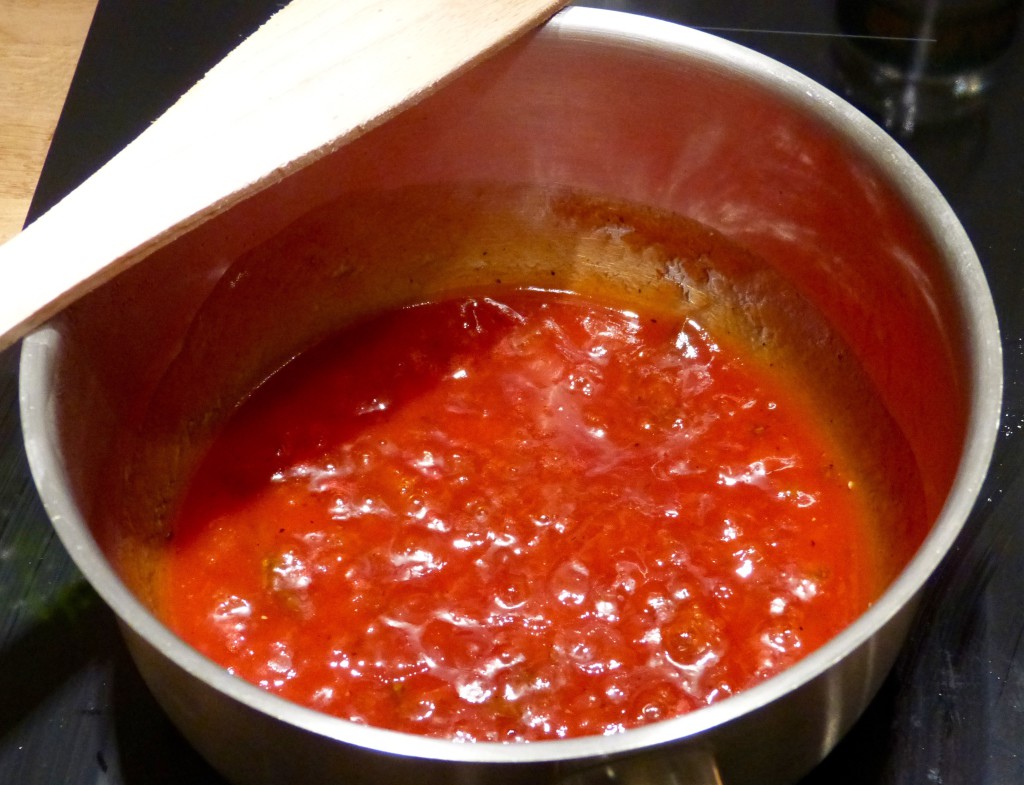 In a large bowl, combine the ground chicken, salt pepper, eggs, panko, paprika, and onion. Use your hands to mix all the ingredients together. It's easier to tell when he ingredients are combined when using hands. DO NOT OVERMIX, it will result in drier meatballs.
Shape the meat mixture into ball, about 3 tablespoons of meat per ball. You can also do this with an ice cream scoop.
Place shaped meatballs on prepared baking sheet. bake for 11-13 minutes or until the meatballs are completely cooked.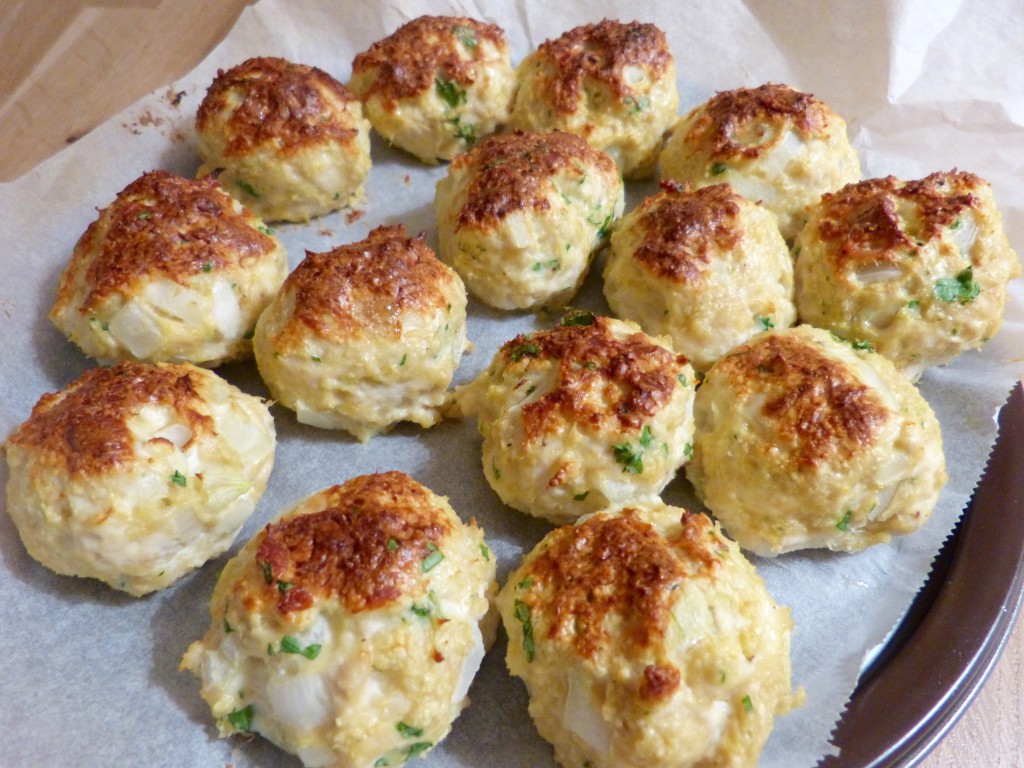 Using 2 tablespoon, dip each individual meatball into the sauce. Alternately, you can brush each meatball with the sauce.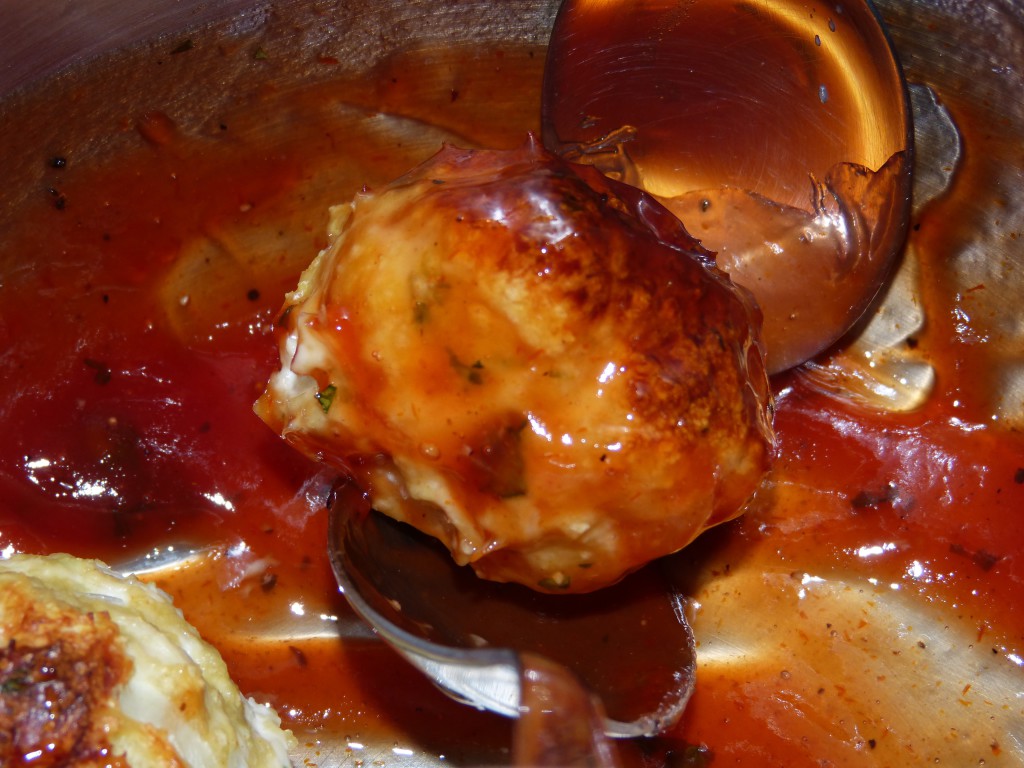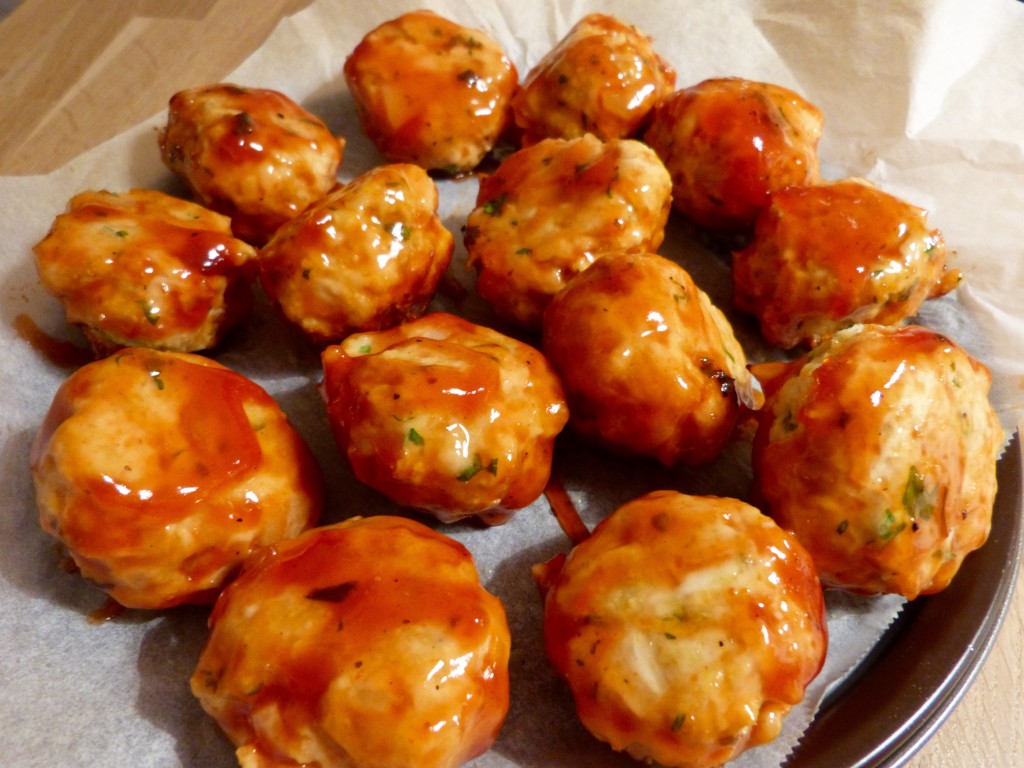 Place back on the baking sheet and bake for an additional 1-2 minutes. Drizzle or brush with additional sauce as desired.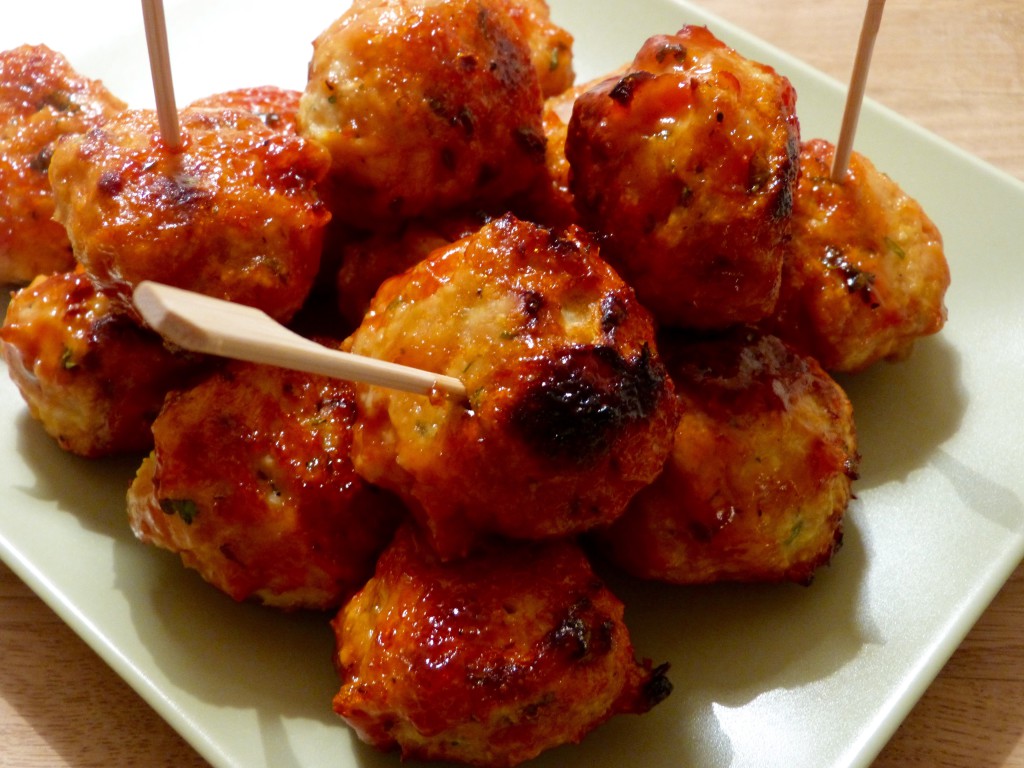 Serve as an appetiser or with vegetables and a mash potatoes.