Pavlova with exotic fruits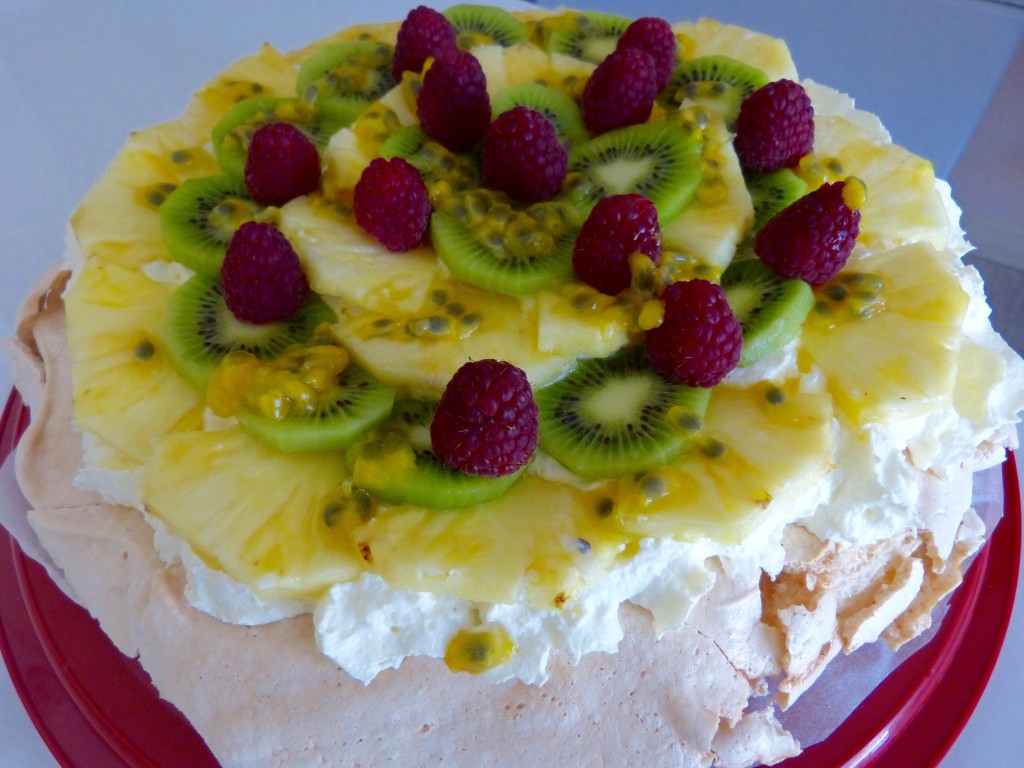 l Switch language for recipe in French l
For this 21st day of the Advent I'll give you the recipe of the traditional dessert served on Christmas Eve in Australia. The Pavlova. This is a dessert made with meringue, whipped cream and fruit named in honor of the Russian ballerina Anna Pavlova. The dessert was invented after a journey of the ballerina in Australia and New Zealand and these two countries claim since the invention of the pavlova. Anyway, this dessert is very popular and is an important part of the gastronomy of both countries are frequently eaten during celebrations such as Christmas dinner.
I tasted this dessert in Australia covered with kiwi and fresh cherries. You can cover this dessert with a mixture of seasonal fruits! Personally I used exotic fruits since Christmas is a good time to find juicy pineapples, passion fruit or ripe mangoes.
Pavlova with exotic fruits
For 8 servings
Preparation time: 30 min, cooking time: 1h15, Resting time: 2h
Ingredients
6 egg whites
1+1/2 cup* caster sugar
1 tbsp cornflour
1 tsp white vinegar
1 tsp vanilla extract
300 ml whipping cream
2 kiwis
2 passion fruits
1/2 pineapple
some raspberries
PREPARATION
Preheat the oven to 170°C.
On a baking sheet , place a greased parchment paper on which you will draw a 22cm circle.
In a bowl , beat the egg whites with electric mixer or food processor until peaks form .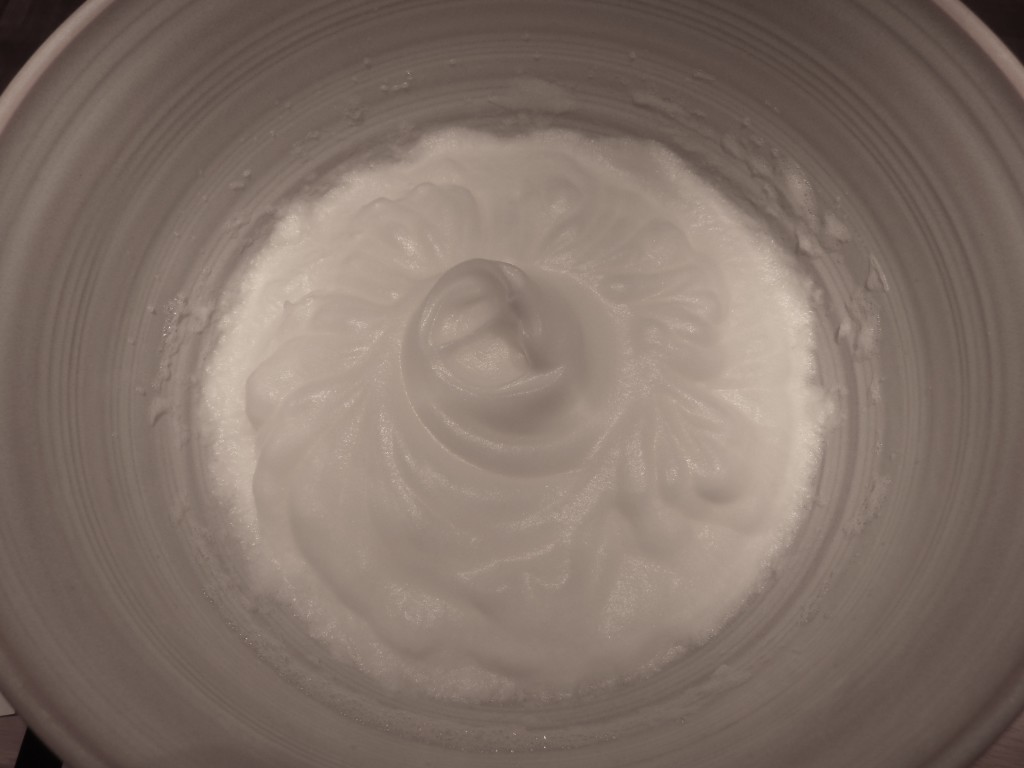 Add caster sugar and beat 10 min.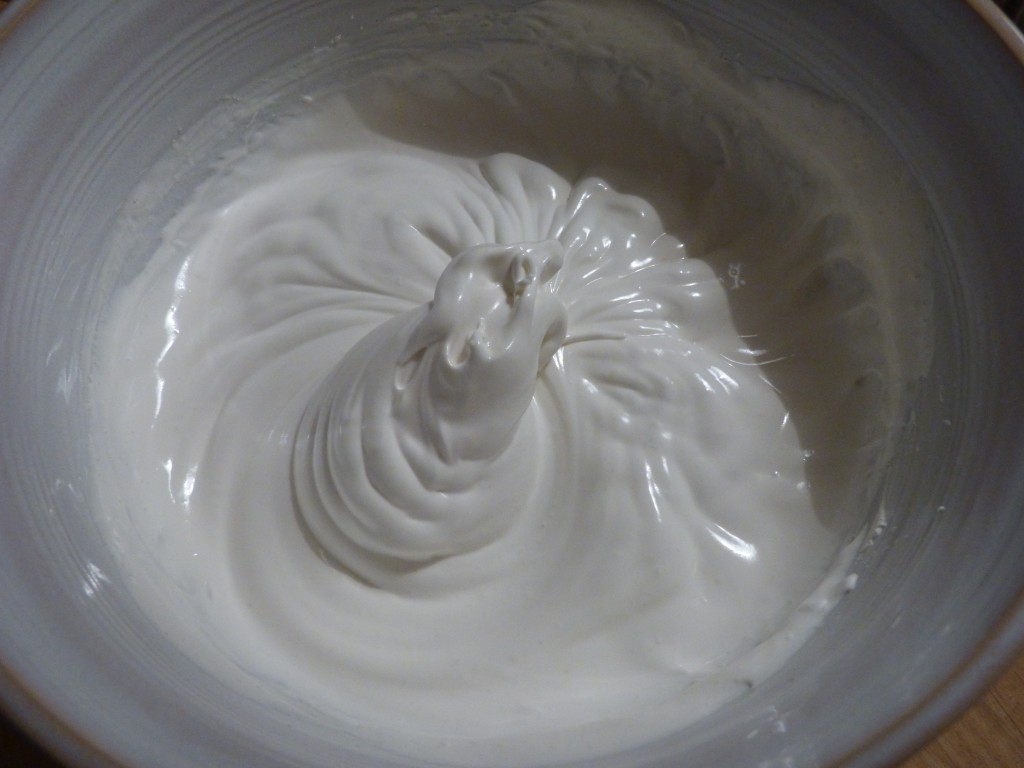 Add cornflour, vinegar and vanilla and beat for 1 min.
Into a piping bag fitted with a large casing, pour the meringue.
Place the meringue onto the baking sheet following the contours of the circle and completing the circle. Back on the ends to form a slightly higher contour. The center will host the whipped cream.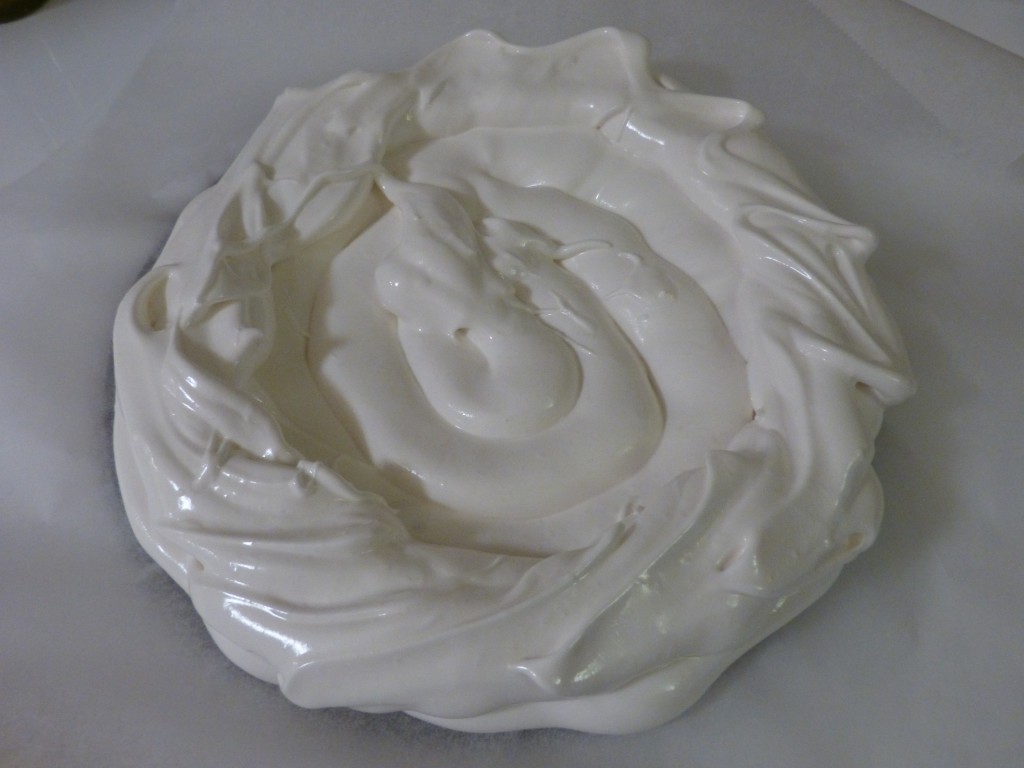 Using a spatula form peaks on the contour of the meringue.
Lower the oven temperature to 100 ° C and bake for 1h15 . Monitor the cooking , the meringue must be lightly coloured but not brown.
Turn off the oven and leave the meringue in the oven door slightly open for 2 hours.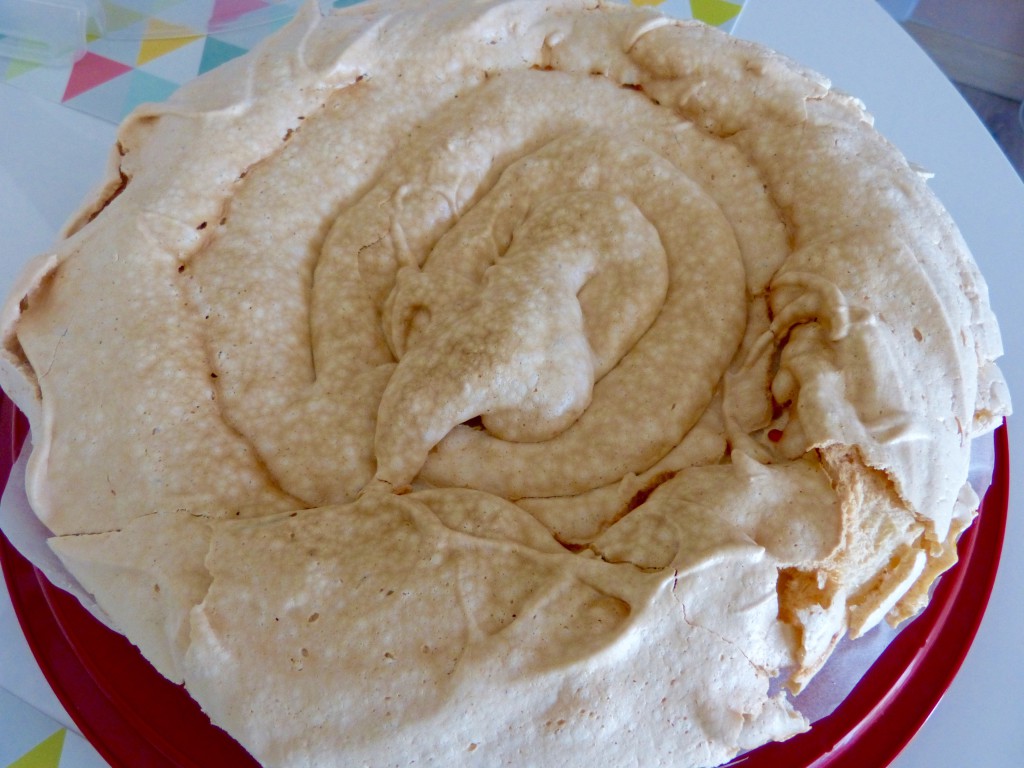 Just before serving , prepare the pavlova .
Cut the fruit into the desired shape and put the seeds and the passion fruit juice in a cup .
Fit ultra cold whipping cream with a mixer in a bowl previously put in the freezer. Or like me, use a siphon !
Spread whipped cream inside the meringue.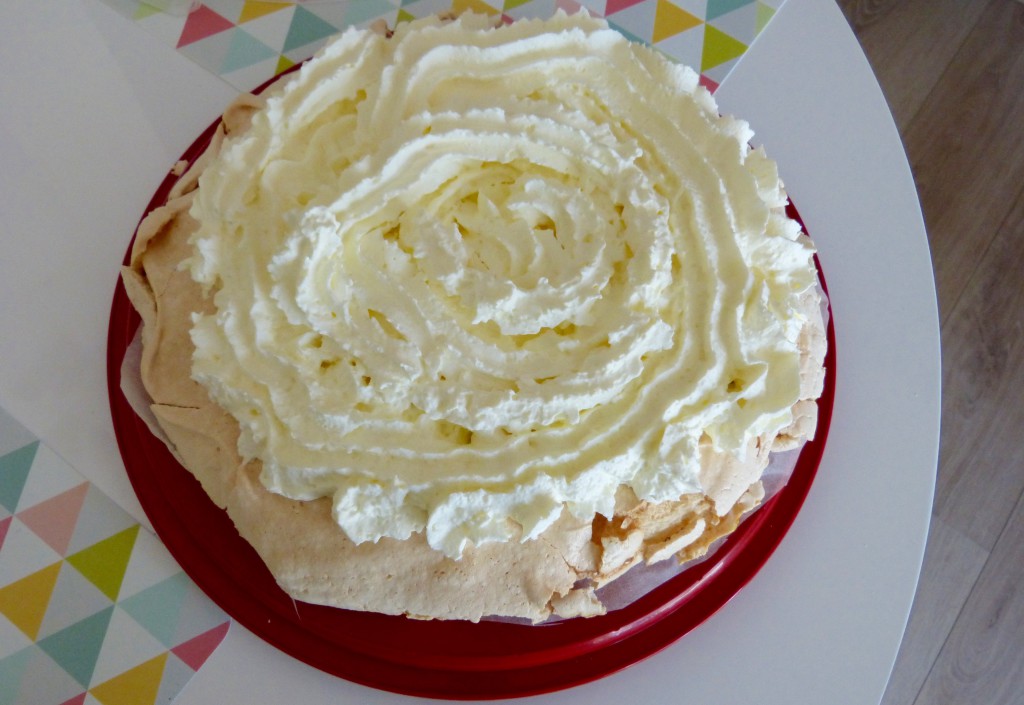 Arrange the fruit on top of the whipped cream. Sprinkle a few raspberries.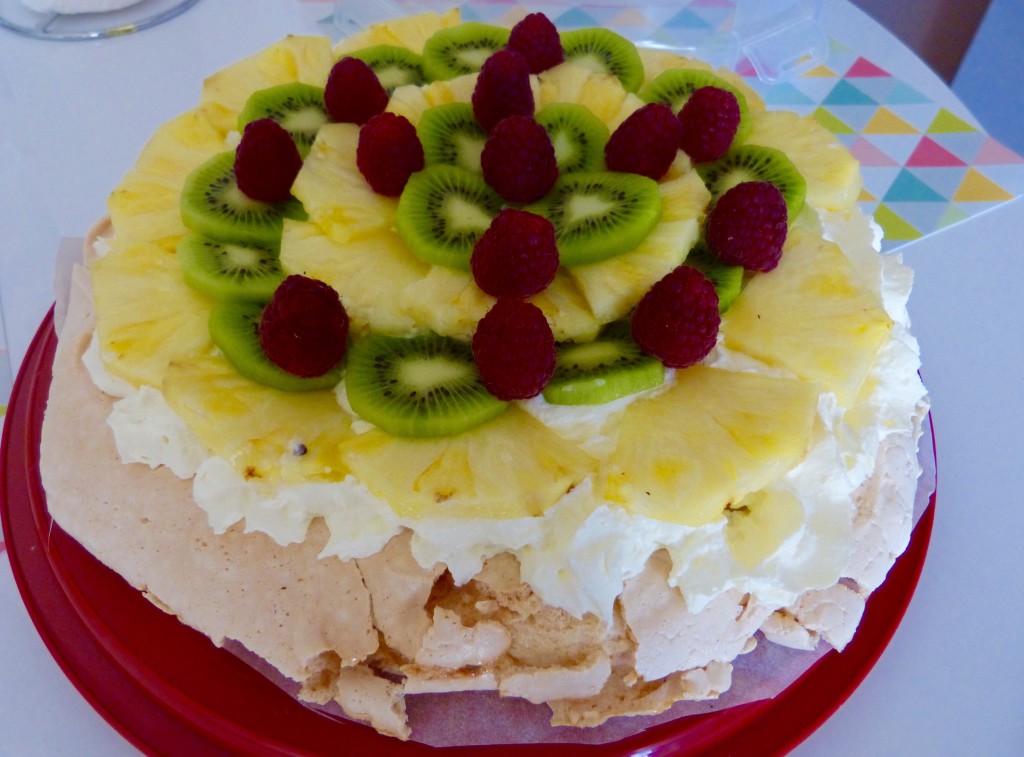 Pour the passion fruit juice on the top of the fruits.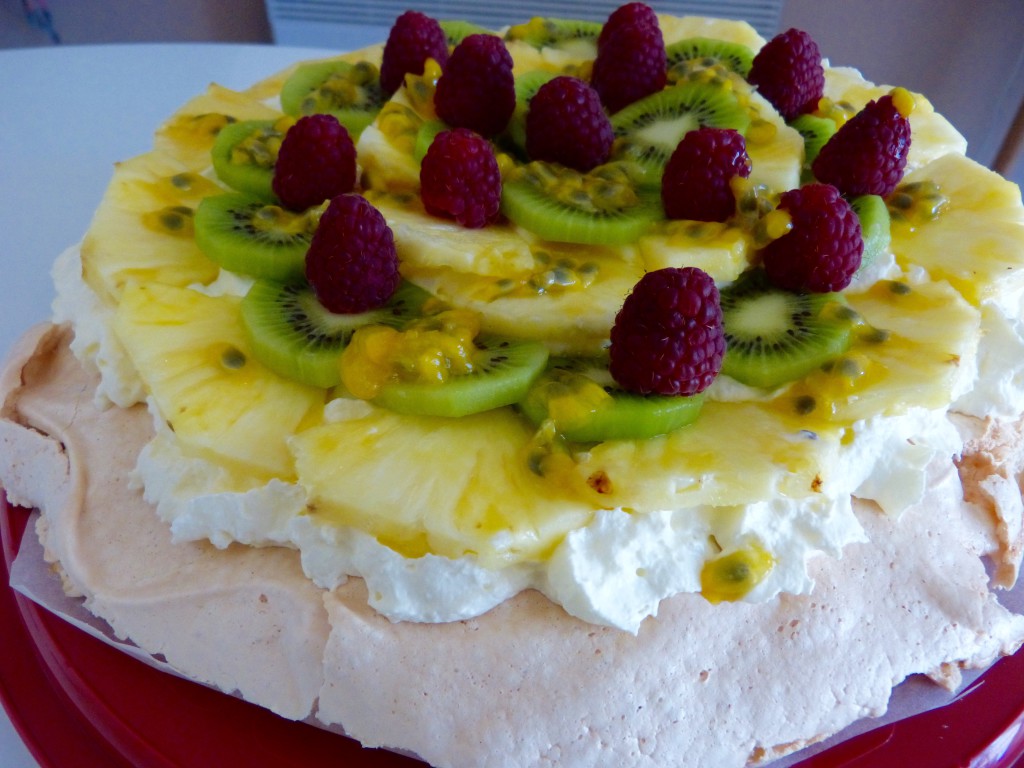 Your pavlova is ready to eat .
Prepare the pavlova at the last minute (maximum 1 hour in advance) to avoid whipped cream falls under the weight and juice of the fruits.