Ceviche with coconut milk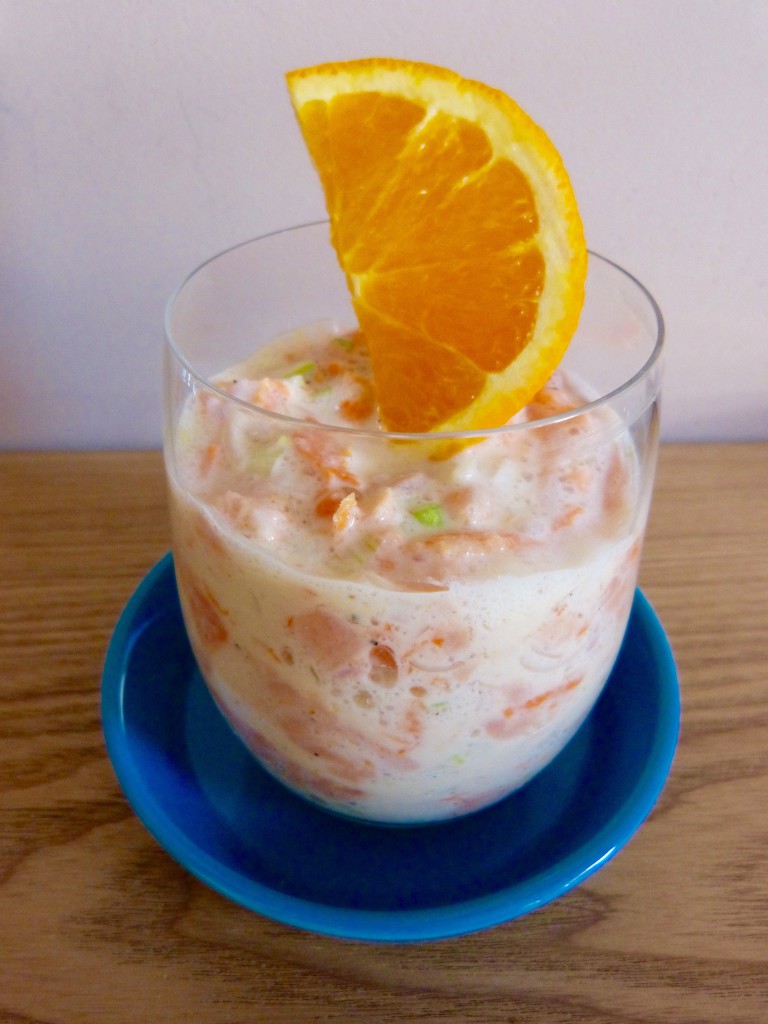 l Switch language for recipe in French l
A new idea to prepare raw fish and take some Omega 3 ! This ceviche with coconut milk is absolutely delicious. Many fresh and exotic flavors that reminds me of my travels in Asia. You can add to the ceviche some coriander if you like . Personally , I still don't get used to it ! The fish should be cut into thin strips in the ceviche unlike tartare is detailed into small cubes.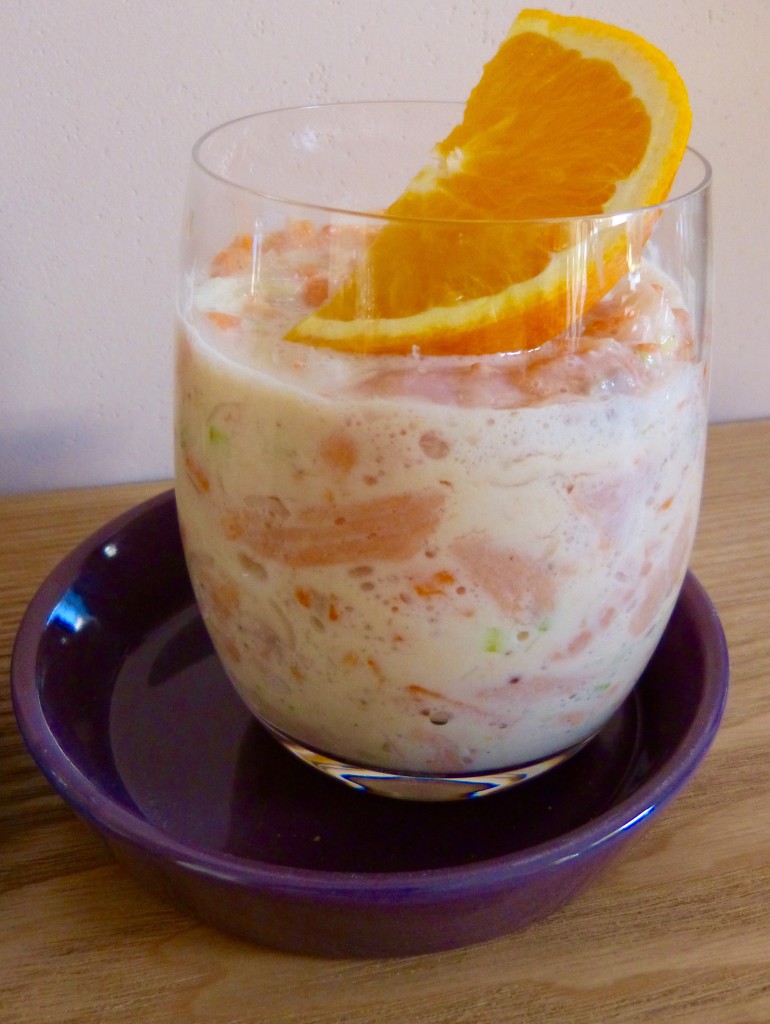 Vous m'en donnerez des nouvelles!
Ceviche with coconut milk
Serving: 4
Preparation time: 25 min, Refrigeration time: 2h
Ingredients
600g tuna or salmon without skin
1 carrot
4 spring onions
3 limes
20cl coconut milk
1 pinch of curry
6 drops Tabasco
Salt and Pepper
PREPARATION
Peel and finely chop the onions.
Peel and grate the carrot.
Wash and detail the fish into thin strips.
Squeeze lemons to extract the juice.
Place fish and onion in a bowl. Season with salt and pepper and sprinkle with lemon juice.
Add coconut milk, grated carrot , Tabasco , curry and stir.
Cover with plastic wrap and place in the fridge for 2 hours.
Place the ceviche into 4 verrines, add some germinated seeds or orange slices to decorate.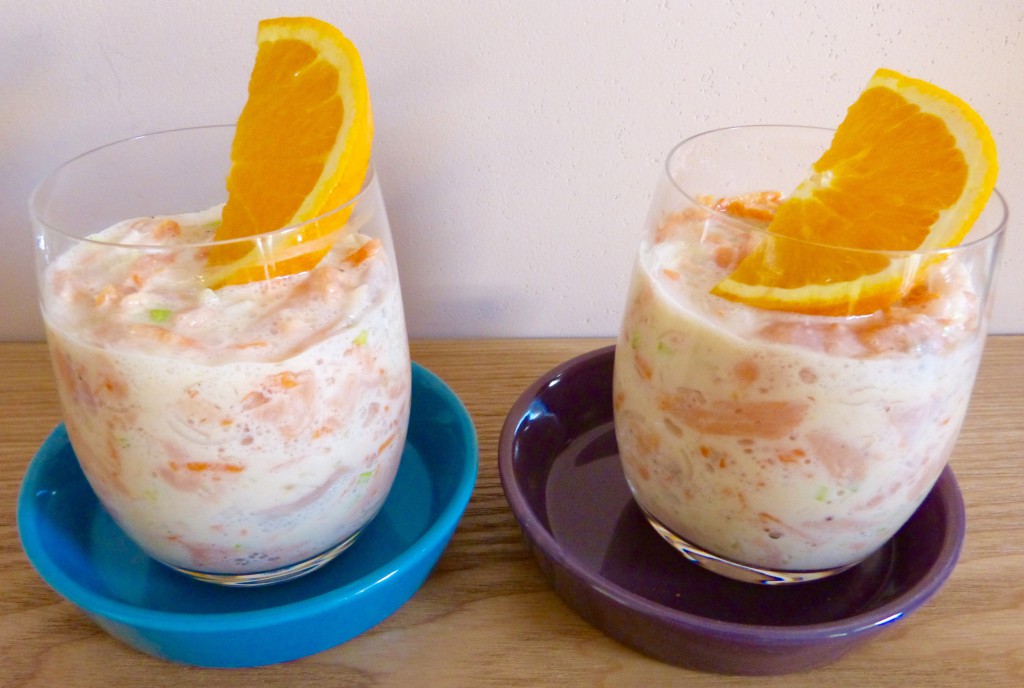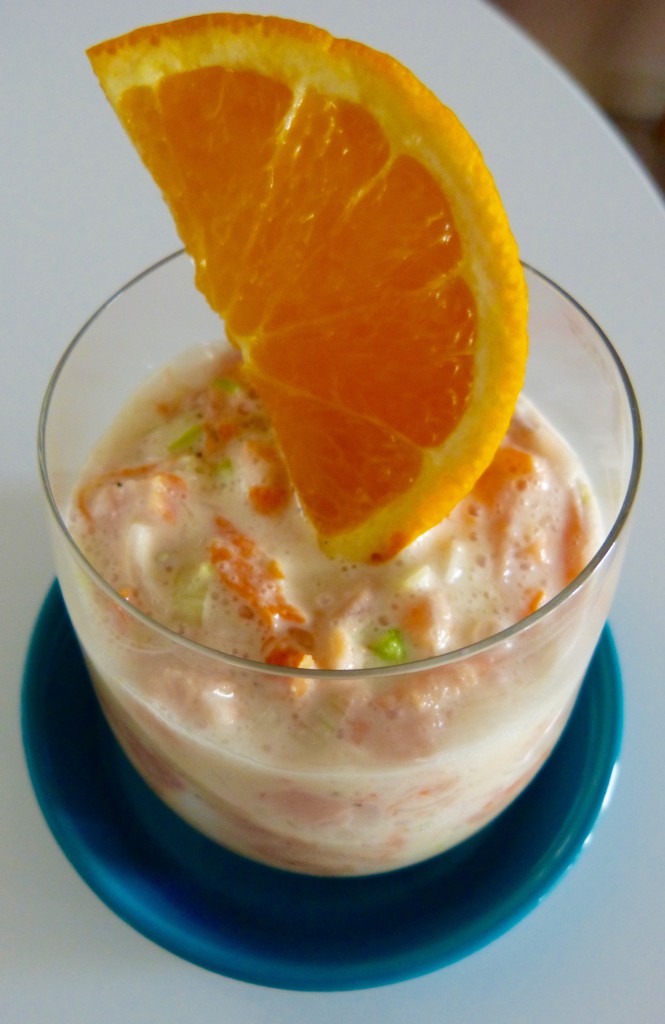 Bon appétit !