Lentils with smoked sausages
l Switch language for recipe in French l
Need to warm up a bit since the beginning of the fall? This recipe will be able to comfort you ! Simple , without too much fat and meat , no need to lay it on thick ! For me the sausages are sufficient to provide the taste and to give lentils a good deal.
Lentils with smoked sausages
For 4 servings
Preparation time : 10min, Cooking time : 50 min
Ingredients
2 large smoked sausages
200g green lentils
2 large carrots
1 yellow onion
3 bay leaves
3 thyme branches
800ml cold water
1 stock cube
1 tbsp olive oil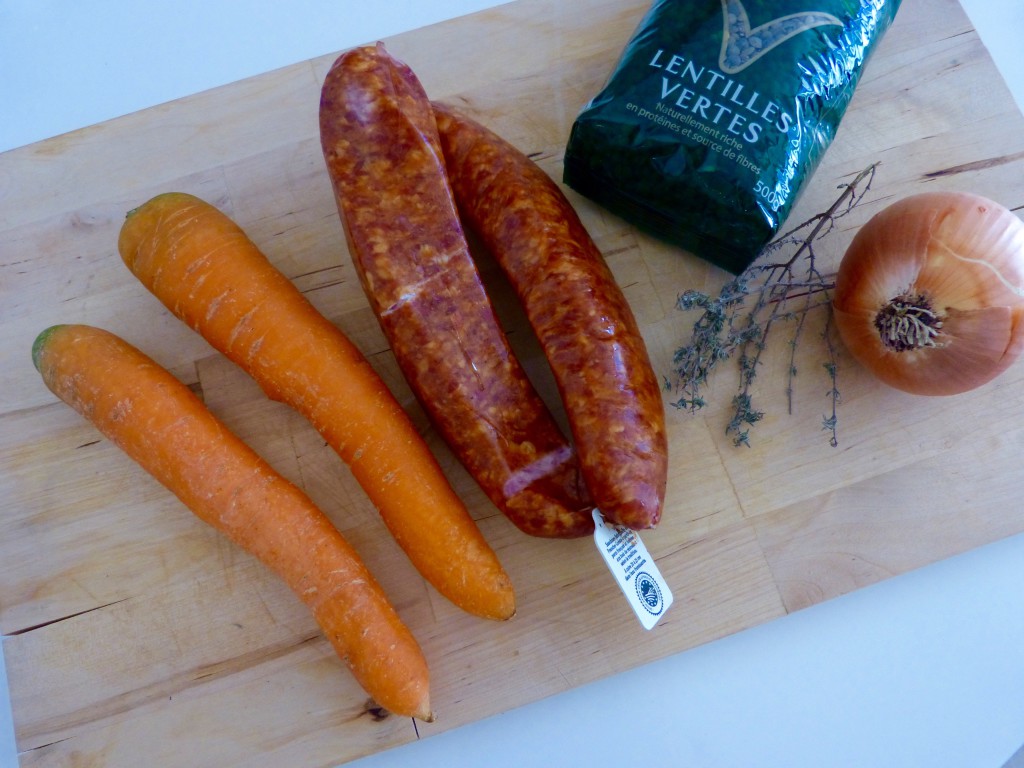 PREPARATION
Peel the carrots and cut into thin slices.
Peel and mince the onion.
Cut the sausages into slices.
In a pot , stir onion and carrots in olive oil until golden brown. Add salt and pepper . Put the carrots and onions in a bowl and reserve .
In the pot, stir the sausages' slices without fat (sausages are already full of fat) until golden brown.
Add carrots and onion in the pot. Mix and add the lentils. Cover with 800ml of cold water.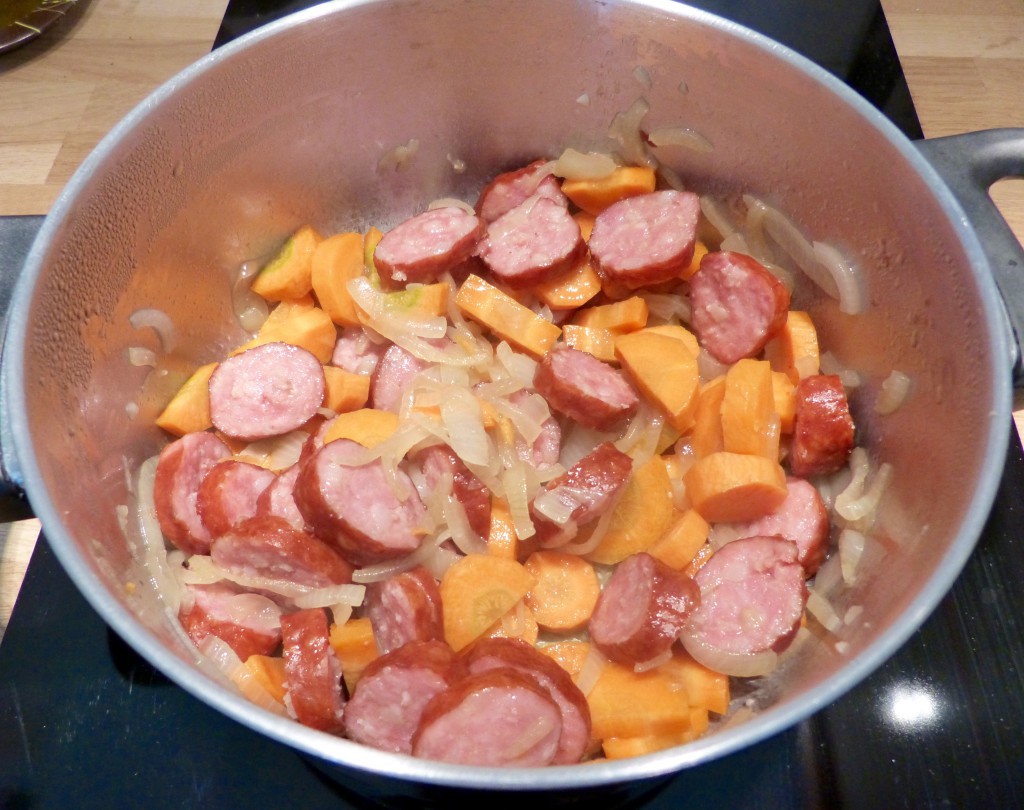 Add the stock cube, bay leaves and thyme.
Bring to boil. Cover and let cook for 30 to 40 minutes over low heat. Lentils must be tender.
Bon appétit!