Beetroot chutney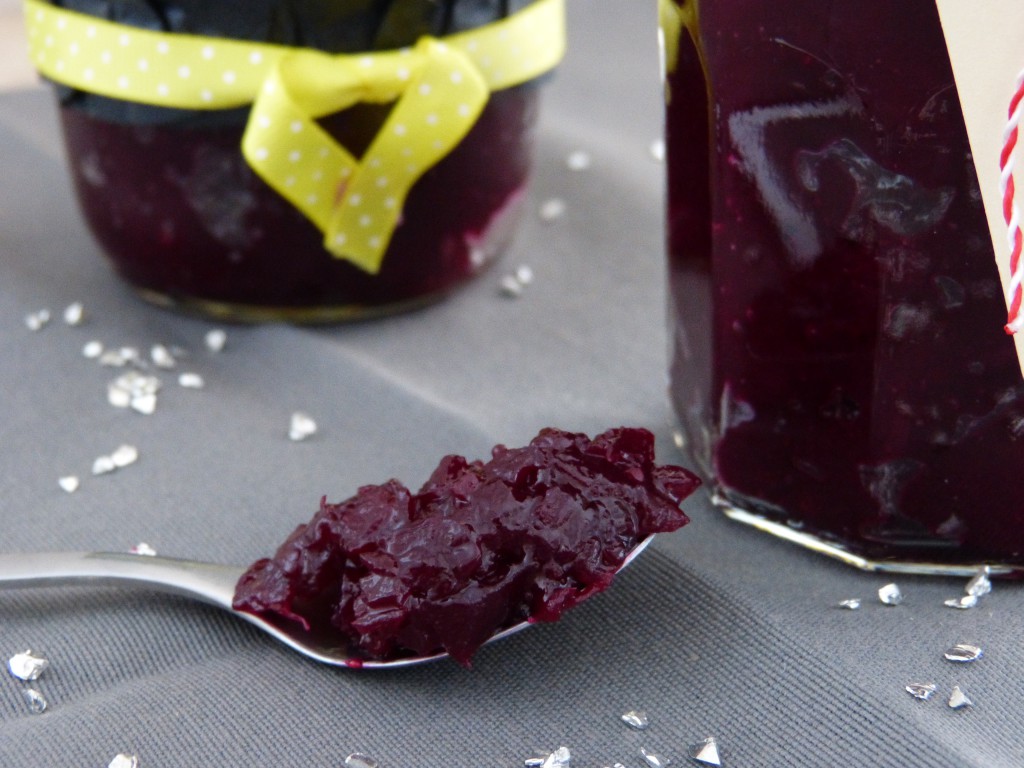 l Switch language for recipe in French l
I discovered beetroot chutney in New Zealand where the famous brand of jams , chutneys and pickles Anathoth Farm filled the shelves. Having tasted their excellent jams, I dared tried beetroot chutney ! A real delight! Accompanied by cheese and a few crackers this chutney is a pure pleasure . That's when I had the idea of ​​making my own beetroot chutney to serve with a typical french and festive dish: the foie gras !
I wish you all a Merry Christmas and a great New Year celebration.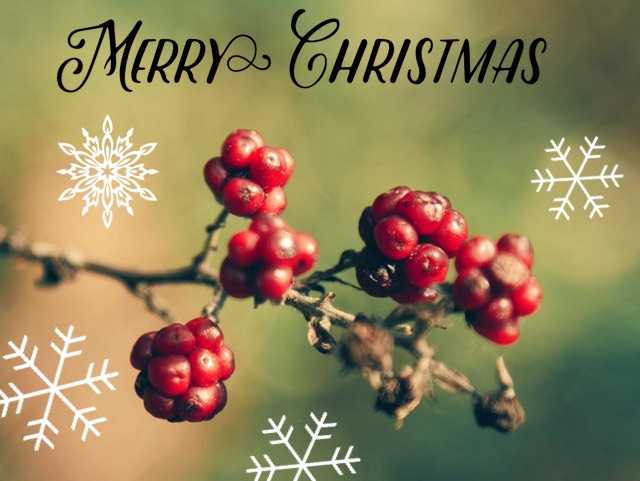 Beetroot chutney
For jars
Preparation time: 15min, Cooking time: 1h25
Ingredients
500g beetroot
150g minced (red) onions
1/2 tsp pepper
1 tsp 4 spices
1/2 tsp salt
1cup brown sugar
250ml red wine vinegar
1 tbsp cornflour
PREPARATION
Boil the unpeeled and cleaned beetroots for 45 minutes in water . The beets are cooked when it slides over the tip of the knife planted in the heart (like potatoes ) .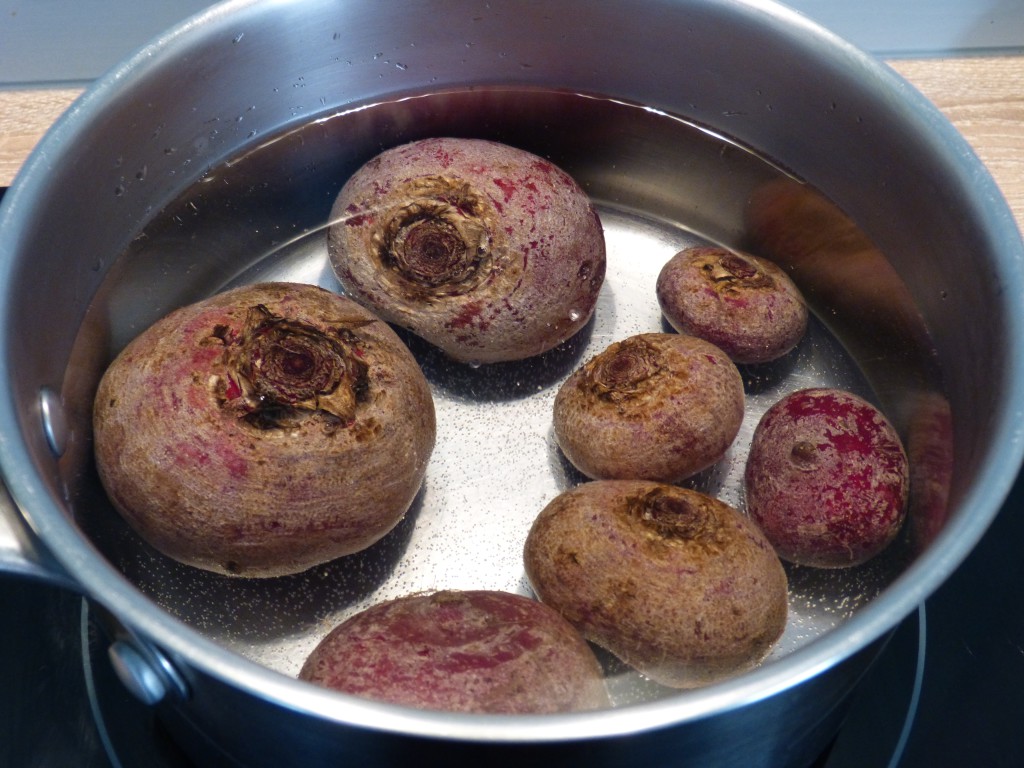 Cool, then peel and chop finely (a food processor will make this easy).
Peel and mince the onion.
Place in a preserving pan with the onions, pepper, spice, salt and sugar.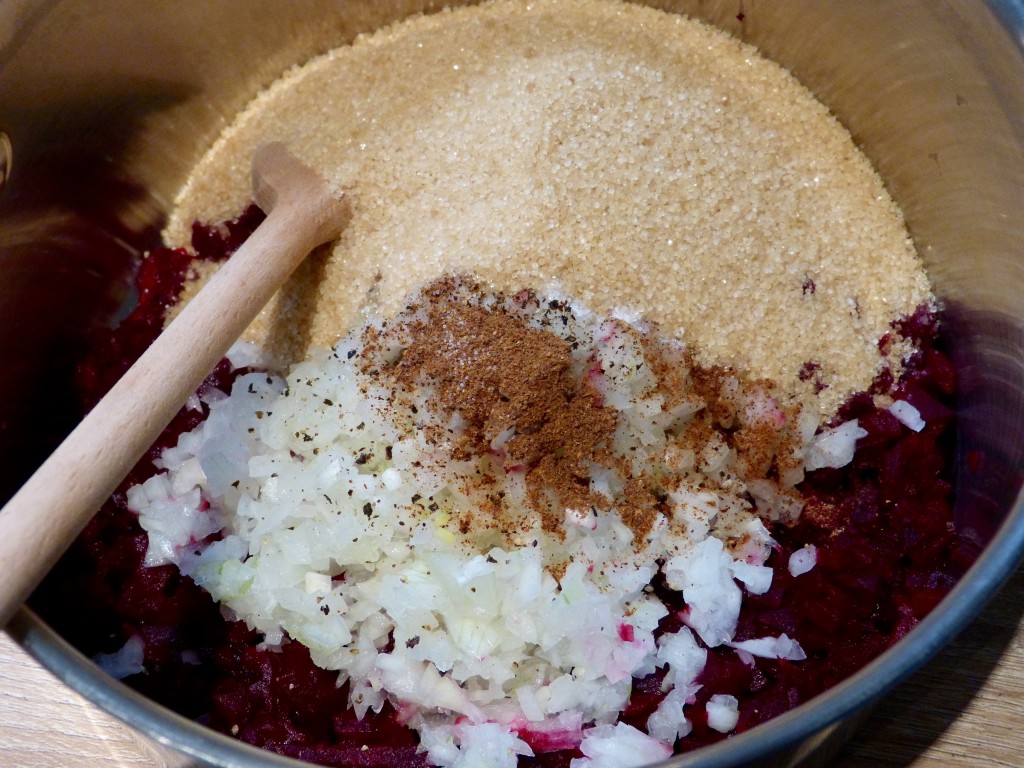 Cover with vinegar and boil gently for ½ hour.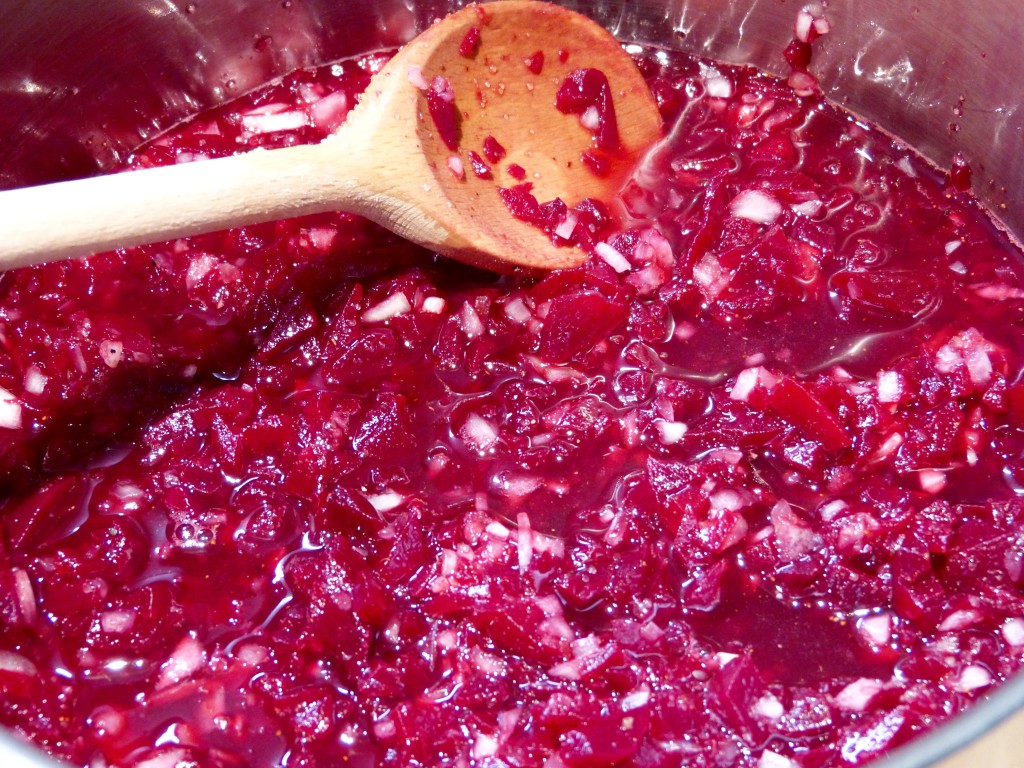 Thicken with the cornflour mixed to a paste with a little malt vinegar.
Stir and simmer a further 10 minutes.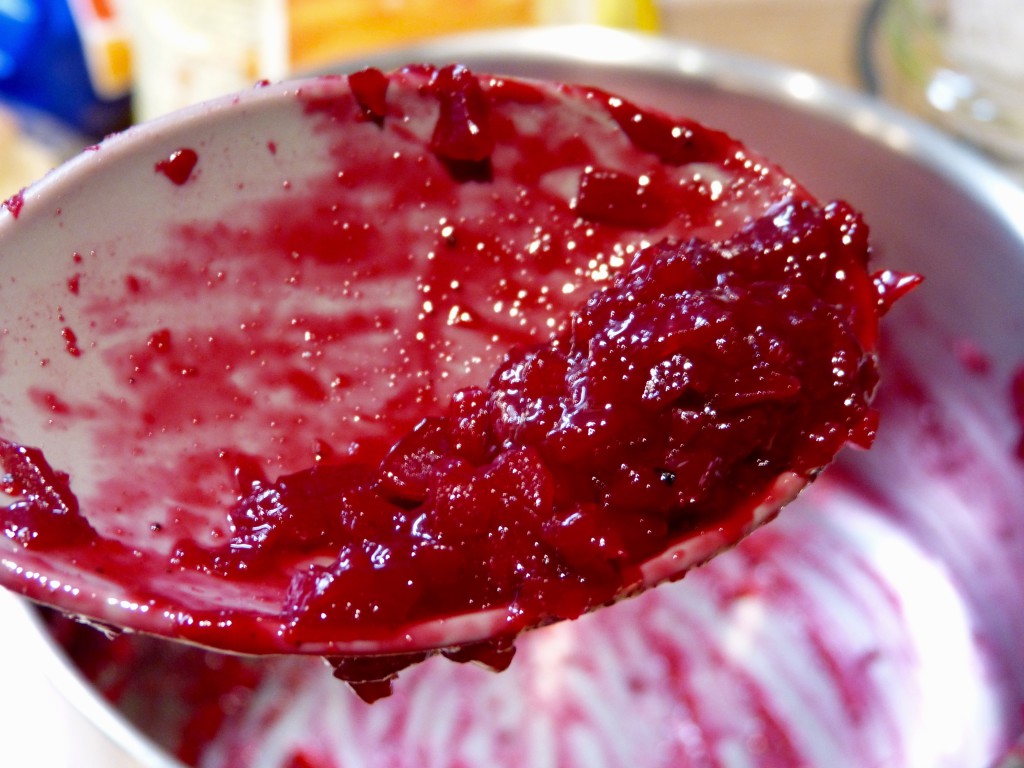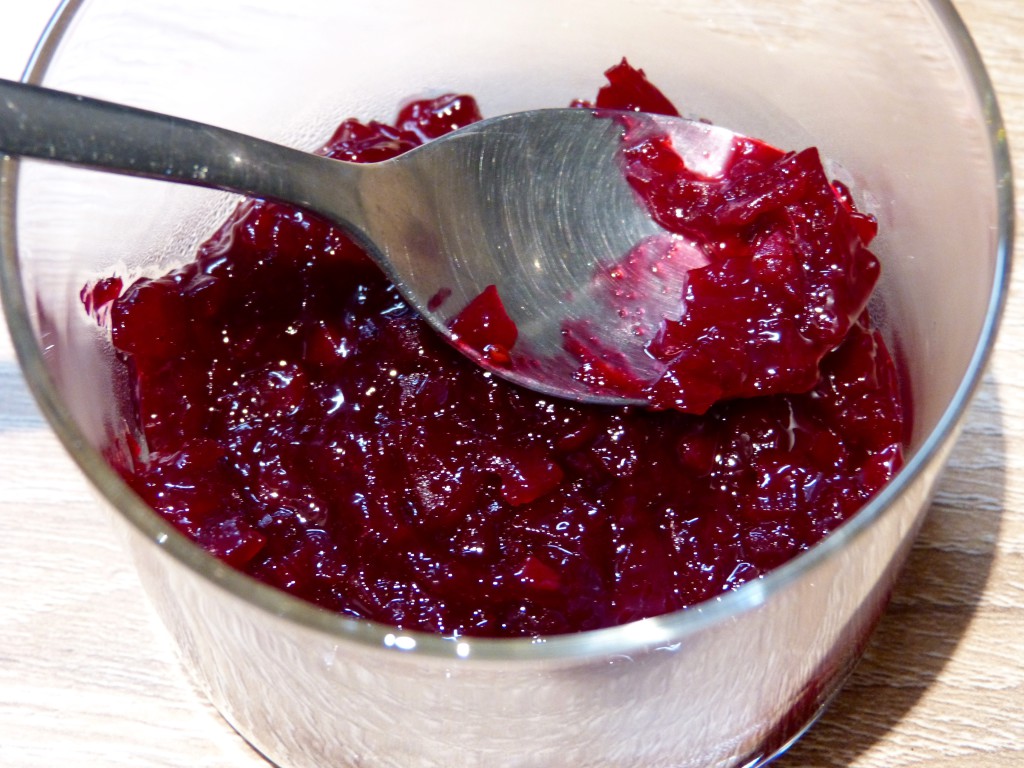 Bottle in clean sterilised jars and seal.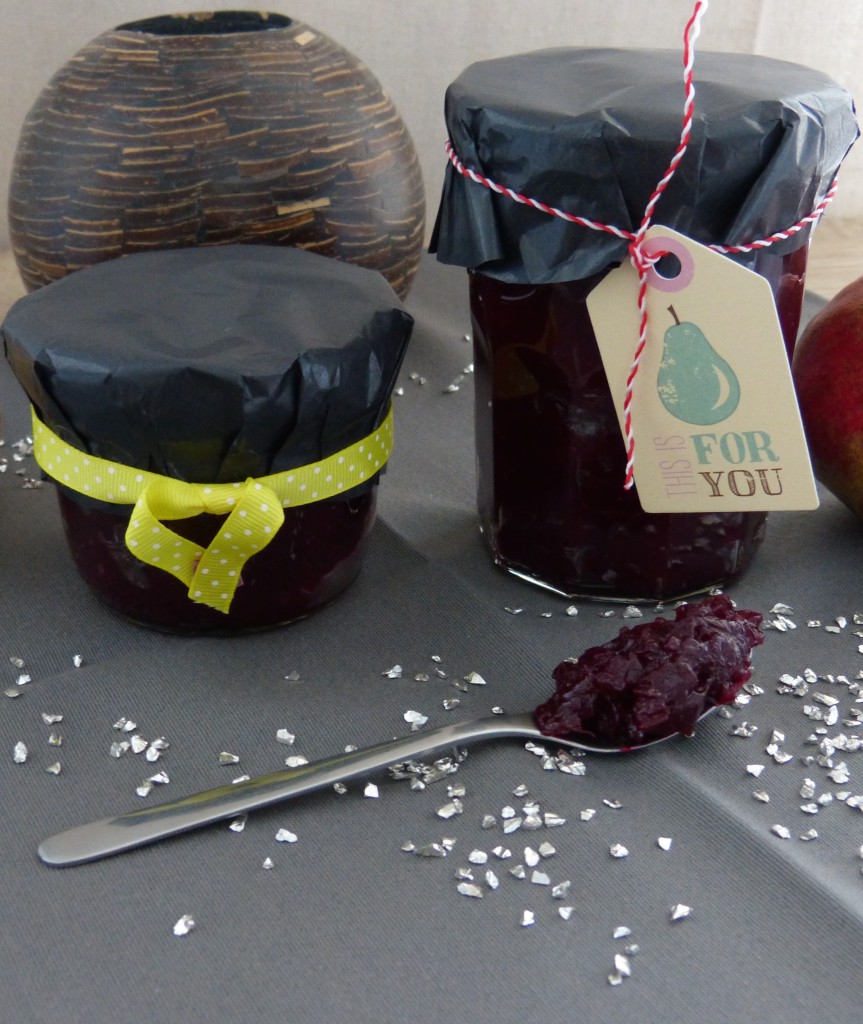 You can serve this beetroot chutney with foie gras or with cheese. You can also  pouvez déguster ce chutney de betterave avec du foie gras ou en accompagnement de fromage. You can also offer your homemade chutney jars at Christmas !
Note : The beetroot chutney will be better if he stays 2-3 months in jars before opening.