Exotic smoothie bowl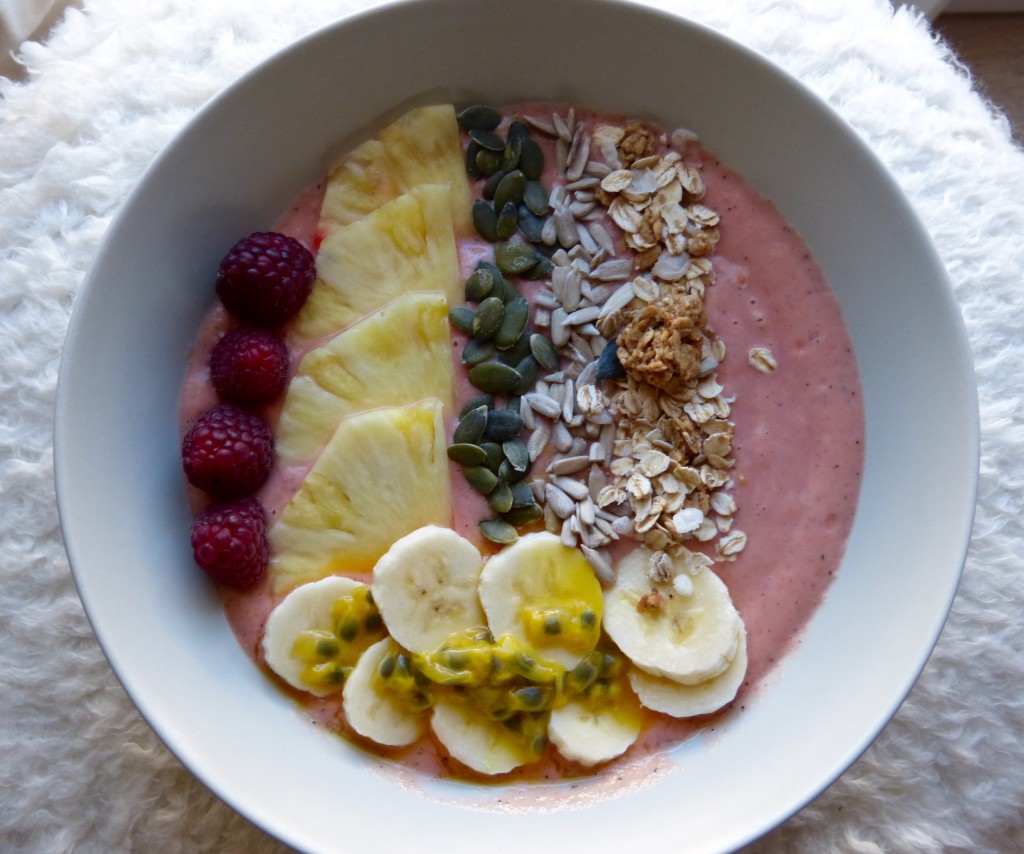 l Switch language for recipe in French l
It's time to get your fill of energy and enjoy exotic fruits in these cold winter days. December is ideal for finding fruits of all colors , organic and fair trade . Perfect to make this smoothie for a healthy and colourful breakfast. Unleash your desires using fruit that you like , add the maximum of colors to please your eyes! Treat yourself!
Exotic smoothie bowl
For 2 servings
Preparation time: 10 min
Ingredients
350g exotic fruits: pineapple, kiwi, mango
pineapple to decorate
6 raspberries +  some to decorate
1 passion fruit
1 tbsp sugar
1 yogurt
50g ice cubes
1 banana
1 handful of muesli
1 handful of pumpkin seeds
1 handful of sunflower seeds
PREPARATION
In a blender, mix together 350g of exotic fruits, sugar, yogurt and ice cubes for 1 minute to high speed.
Poor the smoothie in 2 plates.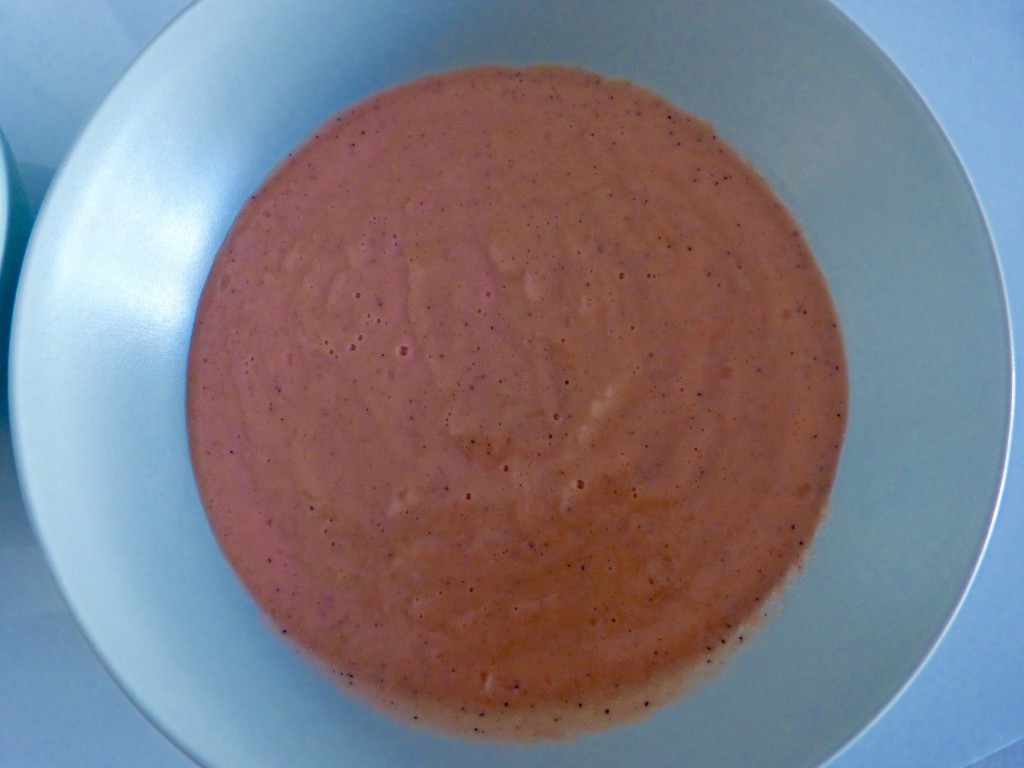 Decorate each plate with a half sliced banana, some raspberries and sliced pineapple.
Add a line of muesli, a line of sunflower seeds and a line of pumpkin seeds.
Pour in each plate the half of passion fruit juice.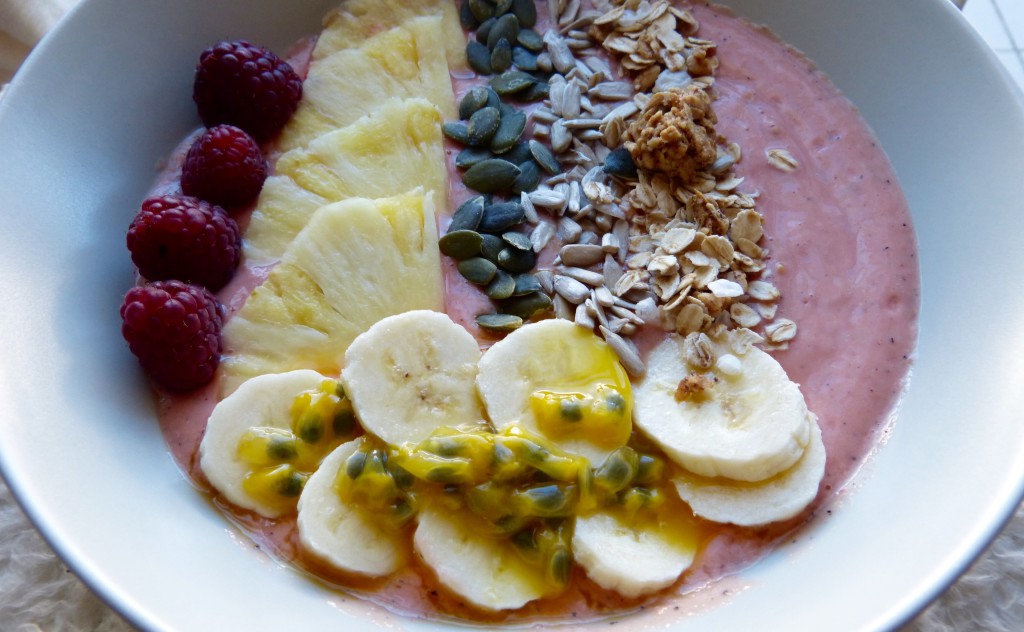 Give free rein to your desires by decorating your plate as you feel and adding the ingredients you desire.
Enjoy it without waiting!
Happy Breakfast !