Chocolate Scones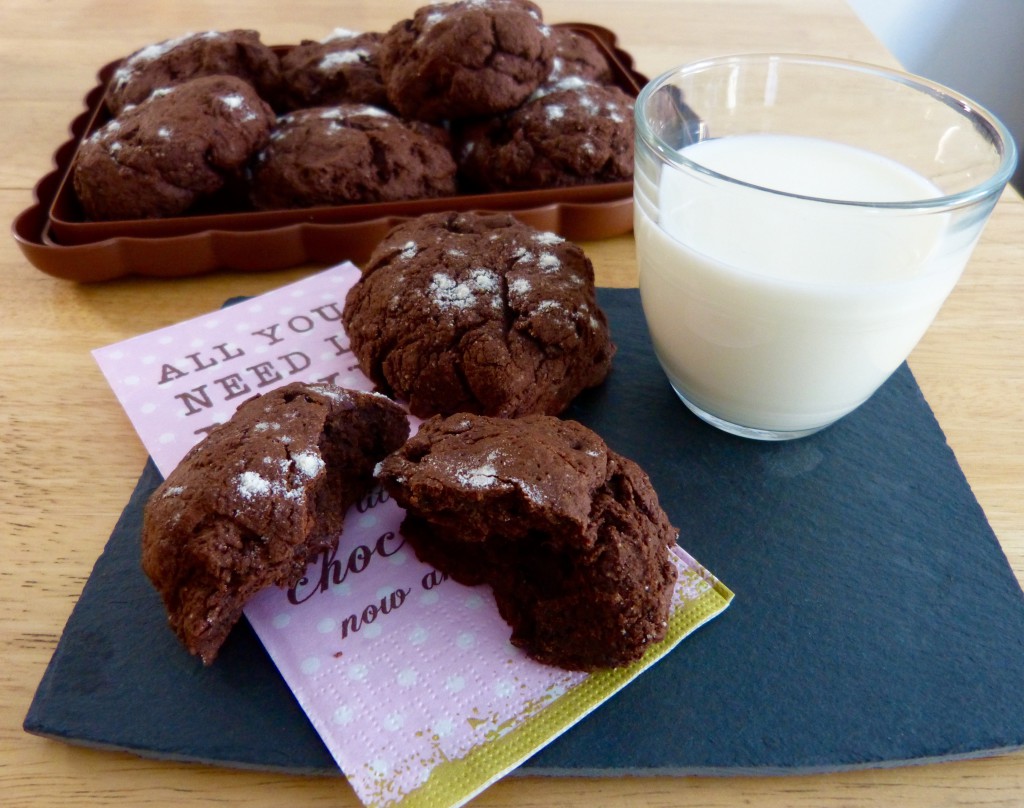 l Switch language for recipe in French l
Scones are Scottish cakes (mix of cake and bread actually !), enjoyed in the Anglo-Saxon countries during Tea time. Traditional scones are plain and are eaten with jam and « clotted cream », a very typical South West of England thick cream. There are now many different sorts of scones such as savory scones perfect for an aperitif. I tried the chocolate scones in Australia in the famous bakery Bakers Delight. I will confess that it was hard for me, after having tasted them once, not to eat one everyday (even more when a bakery is right in front of your nose at your place of work!).
So I have been trying to replicate this recipe which I give you the secret now!
The key for successful scones is not to over mix and knead the dough (it does not matter if there are lumps!), Use cold butter and shape the scones with 2 to 3 cm thickness so that they will be very soft.
Chocolate Scones
For 9 scones
Preparation time: 10min, Cooking time: 10 to 13min
Ingredients
300g flour
1 tsp baking powder
1 pinch of salt
40g cold and diced butter
70g sugar
70g cacao powder
100g chocolate chips
1 egg
20cl sour cream
50g melted chocolate
PREPARATION
Preheat the oven to 220°C.
In a bowl, mix with your fingertips flour, salt, baking powder and butter until coarse crumbs.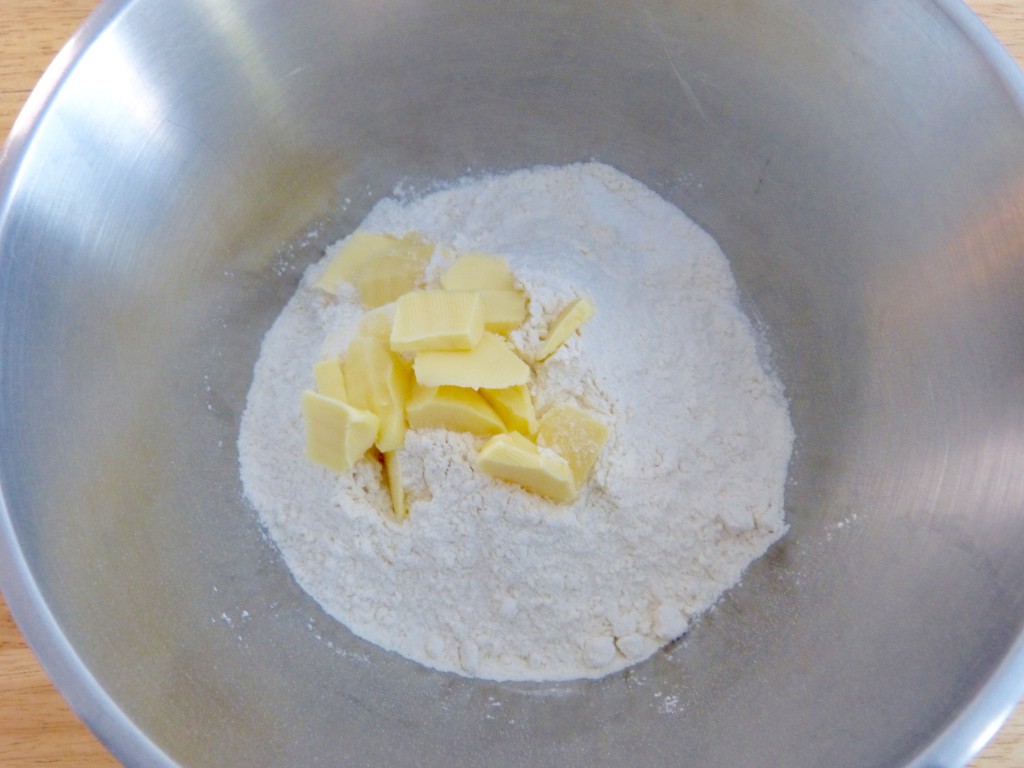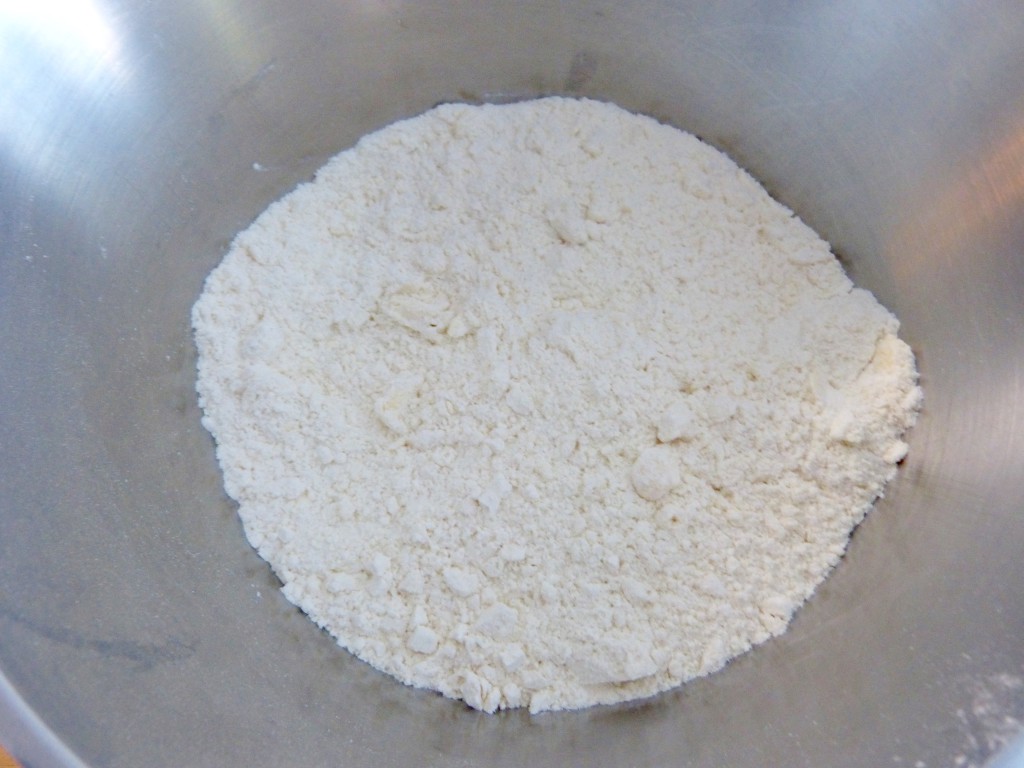 Add sugar, cacao and chocolate chips. Mix with a wooden spatula.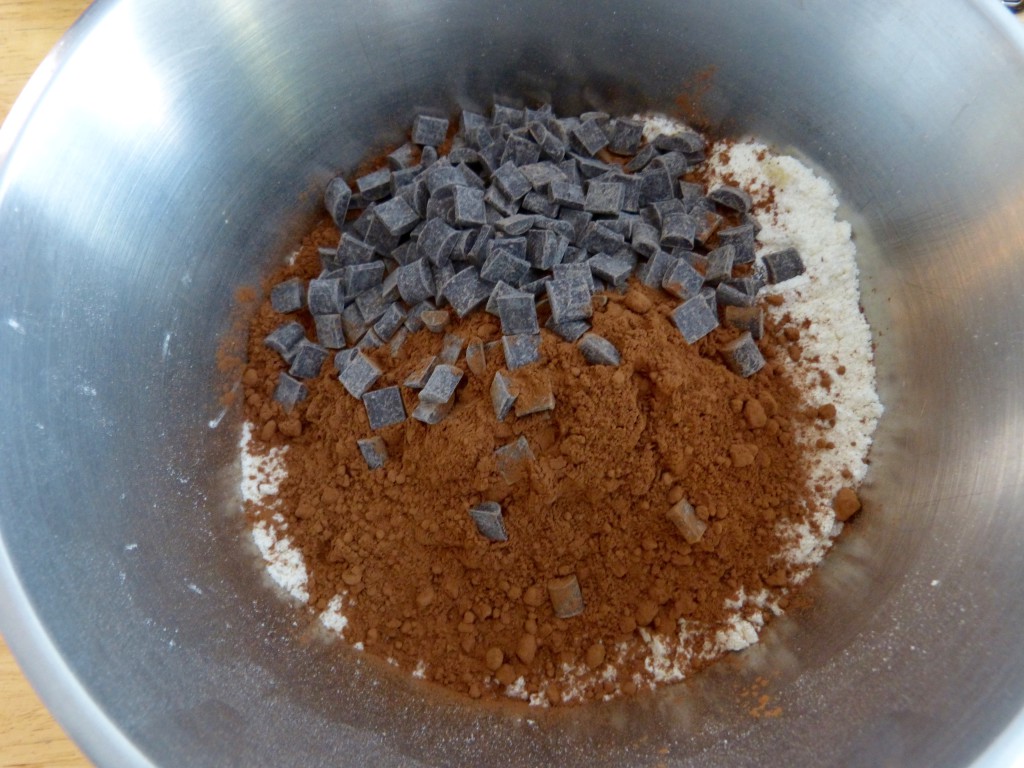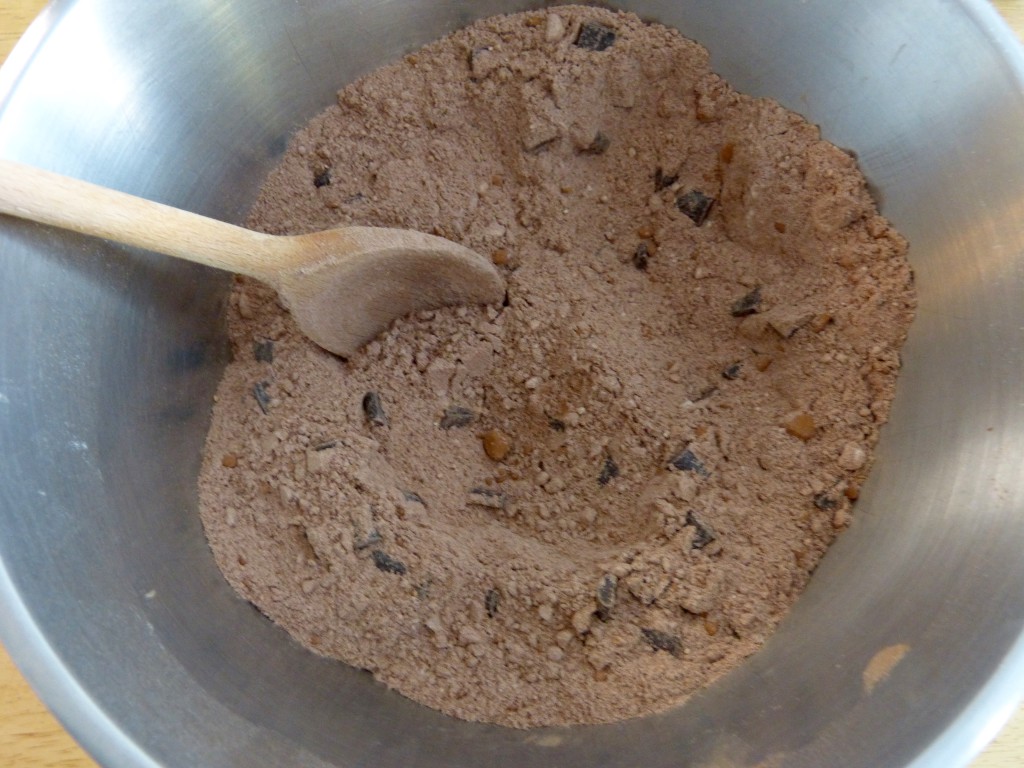 In a bowl, whisk the cream with egg and add melted chocolate.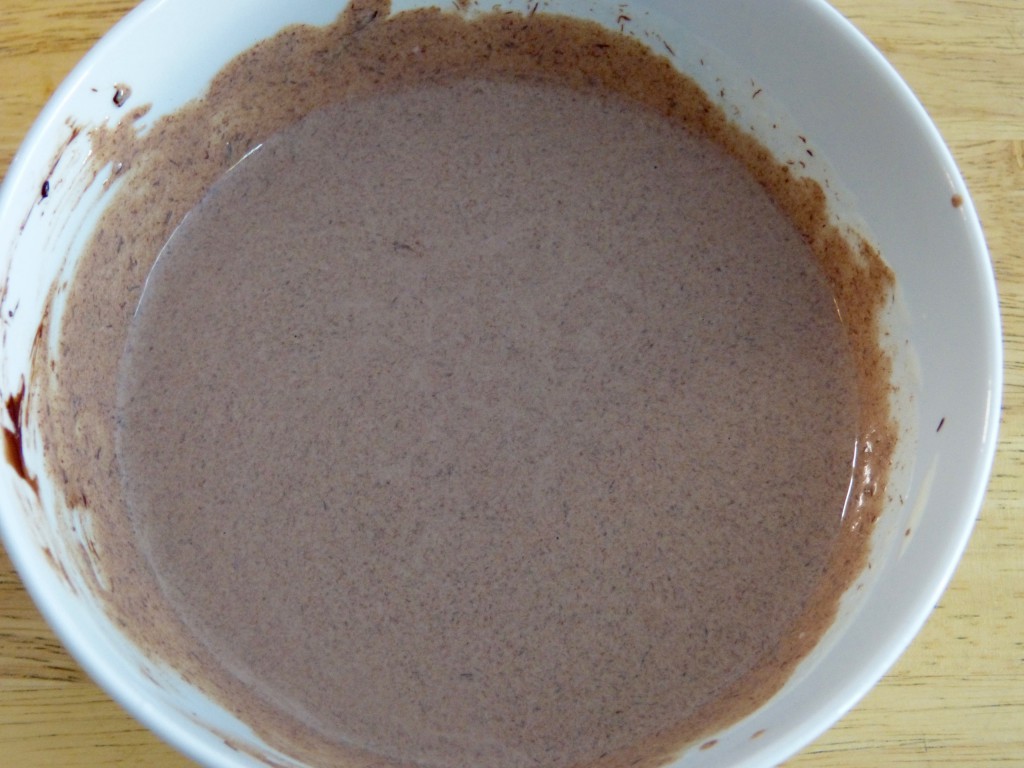 Add the liquid mixture to the solid one.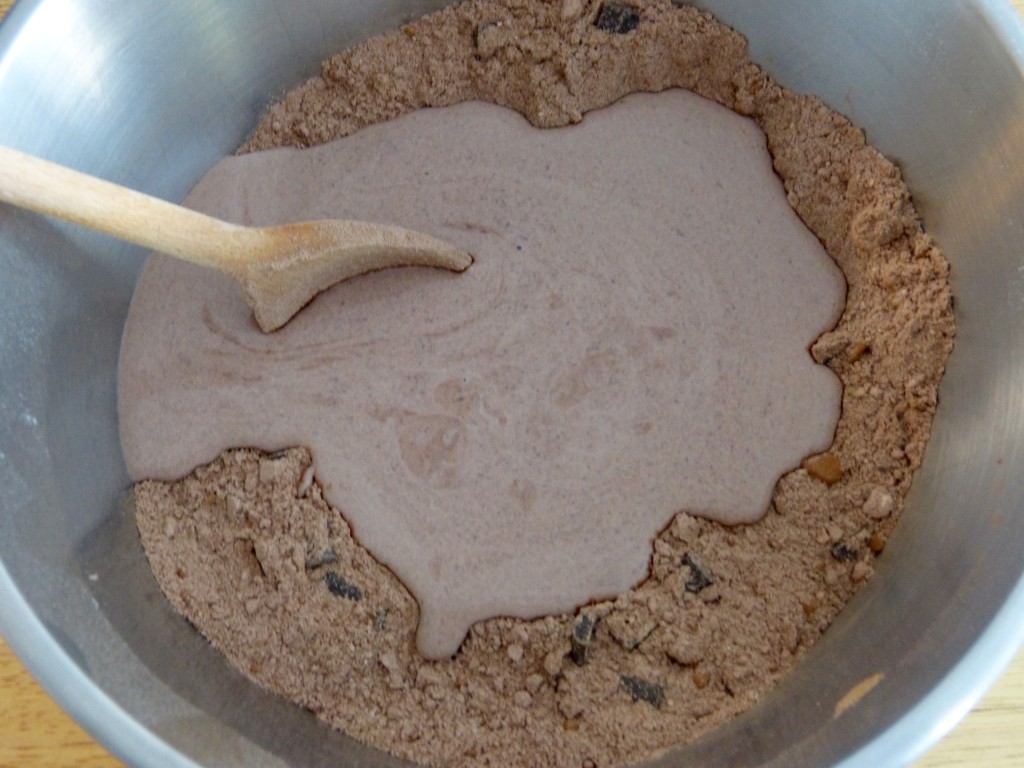 Mix with a wooden spatula.
Finish to mix with your hands and form a ball.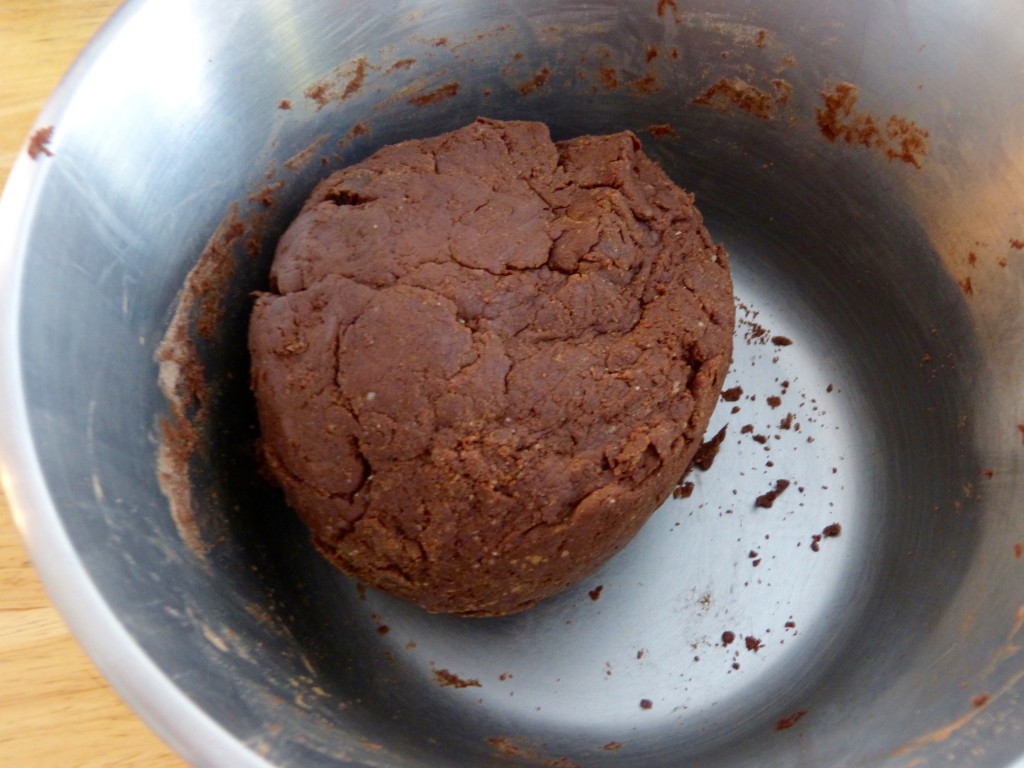 Shape the scones. 2 ways to do this : 1. Spread the dough with a rolling pin on 2cm thick and cut the dough with a round glass to form traditional scones, or cut with a knife and shape into triangle. Place the scones on a plate covered with baking paper ; 2. Form the dough into a ball take a handful , form small rough ball and place on a

plate covered with baking paper

and flatten slightly. Personally, I prefer the second method that is most similar to scones I've tasted in Australia ! You can sprinkle flour on the top to make more traditional .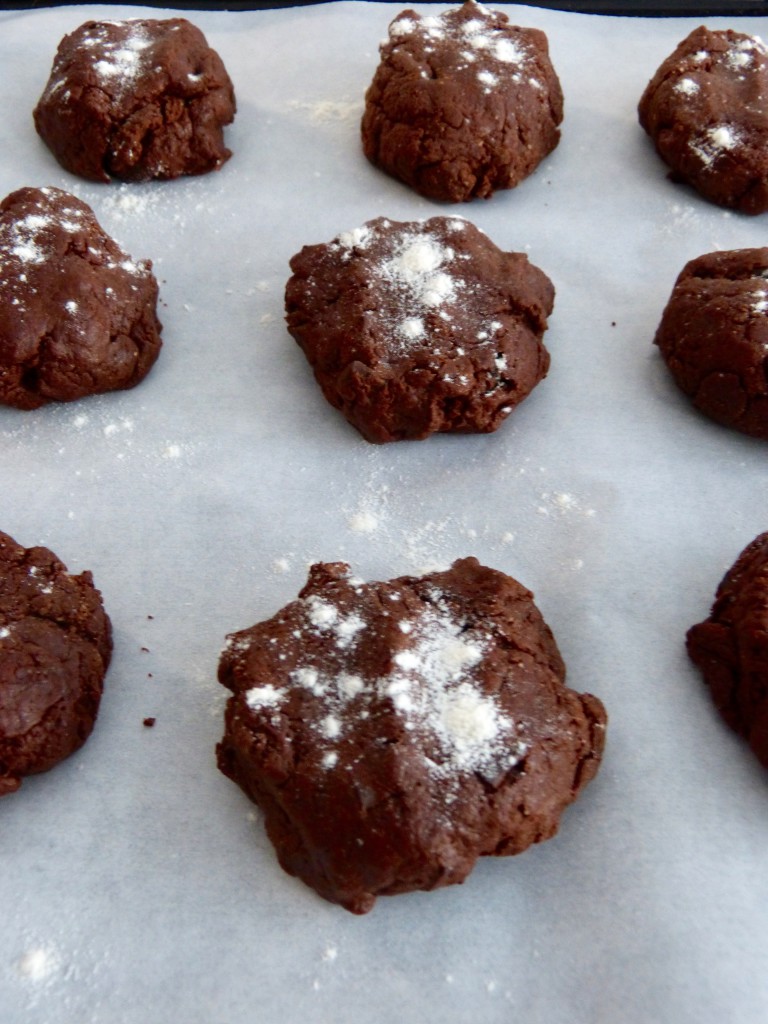 Bake the scones for 10-13 minutes. They will swell slightly and will be cooked when it sounds hollow when tapped on. The finger should not sink .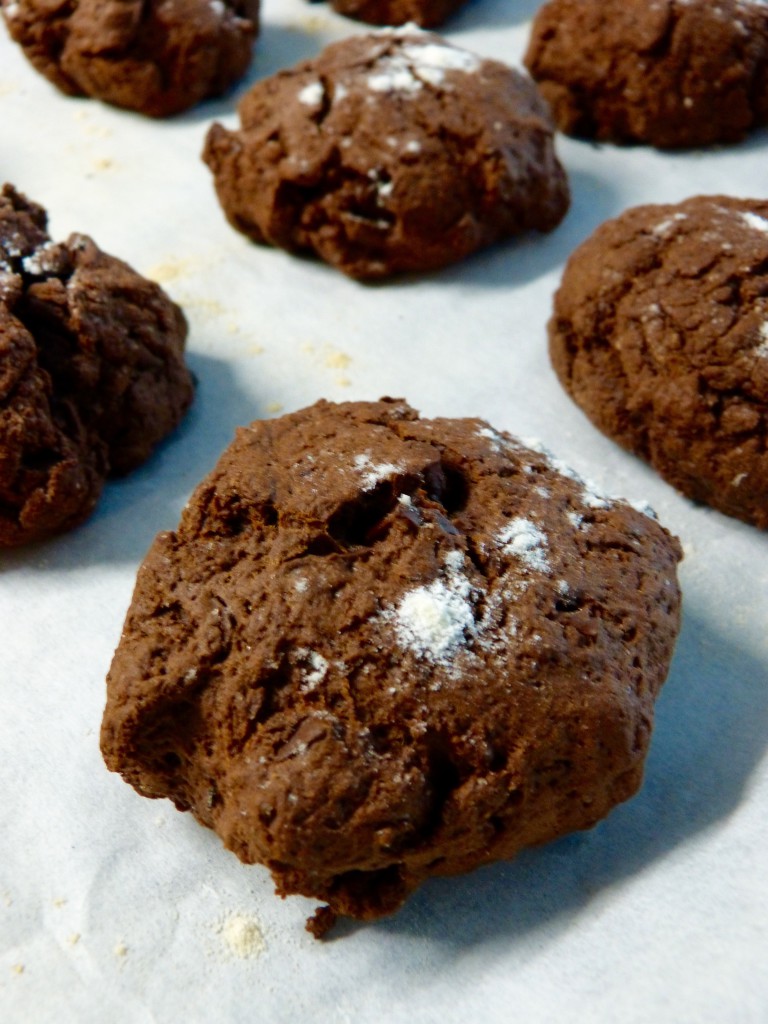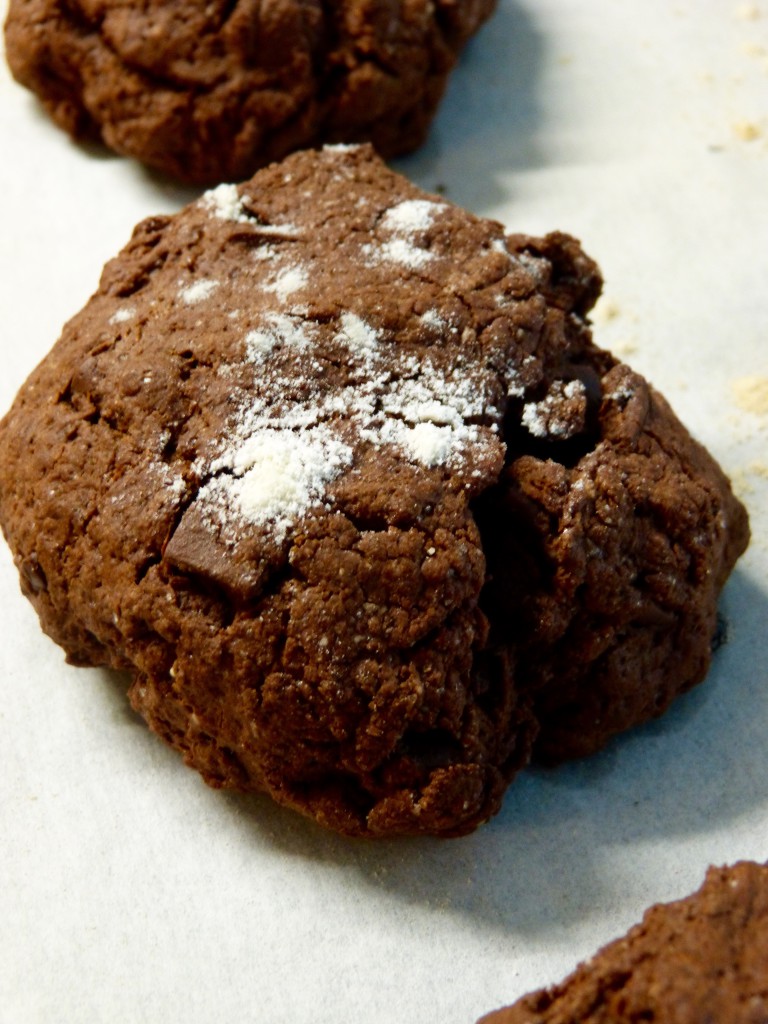 Scones are best fresh and it is best to eat them the baking day. The next day , they will become less crunchy and wet (they operate much like the bread in fact !). Then I suggest to freeze your remaining scones and take them out 2 to 3 hours before eating them , they will be as good as the day of their making . These scones can be enjoyed with a cup of tea or a glass of cold milk !