Jaunt to Margaret River
Three hours south of Perth, in the state of Western Australia , Margaret River is one of the most famous gourmet and wine regions of Western Australia. With more than 120 wineries , MargaretRiver produces some of the best great wines of Cabernet Sauvignon, Chardonnay , Semillon , Sauvignon Blanc , Merlot and Syrah from Australia. It's also world-famous for its surf break. From the 15th to the 26th of April, took place the 3rd round of the Samsung Galaxy Championship of the World Surf League , the  » Drug AwareMargaret River Pro  » , crowning the Brazilian Adriano de Souza . The place is lined with stunning beaches and you can also visit prehistoric caves.

During our visit to Margaret River, we gave in to temptation with the visit of the  » Margaret River Chocolate Factory  » which allows you to taste free sample of its unprocessed black, white and milk chocolates. It offers a large selection of chocolates of all kinds and even chocolate without sugar ! The perfect place to go for Easter ! My favorites? The dark and milk almond, cashew and hazelnut clusters !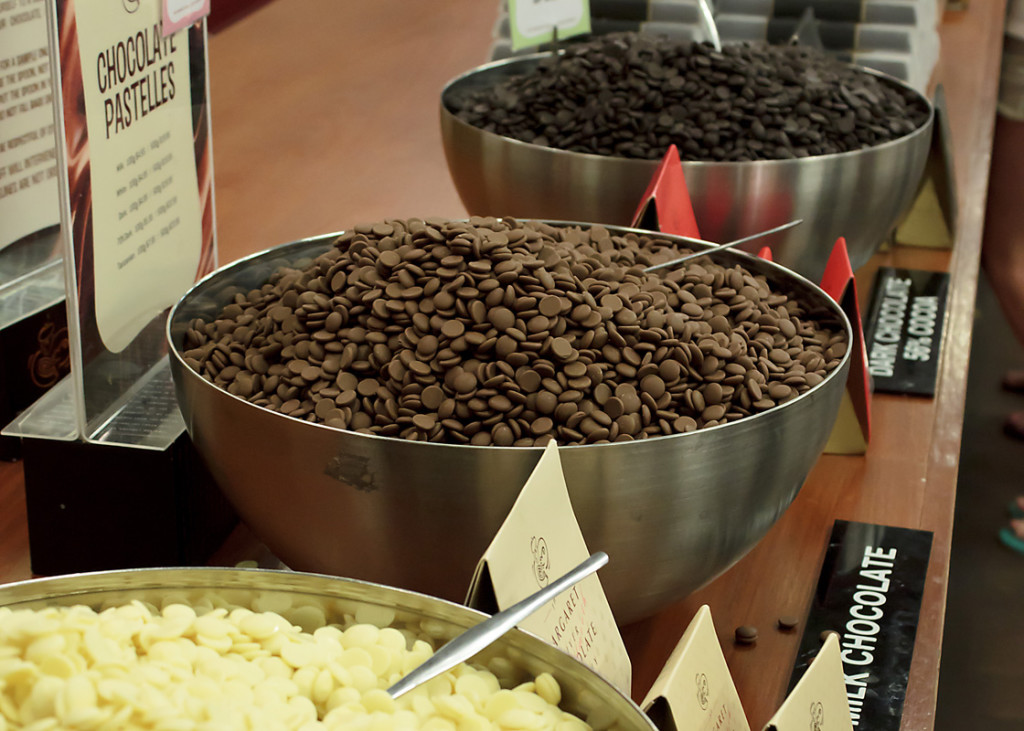 Then, a detour through « The Margaret River Dairy Company  » for a free sample tasting of all of their range of cheeses, that are of course not comparable to our French cheeses, but which offers excellent cheddar and double cream. There are also excellent fresh yogurt, plain or with fruits that, on the other hand, exceed our French yogurt !
And of course, the inevitable stop in a vineyard!
On Cat's advice , a friend from Perth, we let ourselves go to a tasting (yeah and again it was FREE ! Australians are the best!) of the full range of wines from the vineyard  » Hay Shed Hill ».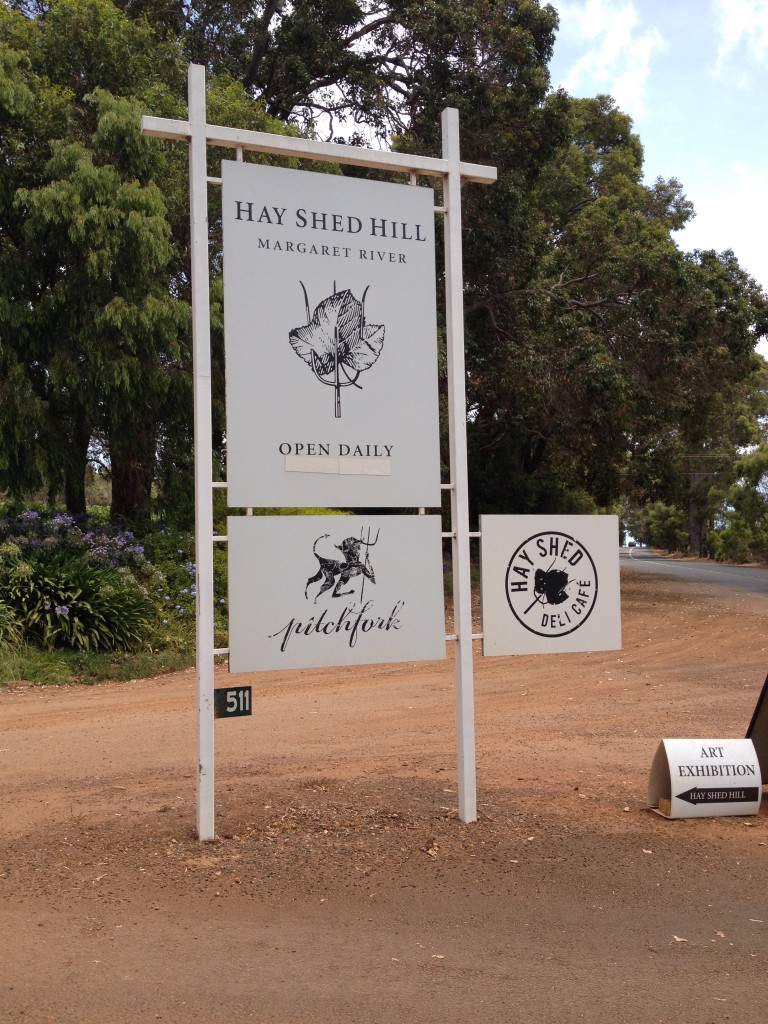 We were kindly greeted by Ulf Mueller, who shared with us his passion for wine, knowledge and advised us on associations of food and wine. We have tasted, it seems, twenty or so wines, hard to keep a clear mind! And we have made the discovery of a new grape, the Tempranillo! What a discovery! This is a Spanish grape, fairly present in Australia (never heard in France :(), black grapes, which when you drink it young is a versatile wine which goes well with appetizers, pizza and barbecue. As often in Australian vineyards, you can find something to eat in the restaurant or a café of the vineyard. So we enjoyed, in their café, a very good pizza, accompanied as you'll know a Tempranillo! The café offers different dishes to share, a nice variety of pizzas and main course meals, desserts and a variety of cheeses including French cheeses! A highly recommended place to share a good wine with friends and family surrounded by vineyards.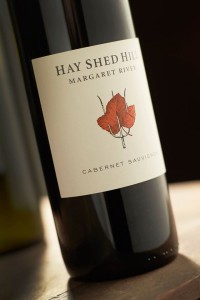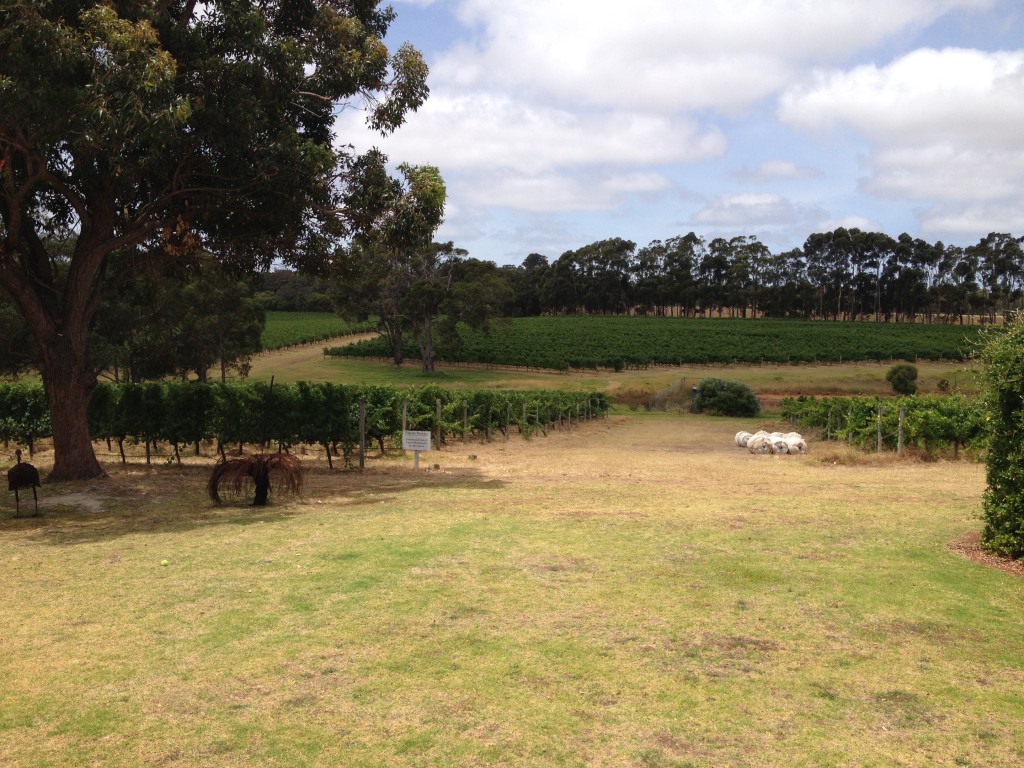 Thank you Ulf for this discovery!
It took us a good afternoon to recover from this gourmet day but before leaving Margaret River , we were attracted by a small cafe in the city center . This is the  » Sidekick Cafe Margaret River » . Upon entering the cafe , you are amazed by the decoration . A huge graffiti on the wall behind the counter, green plants falling from the ceiling , a showcase of more yummy cakes , servers Wow awesome ! and coffees that parade under your eyes with beautiful coffee art !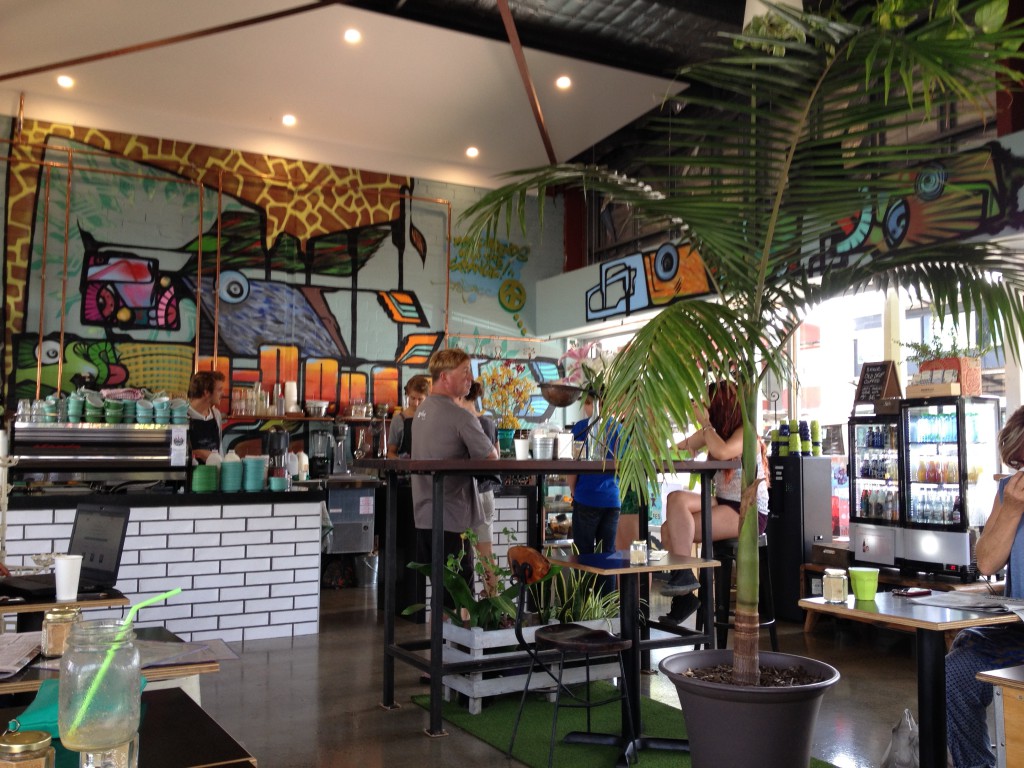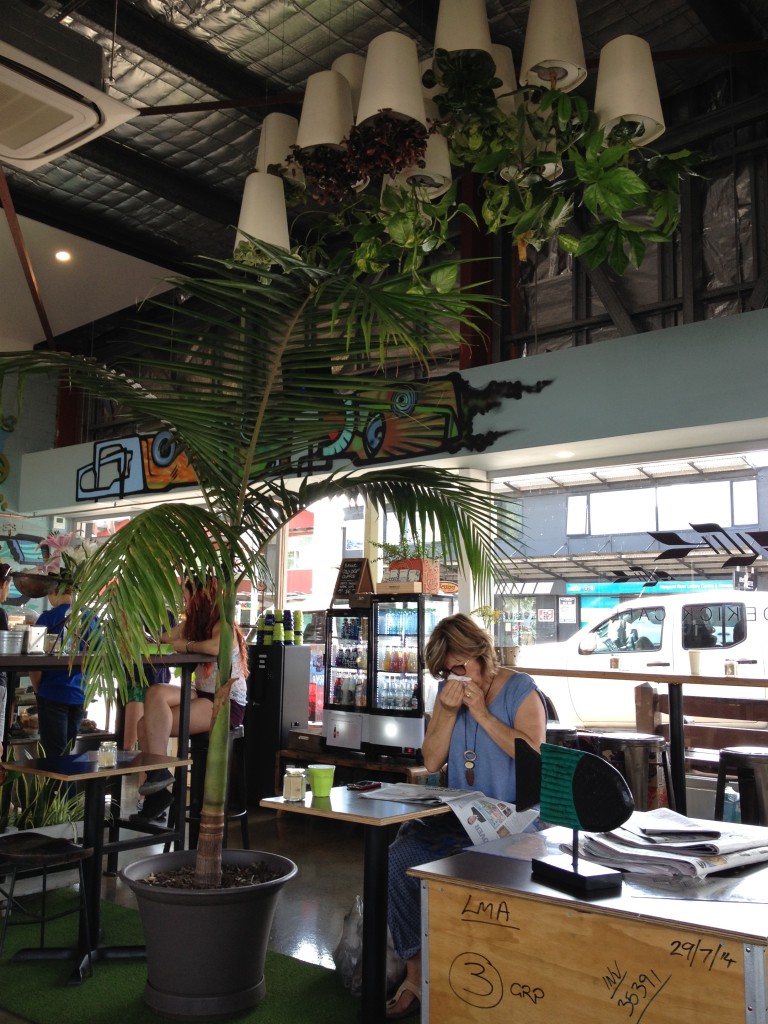 We sit , eager to receive our coffees ordered at the counter. And here comes my cappuccino with a beautiful coffee art. Australians are found of coffee art.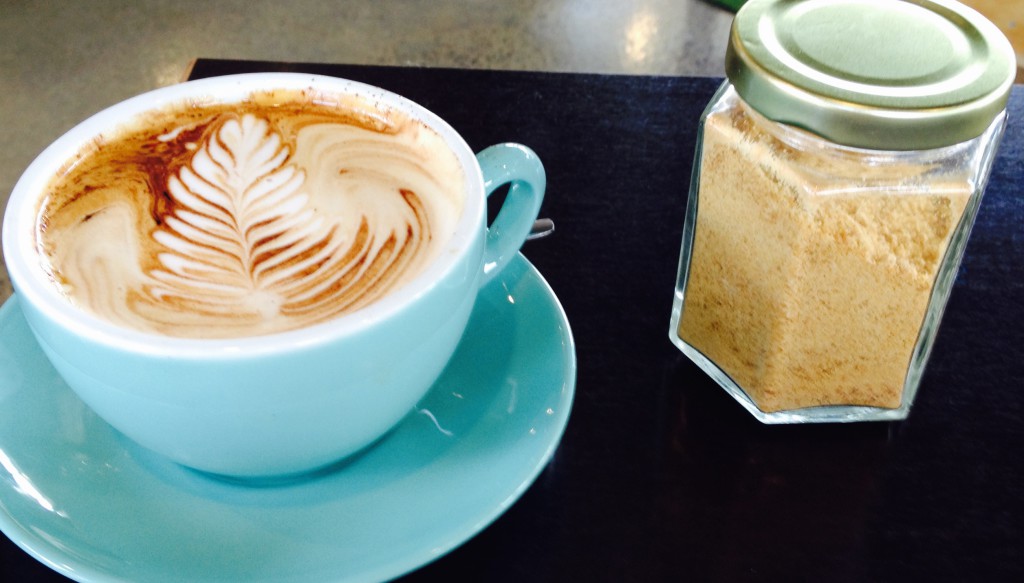 Their coffee are most of the time made with milk so baristas like to draw something on the coffee cream. This is a non easy technique, and for me , even after having received training, I quickly realised it would take many years to be successful and expert! This espresso bar offers you to customise your coffee : pour-over , cold- drip or espresso made ​​from freshly roasted Dukes' coffee beans . This café also offers a simple and healthy menu from freshly squeezed fruit juices, avocado and tomato toast on a seeds bread, sweets such as Chai Spices Cupcakes , Proteins Bars, Carrot Cake or blueberry muffins !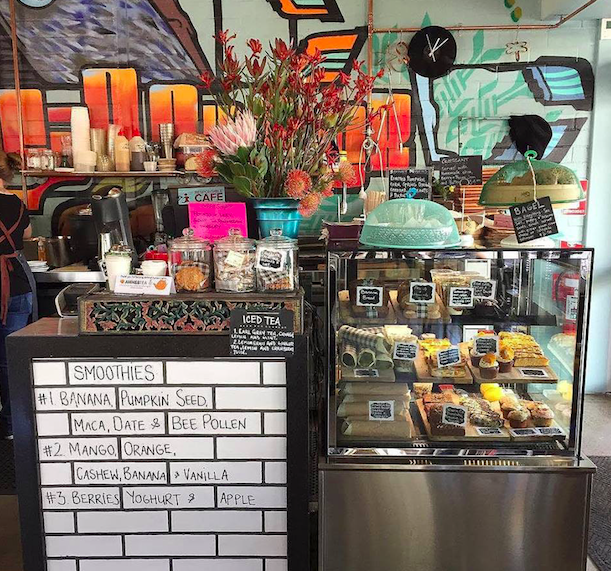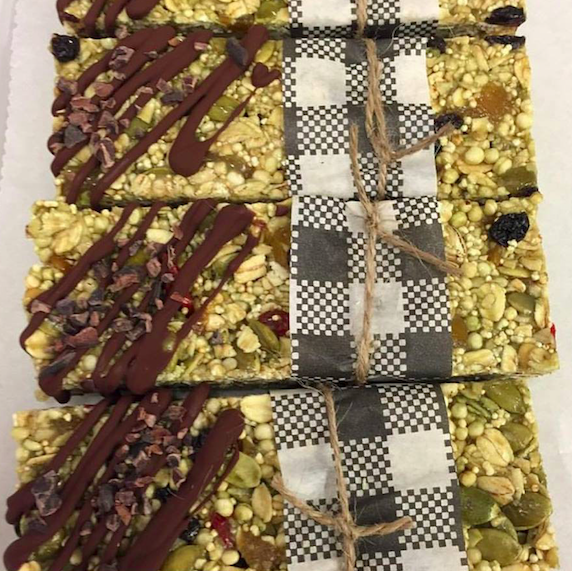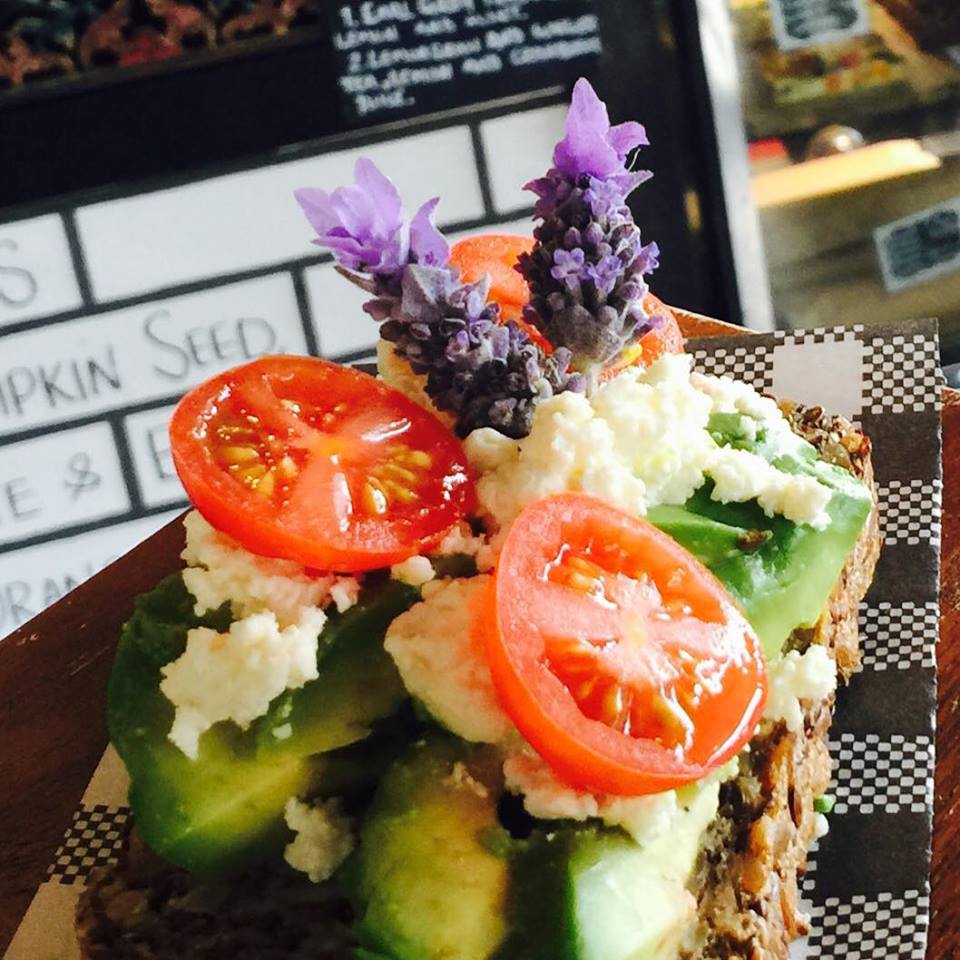 The coffee is traceable down to farm level, and they use the best ingredients: beyond borders of white bleached flour; baked goods rice flour, buckwheat, spelt, quinoa, chia seeds, local pecans. The straws are bio-degradable and the takeaway cups compostable.
An eco-friendly and very friendly café! A necessary step in Margaret River !
So you can't still question on the beautiful Margaret River. If you are in Western Australia , Margaret River is a key destination for you !
---
---
---
References:
http://www.worldsurfleague.com/events/2015/mct/1226/drug-aware-margaret-river-pro?home=1
http://chocolatefactory.com.au
http://www.mywineandcellar.com/Cepage_Tempranillo.html
https://www.facebook.com/SidekickMargs?fref=pb&hc_location=profile_browser