Strawberries pie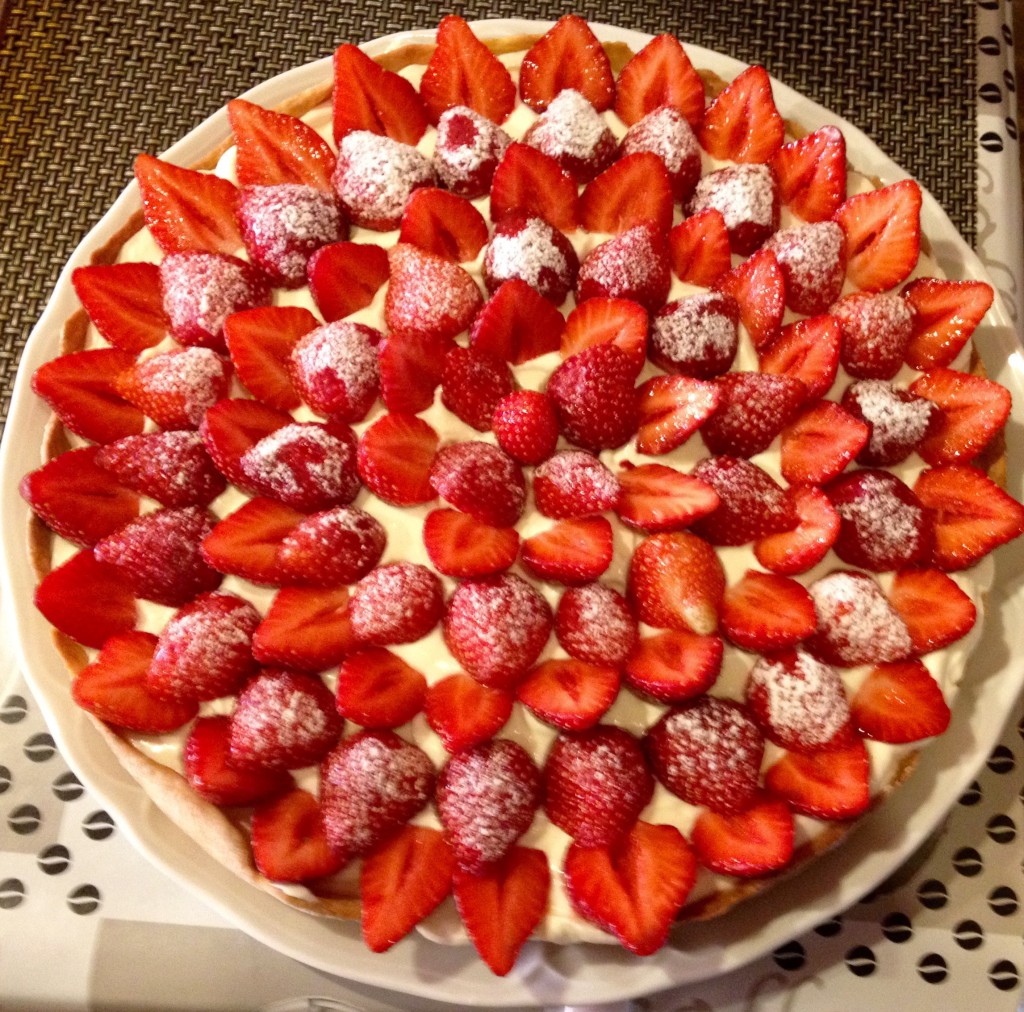 l Switch language for recipe in French l
Depending of the season in your country, it may not be the right time for you to prepare this strawberries pie. But don't be frustrated you can rather use raspberries, blackberries, or a mix of fruits of the forest. Why not try this recipe with juicy black figs?
As usual, I make a homemade pastry, shortcrust pastry or sugar dough, according to the mood. Sugar dough is a bit too sweet for me for this recipe, cream already provides enough sugar to the pie. It's an easy recipe, you will have to cook the dough completely before assembling as strawberries (it's the same for other red fruits) doesn't cook.
Strawberries pie
6 servings
Preparation time: 40 min, Cooking time: 35 min, Refrigeration time: 2h
Pastry
Ingredients
250g flour
125g butter
pinch of salt
1 egg
water
Mascarpone cream
Ingredients
250g mascarpone
200ml whipping cream
30g sugar
Filling
Ingredients
500g strawberries
Icing sugar
PREPARATION
Pastry
In a bowl, mix with your fingers, the flour with the diced butter, the egg and the salt. Add a bit of water just to moisten the dough.
Form a ball with the dough,wrap it in a plastic wrap and refrigerate 1-2 hours before use.
Preheat the oven to 200°C.
Roll out the dough to 4 to 5 mm layer. Butter a pie dish and garnish with the dough.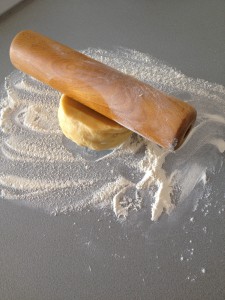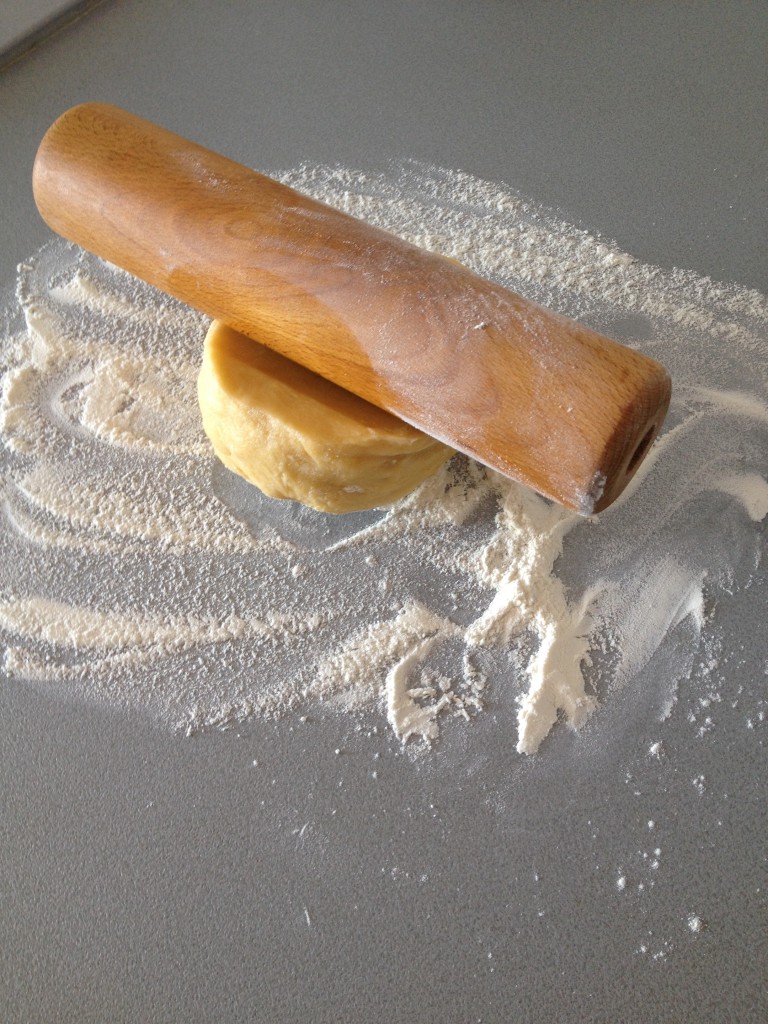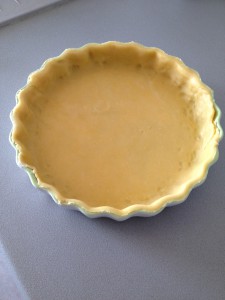 Bake the dough for 35 minutes (or until golden brown) after having placed dried beans on a parchment paper.
Remove the dough from the oven and remove the beans.
Let cool the pastry.
Mascarpone cream
Whisk the mascarpone with the whipping cream and sugar until obtaining a whipped cream.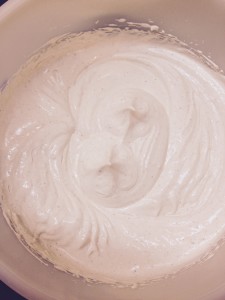 Leave to cool in the refrigerator.
Montage
Cut the strawberries in half.
Place the half of cut strawberries on a plate, outside side on the top et sprinkle with icing sugar.
Spread the mascarpone cream on the pastry.
Place strawberries on the cream circularly by alternating a row with strawberries on the outside side and a raw with strawberries in the inside side.
Leave to cool in the refrigerator and taste without waiting.