Butternut gratin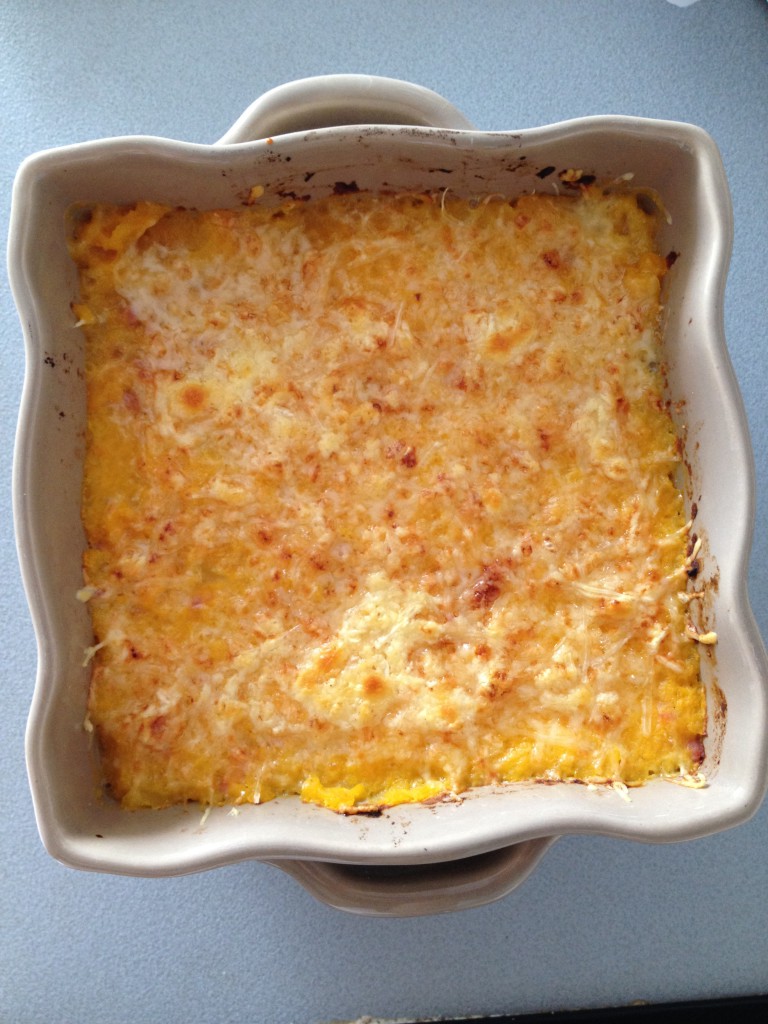 l Switch language for recipe in French l
Butternut squash is a variety of musky squash . It is very tasty unlike the pumpkin that has only the interest of being carved during the evening of  » Trick or treat !  » ??? !!! Butternut has a very fine taste, between butter and chestnuts , and its texture is between the pumpkin and potato . It has the form of a plump bottle, peels off easily with a vegetable peeler, and has few seeds (in the plump part) . It can be prepared in soup, salad, gratin or roasted in the oven. Raw, grated it can be added in a mixed salad : green salad , feta or beets, walnuts for example. From a caloric standpoint it has only 45 cal per 100g . I think you will eat butternut squash this fall!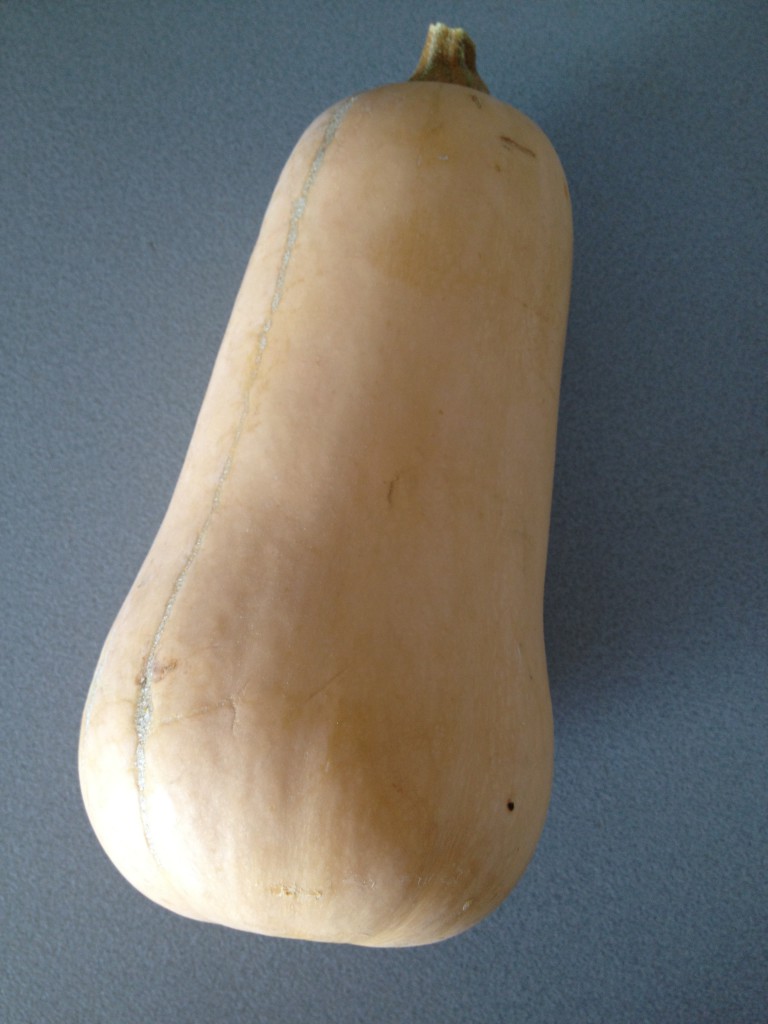 I suggest to taste the butternut squash today in a simple recipe , a butternut gratin . You can add whatever you like : plain,ham, smoked ham, bacon, Swiss cheese or other cheeses , minced beef meat … Just keep the cream base and cheese on top to brown .
Butternut gratin
4 servings
Preparation time: 10 min, Cooking time: 35 min
Ingredients
1 butternut
70g bacon
33cl light cooking cream
60g grated cheddar
Salt and pepper
Coarse salt
PREPARATION
Peel the butternut et cut its 2 ends.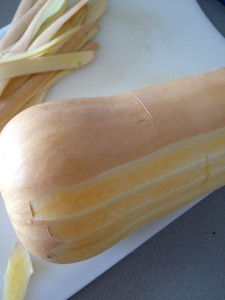 Cut the butternut in 2, in the middle of its length. The upper part doesn't contain seed, cut this part into large cube. Cut the bottom in 2, remove the seeds with a spoon and cut into large cube.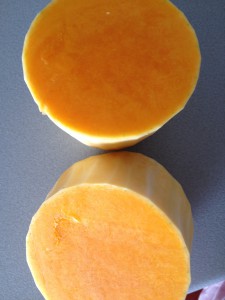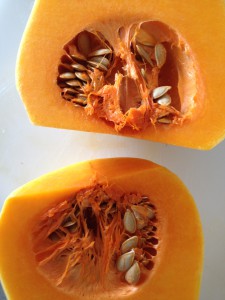 Put the butternut cubes in a saucepan, add a pinch of coarse salt and cover with water. Bring to boil and cook over medium heat until the squash glides on a knife (15-20 min).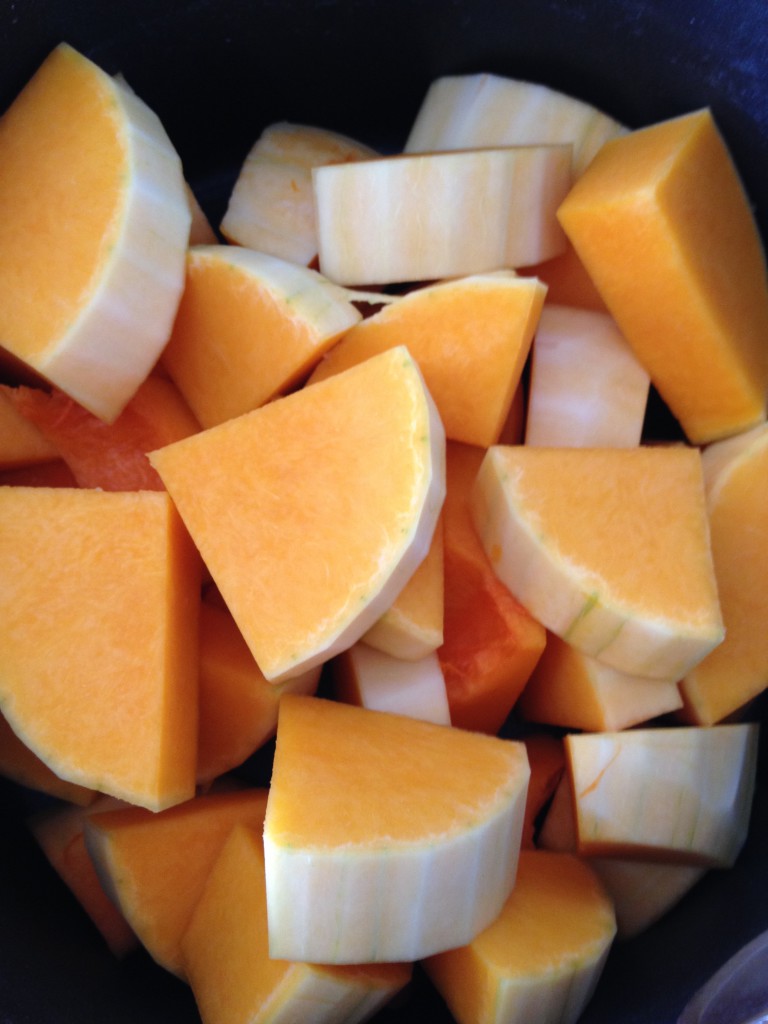 Drain in a sieve.
Put back in the saucepan and mash the butternut with a potato crush . Remove water excess with a tablespoon. In a baking dish, lightly buttered, add drained and mashed butternut squash, cream, browned bacon and 30g cheddar. Add salt and pepper and mix.
Sprinkle with 30g of grated cheddar.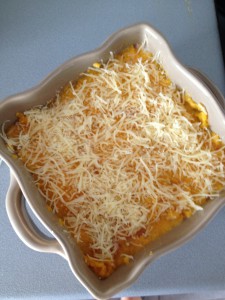 Bake at 200 ° C until the cheese browns.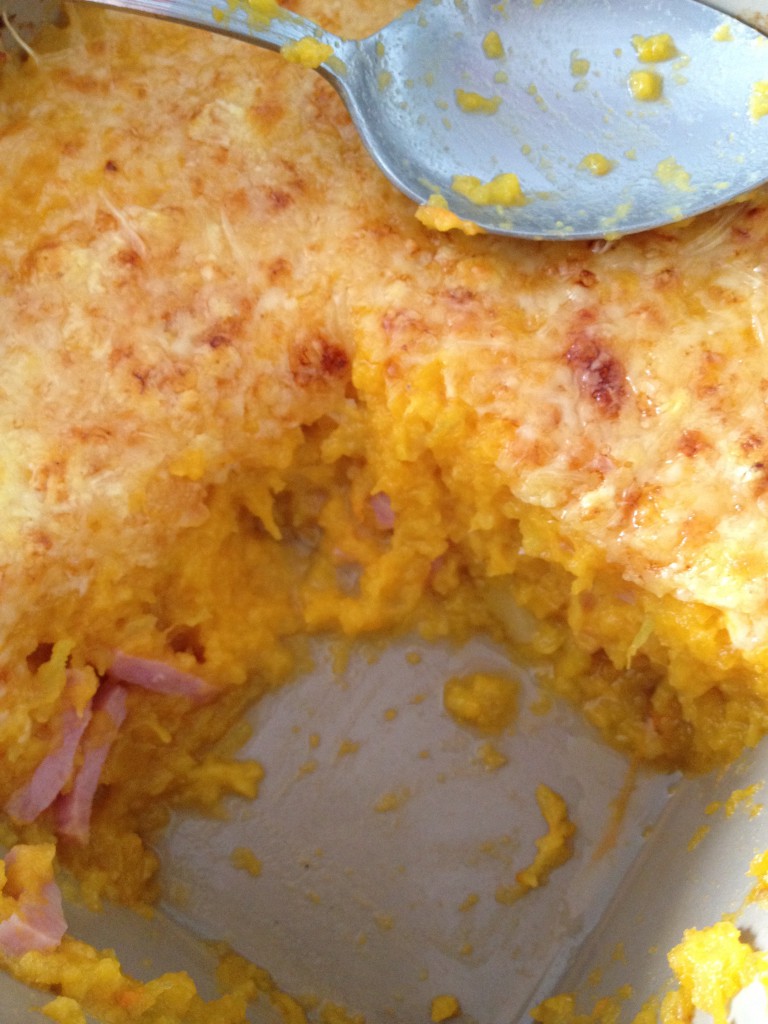 ---
---
---
References: