Tomato filet mignon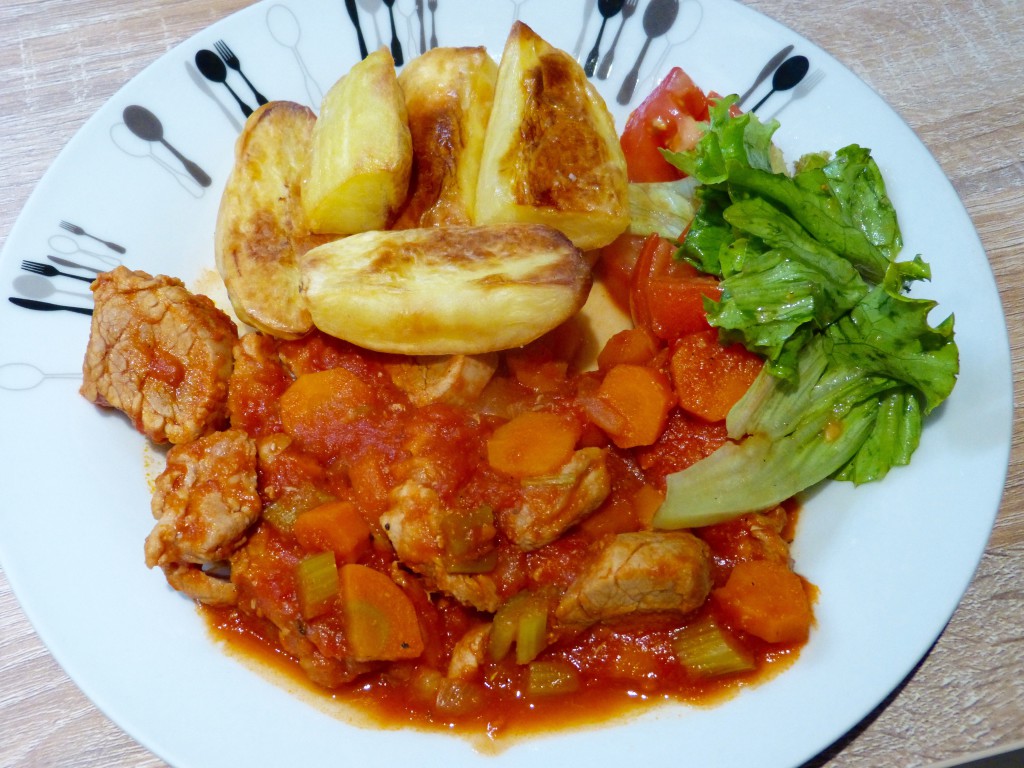 l Switch language for recipe in French l
A new meat sauce recipe very easy to make and ideal for a meal with family or friends. The filet mignon is a piece of pork which is very tender and can be cooked in a casserole, baked or in a skillet . It is a lean meat and this recipe is very light. Again a way to eat well while having fun !
Tomato filet mignon
For 4 servings
Preparation time: 5 min, Cooking time: 40min
Ingredients
800g filet mignon
3 tbsp tomato paste
1 onion
2 brunch of celery
2 large carrots
1 can of tomato pulp
1 cube stock
1 tbsp olive oil
1 tsp sugar
Salt and pepper
PREPARATION
Degrease the meat and cut into large cubes.
Peel the carrots and cut into small pieces. Cut the celery into small pieces as well.
Peel and mince the onion.
In a casserole, cook the onion with a tbsp of olive oil, carrots and celery until brown.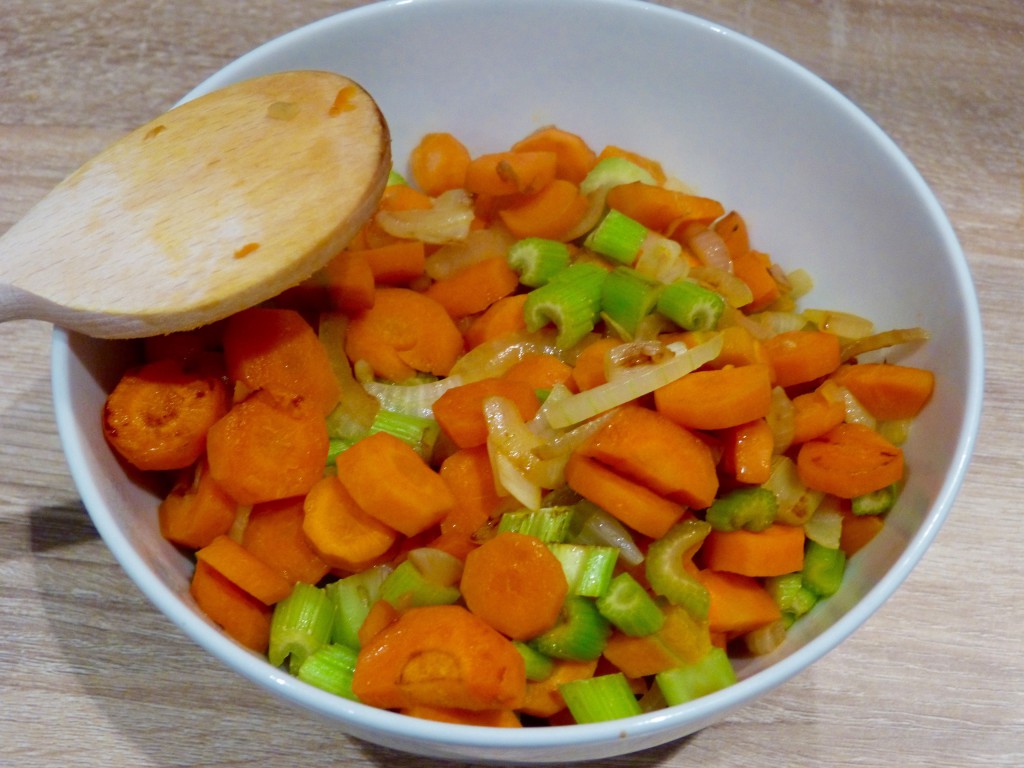 Put aside the vegetables. Add in the casserole, the filet mignon and cook until brown.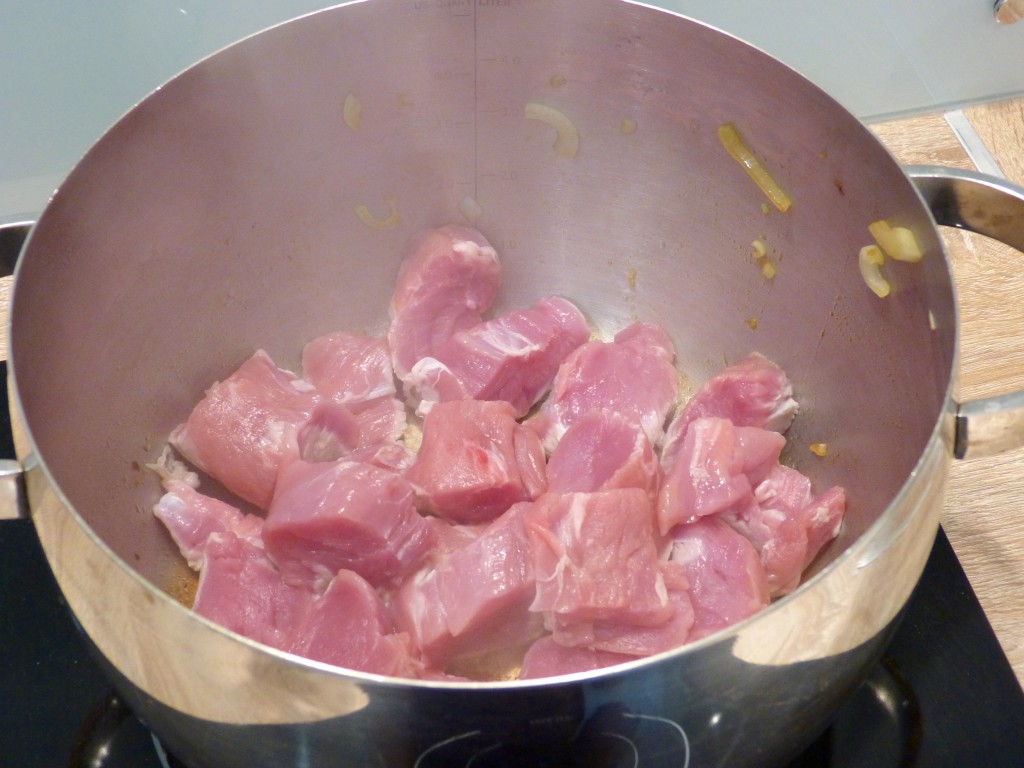 Add the vegetables and the tomato paste. Add salt and pepper and mix.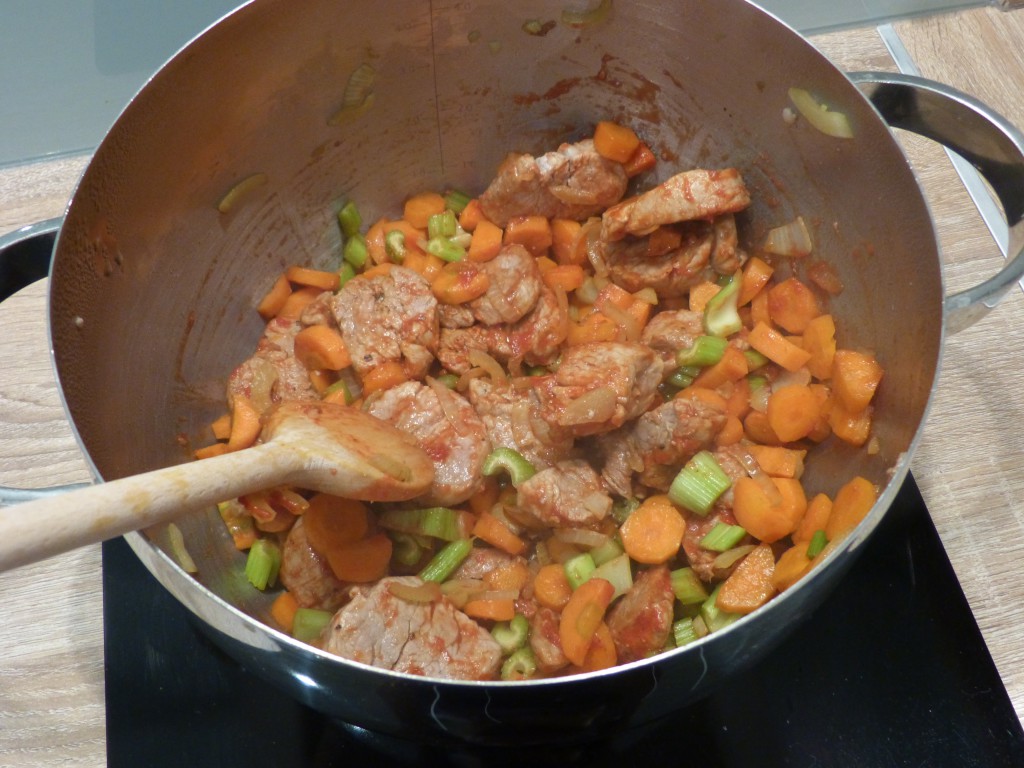 Add the tomato pulp, sugar and stock. Bring to a boil.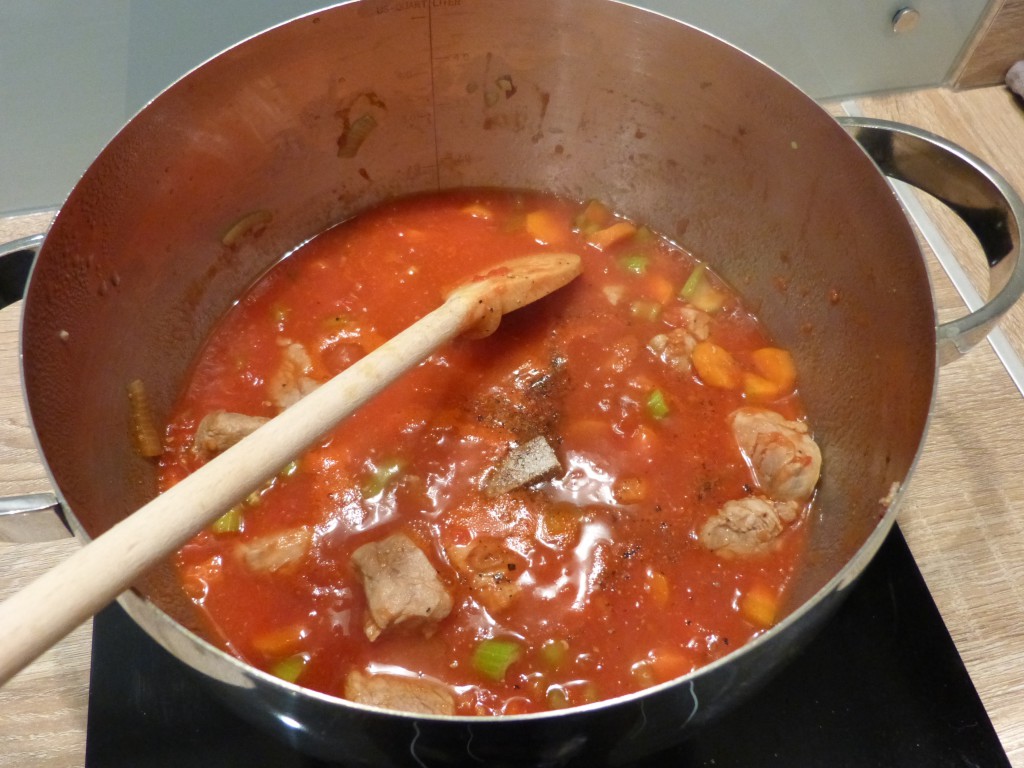 Cover and cook over low heat for 30 minutes. Stir regularly.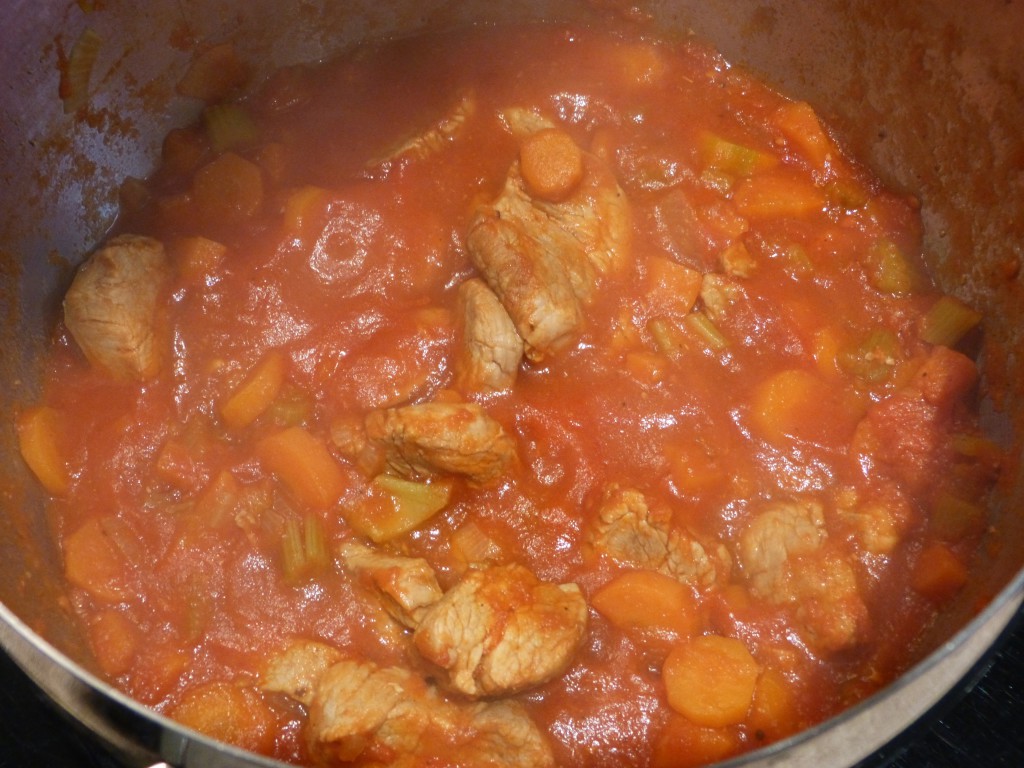 It's ready!
You can serve this filet mignon with pasta, rice or baked potatoes. I'll give you the baked potatoes recipe in a next post!