Baked potatoes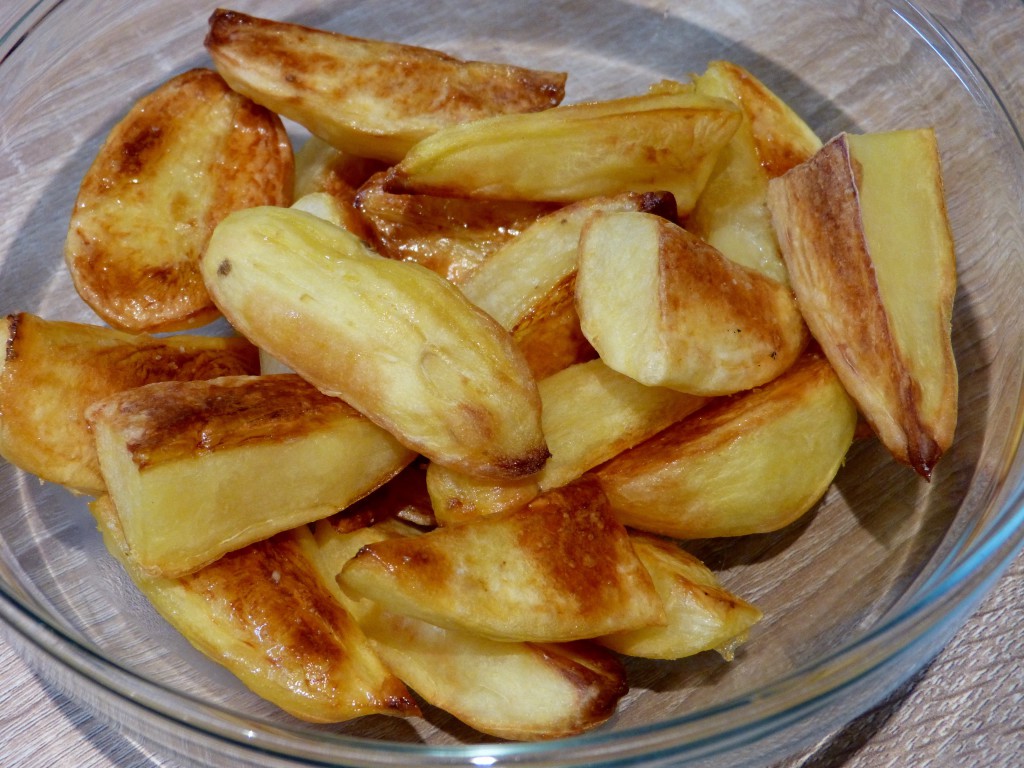 l Switch language for recipe in French l
I love this potatoes recipe! Simple, very easy to make and with almost no fat. You can also cut the potatoes in the form of chips , just forget the pre- cooking step into the water. You will obtain very good french fries !
Baked potatoes
4 servings
Preparation time: 5 min, Cooking time: 35 min
Ingredients
10 potatoes (average size)
Olive oil
Salt and pepper
PREPARATION
Peel the potatoes and wash them.
Cut the potatoes in half or into 4 parts if they are too big.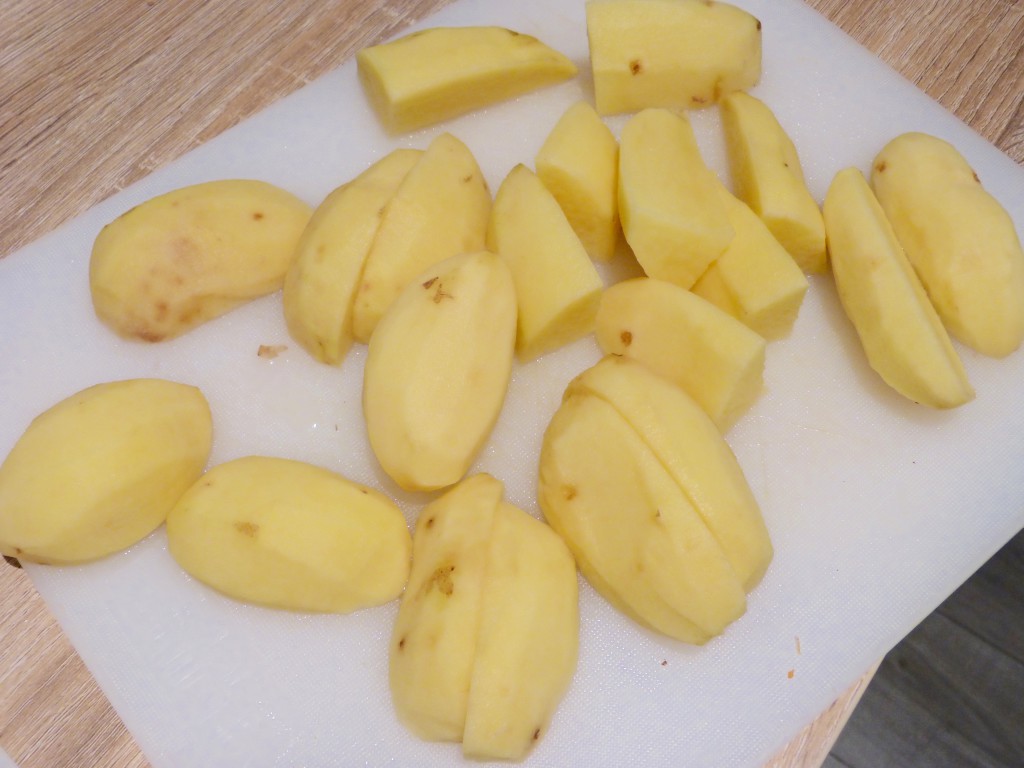 Put the potatoes in a saucepan full of salted water. Bring to a boil then cook for 5 minutes.
Drain the potatoes.
Preheat the oven to 220°C.
Place the potatoes, rounded side on the top, on a dripping pan covered with parchment.
With a fork, scratch the rounded side of potatoes.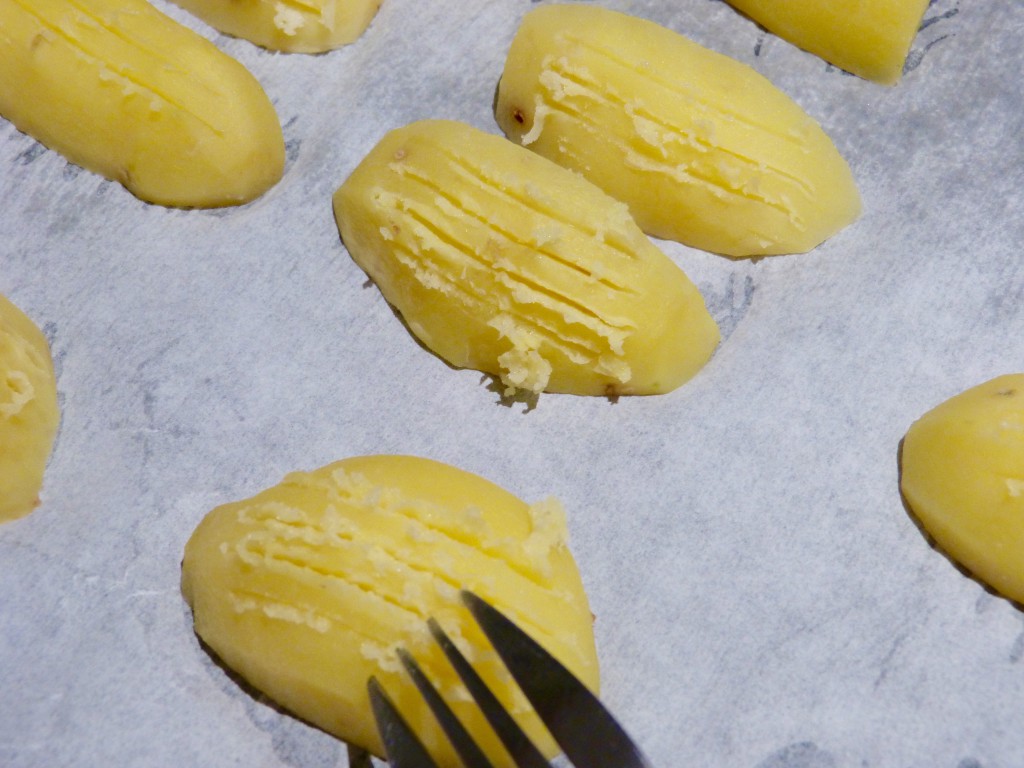 Using a brush or an olive oil spray, brush the potatoes with olive oil. Another tip is to place the potatoes in a freezer bag, pour a tbsp of olive oil, seal the bag and shake.
Add salt and pepper.
Place the plate in the oven and cook about 30 minutes or until potatoes are golden . You can turn the potatoes at the end of cooking if necessary.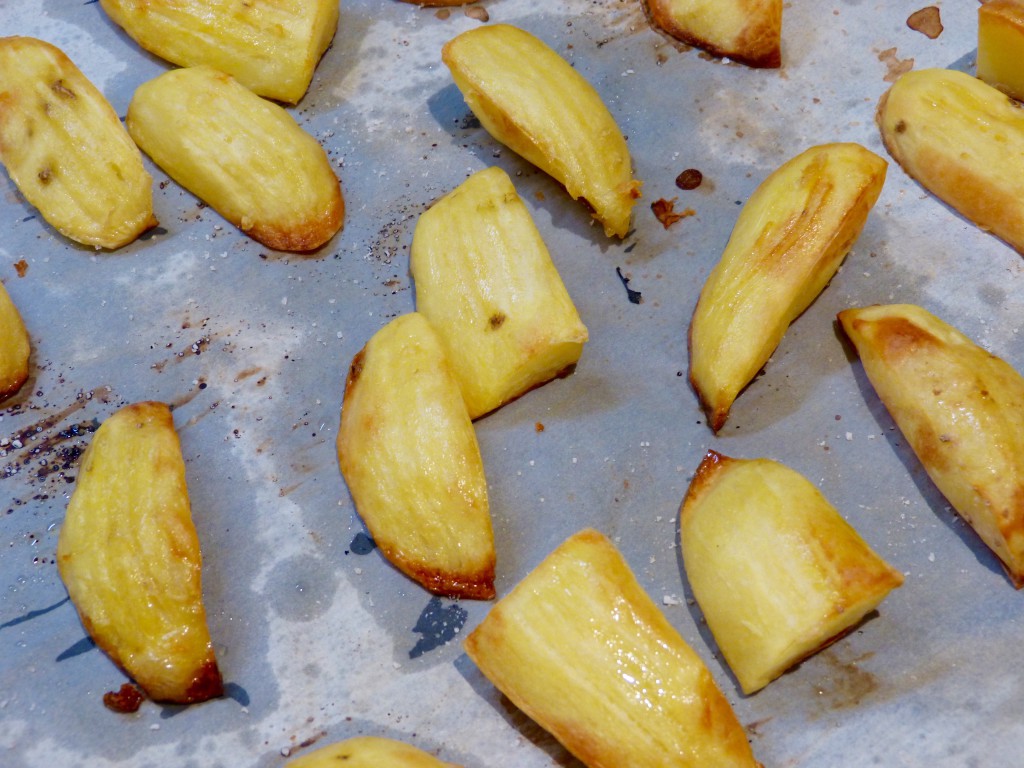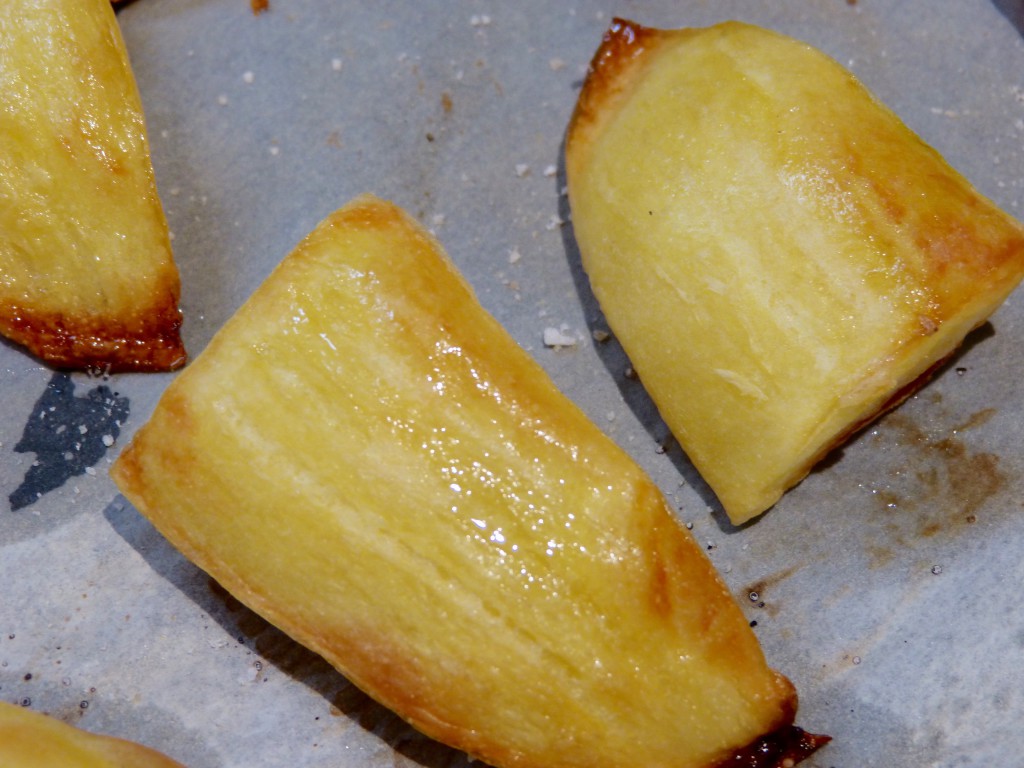 You can eat this potatoes with meat in sauce, such as a tomato filet mignon:
https://www.unpetitoiseaudanslacuisine.com/en/filet-mignon-a-la-tomate/