Italian style magret of duck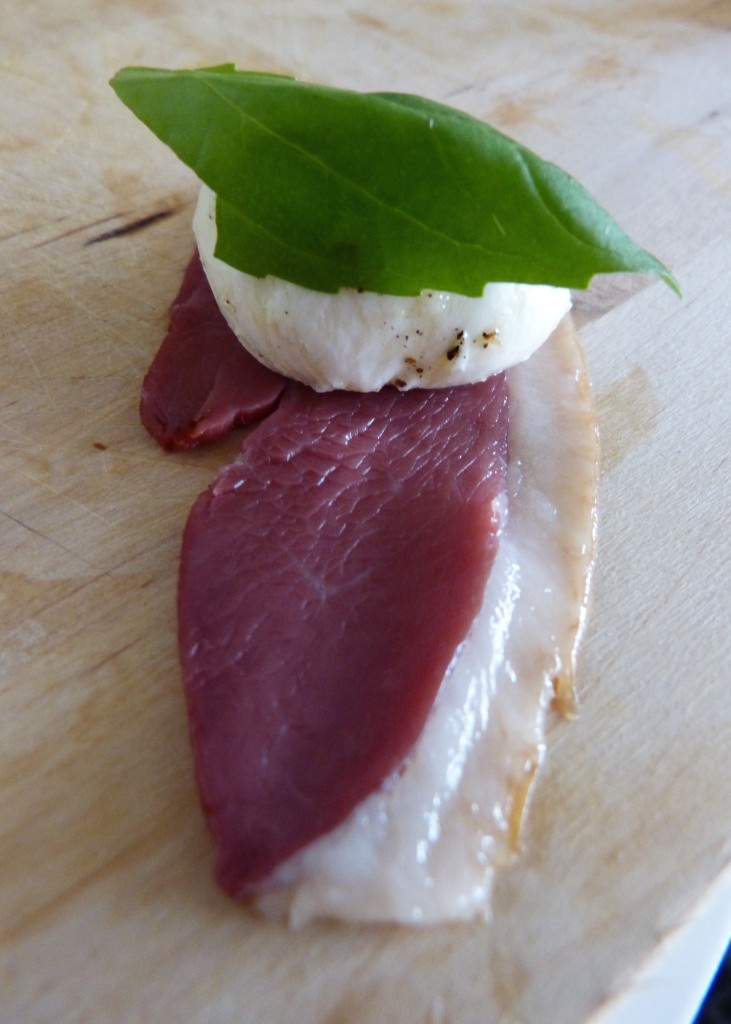 l Switch language for recipe in French l
We continue this week with a new idea of a greedy appetizer with an Italian style magret of duck. Here we roll a magret of duck around a mozzarella ball and a basil leave. Nothing very complicated, you'll just need a bit of patience!
A déguster très frais!
Italian style magret of duck
Preparation time: 10 min
Ingredients
18 smoked slices of magret of duck
18 mozzarella balls
18 basil leaves
18 toothpicks
olive oil in spray or 1 tsp olive oil
salt
pepper
PREPARATION
Put the mozzarella balls in a bowl with salt, pepper and olive oil.
Mix together.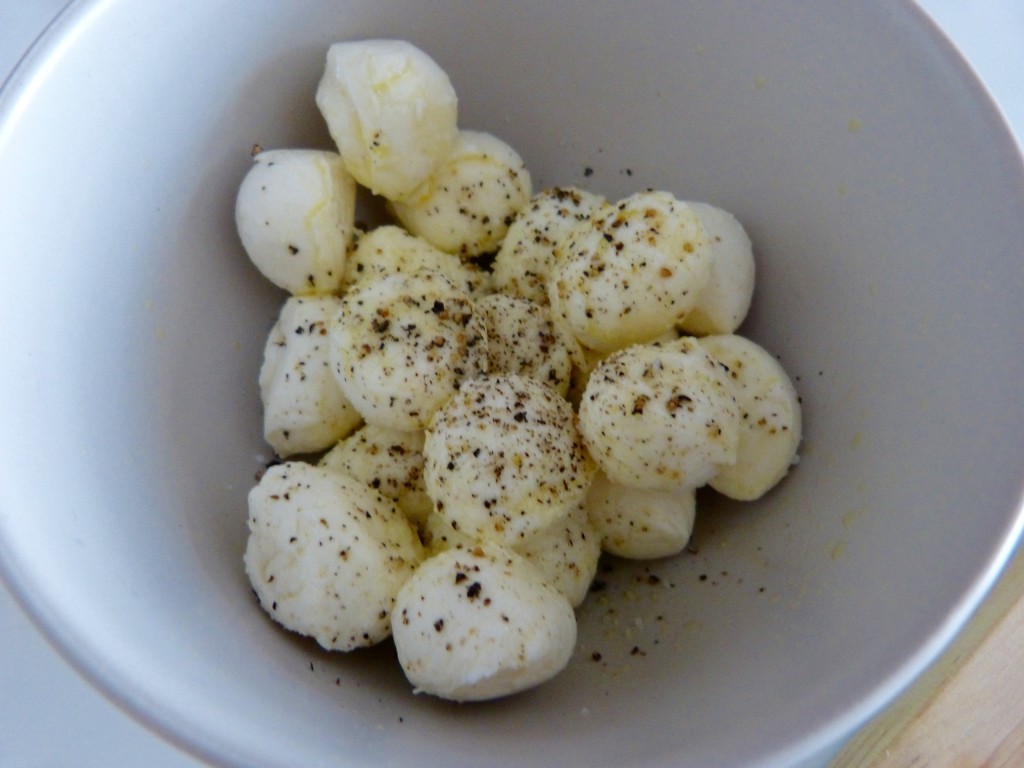 On a slide of magret put a mozzarella ball covered by a basil leave.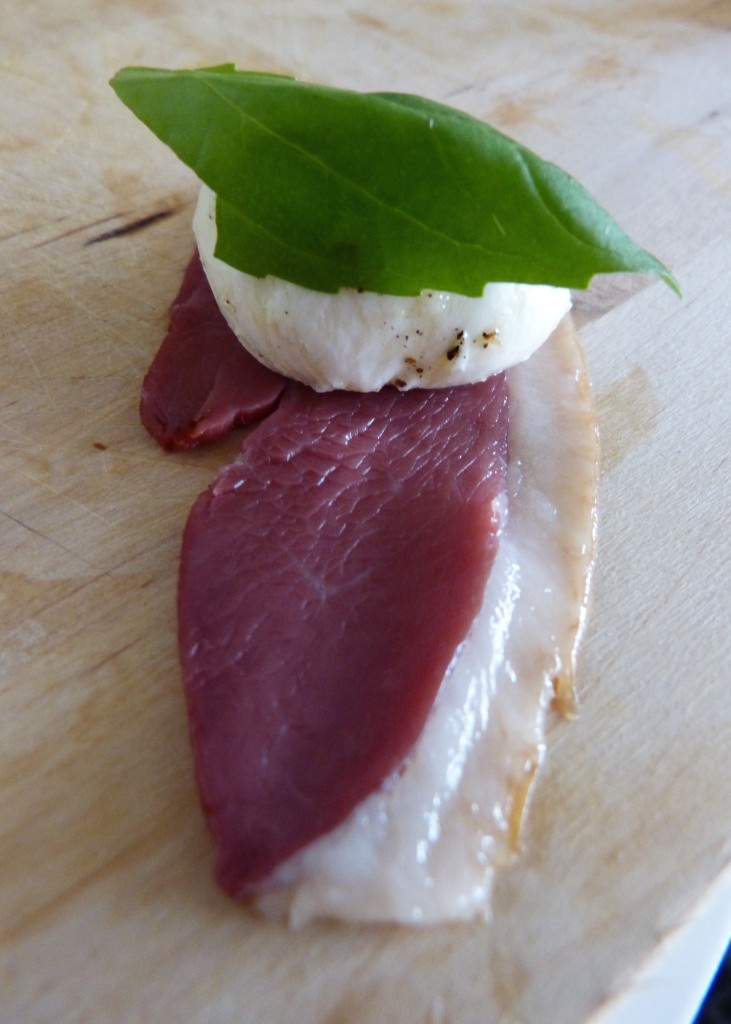 Roll the slice of magret around the mozzarella and the basil.
Stick on a toothpick to maintain together.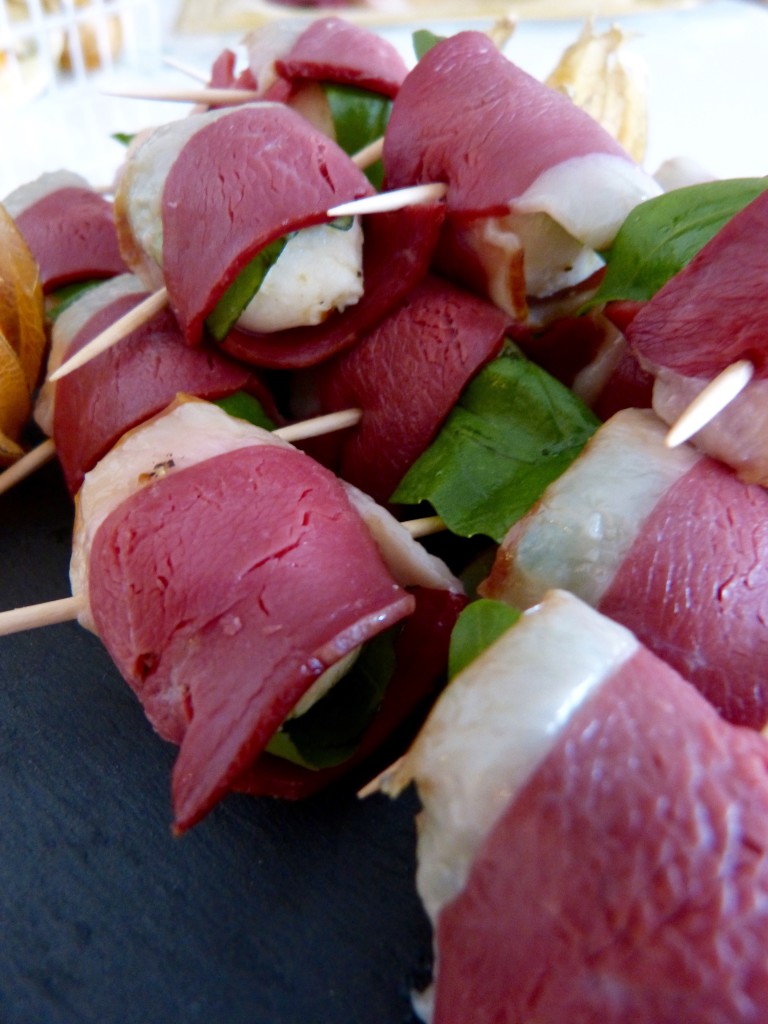 Put in the fridge before serving.