One pot pasta : Tomatoes & basil
l Switch language for recipe in French l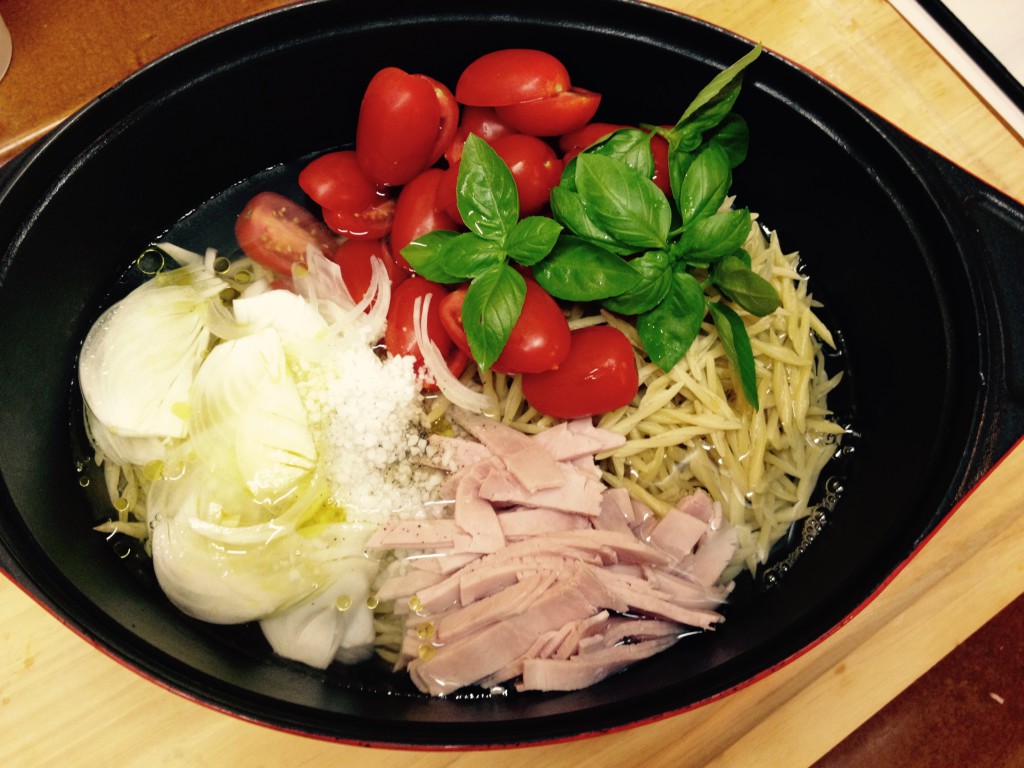 Do you know what is a One Pot Pasta? This is a new culinary technique well known on social networks. This is a quick cooking method (about 15 minutes) which requires only one sauce pan or a large pot and no sieve! It saves time for those who hate to do the dish and this technique is really easy for novice at cooking. The principle is simple, all ingredients are introduced (by order) in a single pot, then you just have to add water and stir. The ingredients absorb the water and turn them into a creamy sauce with the wheat flour starch. The result is quite impressive!
It is a famous american celebrity, Martha Stewart, who recently popularised this recipe, inspired by an Italian chef from the Pouilles. This technique looks like the risotto method.
Some advices:
Pasta: choose dried and good quality pasta for a good cooking. Don't use quick-cooking pasta!
Water: Always use cold water and observe the quantities. Otherwise the pasta may be over or under cooked.
Vegetables: Use preferably organic vegetables (cooking water is consumed). You can used frozen products, the cooking time will be sufficient to defrost them.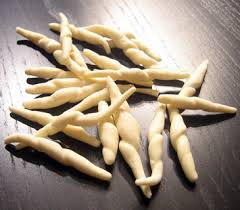 One pot pasta : Tomatoes & basil
Preparation time: 10 min, Cooking time:  15 min, Time before serving: 5min
Ingredients
350g Troffie (or other small pasta)
250g cherry tomatoes cut in half
2 slices of ham cut in thin strips
1 minced clove garlic
1 chopped onion
4 tbsp olive oil
4 basil sticks
1 tsp coarse salt
2 grinds of pepper
80cl water
Grated Parmesan or pepper pecorino for serving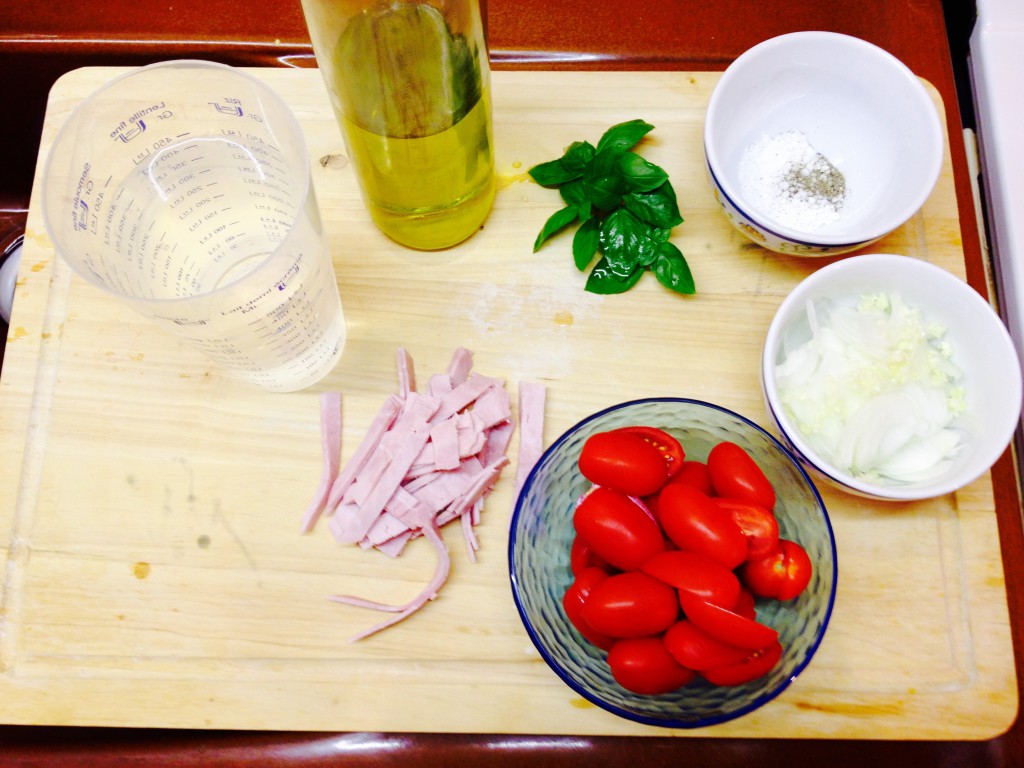 PREPARATION
Put the pasta in a large pot or casserole ( 24cm minimum 28 cm for long pasta ).
Add all other ingredients in the order written above (except the cheese) .
Pour water and stir.
Cook over medium heat for 15 minutes, stir regularly to prevent the pasta to stick in the pot . At the end of cooking, 2cm water should remain at the bottom of the pot.
Let stand for 5 minutes off the heat, stir regularly : the pasta will finish cooking without sticking and sauce will concentrate to get the right consistency.
Adjust seasoning if necessary.
Serve with grated Parmesan or pepper Pecorino pepper.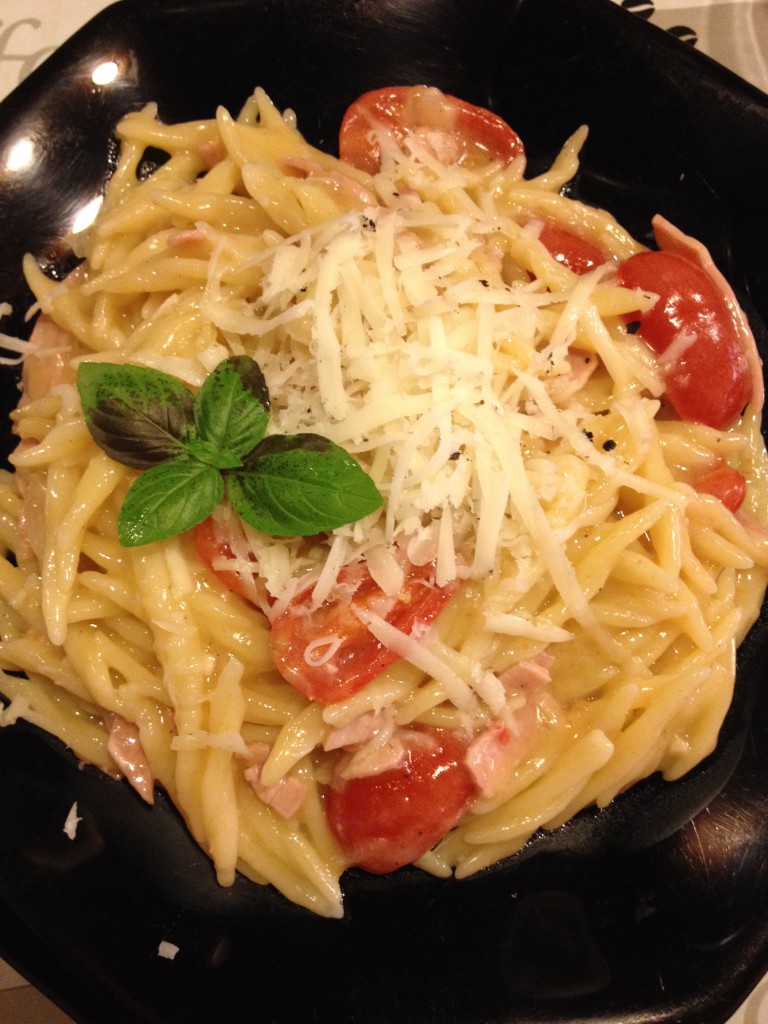 Bon appétit!