Power salad with orange dressing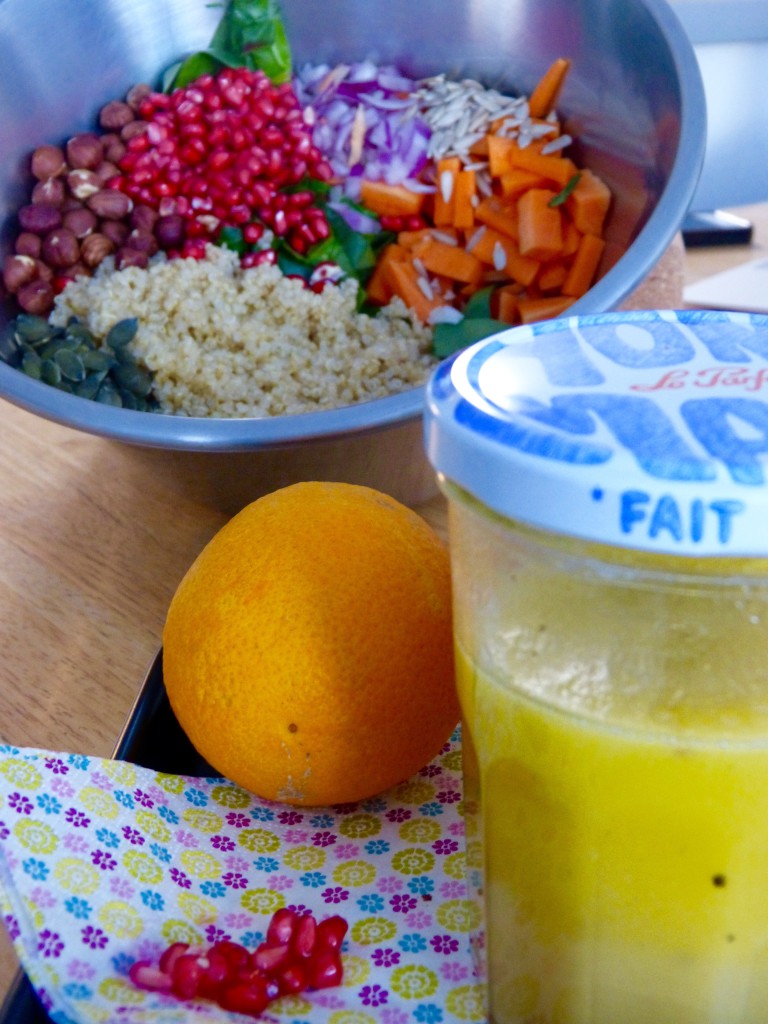 l Switch language for recipe in French l
Today I propose a power salad dressed with orange vinaigrette . Something really good to make the full of energy, vitamins, Omega 3 , minerals, fiber and protein with this mixture of seeds , nuts, quinoa, organic vegetables and fruits. This colourful salad combines lightness , flavor and pleasure. A salad that makes us feel good !
Power salad with orange dressing
Orange dressing
For a jar
Preparation time: 5 min
Ingredients
One orange juice freshly pressed (1/2 cup)
1 tsp mustard
Salt and pepper
1 tbsp honey
1/2 cup white balsamic vinegar
1/2 cup olive oil
1 jar to mix and keep the dressing
PREPARATION
Press the orange.
In a bowl, whisk the mustard and the vinegar.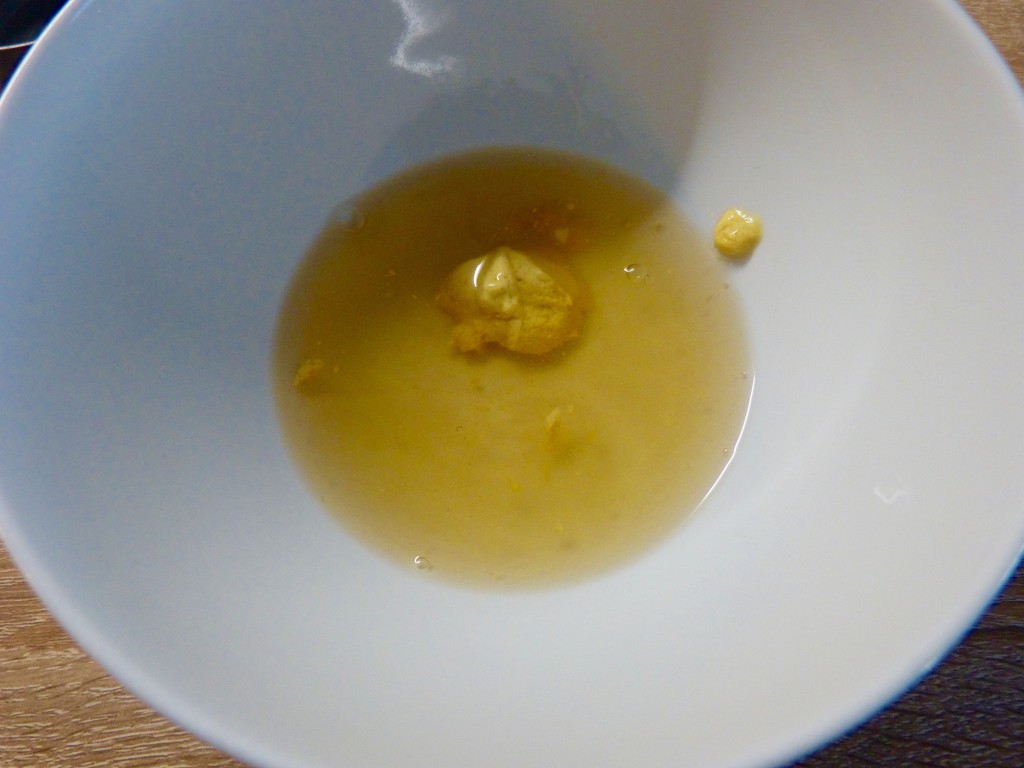 Add salt and pepper.
Add orange juice and whisk.
Add the honey and whisk again.
Add progressively oil and whisk.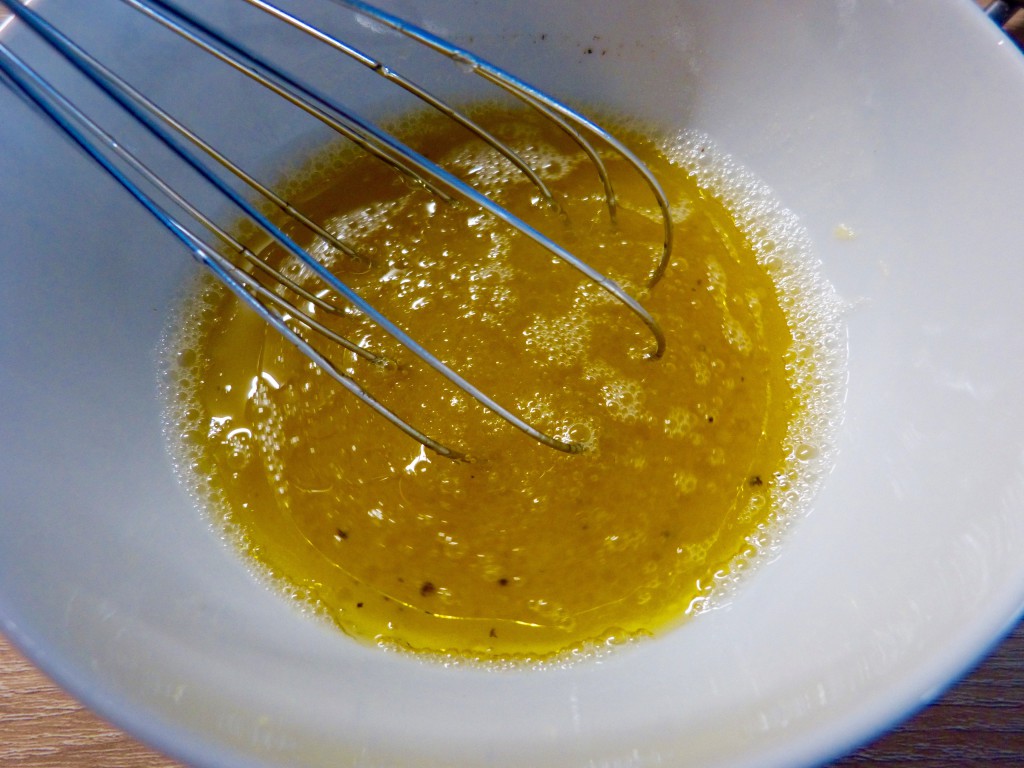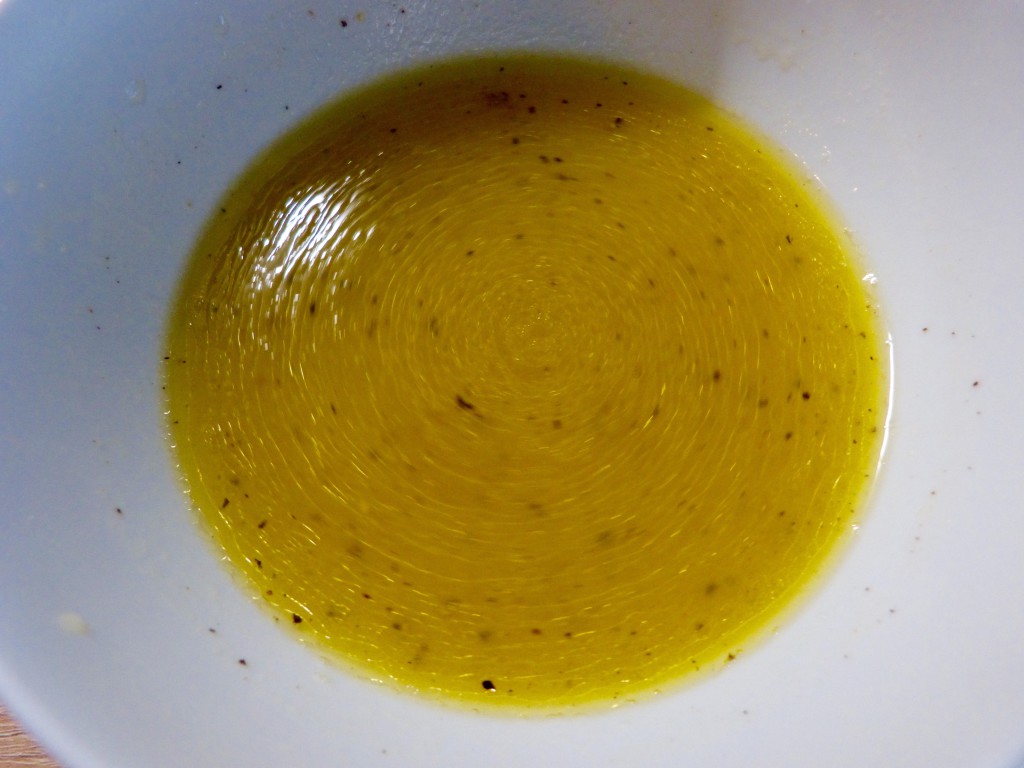 The dressing is ready. Keep the dressing in a jar and shake before using.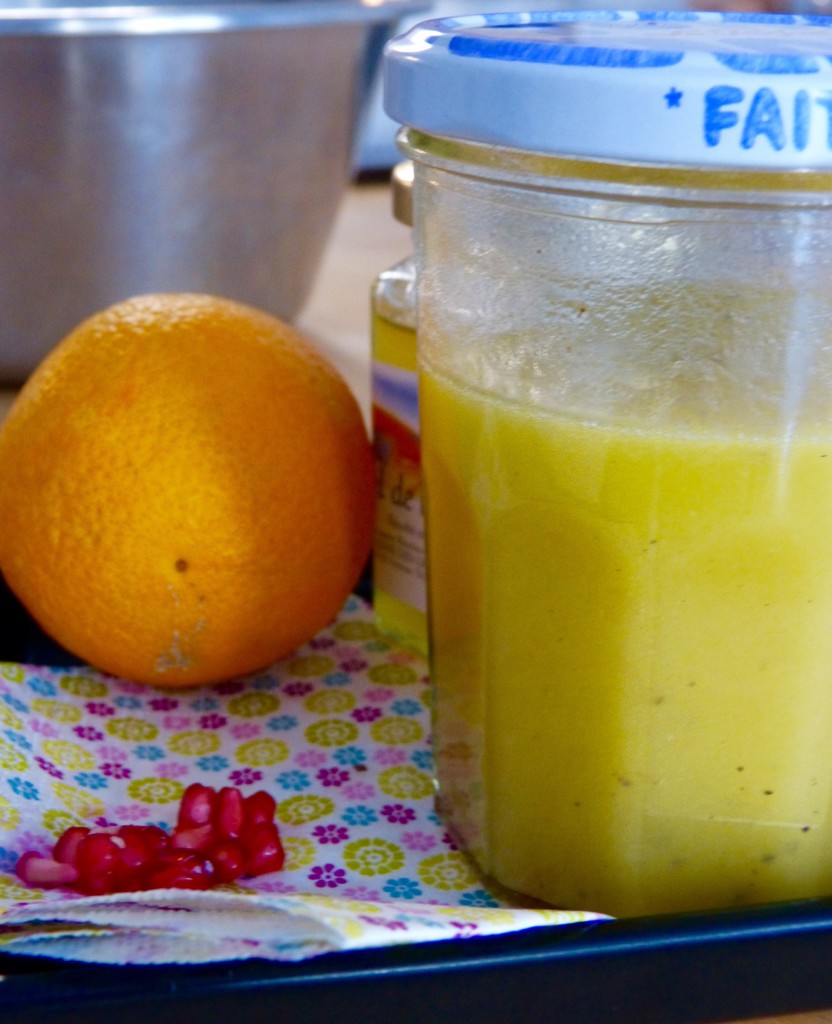 POWER SALAD
For 4 serves
Preparation time: 10min
Ingredients
1 bowl of spinach leaves or green salad
1/4 red onion
1 cup of quinoa
2 carrots
1 handful of pomegranate
1 handful of hazelnuts
1 handful of pumpkins and sunflower seeds
30g parmesan
PREPARATION
Cook the quinoa in 2 times its volume of water with a cover during 15min. Drain and let cool.
Chop spinach or lettuce finely .
Peel the carrots and cut into thin sticks .
Cut the cheese in thin slices using a knife or a peeler .
Peel and thinly slice the red onion.
In a bowl , place all the ingredients.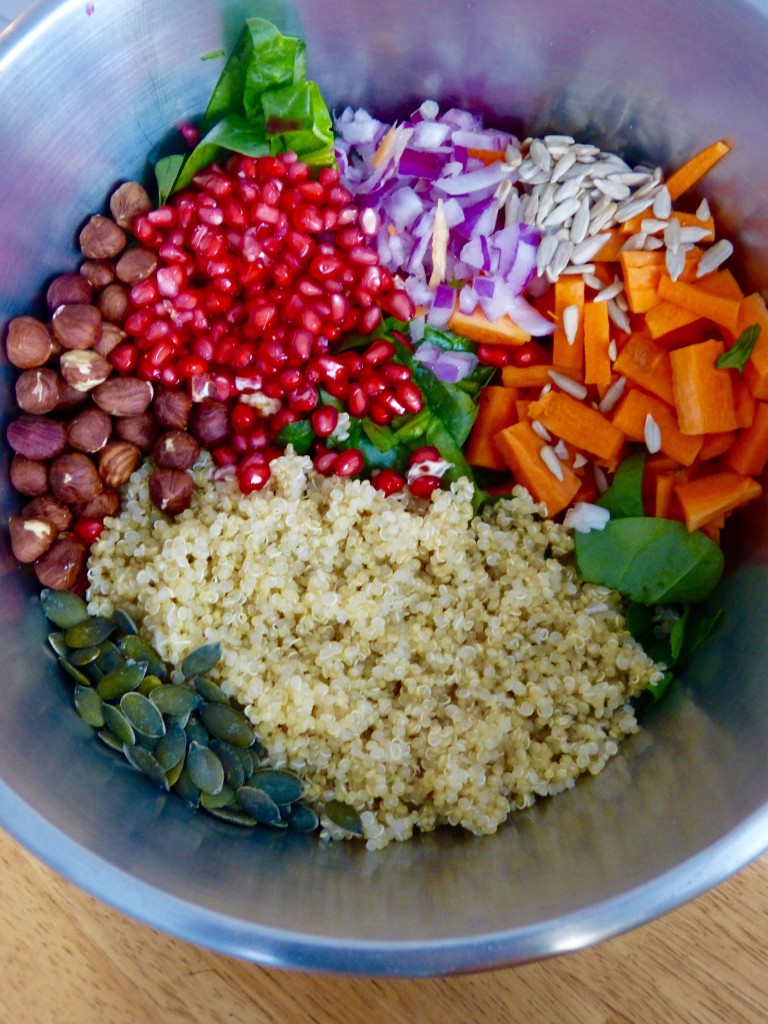 Add half of the dressing to the previously prepared orange dressing.
Mix and enjoy!