Snack bars
l Switch language for recipe in French l
What do you think of making your homemade snack bars?
Nothing more simple, just a few ingredients , organic, of course to ensure the best quality to your snack bars, mix together and bake a few minutes. Thus you can control your sugar intake and the origin of the products used. I used in this recipe organic chocolate chip from my partner Kaoka  to bring a little sweetness which blend perfectly with the banana.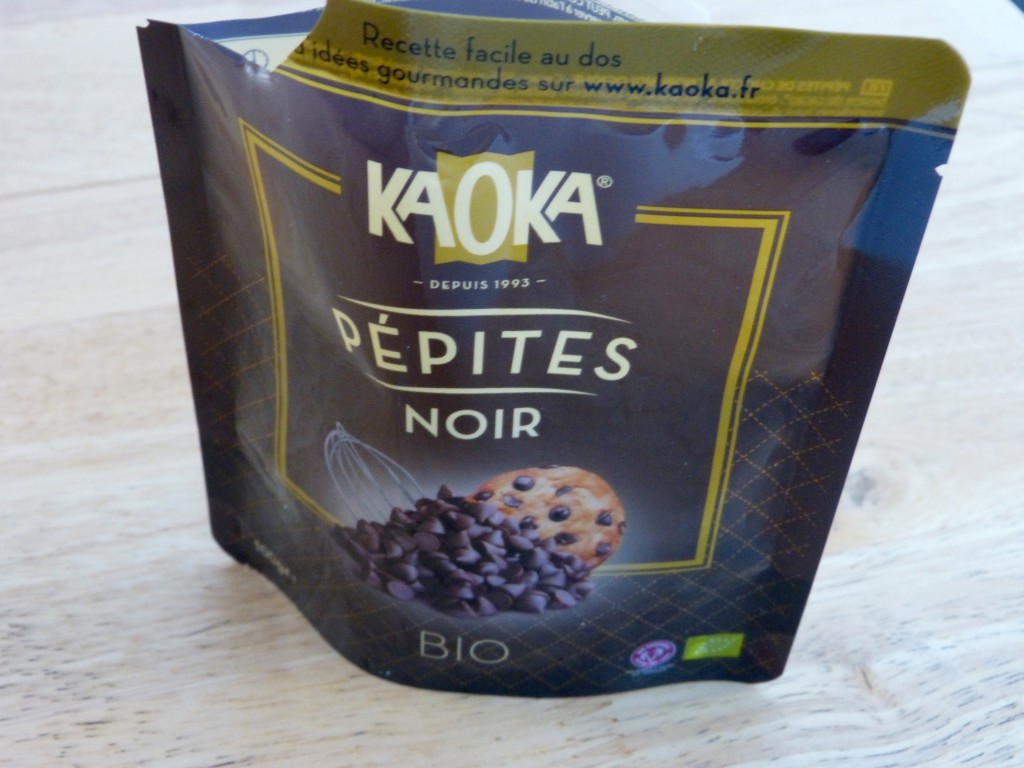 These bars are perfect as a snack during your workouts to replace the market bars often too sweet and not very energetic !
Snack bars
For about 10 bars
Preparation time: 10min, Cooking time: 15min
All the ingredients below are organic.
Ingredients
3 ripe bananas
1 cup rolled oats
1 cup cornflakes
1 tbsp pumpkin seeds
1 tbsp sunflower seeds
2 tbsp chocolate chips KAOKA
1 pinch of salt
1/2 tbsp honey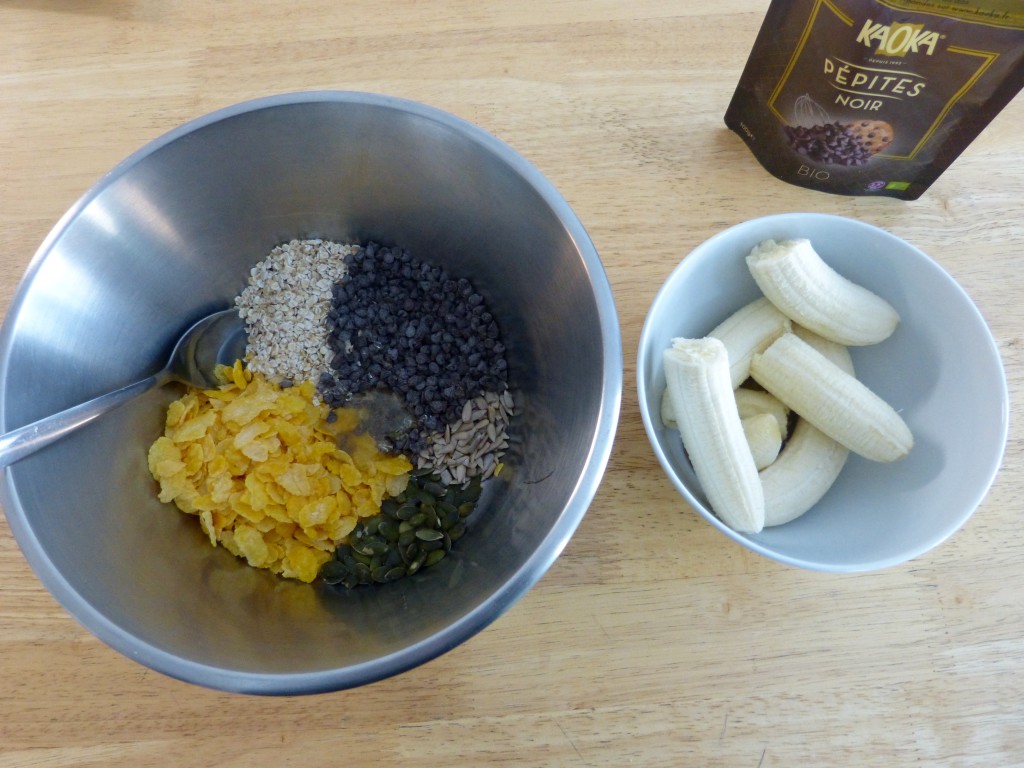 PREPARATION
Preheat the oven on 180°C.
Crush bananas with a fork.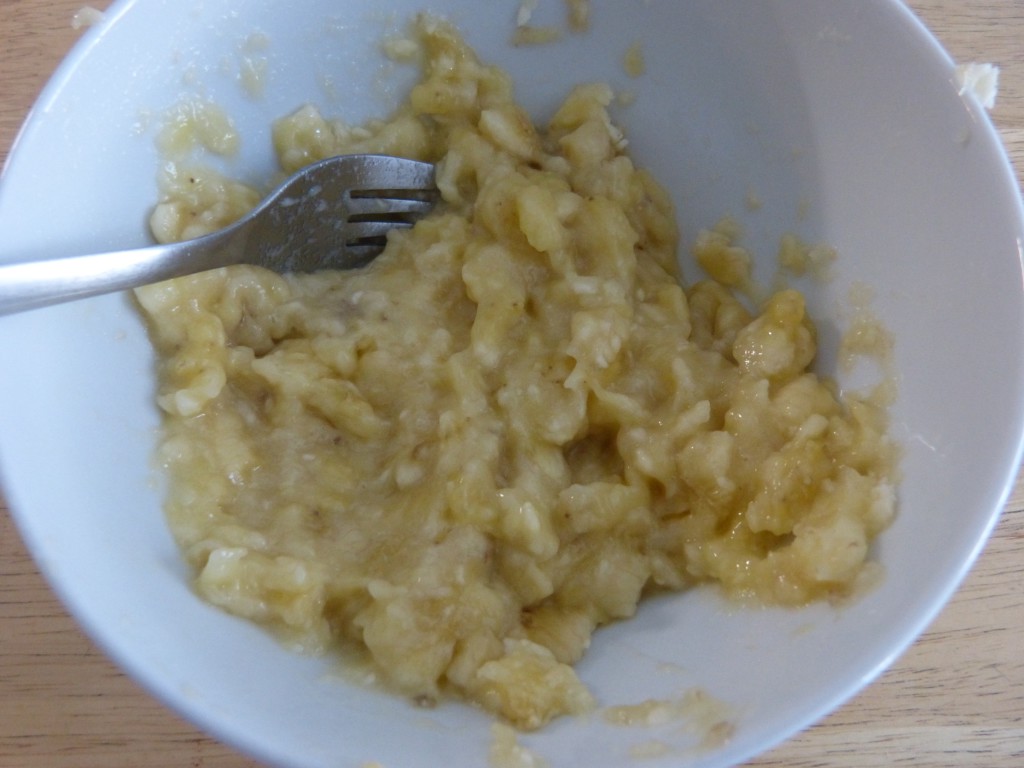 In a bowl mix the ingredients to form a homogeneous mixture.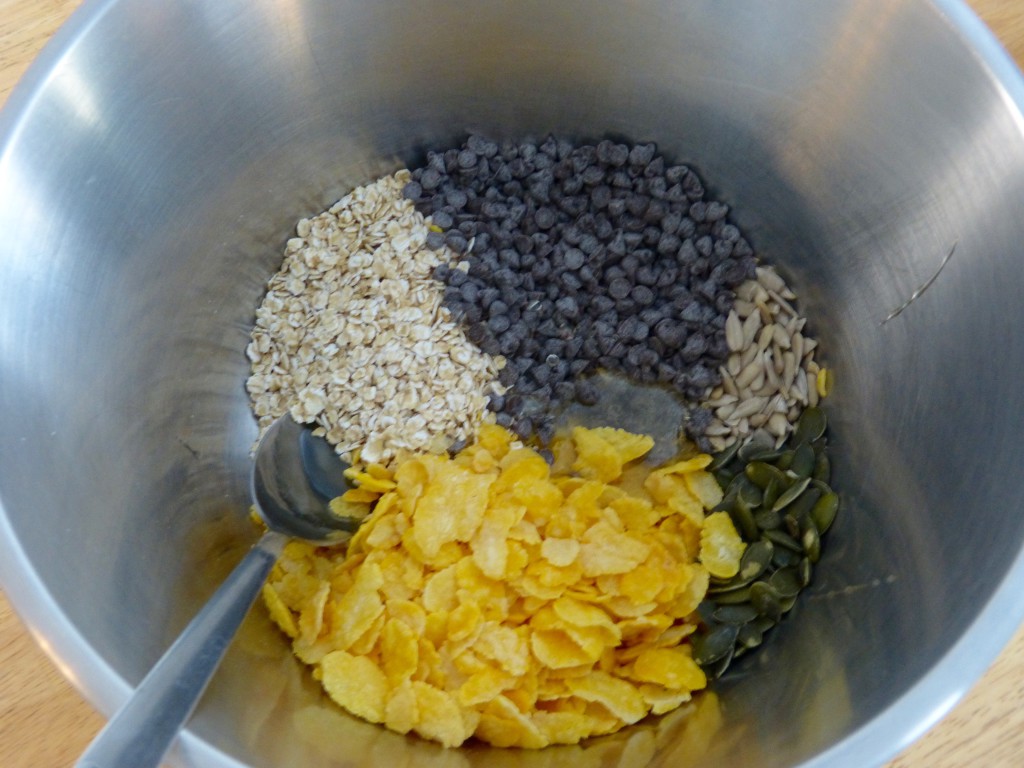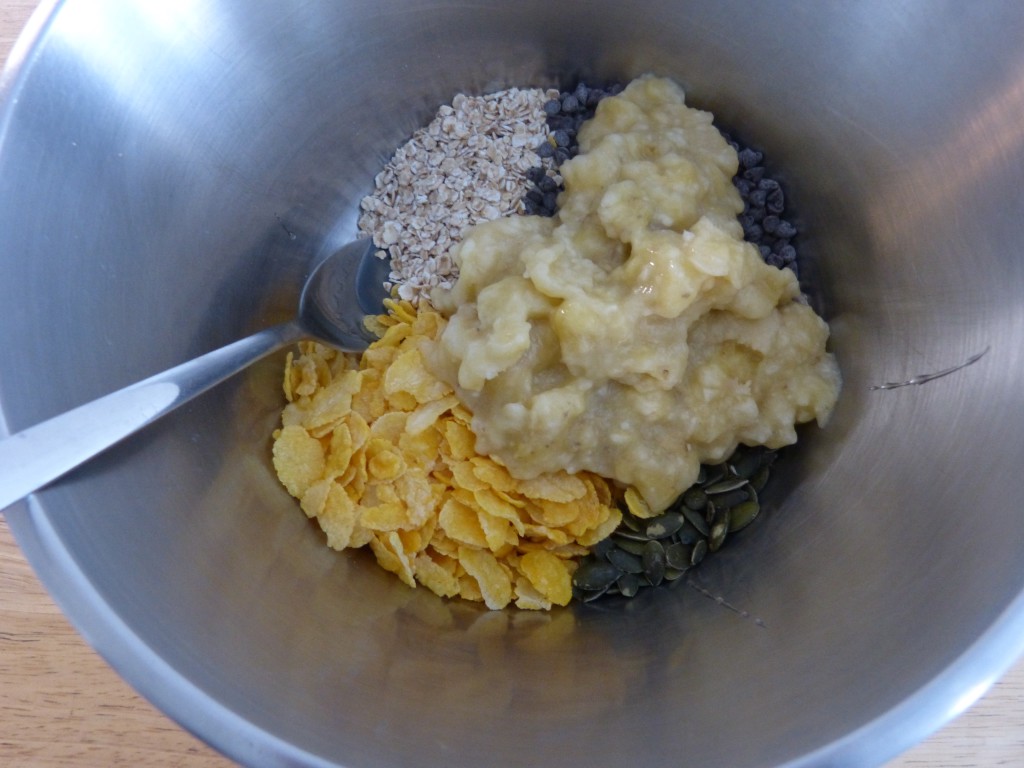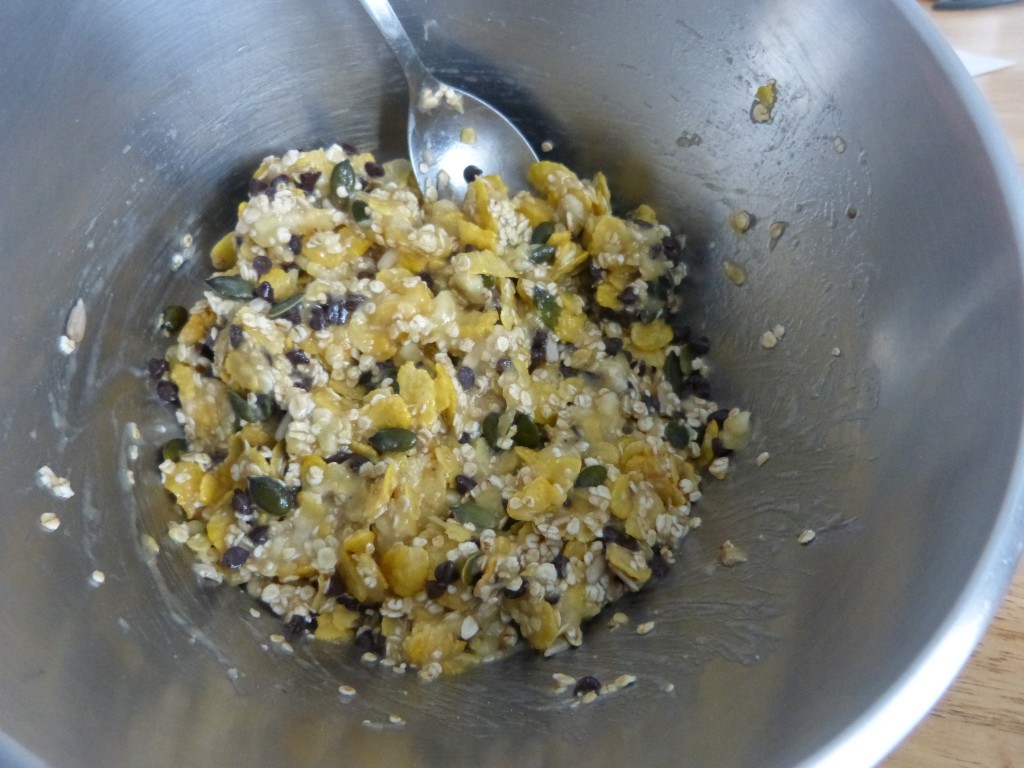 Spread the mixture into a rectangular tart pan 35 x 11 cm covered with parchment paper. You can also spread the mixture on a plate or in a cake mould covered with parchment paper.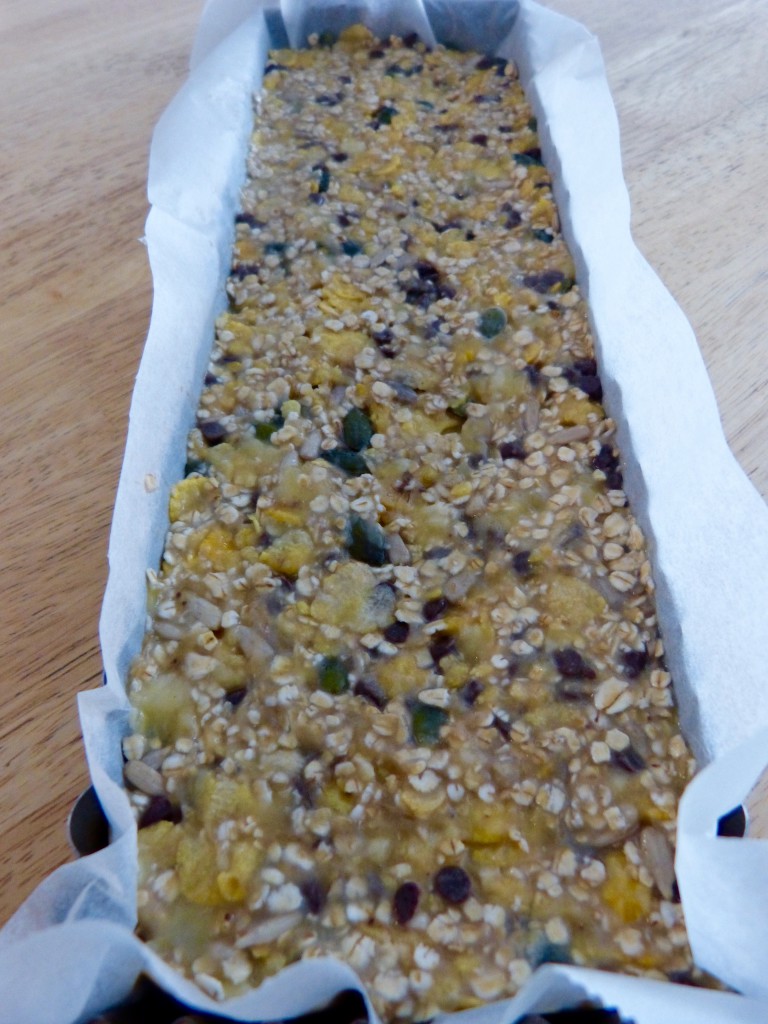 Bake for 15 minutes until golden brown and soft in the middle.
Take out of the oven and let it cool.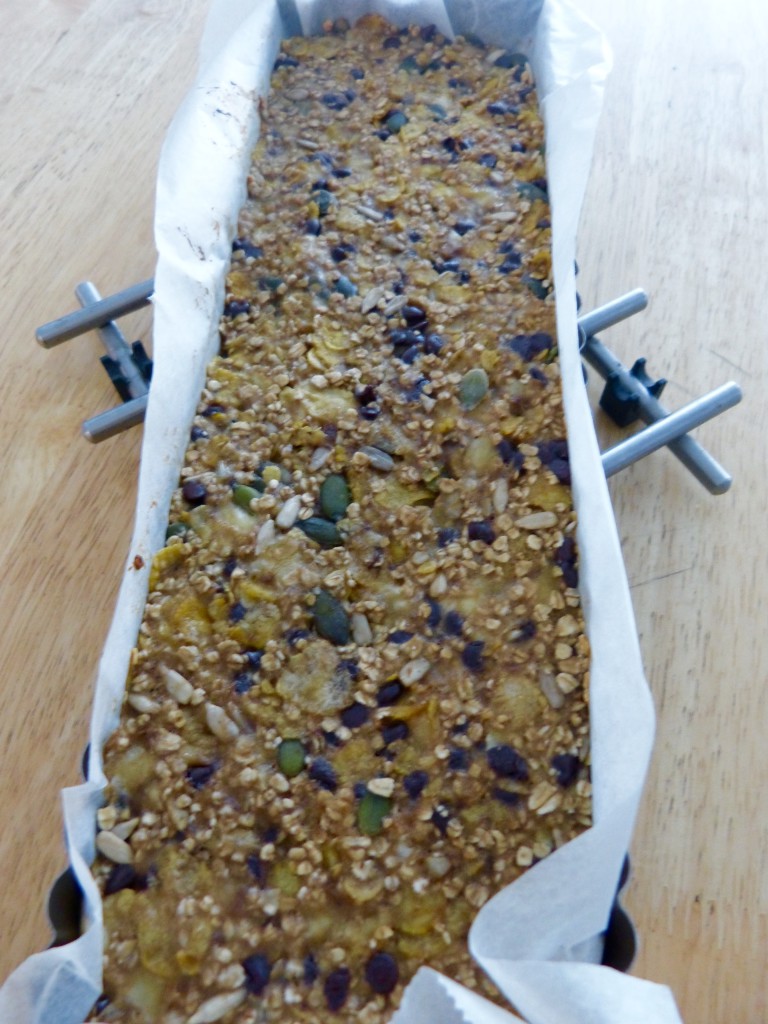 Place in the fridge 15 minutes.
Take out the plate and cut into 2cm wide bars.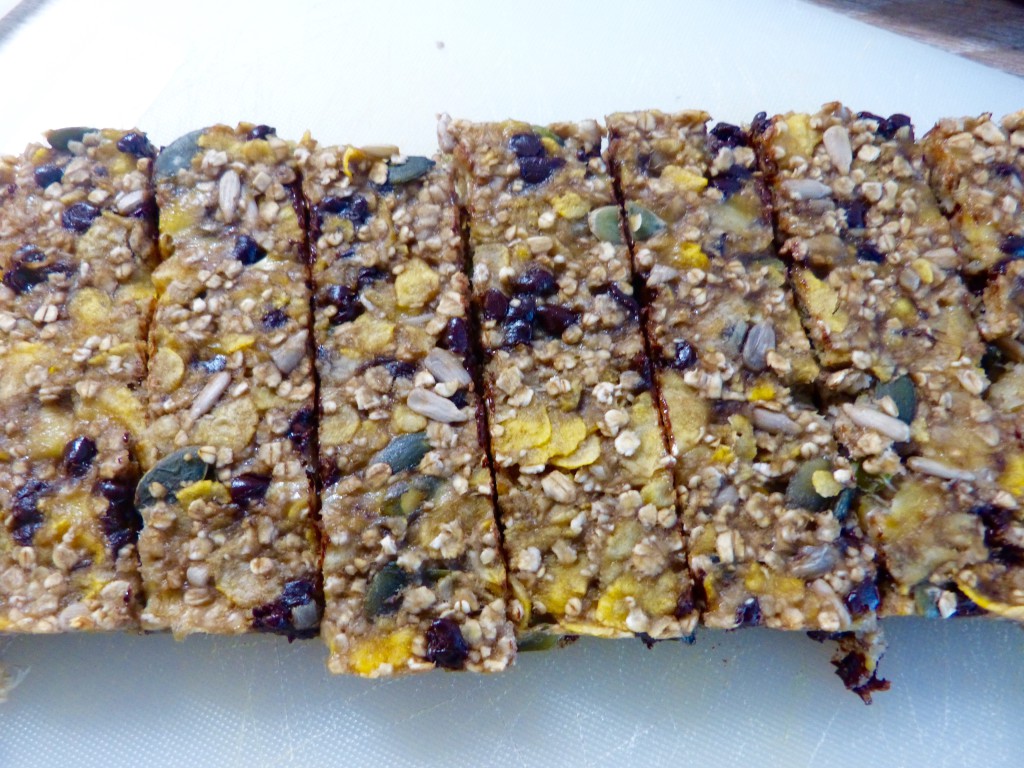 Store in a hermetic box in your fridge.