Quiche Lorraine
l Switch language for recipe in French l
The Quiche Lorraine is the most popular french savoury pies, coming from the region « Lorraine », it has become a national reference. This quiche is also highly appreciated overseas. I have noticed this when my Australian friends tasted the pie! Meesha & Laura this recipe is for you 😉 !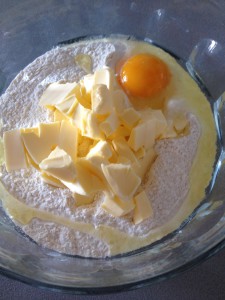 Quiche Lorraine
6 serves
Preparation time: 20 min, Cooking time: 50 min, Refrigeration time: 2h
Pastry
Ingredients
250g flour
125g butter
pinch of salt
1 egg
water
Cream
Ingredients
200g smoked bacon (low fat bacon to lighten the recipe)
300ml heavy crème fraiche (low fat crème fraiche to lighten the recipe). I used the Bulla crème fraiche, The Bulla cooking cream is also OK.
Pepper (avoid salt, the bacon is already salty)
100g cheddar (60g to lighten the recipe). Emmenthal is the real ingredient but you will have difficulties to find it!
4 eggs
PREPARATION
Pastry
In a bowl, mix with your fingers, the flour with the diced butter, the egg and the salt. Add a bit of water just to moisten the dough. (1)
Form a ball with the dough,wrap it in a plastic wrap and refrigerate 1-2 hours before use.
Cream
In a bowl, mix the cream, eggs, 50g cheddar (30g for light version) and pepper. (2)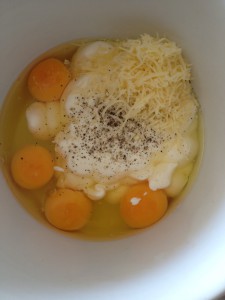 Quiche
Preheat the oven to 200°C.
Roll out the dough to 4 to 5 mm layer. Butter a pie dish and garnish with the dough. (3 & 4)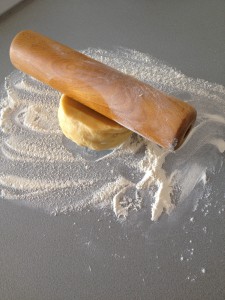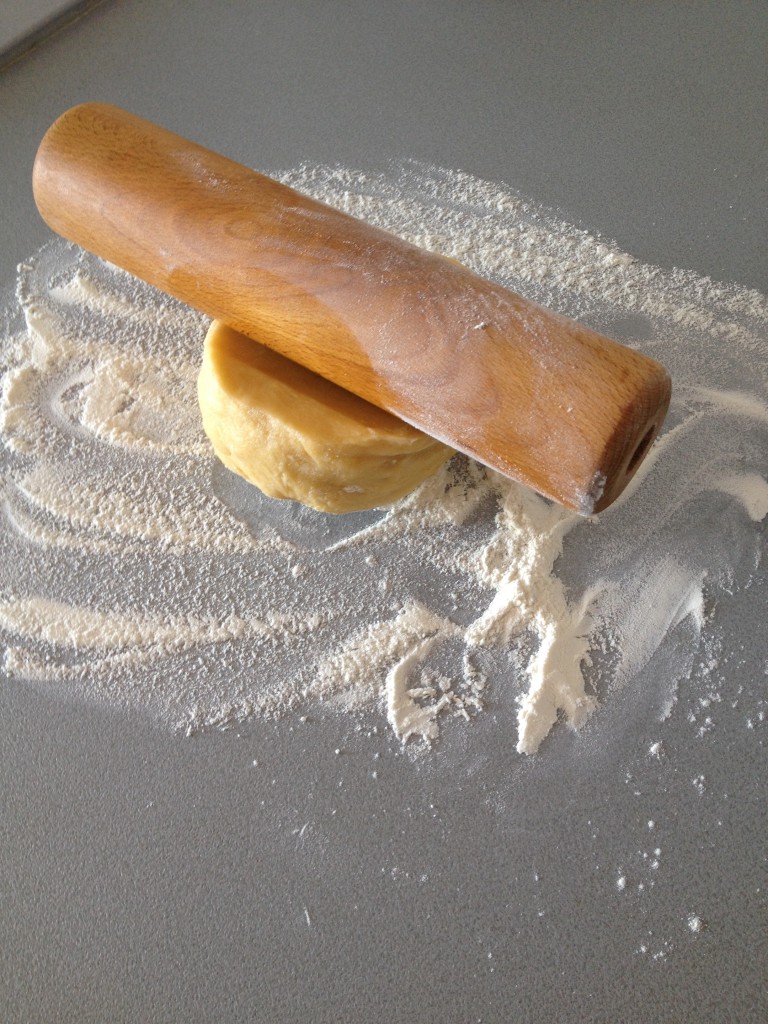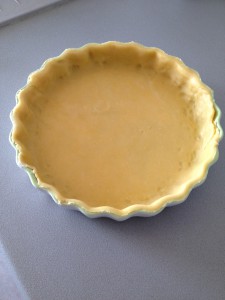 Bake the dough for 15 to 20 minutes after having placed dried beans on a parchment paper.
Remove the dough from the oven and remove the beans.
Spread the bacon on the pastry. (5)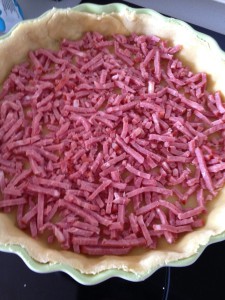 Pour the cream gently on the bacon and sprinkle the cheddar leftover. (6)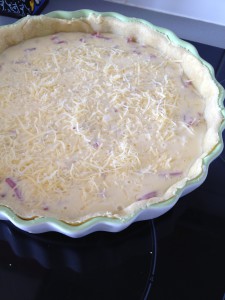 Bake for 30 minutes or until golden brown. (7)
You can serve the quiche lorraine with a big salad.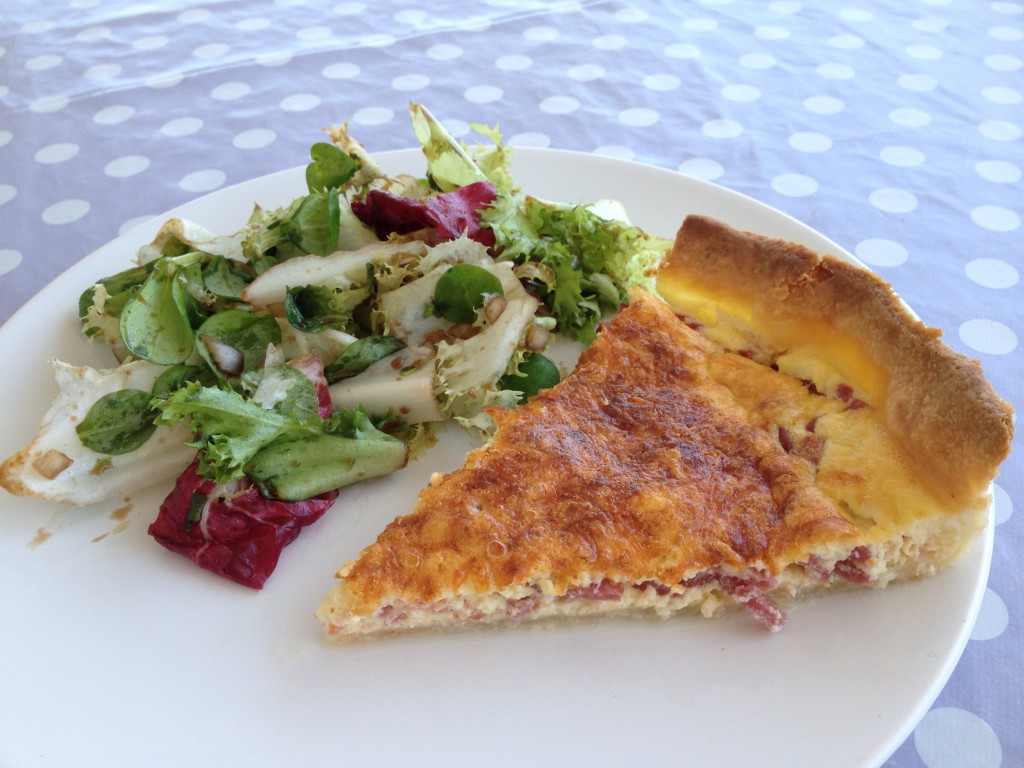 YUM! YUM! YUM!
---
---
---
Références: