Spritz cookies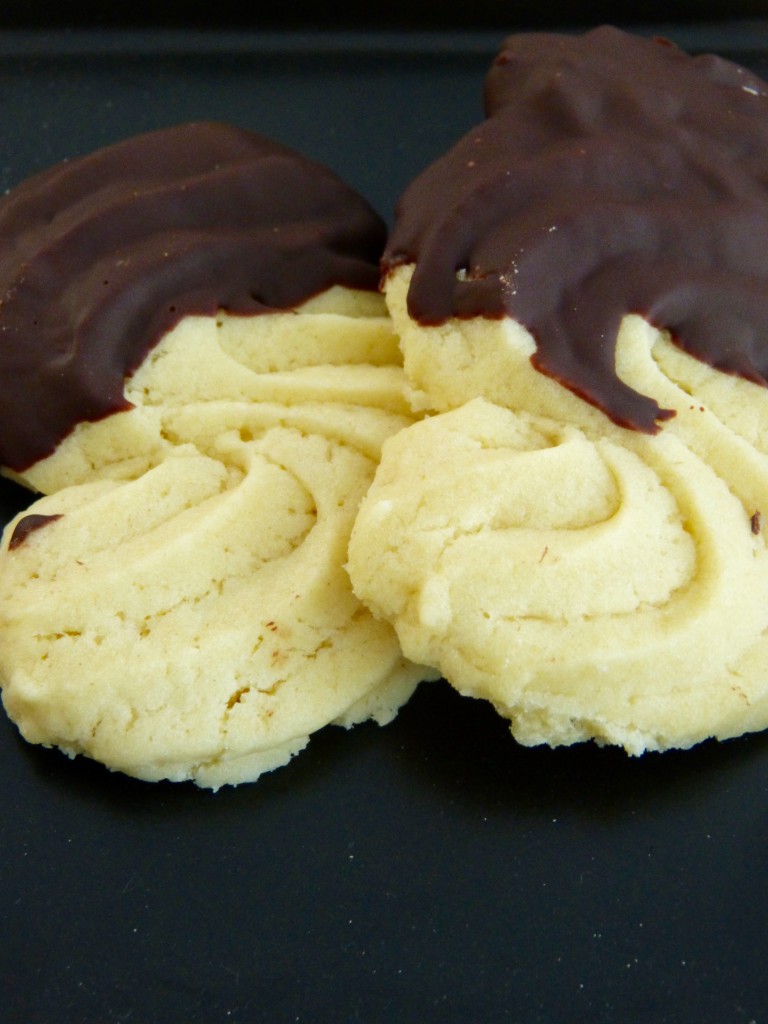 l Switch language for recipe in French l
Today I'll give you an other recipe of Christmas cookies looking and tasting like the famous Spritz. To savour throughout the Advent!
Spritz cookies
For 15 large cookies
Preparation time: 30min, Cooking time: 15min
Ingredients
 225g flour
165g soft butter
75g icing sugar
55g egg white
1,5 pinch of salt
150g dark chocolate : Palets noir 66% de cacao KAOKA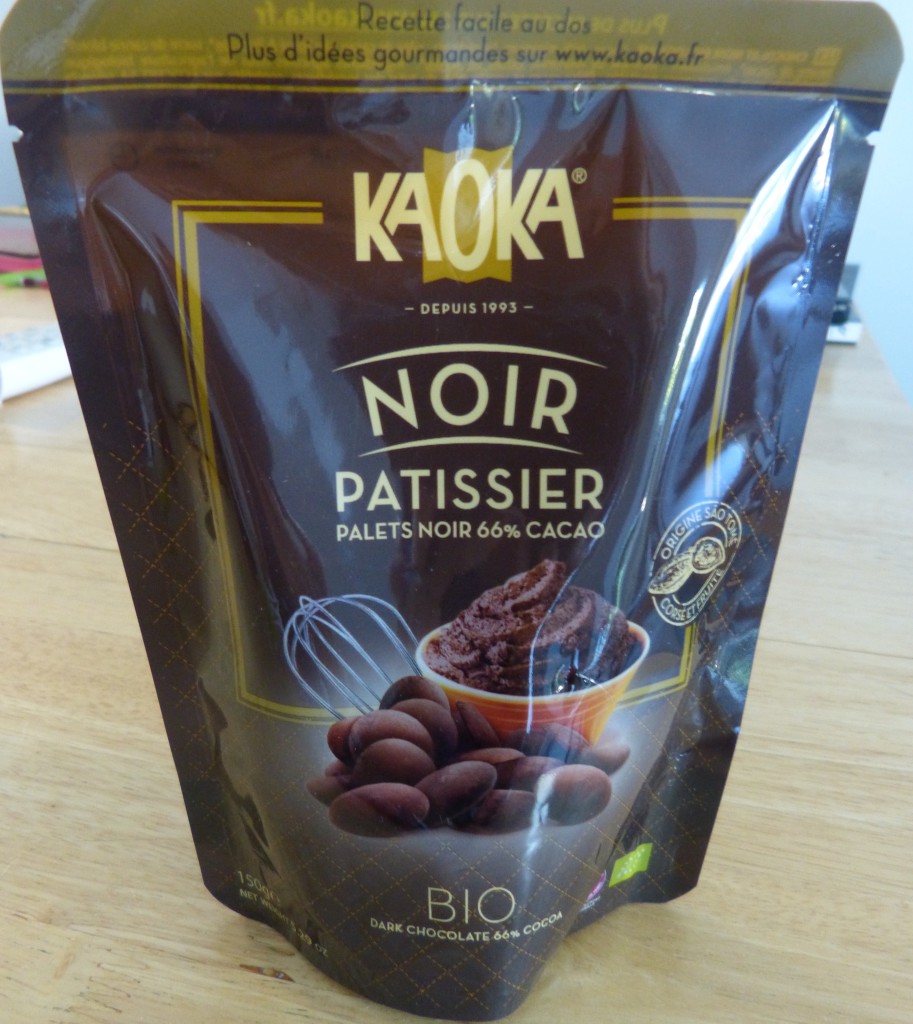 PREPARATION
Preheat the oven to 150°C.
In a bowl mix the soft butter with icing sugar with an electric mixer until having a creamy texture.
Add the egg white, salt and mix again.
Add 125g of flour and mix again.
Add the remaining flour and mix using a spatula.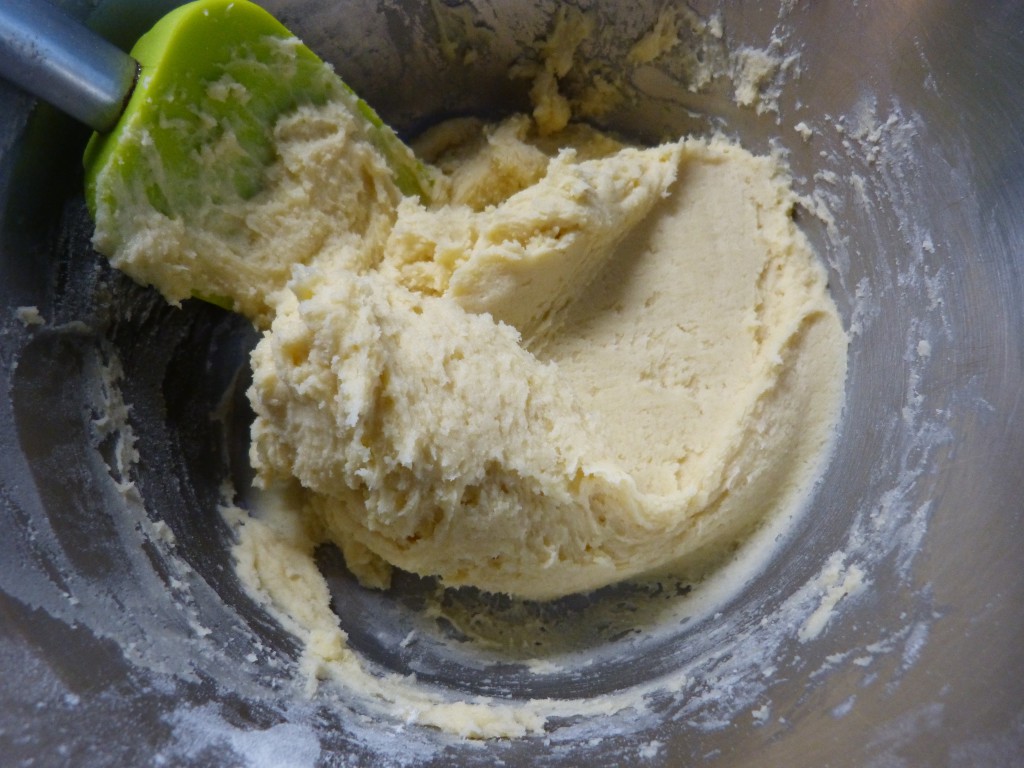 When the batter is ready, pour in a piping bag with a fluted piping nozzle F8.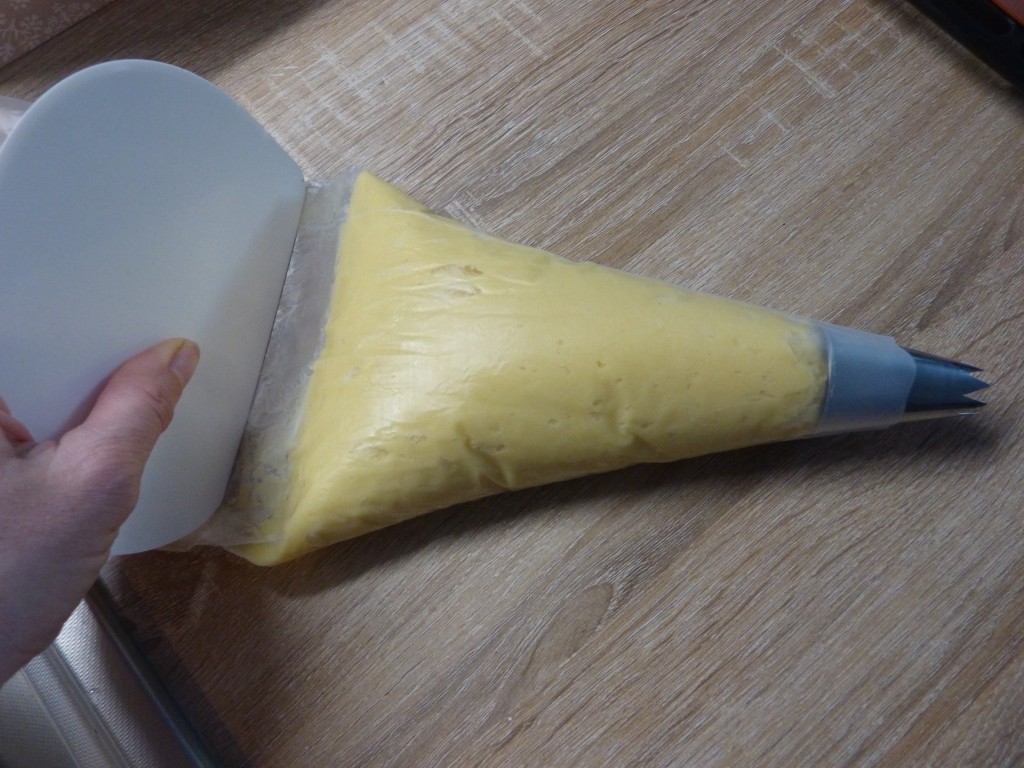 Lay down the batter on a baking sheet lined with parchment paper (set 4 small dots of paste at the 4 corners of the plate to keep the baking paper in place) or a silicone sheet . Form S-shaped waves or W.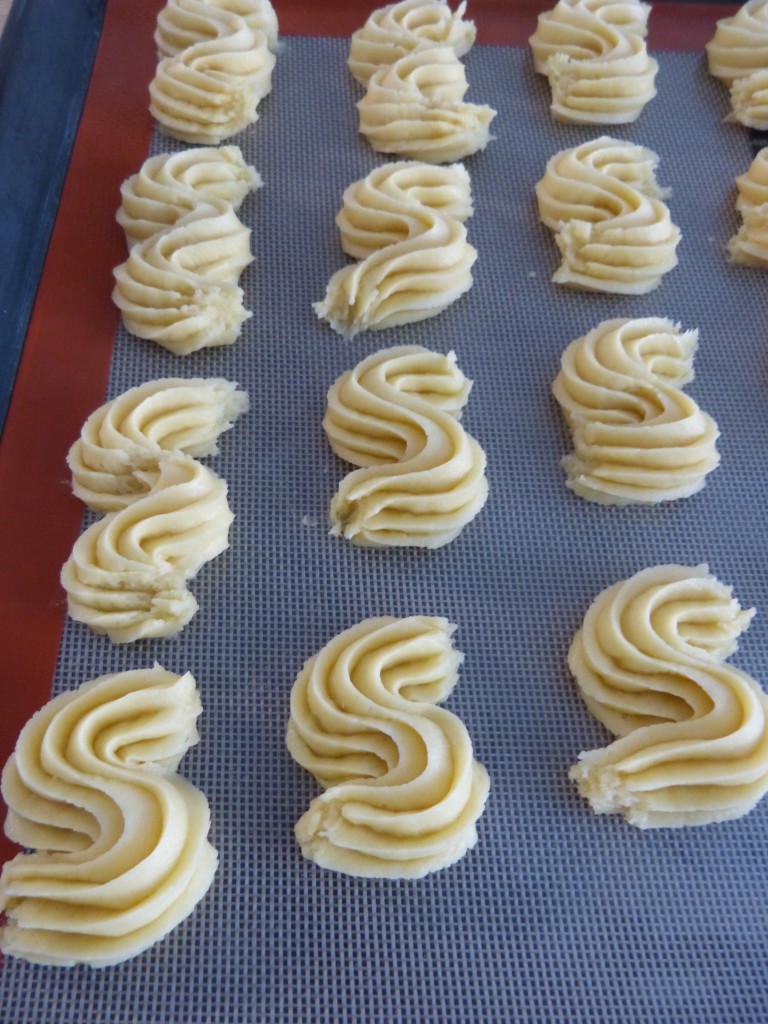 Put the plate 15 minutes in the freezer to set cookies.
Bake for 10 minutes or until the color is very light golden.
Let cool a few minutes on a rack.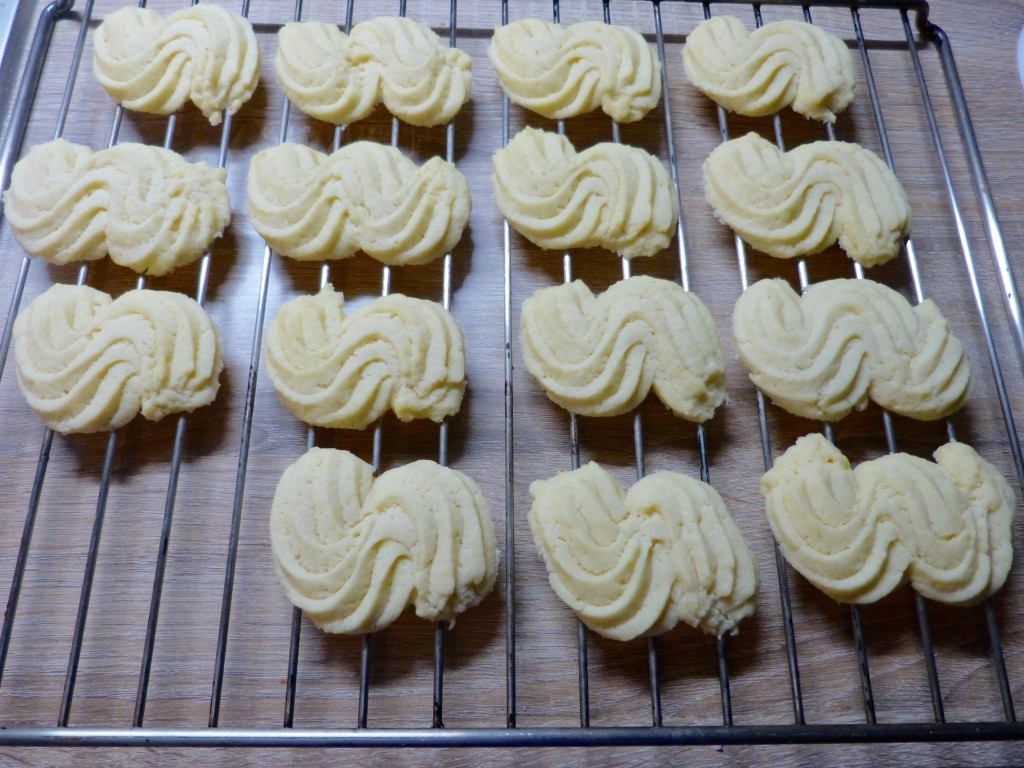 Melt the chocolate with a bain marie until 50°C to have a shiny chocolate.
Dip the cookies in the chocolate.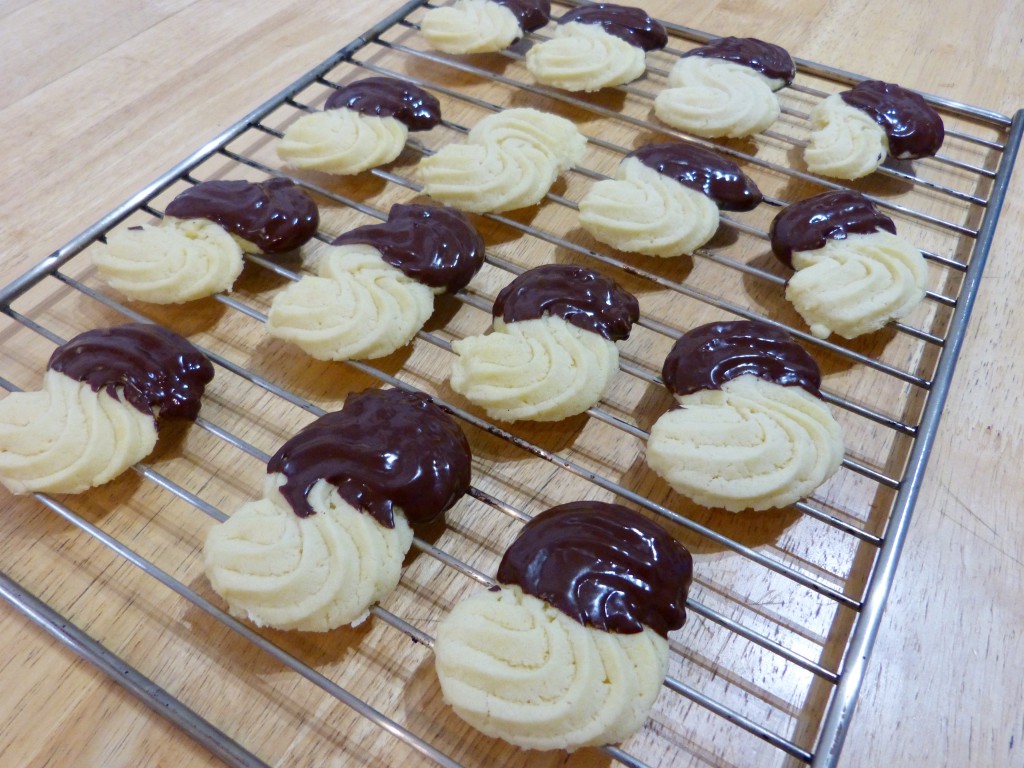 Let cool at room temperature for a few hours.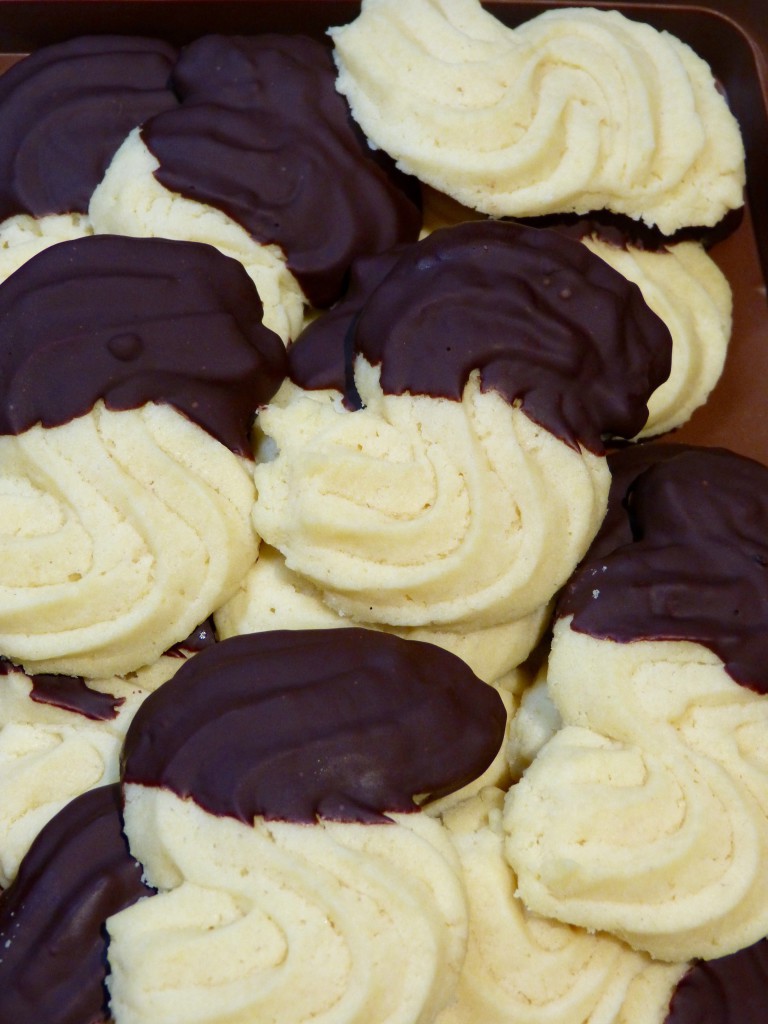 You can keep your biscuits in an airtight container and if you want to offer them , pack a the last moments in a candy bag so they will not soften .