Citrus Salmon tartare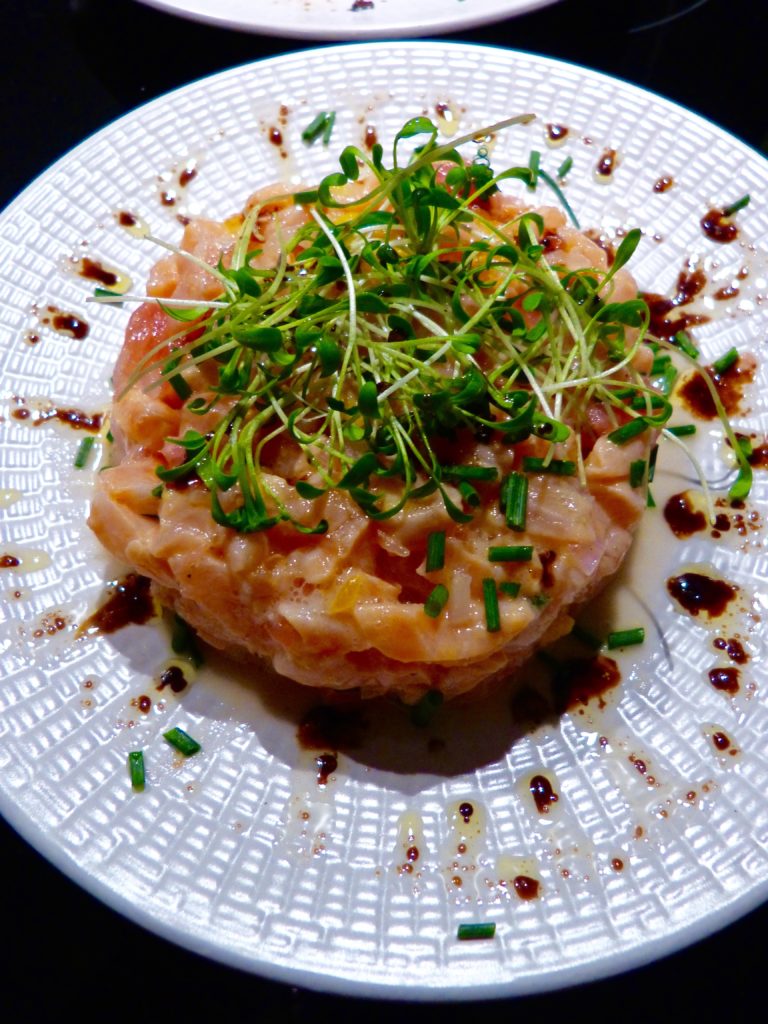 l Switch language for recipe in French l
Citrus Salmon tartare
For 4 people
Preparation time: 30 min, Refrigeration time: 30 min minimum
Ingredients
400 g fresh salmon
1 grapefruit
the juice of 2 lemons
1 orange
2 shallots
10 sprigs of chives and some for the dressing
2 tbsp olive oil
salt and pepper
wasabi dressing: 1/2 tsp wasabi, 2 tbsp olive oil, 1 tbsp cream of balsamic vinegar, 1 tbsp sweet soy sauce
some cress sprouts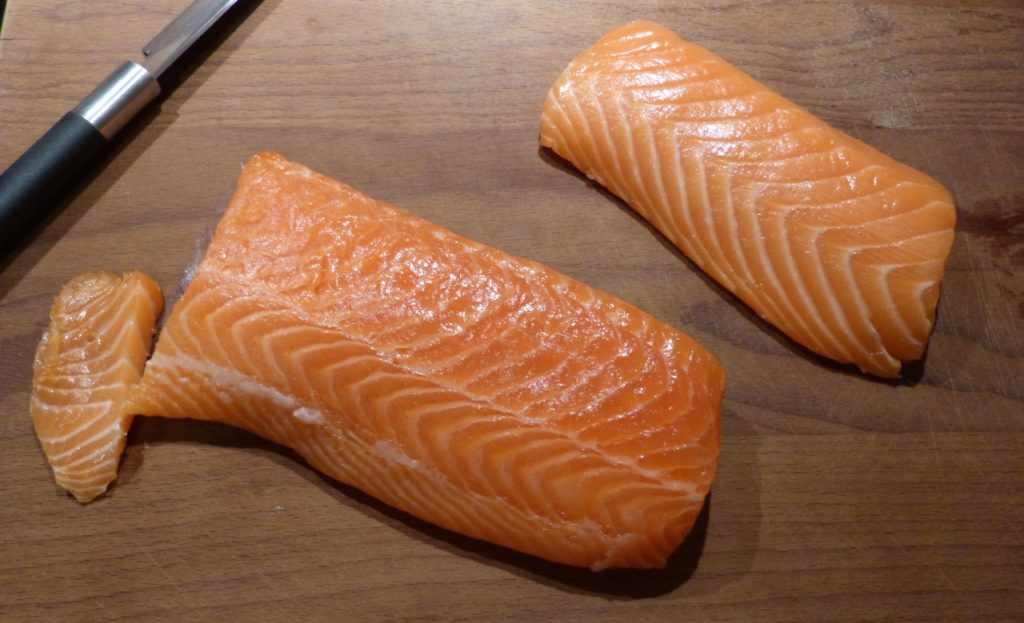 PREPARATION
Dice finely the salmon and place in a bowl.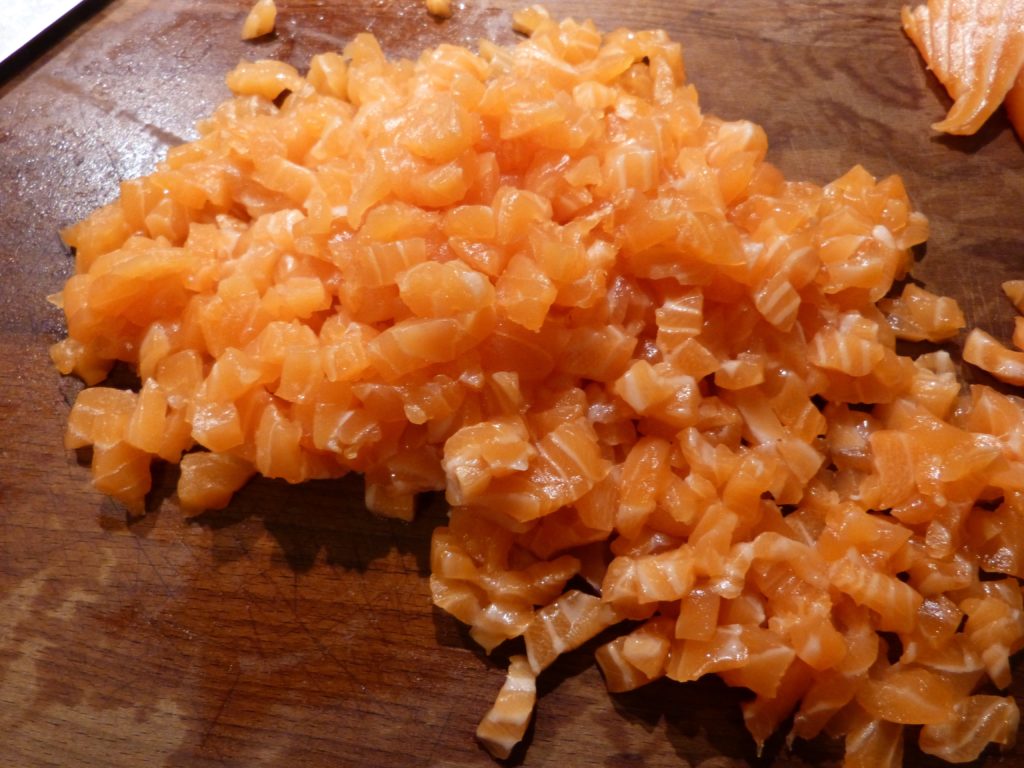 Squeeze the 2 lemons and pour the juice over the salmon. Mix all together.
Remove the peel of the orange and the grapefruit and prepare the segments. Cut the segments into thin pieces. Add to the salmon and mix.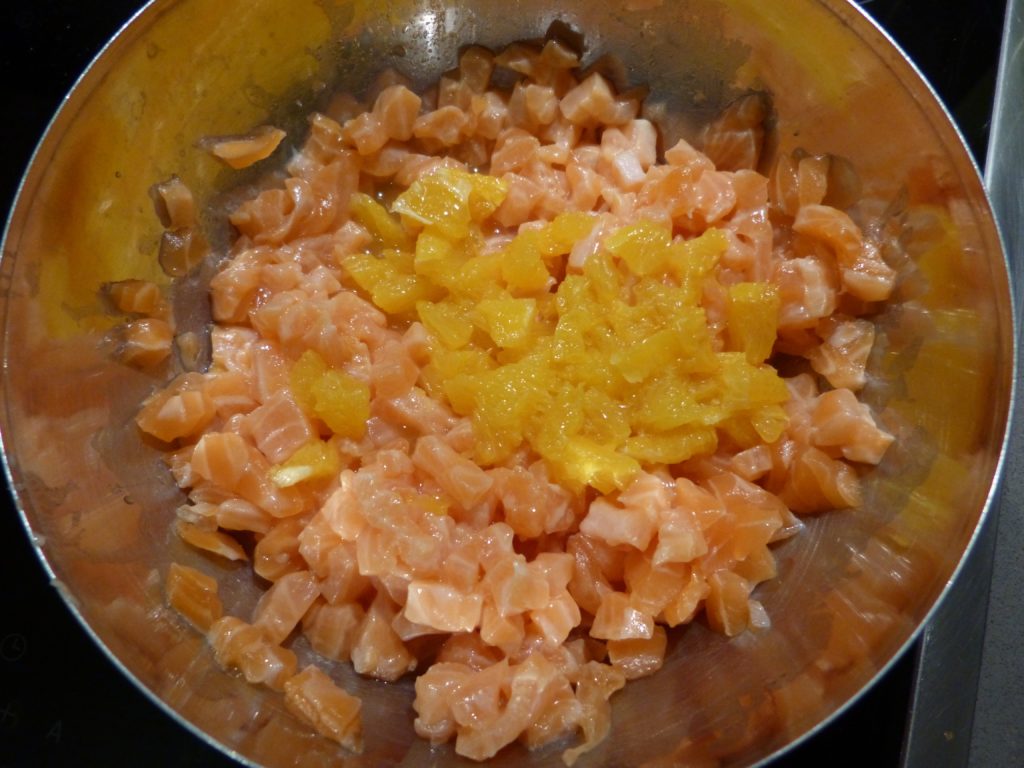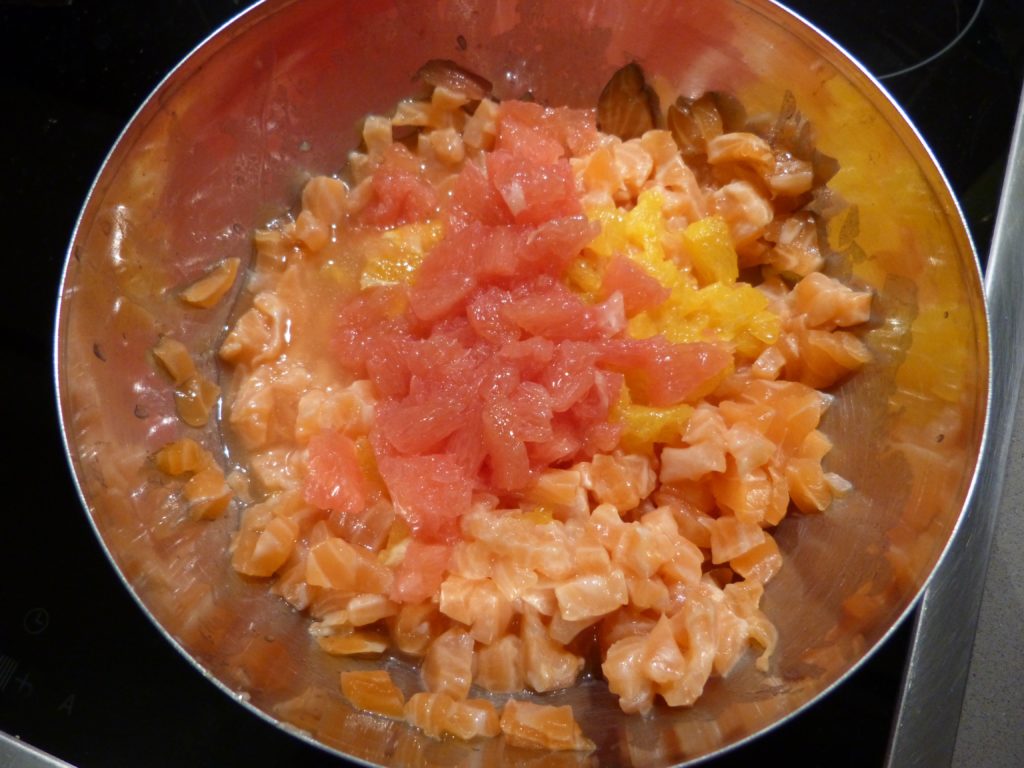 Chop the chives and add to the preparation.
Chop finely the shallots, add to the salmon and mix.
Add olive oil, salt and pepper. Mix and wrap to reserve in the fridge at least 30 minutes.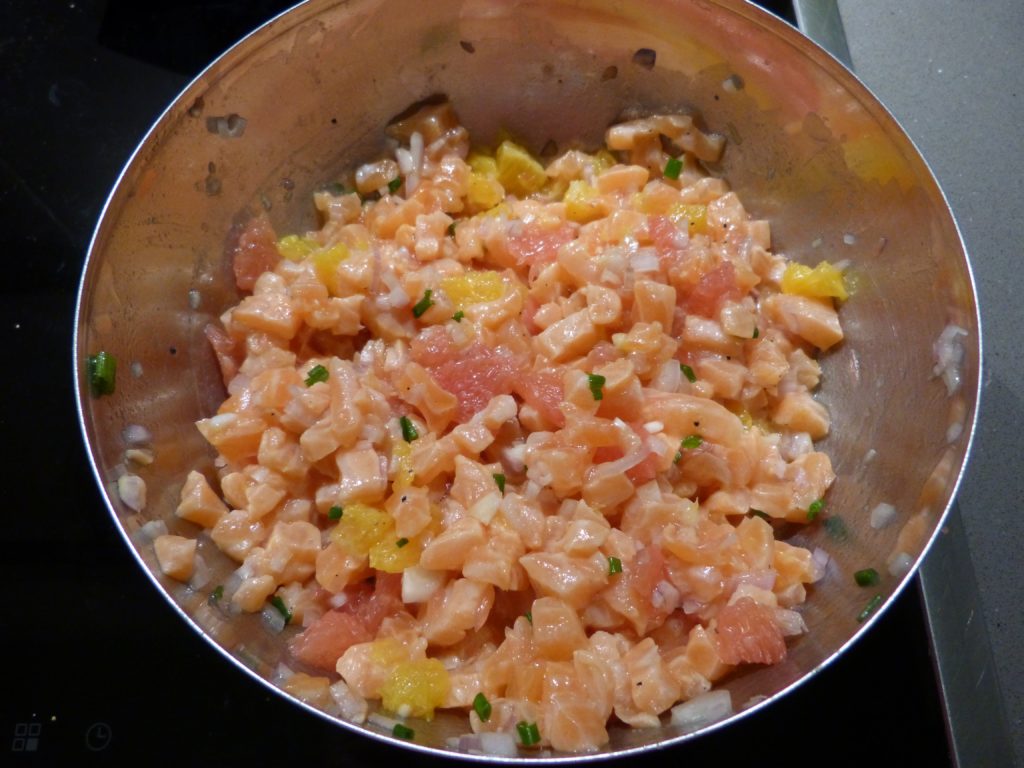 Prepare the wasabi dressing by whisking the wasabi with olive oil, cream of balsamic vinegar and sweet soy sauce.
When you are ready to serve, take a plate and serve the salmon into a big cookie cutter. Press the salmon and take out of the mould.
Sprinkle with the remaining chopped chives.
Pour some wasabi dressing on the tartare and on the plate to decorate.
Then place some cress sprouts on the top of the salmon tartare and serve.