Chicken wrap with crunchy vegetables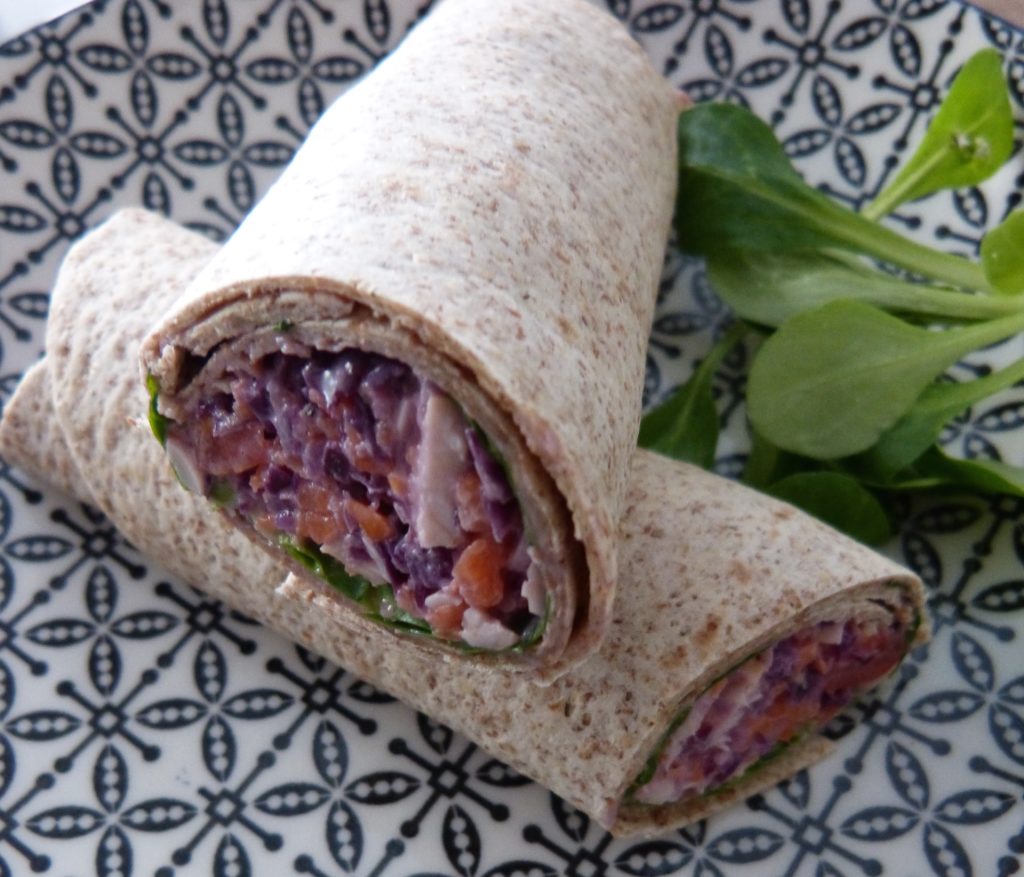 l Switch language for recipe in French l
Chicken wrap with crunchy vegetables
For 4 people
Preparation time : 10 min
Ingredients
3 tbsp grated red cabbage
2 tbsp grated carrots
1 chicken breast
6 cherry tomatoes
1 handful of grated cheese
2 tbsp greek yogurt
Salt and pepper
4 wholewheat tortillas
Leaves of green salad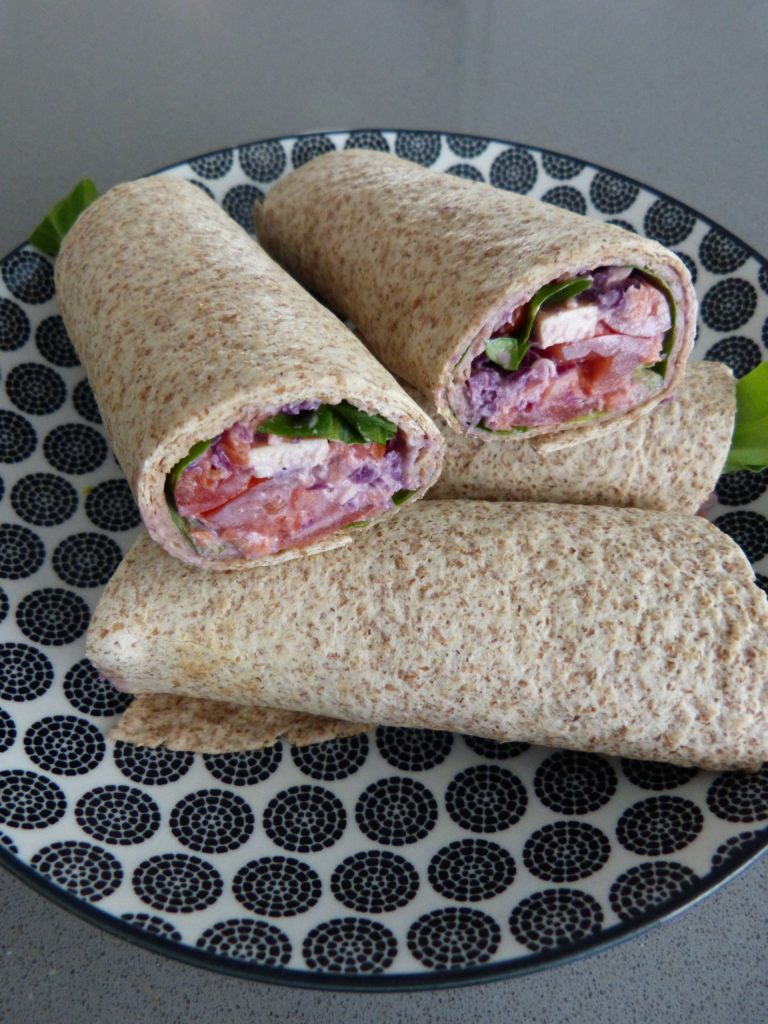 PREPARATION
Finely grate the carrots and the red cabbage.
Cut the cherry tomatoes in half or finely dice them.
Chop the chicken into thin slices and cook it in a frying pan until golden brown.
In a bowl mix the vegetables with the chicken and the cheese. Add salt and pepper.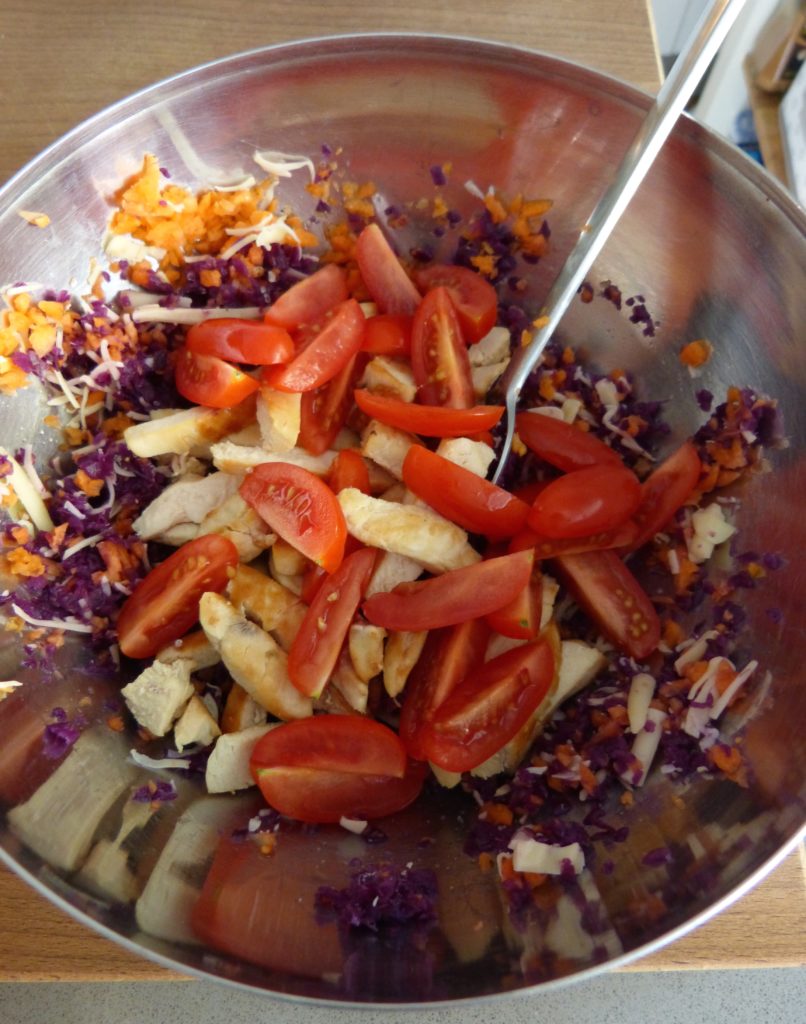 Add the greek yogurt and mix.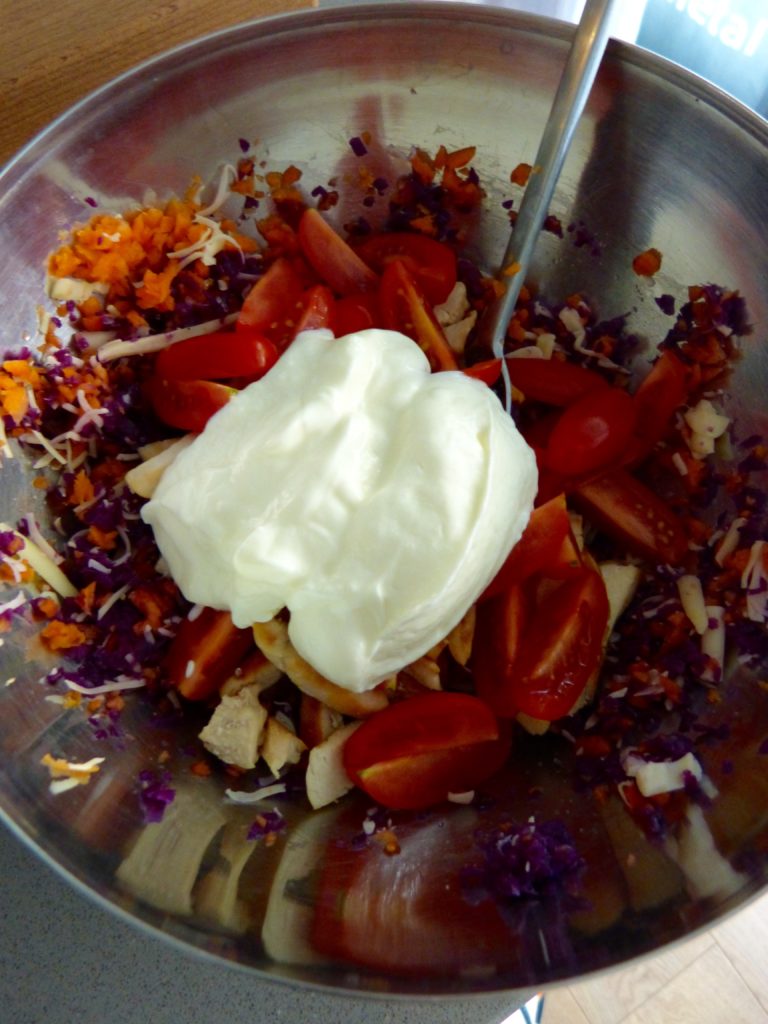 Place a warm tortilla on a flat surface and put in the centre leaves of green salad.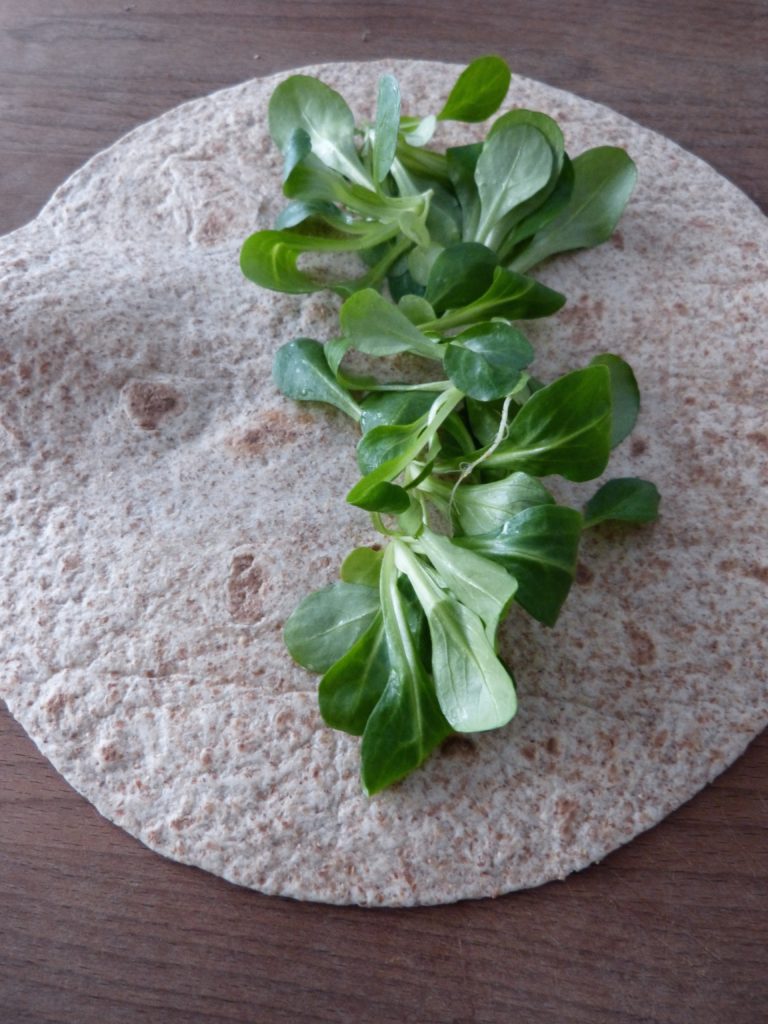 Add 1 big table spoon of the mixture on the green leaves.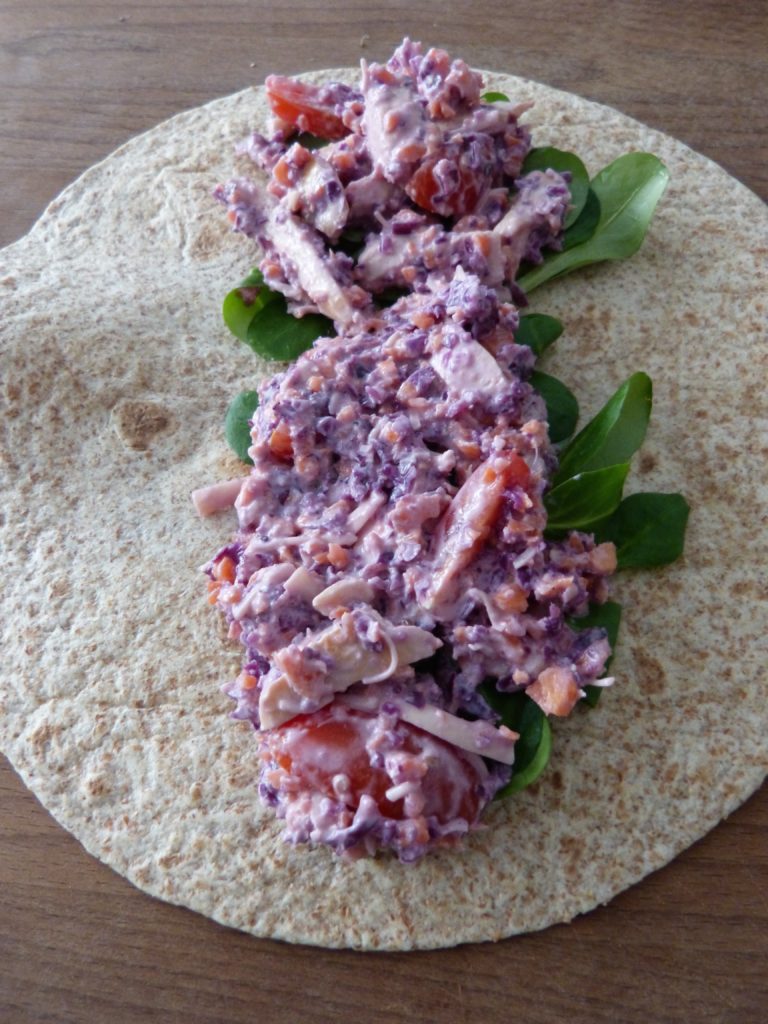 Fold the tortilla and roll the tortilla.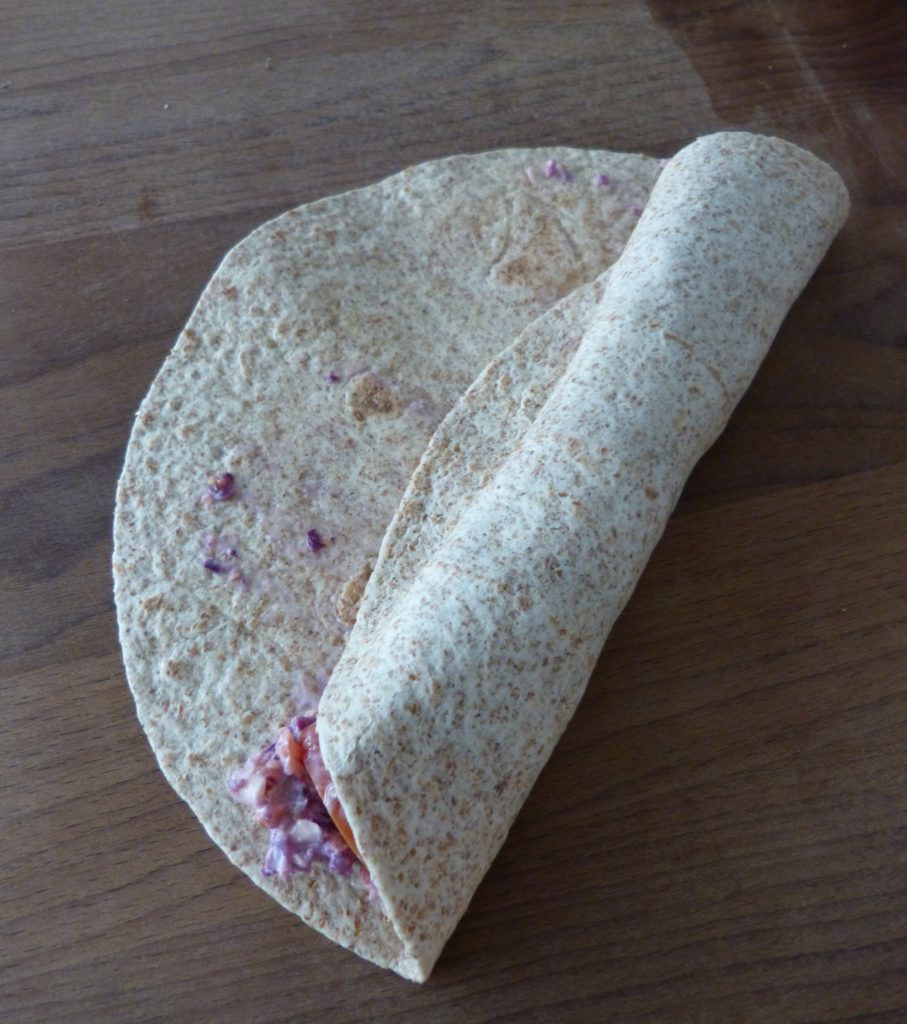 Slice into 2 parts and eat cold or lightly warm.