Salmon Tartare
l Switch language for recipe in French l
Want to eat fish ? This salmon tartare mixed with diced Granny Smith can be enjoyed as a refreshing first course or as a main dish. Lightness and freshness are in the spotlight !
Salmon tartare
4 servings
Preparation time: 20 min, Refrigeration time: 1h
Ingredients
450g salmon filet without skin
1/2 granny smith apple
3 spring onion
1 or 2 limes
1 bunch of chives
3 tbsp olive oil
Tabasco
Salt and pepper
PREPARATION
Freeze the salmon for 15 minutes.

Wash apple, peel and cut into very small dices . Sprinkle apple with lime juice.
Peel and finely chop the onions.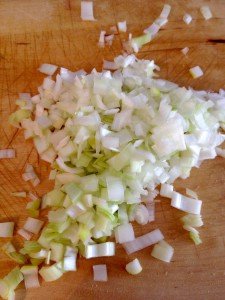 Rinse and chop the chives.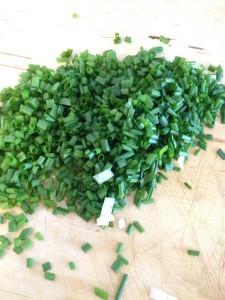 Finely chop salmon with a knife.
Mix the salmon with apple , onions and chives , oil, 4-6 drops Tabasco, salt and pepper.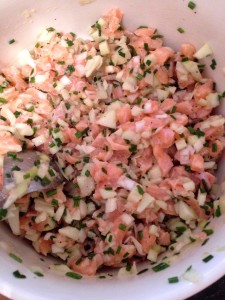 Divide the tartare in cups and put in the fridge for about 1h.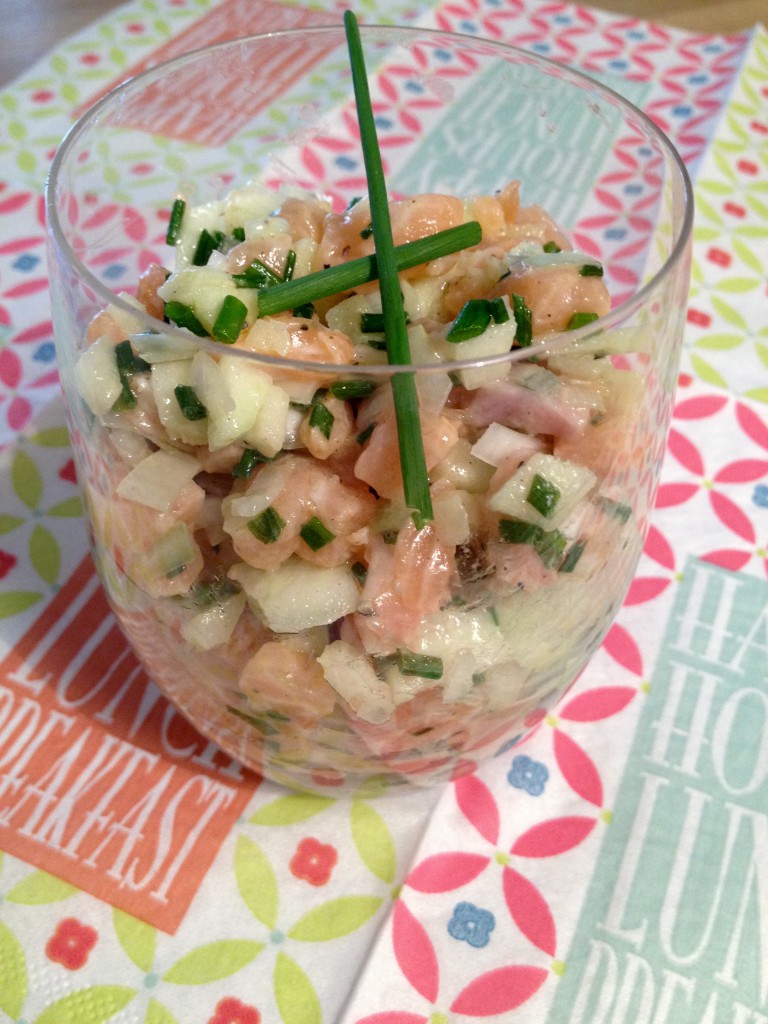 Turn out onto a plate and sprinkle with the chives.
You can serve this salmon tartare with a juicy tomatoes salad and a slice of wholemeal bread or with wild rice.
Bon appétit!