Guacamole
l Switch language for recipe in French l
Here's the real recipe for guacamole! Contrary to popular belief guacamole should not be mixed in a food processor. All ingredients must be finely chopped and crushed. You must still feel avocados pieces. Believe me the texture is more natural and thus the flavors remain intact. I learned this recipe in Australia with my Mexican friend Laura. Guacamole has no secrets for her! The guacamole in Mexico is eaten with black beans. This mixture is traditionally used as a base in tortillas. You can also enjoy guacamole and black beans on crackers as an aperitif.
Another received idea to forget, avocado is not bad to keep one's figure! In Anglo-Saxon countries the avocado is very present from breakfast to dinner. It contains monounsaturated fat acids for lowering cholesterol. It's an excellent appetite suppressant and would reduce the fat in the abdomen. No more qualms for guacamole as an appetizer!
In this recipe, I hand you my technique for cutting avocado and give you some tips to cook black beans.
Guacamole
6 servings
Temps de préparation: 20min
Ingredients
3 ripe avocados
1/2 small red onion
6 ripe cherry tomatoes
2 lime
1 bunch of coriander (I don't put coriander in my recipe, everyone doesn't like it, me first!)
1 tbs olive oil
Salt and pepper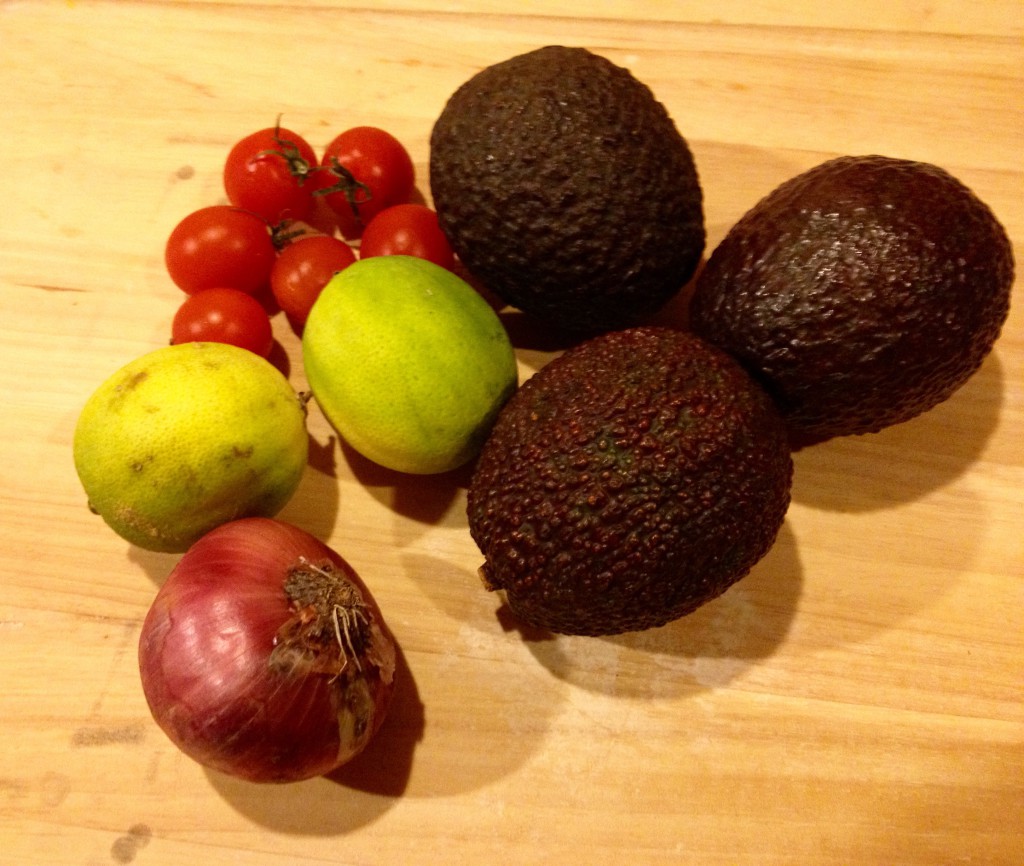 PREPARATION
Peel the red onion and chop finely.
Cut the avocados in 2. Stick a knife in the kernel, turn a little and pull. The kernel must come easily.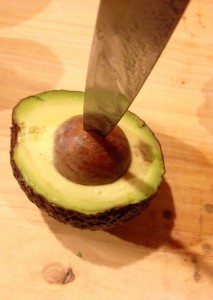 Mark into squares each half avocados with a knife and remove the flesh with a table spoon.
Diced tomatoes finely.
In a bowl, mix all the ingredients. Add salt and pepper. Add 1 tbsp olive oil, one lime juice. Taste and add lemon juice, salt and pepper if necessary.
Mix and crush lightly the avocados.
Wrap at contact with a plastic wrap to avoid that the guacamole blacken in contact with the air. Set aside in the fridge.
Take out of the fridge for serving.
You can serve the guacamole as Mexicans do, with black beans on crackers or in tortillas.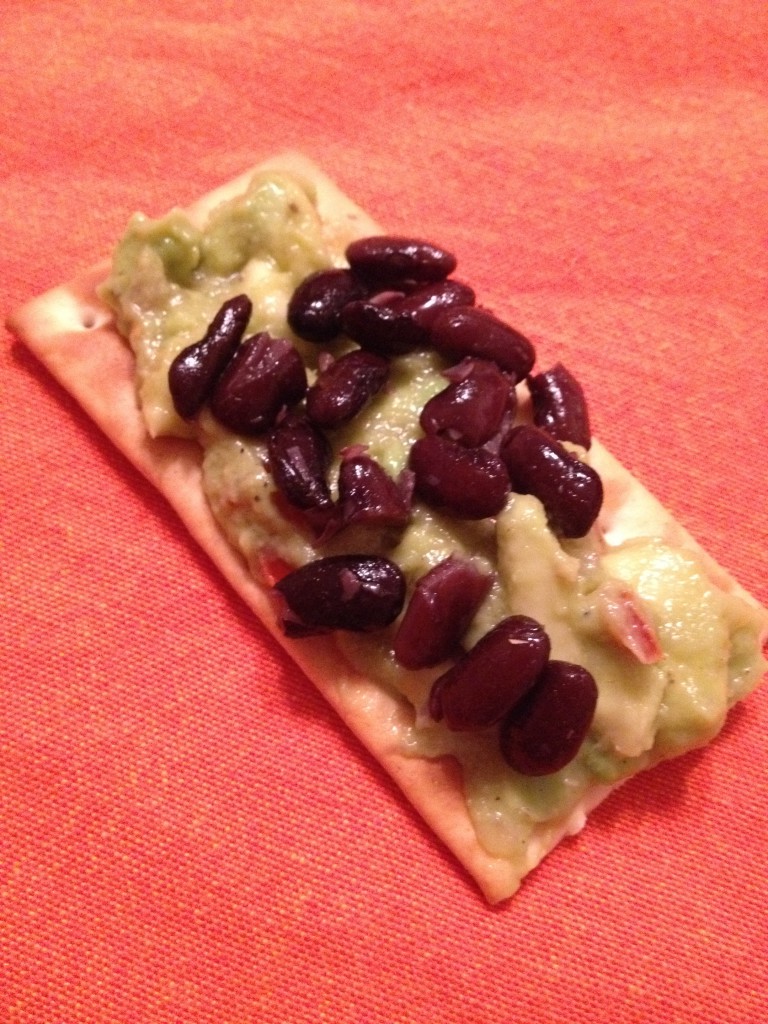 To cook your black beans:
Soak the beans overnight in water (4 times the volume of beans)
The next day, drain and rinse the beans.
Cook the beans at least one hour (or until tender) without salt. Drain and rince with cold water.
Add salt and put aside in the fridge.
---
---
---
Références:
http://www.santemagazine.fr/actualite-8-bonnes-raisons-de-manger-de-l-avocat-59939.html