Veggielicious Burrito
l Switch language for recipe in French l
Veggielicious Burrito
For 2 people
Preparation time: 30 min, Cooking time : 40 min
Ingredients
200g round brown rice
3 tbsp tomato paste
2 tbsp olive oil
salted boiling water
10 large mushrooms
15 mini zucchinis or a large one
1 handful of a mix of salad
1/2 diced avocado
2 wholewheat tortillas
Salt and pepper
Sauces : 1 small red onion, 10 sprigs of chives, 4 tbsp of ketchup, 4 tbsp of sour cream, salt and pepper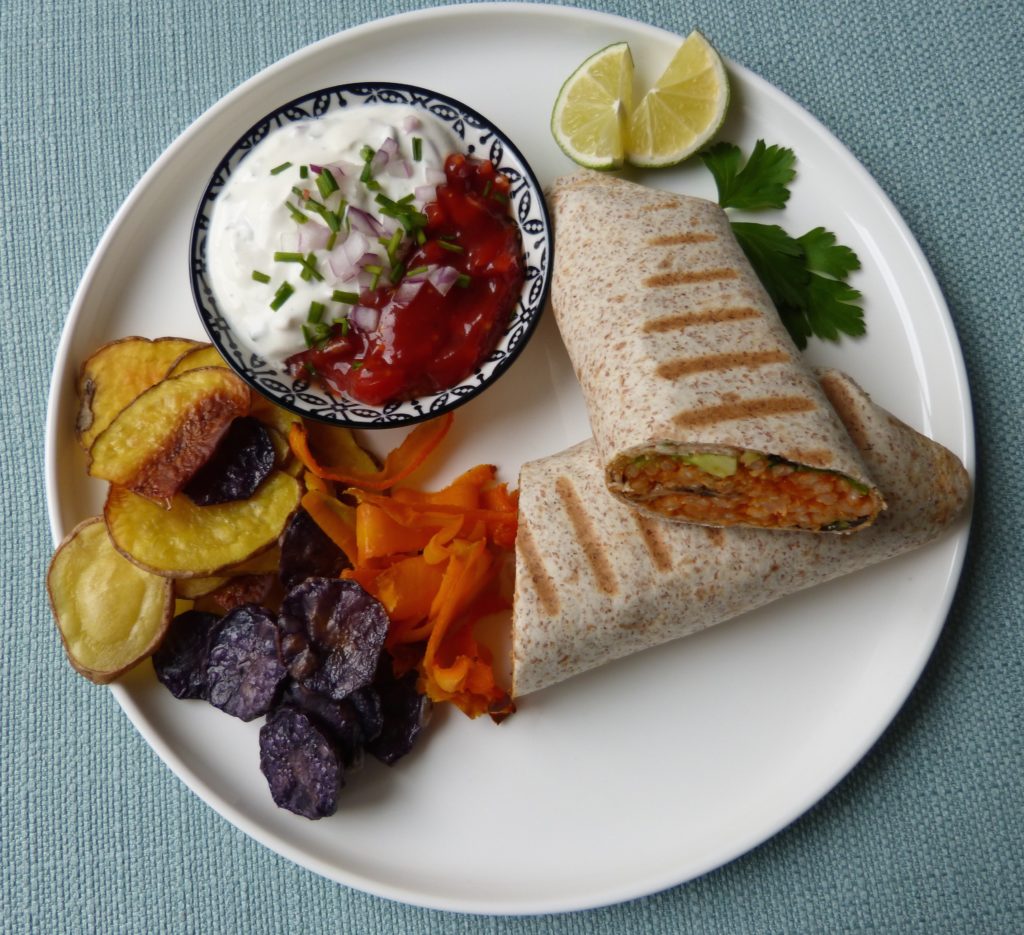 PREPARATION
Preheat the oven to 200°C.
Start by preparing the tomato risotto.
In a saucepan, heat one tbsp of olive oil. Add the rice and cook until golden.
Add the tomato paste and stir.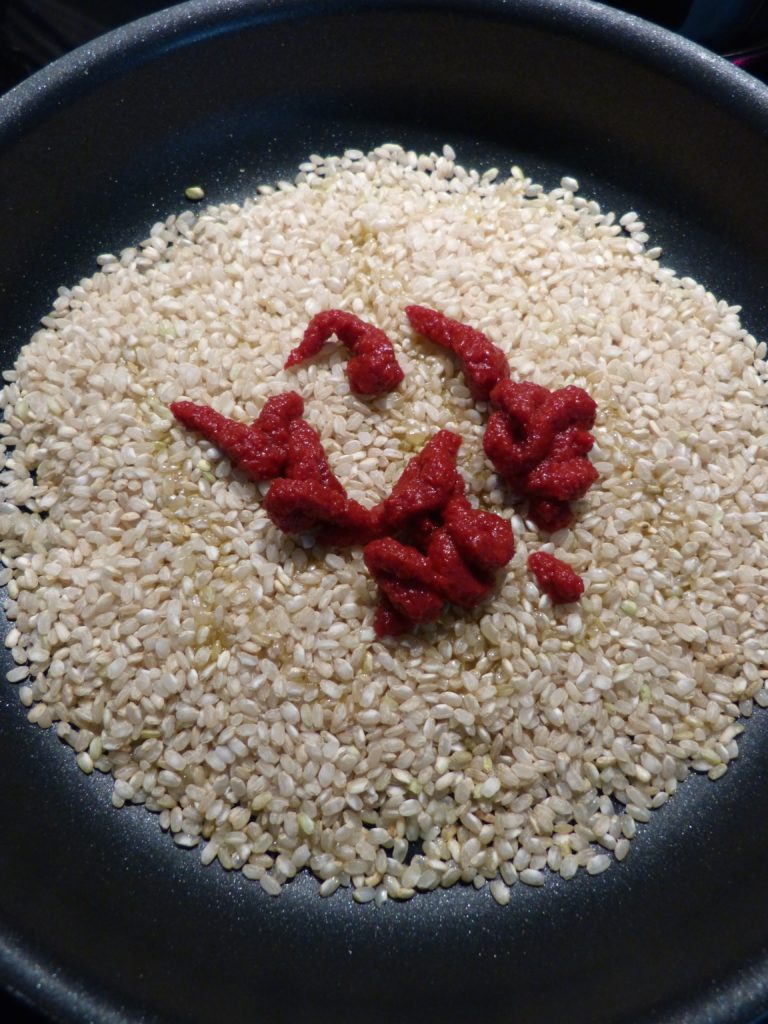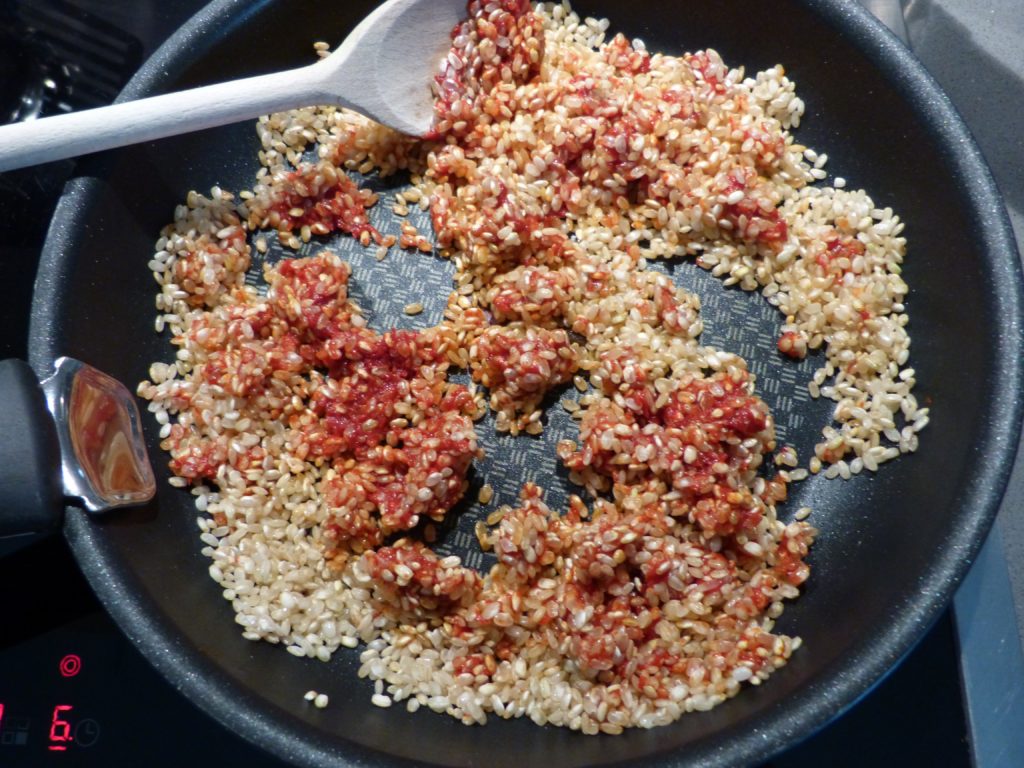 Add one ladle of salted boiling water and allow the rice to draw turning regularly.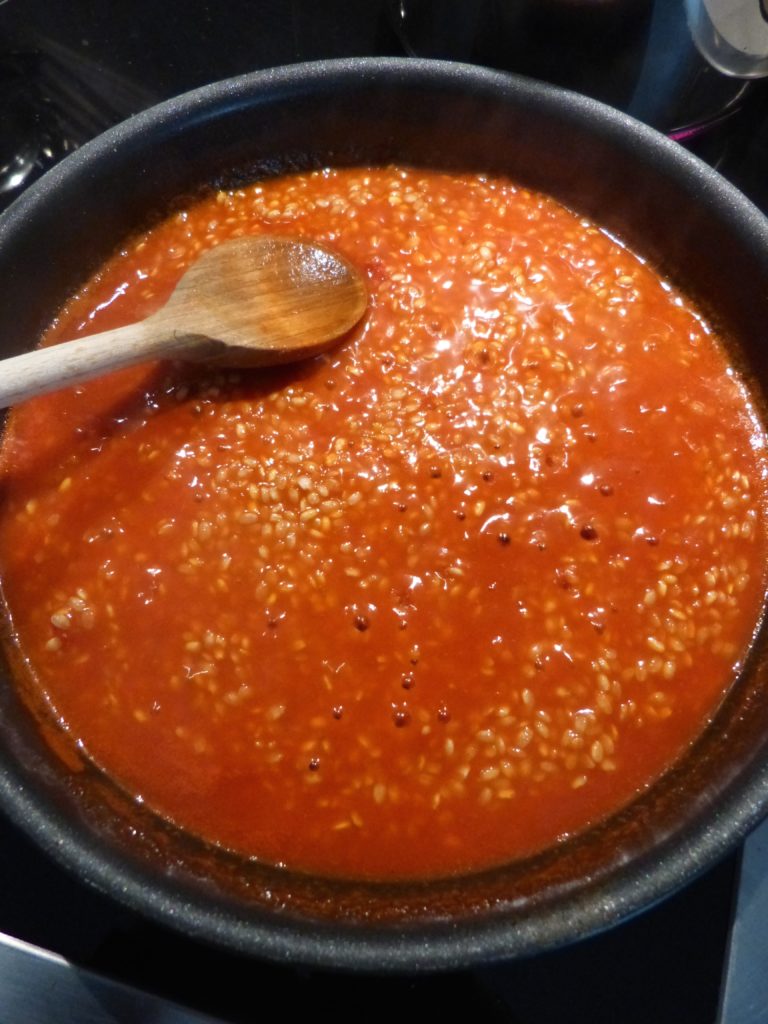 When the water is totally absorbed,add another ladle of water and continue like this until the rice is totally cooked. Add salt and pepper.
While the rice is cooking, slice the mushrooms and the zucchinis.
Lay down the vegetables in a baking dish and brush with 1 tbsp olive oil.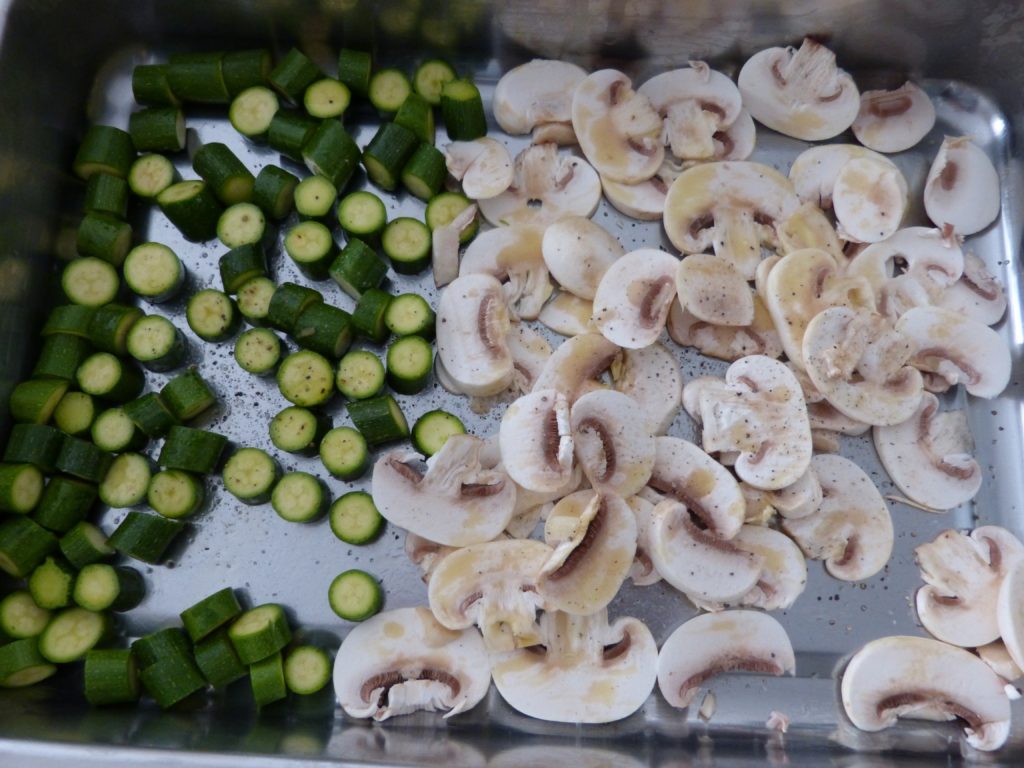 Bake the vegetables for 20 minutes.
Prepare the sauces : dice the red onion and mince chives.
For the red sauce: mix the ketchup with the red onion et half of chives. Add salt and pepper.
For the white sauce: mix the sour cream with the remaining chives. Add salt and pepper.
Put the tortillas on a clean surface.
Add one layer of salad, then a generous layer of tomato rice, a layer of mushrooms and zucchinis, and finally a layer of diced avocado.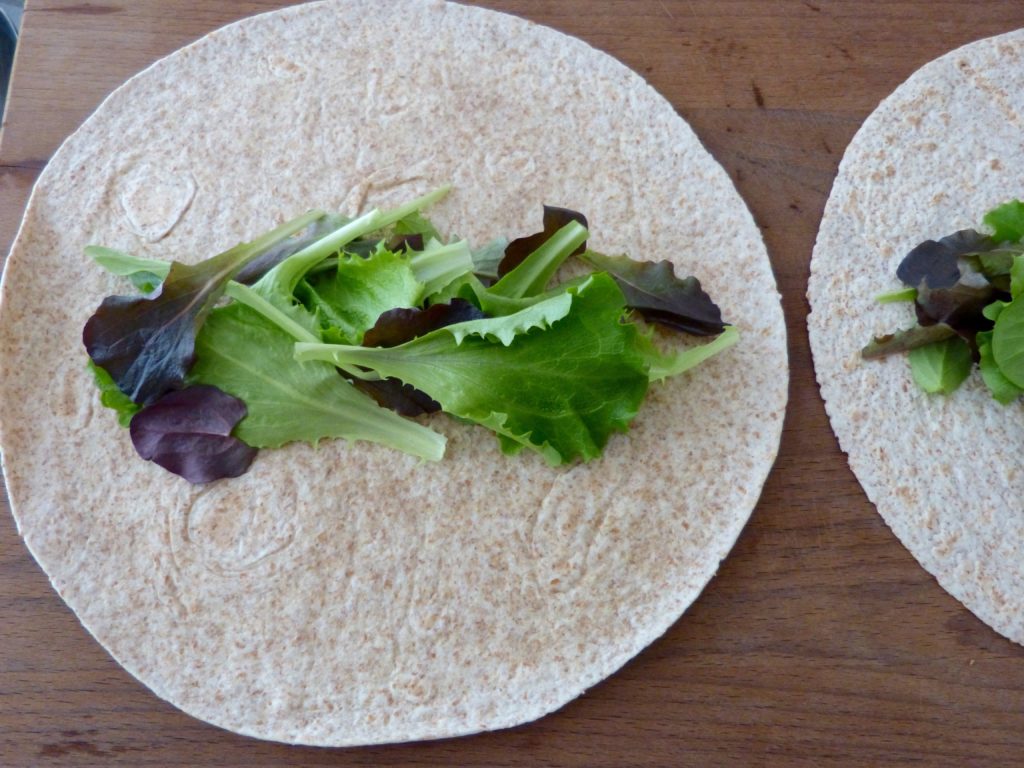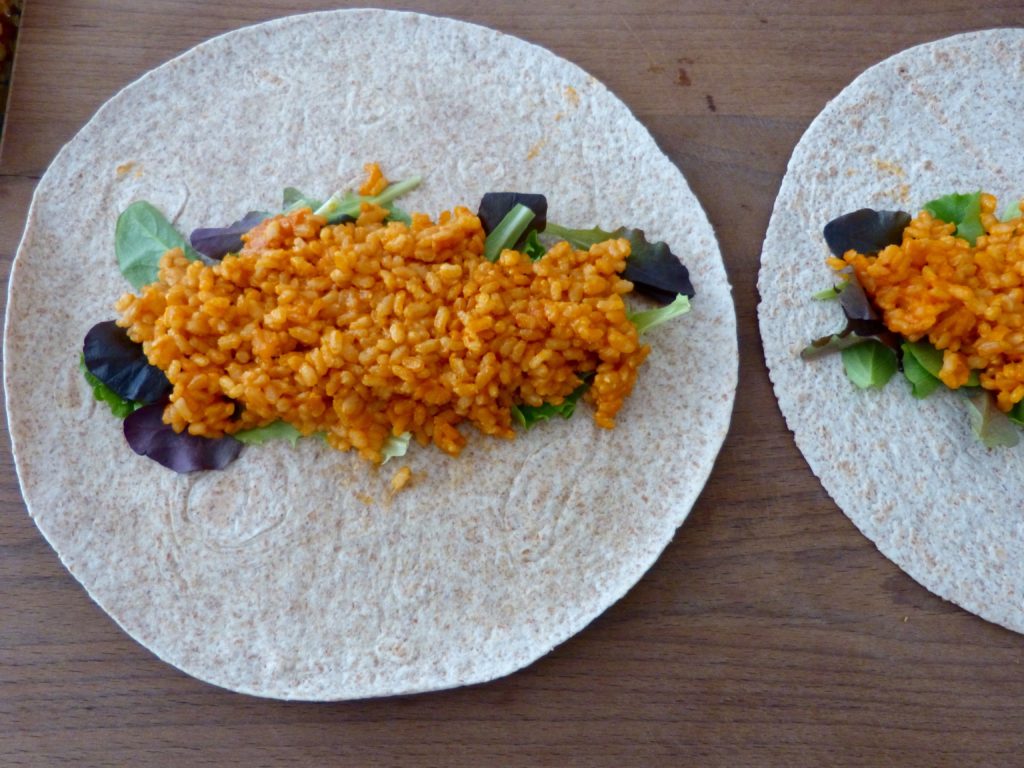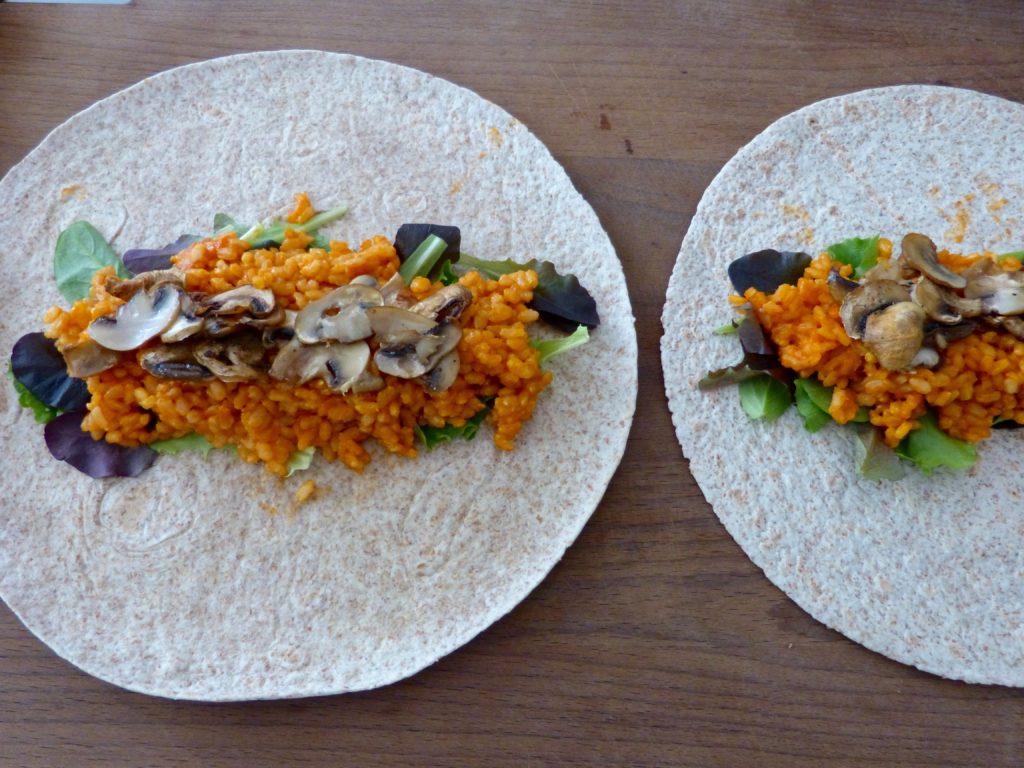 Roll tightly the tortilla.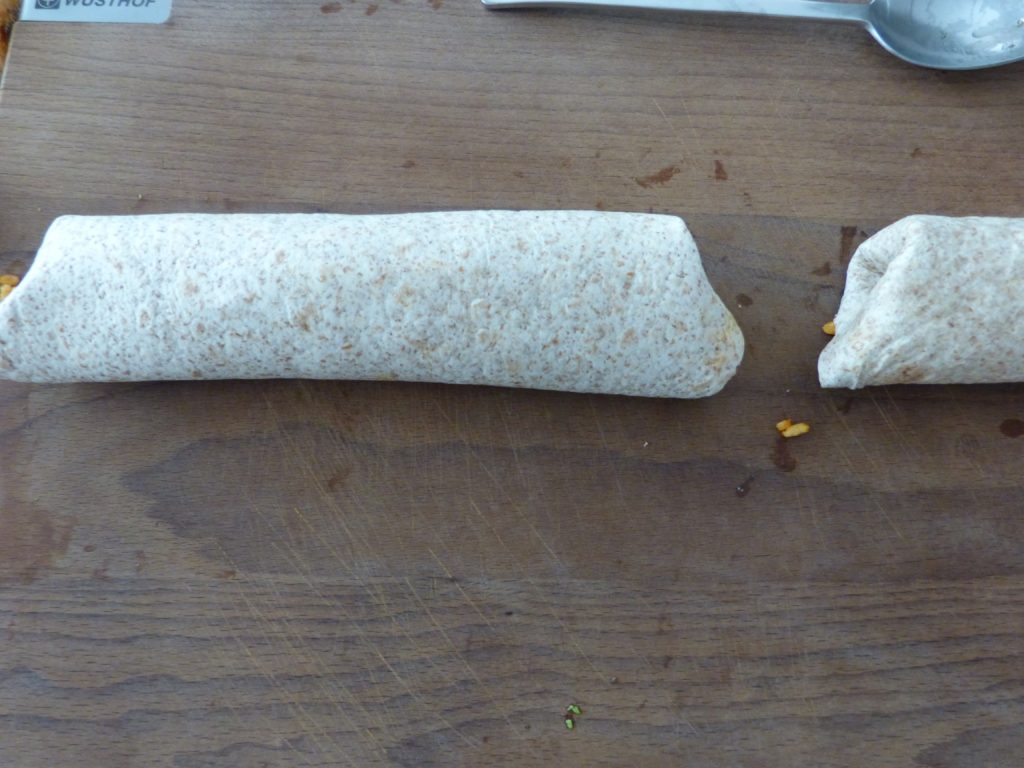 Toast the tortillas in a sandwich grill and cut each tortilla in half.
Serve with potatoes chips and carrots drizzled with a little bit of olive oil and  baked in oven at 200°C for 15 to 20 minutes.